There's no doubt that TikTok is one of the hottest social media platforms right now and one of the most untapped traffic sources for affiliate marketing. With over 1.5 billion active users, it's a great place to reach a large audience with your marketing message.
I have recently started running TikTok ads for my CPA Marketing campaigns and have had some immediate success with lead generation campaigns. I want to share what I have learned and an easy method to get started.
This strategy does not require making an affiliate website, nor does it require a large budget.
One of the things I have discovered is that you can have a lot of success just by direct linking to CPA affiliate offers. By using a spy tool like PipiADS you can see precisely how affiliates are running offers on TikTok. (Get %20 Off using coupon code DAYJOBHACKS or click our link above.)
How to Make Money with TikTok Ads
This method requires a CPA affiliate network account. Join Maxbounty so you can get access to the types of offers that will work with this method.
The types of offers we are looking for are "financial lead generation".
These types of CPA offers don't require you to sell anything! You get paid when you generate a lead or signup for another company.
Here are the types of offers that are working for affiliates.
Filter your search for financial offers, and pay per lead, Keep in mind this is just one method. Ecommerce offers also work.
Now you want to find an offer with a decent EPC, and that is a true lead form submit. Some offers are harder to convert than others but keep in mind TikTok users do not have a large attention span.
Once you have chosen the perfect offer now it is time to start building your campaign. Again this does not require a large affiliate website, and in fact, it doesn't even require a landing page!
How to Make Money With TikTok Ads – Video Creation
This is probably the main reason many marketers avoid TikTok and Youtube ads. It seems like making videos is really hard but hopefully, these tips can help you create amazing TikTok videos quickly.
Because TikTok is all about short, creative videos, it's important that your ads are also creative and attention-grabbing. This means using eye-catching visuals and interesting audio to capture people's attention and get them to watch your ad.
In order for people to take action on your ad, you need to offer them something that they find valuable within the first 10 seconds. This could be a discount on your product, a free trial of your service, or anything else that would be of interest to your target customer.
Since this is a lead generation type of ad for financial services I have found videos that simply describe the "savings" you get from the product work!
There are hundreds of people on Fiverr offering Tiktok Ad creation. Or you can check out our post on Virtual Assistant Services.
Here is an example:
Keep in mind that this is a long video. I intentionally get people to create long videos so that I can continue to clip them and edit them for different ad variations.
My actual ads are about 15 seconds long after I clip them. This allows me to keep my ads fresh on TikTok and avoid ad fatigue.
This is also "raw" meaning you do not see the additional sub-titles, scene changes showing the actual website, music, and emojis that I add in later using a software program like Camtasia.
In this example, the offer pays me $9 CPL for every auto insurance lead I got.
As you can see it is profitable using ads similar to this:
Sometimes you might submit an ad and it gets rejected. Check out our short guide on how to appeal rejected TikTok Ads.
TikTok Ads Cost
The cost of TikTok ads can vary greatly depending on the country and targeting you choose. If you keep your campaigns rather broad you will pay less Cost per Mille (CPM).
In the United States, my CPM ranges from $2 to $5. In order to keep the TikTok Ads cost down you need to also have engaging videos.
Campaign Setup & Targeting – How to Make Money With TikTok Ads
You must use the TikTok Ads Pixel in order for this to work. You will also need to use an ad tracking software program. If you need specific questions answered on this ask me in the Powerhouse Affiliate forum.
Once you have your pixel live and integrated to report conversions the rest of the setup is pretty straightforward.
Instead of landing pages, I use TikTok "instant pages" for my lander. I also direct link straight to the affiliate offer from my videos. So be sure to test both options.
TikTok Ads Instant Pages are extremely lightweight and load very quickly, even on slow internet connections. They are also mobile-friendly and look great on all devices. You can use Instant Pages to promote anything.
TikTok Ads Instant Pages are very easy to set up and use. You can create them right from your TikTok Ads account, and there is no need to hire a web designer or developer. You can also use Instant Pages to drive traffic to your website or blog.
My method involves creating a simple "survey" type of Instant Page. It is designed to immediately engage the user into a micro action like clicking a button. I test multiple "mass appeal offers". Meaning it is not a narrow specific niche like woodworking.
A mass appeal offer is something aimed at homeowners or car owners, or better yet – weight loss, save money, and make money!
This gets the user to transition from "TikTok Zombie" to someone who might take the next step in the lead generation funnel.
So now that you know the ads, the offer, and the landing page technique – you must be wondering what do I do for targeting?
Honestly, I don't do much. I let the pixel do its thing. My best results come from broad-targetted adsets and refreshing ads. Basically, the only options I really use are age and country. Keep in mind however this only works with offers that have mass appeal.
I have tested many different interests using this method and for some reason the broad targeting results in lower CPM, and better conversions over time. I think it really comes down to how effective the pixel is at finding the right audience.
Additional Scaling Tips on How to Make Money With TikTok Ads
Spread Your Daily Budget Across the Right Time of Day
TikTok allows you to run your ads during certain times of day and days of the week. For financial lead generation offers this is very important as the best conversion rates are typical during weekday work hours. Depending on what you are running this time of day will be important.
Consider Using Celebrities or Influencers
Influencer videos or celebrity videos are a great way to get your message in front of a large number of people and they have more of a chance of having a viral effect.
There are two easy ways to find these people. One is to use the built-in creator marketplace.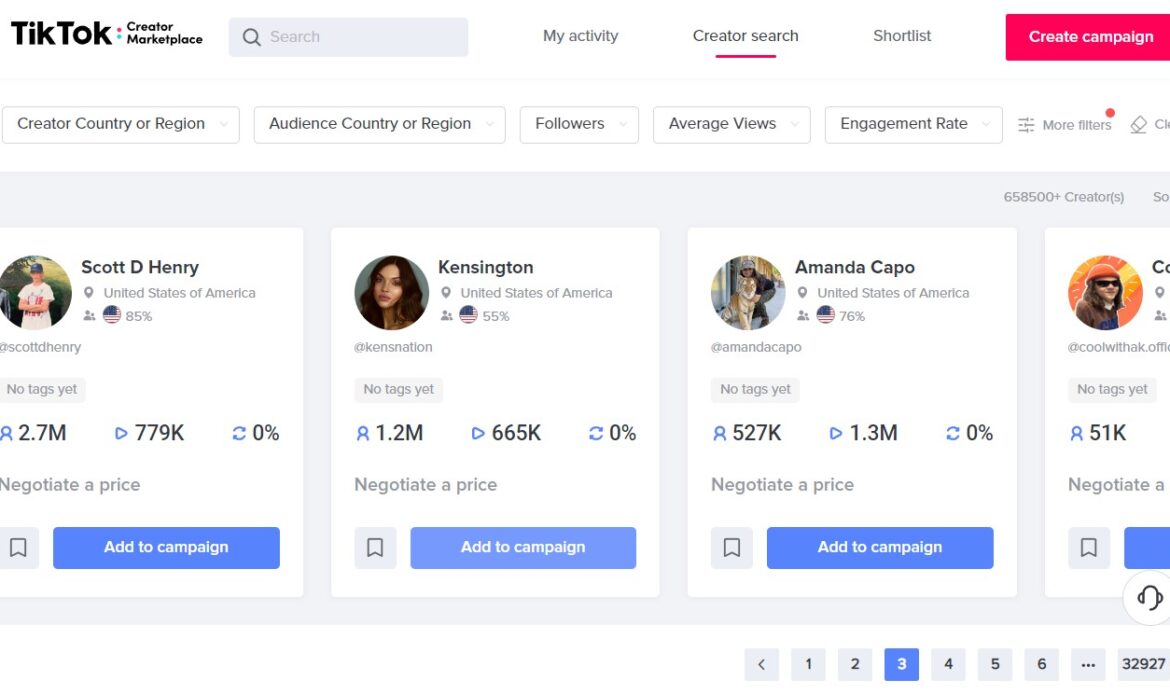 The TikTok Creator Marketplace is an initiative from TikTok that enables creators to sell their products and services directly to brands. The marketplace provides a platform for creators to showcase their work, connect with brands, and get paid for their creations.
Another way to find celebrities is to use a service like Cameo. While it's more expensive in most cases, you can find celebs who are willing to let you use them in advertisements.
Use TikTok's ad targeting options to reach your ideal customer.
TikTok offers a number of different ad targeting options that you can use to make sure your ads are being seen by the people who are most likely to be interested in them. For example, you can target by location, age, gender, interests, and more. This ensures that your ad reaches the right people and that you're not wasting your money on ads that no one will see.
If you have an offer that is not considered "mass appeal" then you will need to create multiple adsets with different targeting so you cant discover which audience works best for your product or service.
Make it easy for people to take action.
Make sure your ad includes a call-to-action like "swipe left" that makes it easy for people to take the next step, whether that's clicking through to your offer or instant page, or telling them to install an app. The easier you make it for people to take action, the more likely they are to do it.
Use the TikTok Ads Creative Library to Find Winning Ads
The creative library at TikTok Ads is essentially a free competitive intelligence tool.
Advertisers can access TikTok's creative library to find inspiration for their next campaign. The library includes a variety of content, including videos, images, and audio files. Advertisers can also use the library to search for specific types of content.
The TikTok creative library is a valuable resource for advertisers looking to create engaging and creative campaigns.
Summary
Hopefully, I have effectively shown you how to make money with TikTok Ads. By following these tips, you can create effective TikTok ads that will help you reach your target customers and make money. So what are you waiting for? Start creating your ads today!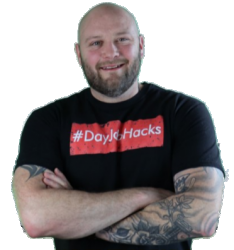 Latest posts by Joey Babineau
(see all)