7+ Best Ad Tracking Software for Media Buyers & Affiliate Marketers 2023
An ad tracking software helps you track and analyze your online advertising campaigns. It's an essential tool for any company or business owner who wants to maximize their marketing efforts and get the best return on investment from their online ads.
There are many different types of ad tracking software programs available, each with their own unique features and benefits. Let's take a closer look at some of the best ad tracking software options available on the market today and how they can help you improve your marketing efforts.
Quick Picks.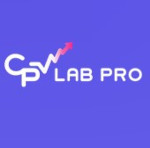 CPV LAB PRO
CPV LAB PRO is designed for marketers who want the privacy of storing their own data on their own server.
FUNNEL FLUX
Funnel Flux offers the option to install a self hosted version on your own server or use cloud based services.
BEMOB
Very similar to the highly popular Voluum tracker at a fraction of the cost. This a tracker built for affiliates.
---
Every marketer should be using some type of ad-tracking software. Tools like Google Analytics for example, help to measure your onsite metrics accurately. However, with Google Analytics you cannot see in-depth data required to optimize paid ads campaigns on places like Facebook, TikTok, Google search and display ads, and native ads.
That's why ad tracking software is a more powerful and necessary tool for any marketer.
By using these types of tools, marketers can get detailed insights into how their marketing campaigns are performing and what tactics are working best.
Ad tracking software is essential for any marketer who wants to be able to accurately measure their marketing campaign performance and optimize their tactics for better results.
Let's Get Started.
What is the Best Ad Tracking Software?
Here are my top picks:
1 CPV LAB PRO
The best ad tracking tool for marketers who want to store their own data on their server for privacy and control.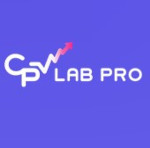 Joeys Take:
I use this tool myself for all of my paid advertising campaigns. CPV Lab Pro has extremely fast redirects, can accomodate cookieless tracking for Google, Facebook and Tik Tok campaigns, and a responsive customer support team who is very helpful in adding new features if needed. They are my overall #1 choice for "all purpose" ad tracking with privacy in mind.
BEST FOR:
Self hosted ad tracking solution.
PRICING:
Monthly, yearly and lifetime options ranging from free all the way to $797 lifetime. Starter package $33/month.
PROMOTIONS:
Get $50 off with coupon: powerhouse
CPV Lab Pro Ad Tracking is a great software for monitoring the effectiveness of your ad campaigns.
CPV Lab Pro tracks your ad campaign performance in real-time. This way, you will always know how well your ads are performing and whether they are driving traffic and conversions as expected.
When you first login to CPV Lab you can see the campaigns overview and summary. This page can further be customized inside.
The latest version of CPV Lab Pro comes stacked with features including the much sought-after Facebook CAPI tracking (server-to-server tracking) so you can now send all conversions to Facebook and other platforms through a server-to-server postback which is much more accurate. They can also integrate now with TikTok cookieless tracking (postback). It also easily sends conversions to Google ads without having to integrate with your Google account which some platforms require you to do. I love this feature especially since I don't like the idea of sharing my Google account access to other companies.
Conversion tracking is a breeze with CPV Lab Pro. With robust filtering options and over 12 metrics to compare on your conversions list it makes it easy to see where conversions are happening.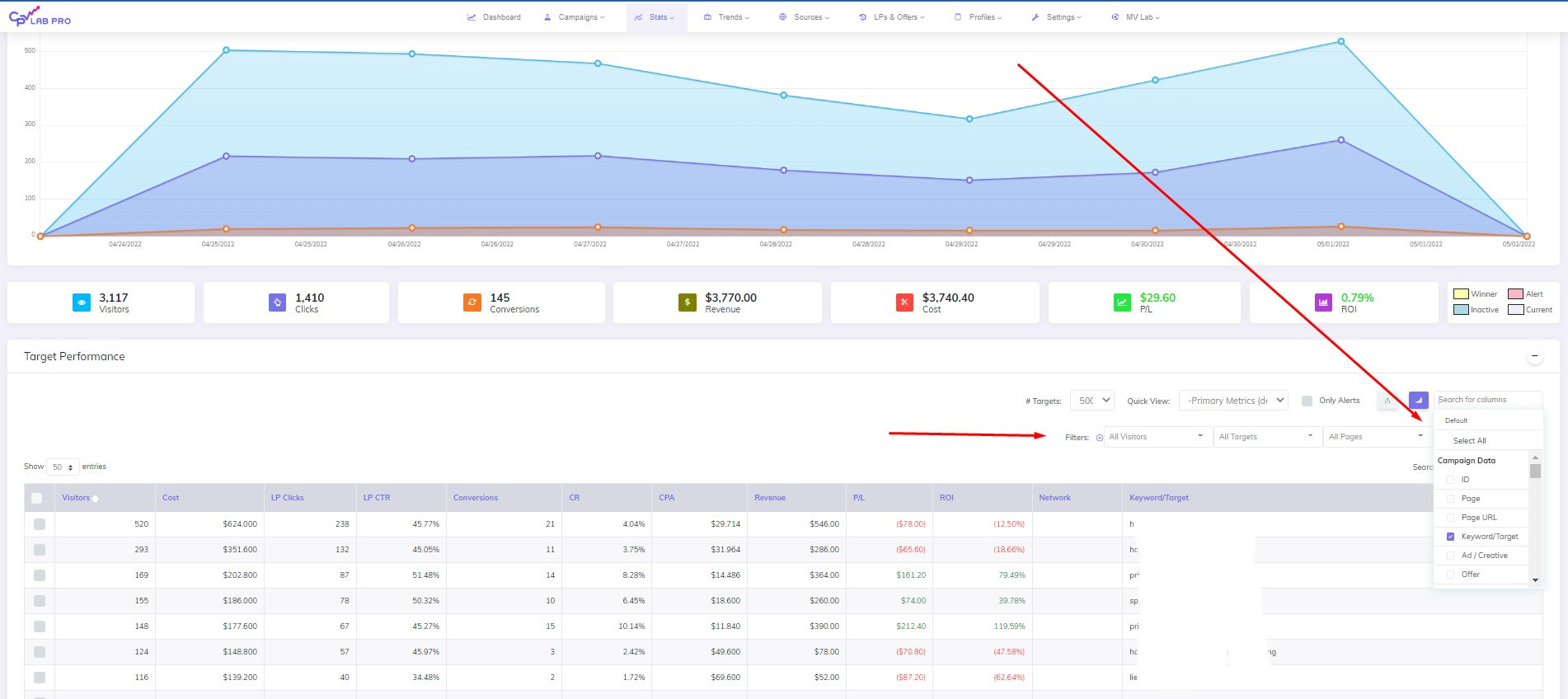 This ad tracking software easily displays how many clicks you are getting, the performance of your campaigns and a ton of useful information including GEO-location, Placements, Keywords, Websites, Clicks by time and day, Conversions by time and day, Devices used, OS used, Browsers, ip, and user agents used.
CPV Lab Pro software is web based so you can access it from anywhere in the world with any device that has an internet connection: laptop, desktop computer, tablet or smartphone.
The software is updated regularly so you always have the latest features and data. You can update it using their easy-to-follow instructions, or they will actually do the installation and updates for you.
CPV Lab Pro Key Features
Campaign Dashboard You can see all of your existing campaigns, you can clone campaigns, export them or even reset stats on campaigns.
Live View Provides in depth data on real time users who are accessing your campaign. You can watch it refresh in real time to see important metrics.
Integrations With Top Traffic Platforms Allows you to easily set up tracking between all major ad platforms using simplified templates.
Customized Reporting, Rules & Alerts This ad tracking tool allows you to set up custom reports, and alerts so you can be notified when certain events occur. You can also set up rules to automatically perform certain tasks.
Custom Tokens You can use up to 19 different custom tokens for tracking important metrics from your traffic sources, shopping carts, CRM or other places you wish to cross reference data.
Ability to Add Multiple Tracking Domains This is a key feature for many advertisers so they can keep their domains clean on ad platforms.
User Accounts You can now create user accounts with access to specific campaigns. This is great if you plan to hire a media buying team and want to keep everyone seperate in their access points.
In Depth Referrer Data The reports on referrer data include over 20 categories with the option to add more categories.
Mobile Audience Overview Robust mobile reporting on devices supporting Dual Orientation Display, Type of Pointing Method Visitors are using Touch, ClickWheel, and more.
Multiple Campaign Types CPV Lab Pro allows you to set up multiple campaign types including direct link/landing page, landing page sequences, lead capture funnels, email marketing and more.

These are just some of the many powerful CPV Lab Pro features that make it an invaluable ad-tracking tool for anyone looking to improve their advertising performance and ROI.
Pricing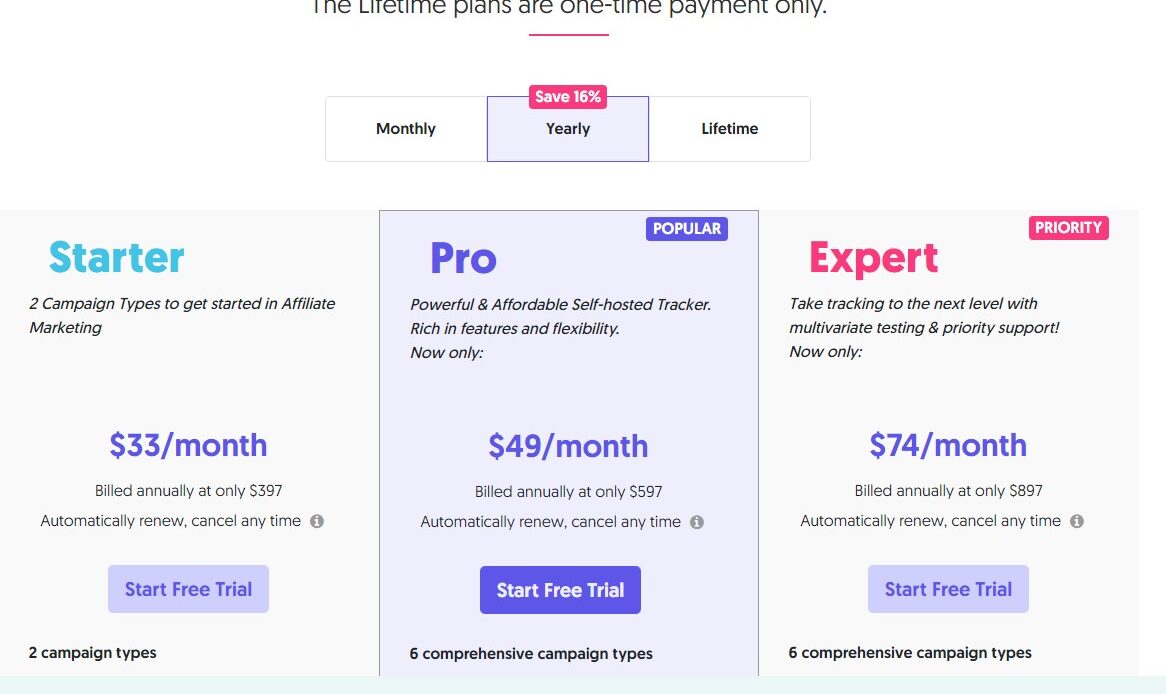 ---
CPV LAB PRO Hosting Requirements
CPV Lab Pro can be hosted on any server that has the following specs. I personally use Liquidweb for hosting my CPV Lab Installation:
Linux Server: VPS or Dedicated Hosting (Recommended)
PHP Version 5.6 or PHP 7.x
MySQL Version 5.5.3 or above
Minimum 100 MB of disk space
IonCube Loader 10.2 or above
Ability to setup CRON jobs on the server
PROS of CPV Lab Pro
– Ability to do cookieless tracking with Google Ads, Tik Tok Ads, and Facebook CAPI
– Privacy of hosting my own data
– Track with or without redirects
– The pricing pays itself off within 1 campaign.
– Add multiple users to your team with ability to limit access to campaign data.
– Robust real-time reporting.
CONS of CPV Lab Pro
– Requires some technical skills to set it up on your server or just request for them to install it for you
– It relies on your own server so you need to make sure you use a server with little to no downtime. (Recommended: Liquidweb).
Here is what others had to say about cpv lab pro ad tracking software:
2 BEMOB
Bemob is a cloud-based ad tracking software that helps media buyers and affiliate marketers manage and track the performance of their marketing campaigns on multiple platforms.
---
Our Take:
This tool is very similar to the highly-priced tracker called "Voluum".
It pretty much has all of the exact same layout and features for a fraction of the price.
I give it 4 stars since they are not as fast to bring on new features.
BEST FOR:
Cloud based tracking with no server requirements. Low cost effective tracking solution for affiliates.
PRICING:
Free up to $499/month depending on level of usage.
PROMOTIONS:
Free 100,000 events per month.
Bemob is an ad-tracking platform for media buyers and affiliate marketers to manage and track the performance of media campaigns across all digital platforms.
With bemob, you can easily create, manage, and track ad campaigns across all of your digital channels in one centralized platform.
When you first log in it gives you a nice clean breakdown of your stats and data and current campaigns.
Bemob has extensive reporting capabilities. I would argue it has more reporting capabilities than CPV Lab Pro since you can drill drown easier.
With Bemob ad tracking you can also access valuable insights into the performance of your campaigns over time. With bemob's detailed analytics tools, you can zero in on specific areas that need improvement – whether it's your click-through rate (CTR), conversion rate, or cost per acquisition (CPA).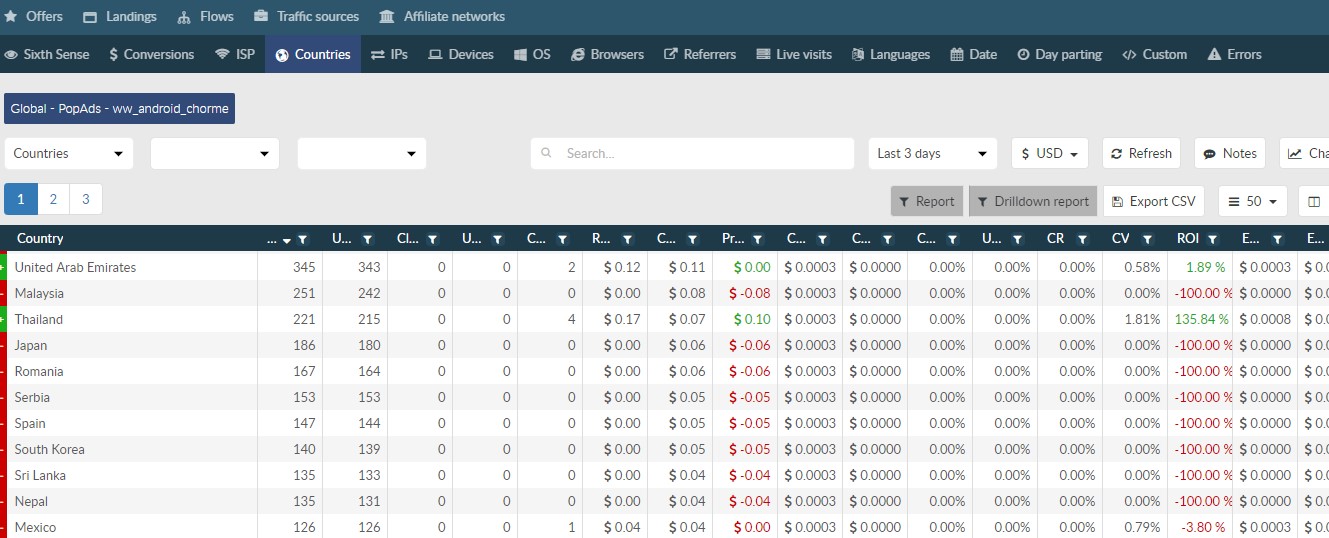 Bemob really is a comprehensive ad tracking solution that can help you maximize the performance of your digital marketing campaigns.
The platform is easy to use, & packed with features.
Bemob Key Features
– Custom domains with SSL – While your account does come with its own domain you can also add custom domains, and SSL is included on those.
Campaign flows & split testing: Similar to Voluum you can easily create, launch, and track multiple landing pages and offer flows in one campaign.
– Multi-platform support: track the performance of your campaigns across all major digital channels, including search engine marketing (SEM), social media ads, search, email and display advertising
– Real-time data and reporting: get detailed insights into how your campaigns are performing with their real-time data and analytics tools
– Flexible pricing: You can start free and work your way up to the Enterprise level.
– Expert support: Knowledgeable and friendly customer support team, who are always happy to help with any questions or issues.
Bemob Pricing
Prices range depending on which package you choose. It can range anywhere betwen Free to $499 for enterprise.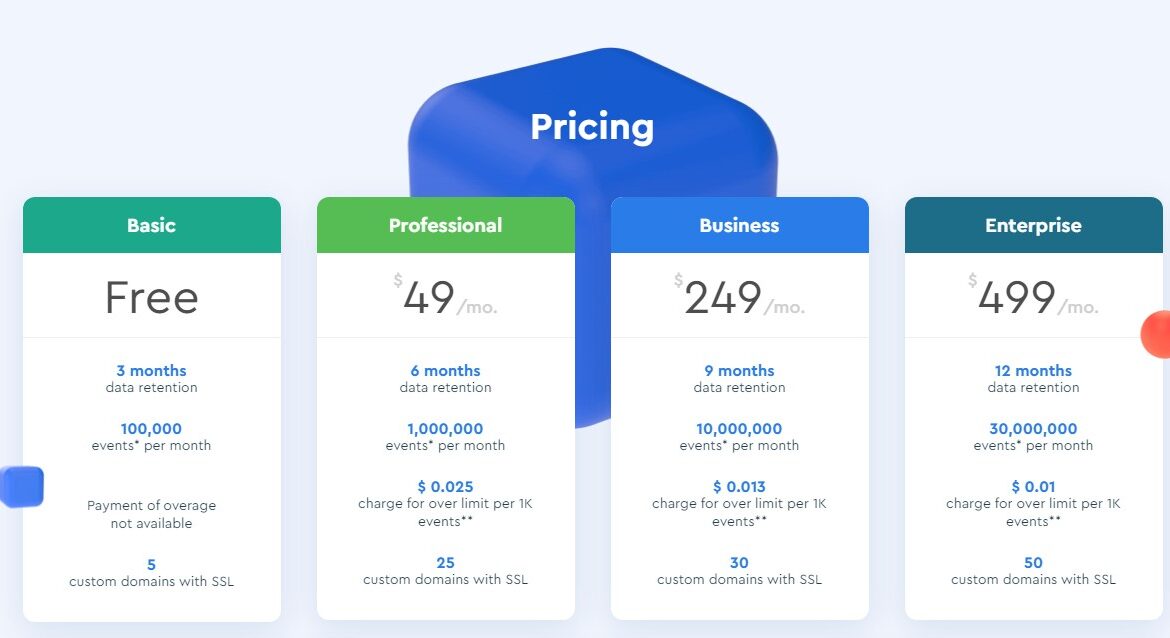 PROS of Bemob
– Track with or without redirects
– Cloud based 100% uptime according to their site.
– Bot detection
– Custom notifications and rules
– Robust real-time reporting.
CONS of Bemob
– Slow to release new features
– Maximum data retention is 1 year (only at enterprise pricing.)
– Less privacy of data since it is hosted on their platform.
---
3 FUNNEL FLUX
Funnel flux ad tracking is a comprehensive ad tracking software that gives you a detailed insight into your advertising efforts.
Our Take:
I have used Funnel Flux in the past to run my Facebook ad campaigns. They were one of the first tracking platforms to build in the CAPI capability for cookieless tracking in Facebook.
Support was amazing and very knowledgeable in helping me to set up my Facebook ad campaigns.
BEST FOR:
All types of funnels and traffic sources are supported. Ability to do self hosted or on the cloud.
PRICING:
$99.99-$499 depending on levels.
PROMOTIONS:
Free Trial
Funnel flux is a unique ad-tracking software for affiliates or performance marketers that allows you to draw out a "visual map" of your marketing campaigns.
This visual map allows you to see exactly where your traffic is coming from, and where it's going. This makes it easy to see which marketing campaigns are working and which ones aren't, so you can make adjustments on the fly.
What's more, Funnel Flux is fully customizable so you can track just about any type of marketing campaign you want, from social media advertisements and banner campaigns to PPC ads and email newsletters.
This visual map is very useful especially if you own a product or service that you have to build a custom funnel. With funnel flux, you can easily track and view the performance of each stage of your sales funnel in real-time.
This makes it really easy to identify problem areas and make changes accordingly, saving you time and money so that you can focus on growing your business.
For affiliate marketers, it saves time by saving all of your offers and landing pages as templates so you can reuse them across multiple different traffic sources or campaigns.
You can use the easy drag-and-drop pallete to build out your campaigns quickly.
Funnel flux works with all types of traffic including templates for Google, Facebook, Taboola, and many more. It is also easy to set up email campaigns using the Funnel Flux Tracking platform.
Funnel Flux Key Features:
Extremely Fact Redirects: Funnel Flux is built with speed in mind and makes the process of ad tracking seamless and fast.
All Types of Tracking: With Funnel Flux you can use javascript tracking, pixel tracking and cookieless (S2S) tracking. Similar to the options above.
Server Side Webhooks: For advanced users this tracking tool allows for many custom modifications.
Comprehensive reporting: With Funnel Flux, you can generate detailed reports on competitor performance and other key metrics, so you always have clear insights into your industry landscape.
Track LTV: Funnel Flux allows for tracking the lifetime value of customers across funnels and email sequences.
Drilldown Reporting: The drilldown options on Funnel Flux are much more detailed and allow you to compare across multiple data metrics. It also allows you track the user journey throughout the funnel.
Multiple Integrations: Funnel Flux always seems to be ahead of the curve with integration into new traffic platforms or new rules. For example they were one of the first to integrate to the Facebook cookieless tracking, and now integrate with Microsoft Ads, Tik tok Ads, Google Ads and more. They also integrate with Optimizer.
Pricing:
Funnel Flux pricing is very fair considering all of the abilities it offers users.
PROS of Funnel Flux
– Visual Funnel Building.
– In depth reporting and drilldown reports
– Fast interface and tracking reports
– Cookieless tracking & integration with multiple platforms
– Highly accurate device and ip data
– Free trial
CONS of Funnel Flux
– Can be a bit overwhelming & confusing for newbies
4 HYROS
Hyros is an enterprise ad tracking software for marketers who spend more than $10,000 a month on media buying.
Snapshot:
Hyros is a tracking software with very accurate optimization capabilities. They claim you will instantly save 15% on adspend by implementing their software and tracking.
They have a 90 day guarantee on their tracking because they are confident that this software will get you those results at a minimum.
BEST FOR:
Large scale media buyers and companies. Used by multiple 6,7,8 figure brands.
PRICING:
Per month $399.99 – $3K or more depending on levels.
Hyros Tracking for marketers helps large-scale media buyers get insights from data and improve their performance marketing campaigns.
It's an "AI-powered" marketing tool that analyzes and tracks customer behavior data to help marketers make better decisions and take actions that improve customer engagement and conversions.
With Hyros, marketers can:
Get a complete view of customer behavior data:
By tracking the behavior of website visitors, customer email engagement, and social media interactions, Hyros helps marketers learn about their target audience's wants and needs.
The CEO of Hyros is Alex Becker, a well-known YouTuber. Alex started Hyros.com to essentially solve his own problem:
As an accomplished media buyer spending $10K+ per day, Alex claims to have wrestled with poor cross-platform tracking which was resulting in missed opportunities, leaks in his funnels and wasted ad spend.
Hyros connects all of your traffic sources into one hub which helps you to visualize how your customers are interacting with your entire online business.
You can easily track the customer value and journey.
Customer attribution is a key metric for any business, but it's also one of the hardest to measure.
Hyros.com is a new software platform that tracks customer attribution across all digital channels, and can be done on a first click or last click model or even split them.
This information is invaluable for optimizing your sales funnels and maximizing ROI.
With Hyros the support is above all others and their expert team of media buyers, help users understand exactly how to allocate a budget for maximum impact.
Hyros's claim to fame is its highly accurate conversion tracking on multiple different ad platforms including Facebook. Youtube, Google, email and more.
By having more accurate data it allows the other ad platforms to more accurately optimize your campaigns using their AI. Basically it uses server-side tracking similar to the other ad platforms reviewed on this page.
Hyros does allow easy integration for ad platforms within the interface.
Unlike the other ad tracking software Hyros does have call tracking capability and call funnel tracking.
HYROS Key Features:
Sales Call Funnel Tracking: Hyros allows you to track all sales calls equally, and you can view data related to calls inside the reports.
Easy for Non Technical People: Hyros can be set up quickly and they have easy to follow video tutorials.
Rich Sales Data: See exactly where customers came from and where sales came from – including the sales history and customer journey.
Visualize where profits and losses happen: Easy visual reporting helps marketers see exactly where companies are losing money.
Hyros Shows Your Data Right in the Ad Platform: This is a cool time saver – you don't need to login to both platforms and you can see your data inside ad platforms.
Pricing:
The pricing for Hyros is not displayed on their website.
In order to get Hyros for your business you will need to book a time for a quick 10-minute call. During the call, they will consult with you about your existing campaigns and help decide if Hyros is right for you. They will help you by showing you how it works and confirming that you will get the most out of their platform.
PROS of Hyros
– Used by huge brands online.
– Multiple different attribution models
– Long term customer journey tracking
– Ability to push conversions from AI attribution to ad platforms.
– Highly accurate email marketing tracking
CONS of Hyros
– Very exclusive to top media buyers and enterprise level tracking
– Cannot sign up unless you do the phone call consultation.
5 ADSBRIDGE
Adsbride is another unique ad-tracking software that brings with it landing page building capability, fraud detection, and smartlink technology.
Snapshot:
This is another ad tracking software built for performance marketers and affiliates.
With 7 data centers, smartlink technology, and an impressive 100+ affiliate networks integrated with it, this tracking tool proves to be reliable top runner for media buyers of all sizes.
BEST FOR:
Media buyers and affiliates of all levels.
PRICING:
Free – 379.99/month depending on plan
PROMOTIONS:
Free 50,000 visitors a month
AdsBridge claims to be a "one-stop shop for all affiliate marketing needs".
Their website does need a little work on grammar and english. This sometimes raises red flags for people but overall the tracking platform has had a good reputation for 4+ years in the industry.
They offer ad tracking software that can be tailored to meet the needs of affiliates, media buying teams or CPA networks.
Inside Adsbridge you can access a wide range of helpful features like bot filtering and detection, offer flows, custom domains, and even integrate with hundreds of networks easily with 1 click.
Another feature that many other trackers do not offer is the ability to create and manage landing pages through their interface. You can either bring in your own landers or use their visual editor to create pages.
AdsBridge's integrated solutions include granular data analytics, AI-powered campaigns optimization, and the ability to set up CPA networks, and smartlinks which help users monetize traffic further.
The AI powered auto-optimization is really a cool feature to have since it makes decisions in real time based on EPV/EPC. It can auto-optimize landing pages and offers which is helpful if you run many campaigns.
Marketers can combine the auto-optimization with custom redirects and SmartLink technology to really squeeze more revenue from your networks making arbitrage easier.
Adsbridge "Onelink" feature allows users to set up partners and essentially their own CPA/CPL network to manage affiliates. Very helpful if you also manage a team of media buyers and multiple offers.
Adsbridge Key Features:
Multi User Accounts – Adsbridge allows you to set up multiple users with access to specific areas. Perfect for team building and media teams.
Campaign Flows – Similar to the other solutions you can create different flows for landing pages and offers.
Real Time Reports and Analytics – Similar to all other solutions Adsbridge also offers real time reporting and in depth metrics.
Multi Path Campaigns – Adsbridge ad tracking solution allows for different campaign types including multiple path sequences.
SSL included on Custom Domains – You can add custom tracking domains and SSL will be added onto them.
Landing Page Builder – You can create landing pages inside their platform using their visual editor.
Pricing:
$0 – $379/month
PROS of Adsbridge
– Free Access for 50,000 clicks a month
– Integrates with many networks for easy tracking
– Multiple tracking types pixel, javascript, S2S.
CONS of Adsbridge
– Wierd limitations between Free and Starter memberships.
– Pricing increases based on clicks per month
---
Can You Use Google Analytics for Ad Tracking?
Google Analytics was not built as an ad-tracking software. Using google analytics for website traffic analytics is a great way to track the journey of your customers and how they interact with your webpage. It is an essential tool to use in combination with your other ad-tracking software and competitive intelligence tools.
Many businesses and marketers use GA to identify their target audience, measure their ad performance, and make data-driven decisions about where and when to run their ads.
However, there are some drawbacks to using GA exclusively with advertising campaigns.
For example, GA can be difficult to implement in some situations, and it may not provide the level of detail that advertisers require when optimizing their ads. For example, landing page click-through rates, ad and landing page rotations, and detailed breakdown reporting capabilities cannot be done efficiently with GA.
Overall, while there are certainly benefits associated with using GA for ad tracking, there are also some potential downsides as well.
If you are considering integrating Google Analytics into your ad campaigns, it is important to understand that it is only one piece of the data management solution. GA should be an additional tool used with your own ad tracking software and the ad platform tracking to give you a full picture of your customer journey.
If you are curious about GA or considering integrating it into your ad campaigns, do some research and talk to other marketers in your industry to learn more about the pros and cons of using this tool for ad tracking.
Ultimately, the decision is up to you, but with careful consideration and planning, you can use Google Analytics to improve the performance of your ad campaigns and better understand your target audience.
What are the Best Free Ad Tracking Software Programs?
From the list above most of them have a free trial or a free version of their tracking platforms. As you continue to scale ad campaigns the cost of an ad tracking solution becomes minimal in the overall expenses and rewards of running profitable campaigns.
Bemob would likely have the best free option for ad tracking.
Why did you not include Voluum in your list of top ad-tracking platforms?
While Voluum tracker is a popular choice among marketers I believe there are better Voluum Alternatives. Voluum has caused me problems in the past with Google Ads flagging my tracking domains, and their pricing is high compared to other platforms with similar features. Until they improve I will need to keep them off my top recommendations.
They do have a DSP ad platform which makes it easy to manage multiple placements; however, most of the ads can be purchased directly from the popular native ads platforms for cheaper CPC. Their ability to auto-optimize placements is also found with other tools such as Brax. So in summary it did not make it to my top ad-tracking software programs.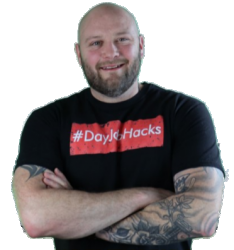 Latest posts by Joey Babineau
(see all)