Best Competitive Intelligence Tools 2022
Choosing the right competitive intelligence tools can be the difference between your business thriving or failing. Understanding your competitors puts you in a better position to outrank them in all aspects of your business.
With so many options on the market, it can be tough to know which ones are worth your time and money.
To help you make the right decision, we've put together a list of the best competitive intelligence tools for 2022.
From general-purpose tools to specialized ad platforms like Tiktok ads, Facebook ads, or Native and Push ads platforms there's something on this list for every business.
---
With competitive intelligence tools, you can quickly and easily identify trends in your industry so that you can make informed decisions about how to improve your products or services, as well as how to market them more effectively.
In order to get the most out of your competitive intelligence tools, it is important to choose a tool that offers a comprehensive set of features. Look for a tool that allows you to customize your searches, set up alerts, and track your competitors' movements over time.
Additionally, make sure that the software you choose is easy to use and provides you with the data you need in a format that is accessible and easy to analyze.
Let's Get Started
What is the Best Competitive Intelligence Tool?
Here are my top picks for competitive intelligence tools:
SEO & SEARCH Competitive Intelligence
SEMRUSH
The best competitive intelligence tool for search ad advertisers, SEO, and content marketing. (Free Trial Available).
Quick Take:
I use this tool myself for all of my paid search campaigns and SEO projects. They offer tons of free tutorials, a powerful system to analyze competitor ads and websites, and their customer support is very responsive. They are my overall #1 choice for "all purpose" competitor analysis tools.
BEST FOR:
All around solution for SEO & PPC.
PRICING:
$119-$450 depending on levels.
PROMOTIONS:
Free Trial.
Semrush is easily one of the most popular all-in-one SEO and competitive intelligence tools.
After using Semrush for a while, I have to say that it is an amazing competitive intelligence tool for any website owner or SEO professional. It has helped me improve my website's traffic and organic search ranking by providing me with detailed insights into my competitors' strategies.
In addition, semrush has also been extremely helpful in finding new keyword opportunities and uncovering potential link-building opportunities. Overall, I would highly recommend this tool to anyone looking for competitive intelligence and SEO insights. Whether you're a website owner, marketer, or SEO professional, semrush is an essential tool for staying ahead of the competition and reaching your online goals.
Semrush also offers insight into pay-per-click ad campaigns, so you can see how your competitors are spending their ad spend, and optimize your strategies accordingly. If you're looking for a competitive intelligence tool that will give you the edge in SEO, ad pay-per-click campaigns look no further than semrush!
With SEMRush, you can quickly find your advertising competitors based on the keywords you intend to target in your own campaigns. It provides an easy-to-use interface and allows you to keep track of almost every detail related to your competitors. You can even query data on your competitor's Facebook and Bing accounts.
The free version of SEMRush allows you to search your competitor's website and view their exact ad text. You also get details related to average position of keywords within their campaigns. Not to mention, you get data related to the percentage of total keywords used by competitors. SEMRush has a paid version as well. With its paid version, you get an increased volume of statistics, and you get even more data not provided by the free version.
Key Features
Keyword Difficulty Tool helps you estimate how difficult it will be to rank for specific keywords in SERPs.
Position Tracking Tool allows you to track your website's progress in SERPs for specific keywords over time.
Site Audit tool scans your website for common SEO issues and provides useful recommendations for fixing those issues.
Backlink monitoring tool helps you identify potential online marketing opportunities by showing you the total number of referring domains and individual pages on your website that are linked to from those domains.
Social Media Tracker tool lets you track social media activity for your website.
Competitor Analysis tool allows you to compare your website's traffic and keywords with those of your competitors.
Organic Research tool provides a wealth of valuable information about keywords and their associated search volume, CPC, competition, and trends on the Google SERPs. This data makes it easy to identify which keywords are worth focusing on in order to get more traffic from organic searches.
Advertising Research tool (my favorite) provides insights into your competitor's paid search campaigns, so you can see which keywords they're bidding on, their ads, and how much they're spending.
These are just some of the many powerful SEMrush features that make it an invaluable competitive intelligence tool for anyone looking to improve their SEO performance and rankings or paid search ads.
Pricing
---
What I Like
– Ability to be notified about rank changes on specific KWs I track
– The pricing pays itself off just in the amount of time saved doing research
– Easy to use interface and fast results for all searches.
What I Dislike
– Sometimes it suggests a random KW that doesn't make sense which may mean someone is spamming the KW.
SEMRUSH remains my top choice for competitive intelligence software and as a bonus, if you use my link you can get a free trial.
Native & Push Ads Competitive Intelligence
ADPLEXITY
Adplexity offers a suite of competitive intelligence tools for native ads, push ads, e-commerce ads, and adult traffic. [lifetime discount available]
Quick Take:
This is an amazing native ad spy tool and offers access to e-commerce ads, push ads, adult ads, and much more.
I use this tool often when running CPA affiliate campaigns because it shows all of the competitor's ads, and allows you to access landing pages and targeting.
BEST FOR:
Native ads spy tool, push ads, e-commerce ads, and adult.
PRICING:
$149-$299 depending on levels.
PROMOTIONS:
35% Lifetime discount on some products.
Designed to help marketers and business owners discover new trends and insights into their competitors' advertising strategies, Adplexity provides a wide range of data and analytics that can help you stay ahead of the curve.
It offers much in-depth analysis of mobile, desktop, and native advertising campaigns that your competitors are running. It is among the best tools available to keep track of your competitors and I use it often.
Adplexity makes it easy to identify trends in your competitive landscape. Whether you're looking to optimize your own ads or simply stay informed of what your competitors are up to, Adplexity is an essential tool for any marketer's toolbox.
If you're looking for comprehensive market and competitive intelligence tools that can help take your marketing efforts to the next level, look no further than Adplexity. With powerful data and analytics at your fingertips, you'll be able to stay competitive in today's fast-paced digital landscape.
With adplexity you can spy on ads promoting businesses directly or you can see what affiliate offers are doing best. Inside the platform, you are able to download every landing page directly from its user interface. Adplexity also offers real-time data and filtering options surrounding the individual campaign.
As you begin to dig deeper into this ad spy tool, you can find out how long a particular campaign has been running, which landing pages are being used, and much more. You will be able to see what is working well for others on all major desktop, native and mobile traffic sources.
At the end of the day this is one of the best competitive intelligence tools that you can use for monitoring desktop, mobile, and native and push ad campaigns.
Key Features
Competitive marketplace analytics – you can see all of the best placements, and ad networks that competitors are using.
Competitive alert emails – you can set up alerts to notify you of important metrics you want to follow as you plan your ad campaigns.
Competitive benchmarking reports – you can set up custom reports to monitor certain competitive metrics.
Comprehensive filtering options – the ability to filter based on country, affiliate networks, languages, most traffic, longest running, and many more.
Ad copy/landing page testing – This allows you to easily download the landing pages and ads for testing.
Pricing
Prices range depending on which package you choose. It can range anywhere between $149 – $399 for enterprise.
We worked out a special lifetime discount on all packages for people who use the links on this page.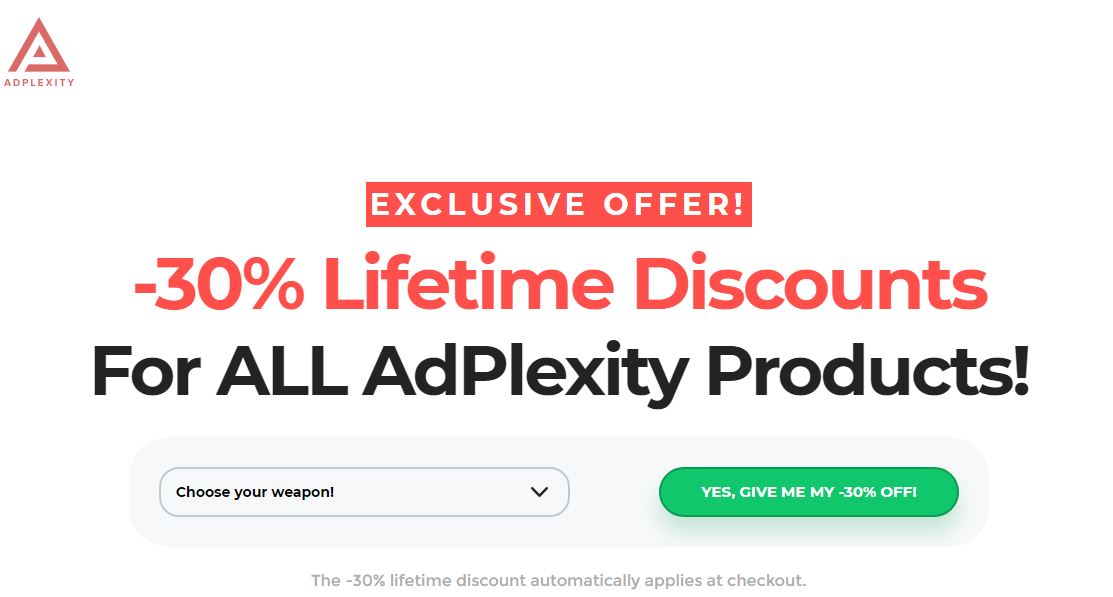 What I Like:
– Support is very responsive and if you decide you want to switch packages they are very accommodating.
– The filtering options are like no other I have used for finding the longest-running and most effective ads.
– You can filter to find affiliates or product owners.
What I Dislike:
– It would be better if they combined push and native into 1 package since they are very similar.
---
ANSTREX
Anstrex offers a great competitive intelligence tool for native and push ads.

Quick Take:
This is another tool I use for native and push ad competition analysis. It is similar to adplexity but the robust filtering options are sometimes confusing and glitchy.
The reduced price of this tool makes it a very decent competitor to Adplexity and is worth trying.
BEST FOR:
Native ads spy tool, push ads, e-commerce ads, and adult.
PRICING:
$69.99-$219 depending on levels.
PROMOTIONS:
Bundle up for discounts.
Anstrex is a Native Ad Spy Tool that offers plenty of competitive intelligence you will need for your campaign planning. It has a massive database that is updated on a regular basis and offers access to push ads, drop shipping information, and pop ads.
It gives an easy-to-use interface that helps you to find successful ad campaigns in almost any niche.
Anstrex presents robust filtering options. You can also preview the landing pages instantly and see ad network details. You can go on to filter ads by different metrics such as Alexa rank, days running, and ad strength.
You can download landing pages, analyze native ads in many different countries, and filter by niches, affiliate networks, and languages.
Using Anstrex, you can get relevant information including how long the ad was running, and how many platforms the ad has been running on.
Anstrex competitive intelligence tools really are a time saver since the results from filtering appear within seconds. It allows you to follow the affiliate campaigns of your competitors in your niche and get notified.
In conclusion, Anstrex proves to be a professional native ads spy tool that allows you to stay well ahead of your competition with ease.
Key Features:
Real-time data monitoring: Anstrex provides real-time updates on competitive activity and industry trends
Customizable alerts: With anstrex, you can create custom alerts that notify you of specific changes or activities in the competitive landscape.
In-depth analysis: Anstrex offers extensive analysis features that allow you to dive deep into the data and understand the trends and patterns.
Comprehensive reporting: With anstrex, you can generate detailed reports on competitor performance and other key metrics, so you always have clear insights into your industry landscape.
Easy integration: Anstrex integrates seamlessly with popular business tools and platforms, making it easy to access the data and analyze it.
Affordable pricing: Anstrex offers competitive intelligence at an affordable price, making it a great solution for businesses of all sizes.
Pricing:
Anstrex offers multiple different pricing options depending on the bundles you choose. For the most basic native ads spy tool you can get it as low as $69.99 up to $299 when you add more bundles and features.
What I Like:
– Pricing is affordable and accessible for new affiliate marketers or small businesses.
– Robust filtering options.
What I Dislike:
– The filters can get confusing and they don't save after switching pages.
If you take native ads or push ads seriously, try out anstrex.
Multi-use Competitive Intelligence Tools
SIMILAR WEB
Similarweb is one of the most popular competitive intelligence tools on the market.

Quick Take:
I have been using Similarweb since I began marketing online. I use it mostly to learn about competitors' web placements, and social media intelligence, and to find angles for marketing affiliate products.
The high price of this tool is why I give it a 4.5 star review.
BEST FOR:
Website traffic analysis, engagement, social metrics, paid marketing, SEO.
PRICING:
$249.99 – Enterprise depending on levels.
PROMOTIONS:
Free Trial
With advanced features like competitive analysis, market share analysis, website ranking tracking, and more, SimilarWeb is the perfect tool for anyone looking to stay ahead of the competition.
Whether you're an entrepreneur running your own business or a marketer working for a large corporation, SimilarWeb competitive intelligence tools allow you to gain valuable insights into your competitors' strategies and stay on top of emerging trends.
With its easy-to-use interface, this competitive intelligence software provides in-depth data on almost any website or app imaginable.
Whether you're looking to track the rankings of your own website or dive deep into the competitive landscape, SimilarWeb has everything you need to stay ahead of the competition.
The similarweb display advertising spy tool feature is one of the only competitive intelligence tools available today that provide this depth.
It provides users with an in-depth view of how their competitors are advertising online, what strategies they are using, and what creative elements are working best for them.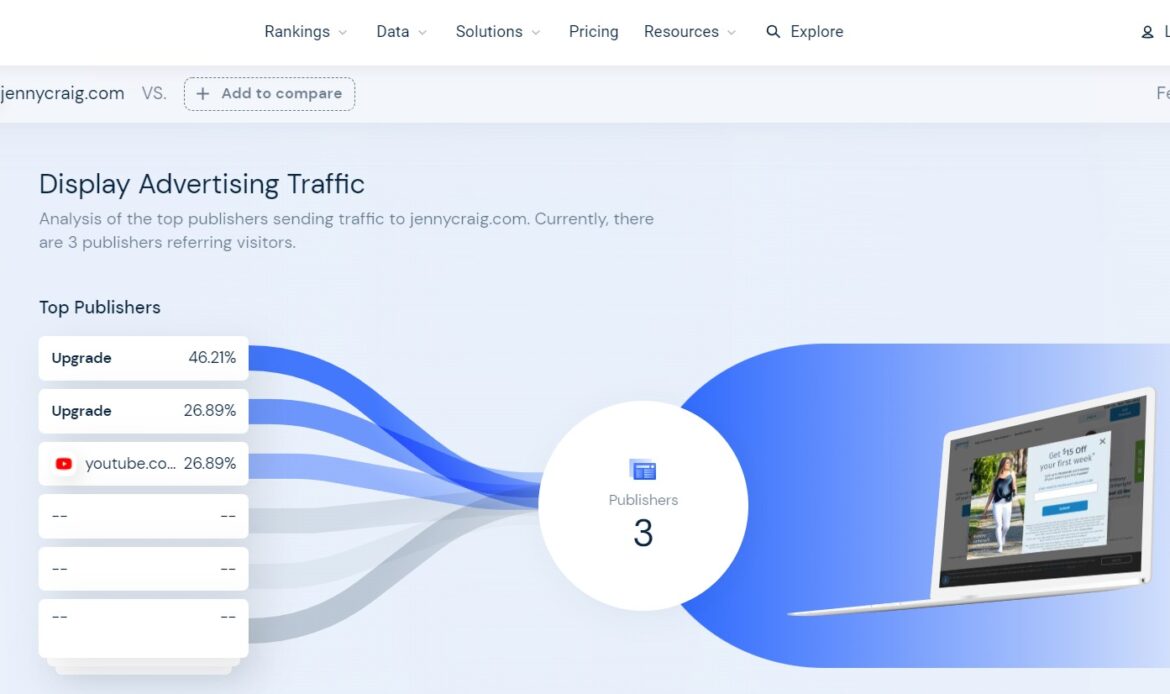 While the similarweb display advertising spy tool is not perfect, it is a valuable tool for any online advertiser. It provides insights that would otherwise be unavailable, and it does so in an easy-to-use interface. This competitive intelligence software platform is constantly being updated with new features and data, making it an essential tool for anyone looking to stay ahead of the competition.
Key Features:
Comprehensive competitive intelligence data: provides the most depth for insights into a website's traffic and competitive landscape.
Analytics for both organic and paid search: including keyword rankings and competitive campaign analysis.
Rich visualization tools: that make it easy to understand complex data trends.
Automation features: that allow you to save time on repetitive tasks and focus on strategic analysis.
Flexible plans: Whether you are a large enterprise or a small business, similarweb has the tools and features you need.
Pricing:
The price ranges from $249 and up. In order to access all of the features of similarweb on a large scale, you need to contact support and request the enterprise package.
What I Like:
– Shows you specific ads and publishers that your competitors are having success with.
– Provides in-depth data on SEO
– Free trial available
What I Dislike:
– The pricing model for all features is not displayed on their website. It is priced for larger companies who can afford a high-ticket software system.
The Similarweb competitive intelligence tool has been around for over a decade and has an enormous amount of data. This is why it is one of the top tools online.
Social Media Competitive Intelligence
SPROUT SOCIAL
Sprout Social is a competitive intelligence software that allows businesses to track their competitors' social media activity.
Quick Take:
This is the perfect tool for companies looking to expand their social media presence.
Sprout Social's competitive intelligence features give you an edge by allowing you to see what strategies and tactics competitors are using on social media. You can also track how your own social media campaigns are performing.
BEST FOR:
Website traffic analysis, engagement, social media metrics, SEO.
PRICING:
$89.99 – 279.99 depending on plan
PROMOTIONS:
Free Trial
If you're looking for an easy way to track your competitors' activities and performance, look no further than Sprout Social. This competitive intelligence software provides users with a wide range of features that allow them to quickly and easily monitor their competitors' activity on social media platforms like Twitter, Facebook, LinkedIn, and more.
With Sprout Social, you can see exactly how your competitors are doing in terms of engagement levels, follower growth rates, and other key metrics. Additionally, the software makes it incredibly simple to create custom reports and analysis tools so that you can get a better understanding of your competitive landscape as a whole.
This is a social media management tool that has a lot of functionality. The different features are quite useful and the scheduling feature is one of the most popular ones.
There is an inbox where you can find all your messages at once so that you don't miss out on important tasks. This makes it very easy to manage your social accounts since all the information will be available in one space.
Sprout Social also allows you to post across multiple platforms at once, which means less time spent conducting social marketing for businesses.
There are many different tools available when it comes to social media marketing, which can make choosing one rather difficult if you aren't sure about the difference between them. Sprout Social has a lot of different features that make it a better option than other tools.
Key Features:
Smart inbox – This tool allows you to see all of your social media messages in one place.
Task management – Sprout Social's task management system lets you assign tasks to team members and track their progress.
Reports and analytics – Sprout Social offers a wide range of reporting tools, so you can see how your social media marketing efforts are performing and make data-driven decisions about your strategy going forward.
Social media profiles management – Whether you're managing a dozen social media profiles or hundreds, Sprout Social makes it easy to keep track of them all.
Collaboration tools – Sprout Social's collaboration tools make it easy for team members to work together on social media marketing tasks.
Pricing:
The pricing for this tool is extremely fair and they offer a 30 Day Trial.
What I Like:
– A large suite of competitor reports analyzing social media marketing efforts.
– The length of the free trial is 30 days
What I Dislike:
It can be expensive if you add a lot of team members.
Social Sprout can offer easy management of your accounts, in addition to a competitive intelligence tool that shows what others are doing on multiple social media platforms.
PipiADS
#1 spy tool for TikTok Ads.
Quick Take:
If you are running TikTok Ads then this is the absolute best tool for spying on TikTok Ads.
PipiADS has a robust filtering feature that allows you to find hundreds of ads related to whatever product or service you search for.
You can see how long the ads were running, you can download them, and even see more in-depth data about your competitors.
BEST FOR:
Anyone running Tiktok Ads.
PRICING:
$1 trial then $128 to 263/month depending on the plan
PROMOTIONS:
20% Off using Pipiads Promo Code: DAYJOBHACKS
Check out our full in-depth PipiADS Review.
Display Competitive Intelligence Tools
Adbeat
Discover your competitor's most profitable publisher, ad copy, and landing pages.
Quick Take:
Adbeat is another competitive intelligence tool that has been around for over a decade and has a ton of useful data.
It's great for anyone who is buying ads on places like Google or Microsoft, or who just wants to find new traffic channels.
BEST FOR:
Paid media buying and performance marketing.
PRICING:
$249 – Enterprise pricing depending on plan
PROMOTIONS:
None.
Adbeat is a powerful spy tool that allows you to view detailed information about your competitors' online advertising campaigns.
With Adbeat, you can see:
The ads your competitors are running across all major ad networks, countries their ads are targeting, languages their ads are written in, devices their ads are being seen on, whether their ads are performing well or not, and much more.
Adbeat is a desktop application that can be used on both Windows and Mac computers.
The software is designed to be very user-friendly, so you don't need any technical skills to get started. All you need to do is enter your competitor's website URL and Adbeat will start collecting data about their ads.
Once you have the information you need, you can use it to create more effective marketing campaigns and get better results with your advertising dollars.
If you want to stay ahead of your competitors online, Adbeat is a great tool to help you do just that. Whether you're looking for some quick info on ad copy or detailed reports about landing pages, Adbeat can provide you with the data you need to make better decisions about your marketing efforts.
Adbeat is a tool that we recommend for those who want to stay ahead of the curve and be able to quickly adapt to changes in their industry. It's not cheap, but it's worth it if you want to be able to get an edge on your competition.
Key Features
Easy to use: intuitive search tool that allows you to track the ads of any business and see what they are doing
Keyword Alerts: Allows marketers to search by keyword and get real time alerts when those keywords lead people to their website or competitor's website
PPC Spy Tool: Provides detailed ad copy data on a variety of platforms, including Google, Facebook, and LinkedIn
Ad Spend Analysis: Adbeat also allows you to see what industries are spending on advertising, so you can make informed decisions about where to allocate your own marketing budget.
Pricing
Adbeat is a bit expensive for PPC and ad spy tools but it is worth it when it comes to the amount of data it provides.
What I Like:
– ability to see competitors' ads and what they spend
– a large amount of data
What I Don't Like:
Customer service can be slow with Adbeat.
Adbeat has stood the test of time and has a large database of data. With its easy-to-use search interface and real-time alerts, you can keep track of what your competitors are doing and make better decisions about your own marketing strategy.
---
What are the benefits of using Competitive Intelligence Programs?
There are many benefits of using competitive intelligence marketing software, including the ability to gather accurate and up-to-date information on your competitors, their strategies, and the market as a whole. This information can be used to inform your own strategic decisions and give you a competitive edge.
Additionally, competitive intelligence software can help you track industry trends and developments, identify new market opportunities, and make more informed business decisions. Many tools are also designed to be user-friendly and easy-to-use, meaning that they can help you extract large amounts of data quickly and efficiently.
How Do You Do Competitive Intelligence?
Competitive intelligence is a form of business intelligence that focuses on the actions of your competitors, so you can better understand how they influence your own performance. The goal of competitive intelligence is to gain insight into what makes a competitor successful in order to apply those lessons to your own strategy.
There are several different ways you can gather and analyze competitive intelligence. To get started, you can begin by collecting data on your competitors' prices, products, marketing initiatives, and so on. You can also look for news articles or blog posts that discuss your competitors in order to get a sense of their public image and reputation.
What are The Best Free Competitive Analysis Programs?
What are 5 ways that you can gather competitive intelligence?
1. Google AdWords Keyword Planner
2. Google Alerts
3. Quora
4. Twitter
5. Facebook Groups
What do Competitive Intelligence Tools do?
They are software programs and other resources used to gather information about the activities, strategies, and performance of competitors in a given industry. These tools can help businesses gain insight into trends in the market, identify new opportunities for growth, and stay ahead of the competition.
There are many different types of tools, including data mining software, web scraping tools, sentiment analysis platforms, social media monitoring tools, and more
What are the benefits of using Competitive Intelligence Software?
These tools are an invaluable resource for businesses looking to stay ahead of their competition. These tools help companies analyze market trends, gather and assess competitor information, and make more strategic business decisions based on the insights they provide.
Some of the key benefits of using competitive intelligence software include improved decision-making capability, better understanding of market trends, and greater insights into competitor strategies. Additionally, they can help businesses save time and money by providing them with the most relevant and up-to-date information available.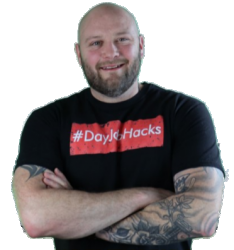 Latest posts by Joey Babineau
(see all)