In today's digital age, content marketing has become an essential strategy for businesses of all sizes to reach and engage with their target audiences, establish their expertise, and generate leads.
And in 2023, with 82% of marketers actively investing in content marketing, the importance of constantly creating high-quality long-form content only tends to rise.
Luckily, artificial intelligence has also been advancing at a high pace, and marketers can now rely on AI writing tools to do part of their job when creating content for them.
One of those tools is Content at Scale.
It promises to create entire articles from scratch that bypass AI content detection tools and beat most writers, all with no human intervention during the creation process.
In this Content at Scale review, I'll go over how this tool works, its features, pros & cons, and more to help you decide whether it's worth the investment.
Content at Scale Review
Quick Take:
Content at Scale is a must-have tool for businesses that require large amounts of long-form content.
While it costs more than alternatives, the higher quality of its outputs certainly makes up for the investment.
BEST FOR:
Long-form content
PRICING:
Starts at $150 per month
Content at Scale Review – What is ContentatScale.ai?
Content at Scale is a content automation platform that produces long-form blog posts in over 100 languages.
Just by inserting your keywords and giving some additional info about the content you want, it can create SEO-optimized articles in a matter of minutes.
It follows a longer process than most AI writing tools to generate content, which is why the company claims that this is the only tool that can generate content that truly feels human and bypasses AI detectors.
By generating high-quality posts automatically, Content at Scale can help agencies, writers, and businesses that rely on content marketing scale their content creation efforts easily.
---
Content at Scale Review – Features
Content creation
Posts created by Content at Scale average 2,667 words, longer than most blog posts.
It generates content by using three AI engines with natural language processing and semantic analysis algorithms.
That's a more advanced approach than most AI writing tools follow, and that's what it relies on to create better outputs.
This also means it takes a bit longer to generate content than other tools. Generally speaking, you should expect it to take at least five minutes to create longer articles.
SEO optimization
The content generated by this tool follows SEO best practices and has similar traits to what's currently ranking high for your keywords.
In addition, it provides you with an on-page SEO checklist for each article so you can make sure everything is in place and find ways to optimize it further.
Another cool thing about Content at Scale is that it allows you to add nothing but the keywords you wish to rank for in the inputs. It'll then generate content based on what's ranking high without requiring you to choose the topics.
No AI detection
A huge problem with most AI writing tools is that their content can often seem robotic.
In a test run on Content at Scale's free AI content detector with three different pieces of content created by ChatGPT, they all got rated as obviously AI.
That's a big issue for sites that wish to rank high on Google, as it's just a matter of time until it starts cracking down on AI-produced content.
Due to the more extensive process Content at Scale follows to generate content, it claims to produce pieces that feel more human and bypass AI detectors, protecting sites from any future Google updates.
Other features
Other Content at Scale features include a Copyscape integration that runs plagiarism checks and ensures that the AI-generated content is fully original and a WordPress plugin that syncs your content and uses semantically relevant keywords to build internal links automatically.
The tool also includes features that can generate URL slugs, meta descriptions, automatically-generated images, automatic internal and external linking, and more.
---
How to create content on Content at Scale (step-by-step)
Step 1: Create a Project
Each project corresponds to a website that you're creating content for.
When creating one, you'll be asked to insert the project's name and URL. You'll also be able to provide additional context about the project, including its target audience, number of monthly posts, and tone of voice.
Step 2: Insert your keywords
When inserting your target keywords, you can also provide additional information on which topics you'd like AI to cover in the content.
If you don't, the tool will still come up with its own topics based on what's currently ranking high for the keywords provided.
Finally, if you want to create multiple pieces of content at once, you can insert keywords in bulk and have the tool generate one article for each.
Step 3: Generate content
With everything in place, you can click on the Create Content Now button.
The tool will then start creating your post, and you can track its progress in the status bar in your project dashboard.
As we mentioned, Content at Scale takes longer to generate content than most tools, and a longer blog post should take between five and ten minutes.
Step 4: Review and edit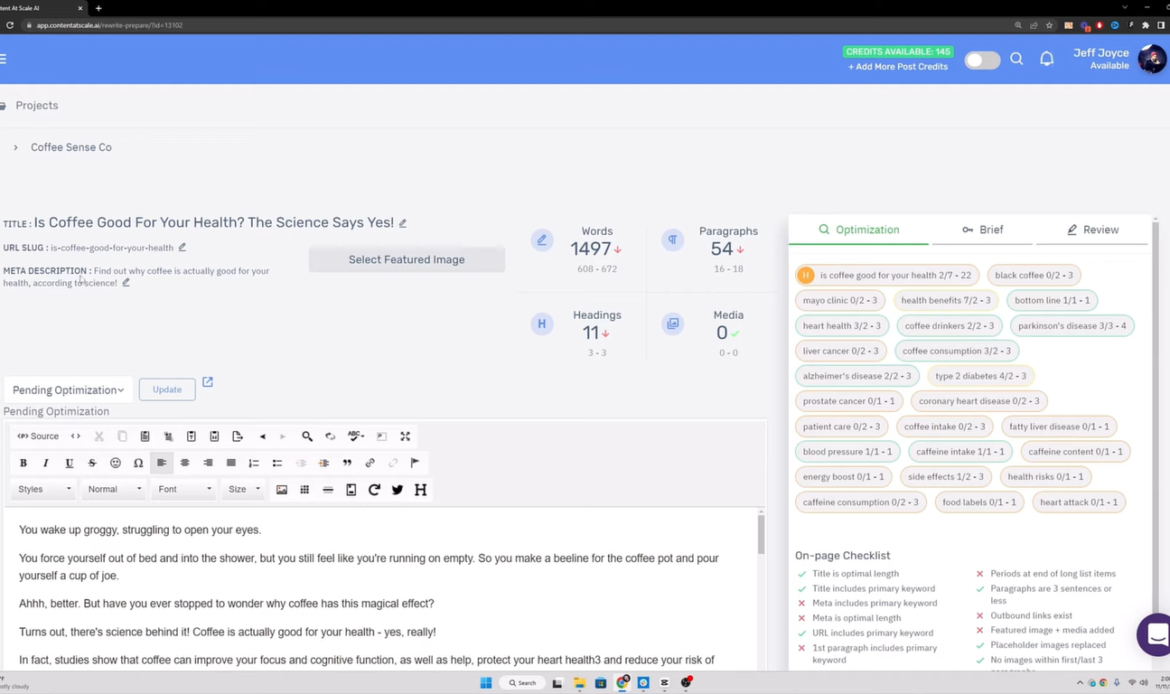 After this process, you'll be able to see and edit your post.
While the AI-generated content is pretty high-quality, you might still want to make some changes, like adding extra content and adjusting the style.
It's also important to ensure that all the information in your content is correct since AI copywriting tools still often add inaccurate info.
Finally, the tool will also help you with other aspects of your post by providing its URL, meta description, images, and more.
Content at Scale Review – Pricing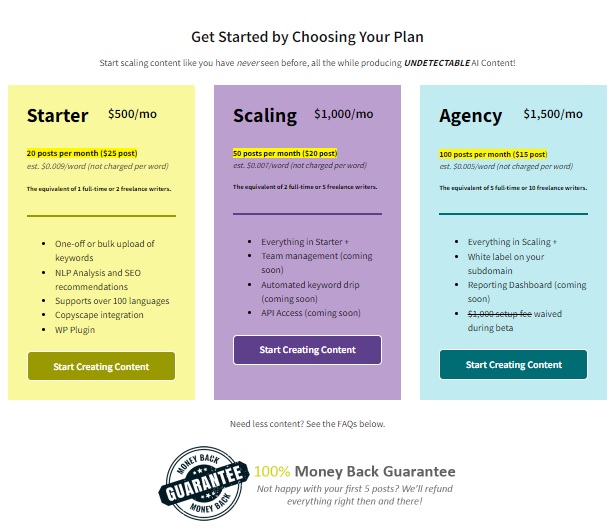 Content at Scale offers three main plans.
The Starter plan costs $500 per month, includes 20 posts (each with 2,667 words on average), and comes with all the key features we covered, including bulk upload of keywords and SEO recommendations.
The Scaling plan costs $1,000 per month and includes 50 posts. In addition to all the Starter features, it also comes with a team management tool, automated keyword drip, and API access.
To take things further, you can choose the Agency plan, which costs $1,500 per month and up to 100 posts. In addition to the Starter and Scaling features, it also comes with a reporting dashboard and allows you to use the tool in white-label mode on your subdomain.
Additionally, to encourage you to get started, the company is currently offering two lower-end plans with four and eight monthly posts at $150 and $250 per month, respectively.
All plans offer a 30-day money-back guarantee limited to the first five posts.
---
ContentatScale & How it Compares to Alternatives
The most significant difference between Content at Scale and other AI writing tools is its more advanced content generation process, which uses three different AI engines. Most AI writing tools, on the other hand, only use one.
That enables it to come up with significantly better writing, making it perfect for creating high-quality long-form content. This is especially handy for businesses that rely on many articles for their content marketing strategy or to educate their customers.
The downside is that it can't create content in other formats, such as headlines, ads, and video scripts.
It's also pricier than most tools, starting at $150 per month. Jasper AI, by comparison, starts at just $24 per month for 20,000 words, a much higher limit than the one provided on Content at Scale's lowest tier plan.
Here's a comparison with Jasper:
Check out our Jasper AI Review
What about ChatGPT?
If you're reading this, you've probably heard about ChatGPT, Open AI's chatbot that can generate content and is currently available for free.
However, like most AI writing tools, it still lags Content at Scale when it comes to creating longer content for content marketing, as its outputs don't usually bypass AI detectors.
Besides, ChatGPT doesn't include features provided by Content at Scale, Jasper, and other AI writing tools to do things like optimize content for SEO.
While Content at Scale was primarily built to generate publishable content, ChatGPT works better for research and other purposes than content marketing.
---
Content at Scale Review – Pros & Cons
Content at Scale Review – PROS
-Ideal for long-form content
-Creates content at a human level
-Bypasses AI detectors
-Optimizes posts for SEO
-Creates ready-to-publish content with meta descriptions, images, and more
Content at Scale Review – CONS
-Pricing starts higher than most tools
-Only works for long-form blog posts
-No free trial
---
Content at Scale reviews from real users
When looking at Content at Scale reviews through different sites, we've found that the tool lives up to the promise of delivering much superior content than most tools.
Users were also happy with the tool's simplicity, which makes it easier for beginners to get used to it.
Their biggest complaint was the lack of content in formats other than blog posts.
Take a look at these Content at Scale reviews: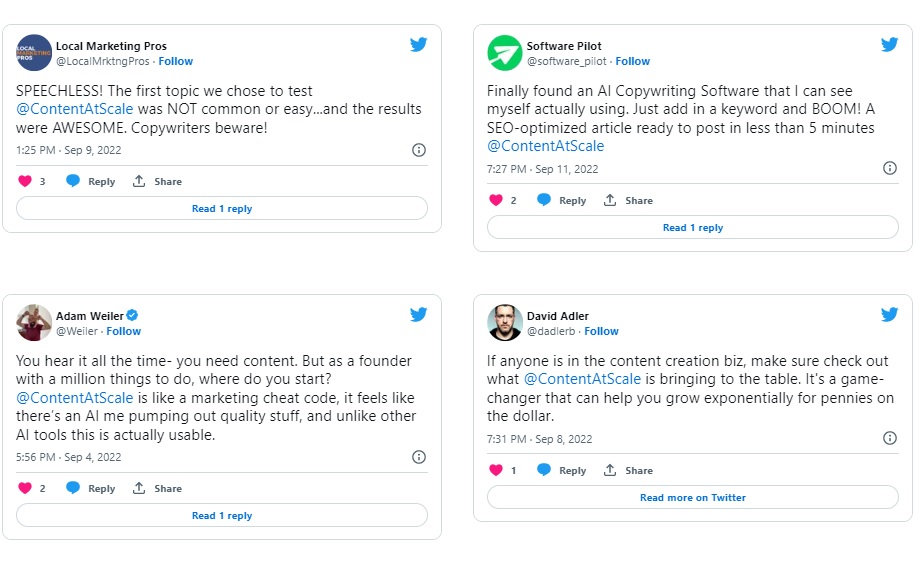 VidIQ Revi
---
Content at Scale Review – Frequent Questions (FAQ)
How is Content at Scale able to create content on a variety of topics?
Like most AI writing tools, Content at Scale works thanks to a technology called GPT-3, which has reviewed around 10% of the internet and was able to learn information about a wide variety of topics this way.
That's how Content at Scale can generate content about almost anything from digital marketing to golf carts.
However, it might still display inaccurate information, which is why it's important to review all the AI-generated content before publishing.
Does Content at Scale provide done-for-me content?
Content at Scale can generate entire articles from scratch and is probably the best AI writing tool for long formats.
The tool also helps you take care of other aspects of your content, such as media, URLs, and meta descriptions.
However, like any AI tool in the market, it still has its flaws, and it's always important to make edits and look for inaccurate information and errors.
How's it different than other AI content tools?
Content at Scale differs from most AI writing tools by having a more advanced content generation process that allows it to create content similar to what a human writer would and bypass AI writing detectors.
In addition, it was primarily built for long-form blog posts, unlike most tools that support a variety of formats.
Content at Scale Review – Final Thoughts
All things considered, Content at Scale is probably the best AI writing tool for creating SEO-optimized blog posts and articles that truly feel human.
It was primarily built for this purpose and uses more advanced technology than other tools to achieve it.
If your business requires large amounts of long-form content for content marketing or to educate customers, this is the tool for you.
However, keep in mind that it's not suited for shorter formats. For that, consider exploring a tool like Jasper or WordHero AI.
---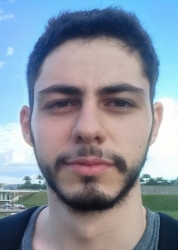 Latest posts by Pedro Tilki
(see all)