How To Start Affiliate Marketing For Beginners Ultimate Guide 2023
Affiliate marketing is one of the most popular ways to make money online. If you're wondering how to start affiliate marketing, this ultimate guide is going to teach you everything you need to know about how to get started, and earn.
I have been doing affiliate marketing since 2002 and to date have generated 8 figures in revenue from it. I explain it all in my Unstopabble Online Income Ebook.
In it simplest form affiliate marketing is basically a way for you to earn commission by promoting other people's products.
For example, if you have a blog about dog training, you could promote dog food and toys through an affiliate program and earn a commission on every sale that you generate for the other company.
Affiliate marketing is a great way to make money online, but it can be a bit tricky for beginners. By the end of this post, you should have a full grasp on how to generate income from your own affiliate marketing business.
How To Start Affiliate Marketing – The Basics
Affiliate marketing is also referred to as performance marketing, and it is a vast industry that comes in multitudes of different forms.
Affiliate marketing is all about getting "website traffic" to affiliate links. I will talk more about traffic later in this guide.
The more people you get to click on affiliate links the more money you will earn potentially.
The two most common ways people start affiliate marketing are through creating a blog, or by purchasing advertisements on places like Google, Facebook or TikTok.
Purchasing ads is a more advanced strategy and requires a big budget and in-depth knowledge of website tracking. It is recommended that you undergo some serious media buyer training before getting into paid ads.
If you are a beginner you should start by creating an affiliate marketing blog.
Affiliate marketers have been earning money from blogs since the start of the internet and it is the most common way to get started in this industry. The very blog you are on right now is an example of an affiliate marketing blog.
Before you cringe at the thought of writing blog posts, later in this post I show how I have completely automated this process!
The "niche topic" of the Day Job Hacks blog is "online business and entrepreneurship", and the affiliate programs promoted include anything from software to information products that people in my "target audience" would find interesting.
The way I get traffic to this blog is by creating "search engine optimized" content (SEO).
When people search google for answers to specific questions in my niche, my articles will show up and people will visit my blog.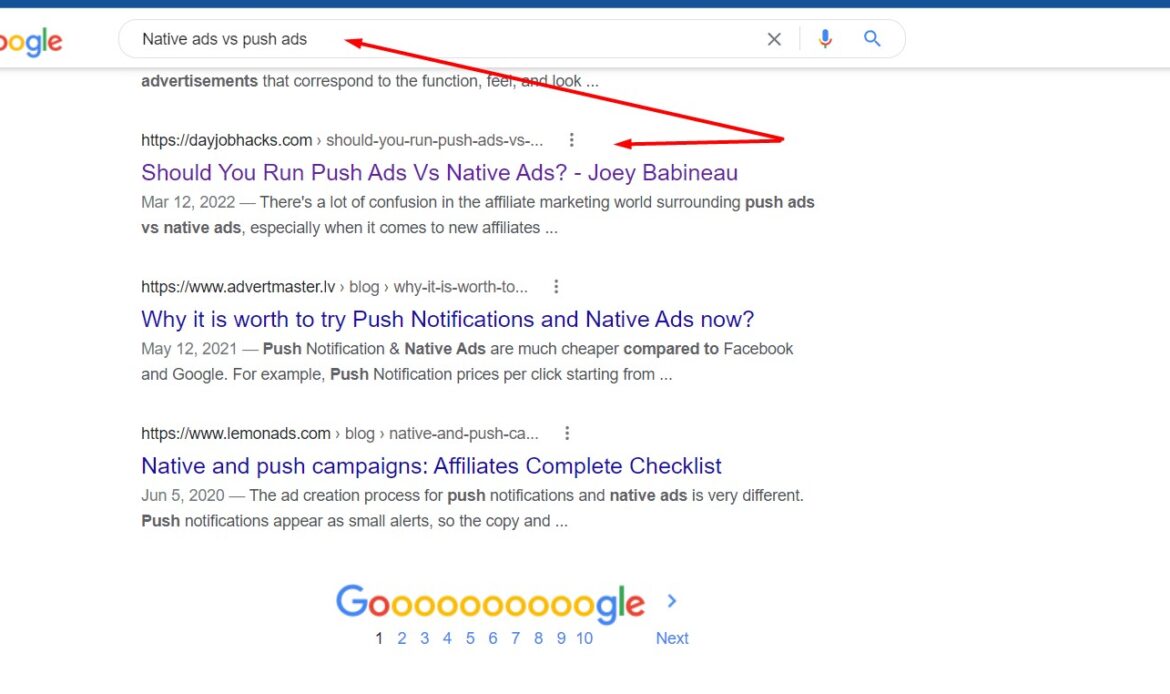 So before you start affiliate marketing you should decide if you want to focus on blogging, or on buying paid ads.
Eventually, you can combine both options together. You can start by building a blog and getting traffic to it, then later scale your blog further with paid advertisements.
For the remainder of this post, we will focus on creating an affiliate marketing blog as a beginner.
I walk you through the exact steps I have taken to earn 5 figures a month from this blog.
How To Start Affiliate Marketing Step 1 – Niche Selection
Best Ways to Choose a Niche Topic
When it comes to starting a niche blog, one of the most important decisions you'll need to make is choosing your niche.
But how do you go about choosing a niche? And what should you look for in a profitable niche?
One of the best ways to choose a niche for your blog is to think about your interests and passions.
What are you passionate about? What do you enjoy writing about? This can be a great place to start when it comes to choosing your niche.
Another thing to consider when choosing a niche is whether or not there is a profitable market for that topic.
For example, if you're interested in starting a travel blog, you'll want to make sure that there are plenty of people searching for information about traveling and traveling gear.
You can use a tool like SemRush to see how many people are searching for topics in your niche. You can try it free here.
As you can see by using SemRush I can see that the topic "affiliate marketing for beginners" gets over 8800 searches a month. (these searches occur on places like Google and Bing)
This means it is a very popular topic. The idea is to choose topics that get lots of searches so you get more traffic from search engines. The fact that you are reading this post right now means you may have found it when doing a search online for the keyword "affiliate marketing for beginners". That is because I intentionally wrote this post to target that "long tail keyword".
Identify your interests and passions.
The first step in choosing a niche is to identify what your interests are and what you're passionate about. Think about subjects or topics that you enjoy learning more about, where you can spend hours researching without feeling like the time is wasted. These are the kinds of niches that will be most enjoyable for you to write about.
Consider your experiences and expertise.
Another important factor to consider when choosing a niche is your own experiences and expertise.
What do you have to offer that would be of value to others? Do you have any unique insights or perspectives that could help others in their journey? If so, then sharing your experiences and expertise could be a great way to serve others while also growing your business.
Consider your audience.
When choosing a niche, it's also important to think about who your target audience is. Who are you trying to reach with your content? What kinds of problems or challenges are they facing that you can help them with? By considering your audience, you can make sure that your content is laser-focused on addressing their specific needs.
Competition & Market Value
Once you've identified a few potential niches, it's time to do some research to see if they're viable options for your business. You could start by doing a quick search online to see what kind of content is already out there. But this manual approach takes a lot time, and you can't really tell if there is a lot of competition.
The easiest way to see if you have chosen a niche that you can rank on Google for (and make money) is by using the SemRush Keyword Overview Tool.
By using this tool you can see the number of times people search specific keywords, and how hard it would be to rank for those keywords. This then helps you determine if it is a topic worth blogging about.
For example, as you can see below the topic "how to make money with cryptocurrency" is something that might be a great niche topic for a blog.
The keyword difficulty is below "55" on Semrush, and that indicates it is possible to rank for this with great content.
There are 7300 searches a month and 5.1K related keywords you could write about.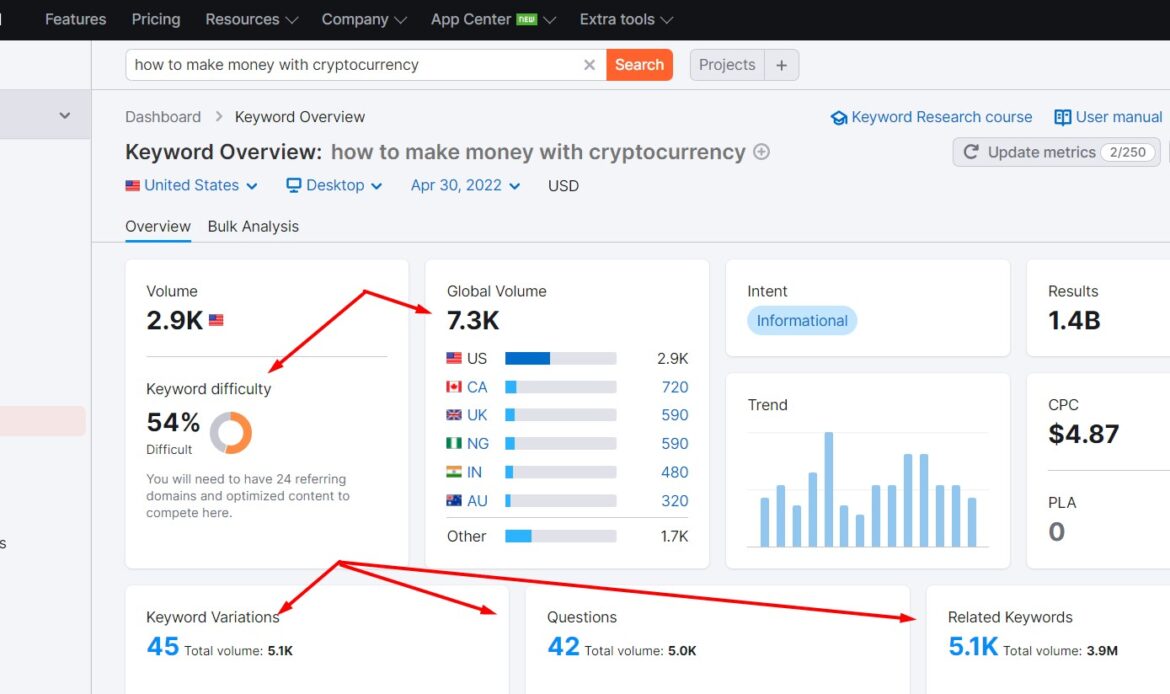 The only other consideration is whether you could find affiliate programs for this type of niche. The answer is yes. You could promote crypto exchanges, ebooks, software, or even investment apps. The possibilities are endless.
How To Start Affiliate Marketing Step 2 – Join Affiliate Programs
As a blogger, you will need to join multiple affiliate programs if you want to earn a lot of money.
Depending on what your niche topic is about you will need to either join direct affiliate programs or join an affiliate network.
Direct Affiliate Partnerships
In order to find direct affiliate programs simply go to the website of the company, you want to promote and scroll to the bottom of the page and see if they link to an affiliate program. You can also do a Google search for "company+ affiliate program".
As you can see in the example below a simple search has found me a great affiliate program for the crypto niche.
Best Affiliate Networks

Affiliate networks are online platforms that connect merchants with affiliates/publishers who promote products and services on behalf of the merchants. Affiliate networks provide an easy way to find multiple affiliate products all in one place. Here are some of the best places you can get started with affiliate networks.
Clickbank is an online marketplace where you can find hundreds of digital products related to a wide range of niches. You can choose what type of product you want, set up your account, and start promoting it.
When you find a product you want to promote your are given what is called an affiliate link.
This special link is connected to your affiliate account and tracks every time someone clicks that link, and whether or not they purchase a product after clicking that link.
If someone buys one of your promoted products after clicking through your affiliate link, you will earn a commission for the sale. This is a great way to monetize your website or blog and generate passive income from your site.
In fact, I use Clickbank as one of my ways to monetize my own blog, and as you can see it trickles in money every single day.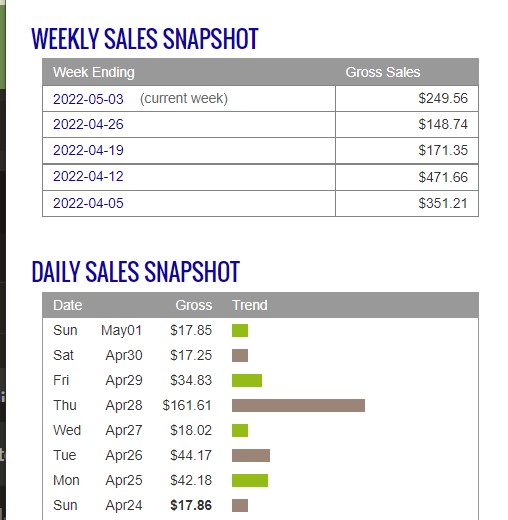 You can find all types of digital products on Clickbank, including eBooks, information products, video courses, and more. There are also promotional tools available to help make marketing easier.
If you have some experience and want to start working with Clickbank, I suggest reading our article on how to Make Money With Clickbank
Amazon Associates Program
In some cases, your niche topic will fit nicely with specific products like eCommerce products on Amazon. Amazon is one of the biggest retail affiliate programs online. (Amazon Associates). This is where most people learn how to start affiliate marketing. They offer a great platform with pretty much any product you can think of, but the payouts are very low.
It is usually easier to promote products from these types of affiliate programs since the marketing and branding are often done by the retailer. Amazon has also established trust across the internet and that will drastically increase your chance of generating a sale. Amazon also offers 2-day shipping which is a huge selling point for their customers.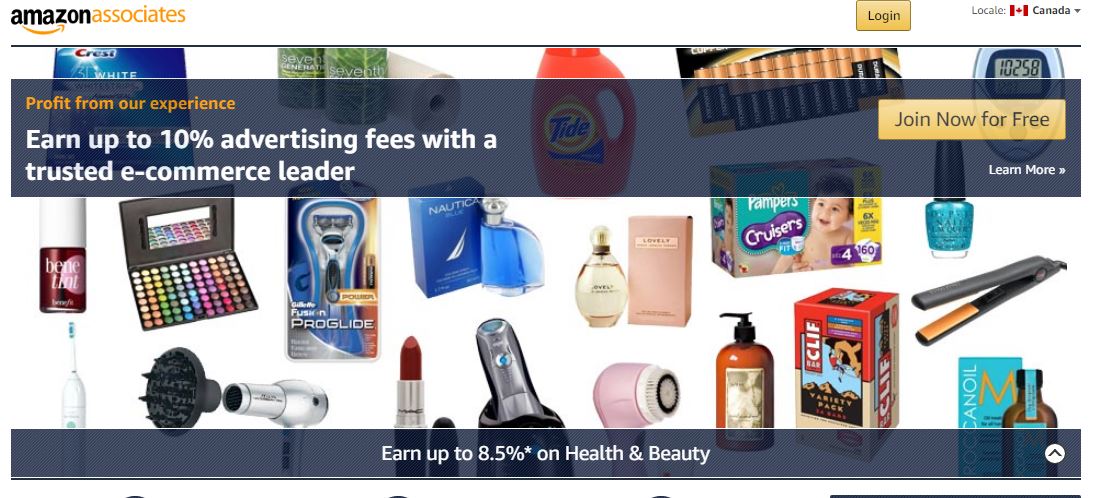 If you are a beginner in affiliate marketing, Amazon Associates is a good place to start for blog monetization.
CJ.com has a vast number of affiliate programs inside its network. In fact over 3000 different companies to choose from!
CJ is similar to CPA networks in that they have some affiliate offers that pay you even if you don't get a sale. (I will describe more about CPA Marketing at the end.)
---
How To Start Affiliate Marketing Step 3 – Build An Affiliate Blog
Building affiliate marketing websites takes time and work but the rewards do pay off over time. It's best to build yourself a website focused on one niche and to become an authority in your niche.
For detailed video instructions, you can visit Making an Affiliate Website.
There are two places you can choose from to set up an affiliate marketing blog for beginners. Both of these places make it extremely easy to set up your blog.
Both options give you a free domain name and will host your blog for you for less than $3 a month. Both options also have a "1 click install" for WordPress which is the blogging platform you will use for your affiliate marketing blog. Within 5-10 minutes you can have your blog set up.
1. Choose a Domain Name
When you signup at either Bluehost or Hostgator you will first be asked to choose your free domain name. The domain name is your website address. The domain name of this block is DayJobHacks.com.
The key to picking a great domain name is to make it memorable, short, and relevant to the blog topic. Try to avoid using dashes or numbers in the domain name if possible.
I wanted to keep my domain name for this blog a bit broad and related to finance so that I could cover many different topics. If you go too narrow in your name it could limit what you could write about. For example "basketballshoes.com" limits you to writing about shoes for basketball players.
2. Hosting
In order to have a functioning WordPress blog, you need to set up hosting. Your Hostgator or Bluehost accounts will both include a domain and hosting. Hosting is essentially renting space on a server that will store your blog's files. Many hosting providers offer discounts if you purchase multiple years upfront, so it's worth considering if you're serious about blogging.
If you are completely new and don't want to do this part of the set up you can always consider hiring virtual assistant services. But in reality, it is not very difficult if you just follow the steps and read their documentation.
3. Install WordPress
Now that you have hosting set up, the next step is to install WordPress. WordPress is free software that you can use to create a blog. There are two ways to install WordPress – via the hosting provider's one-click installer or manually.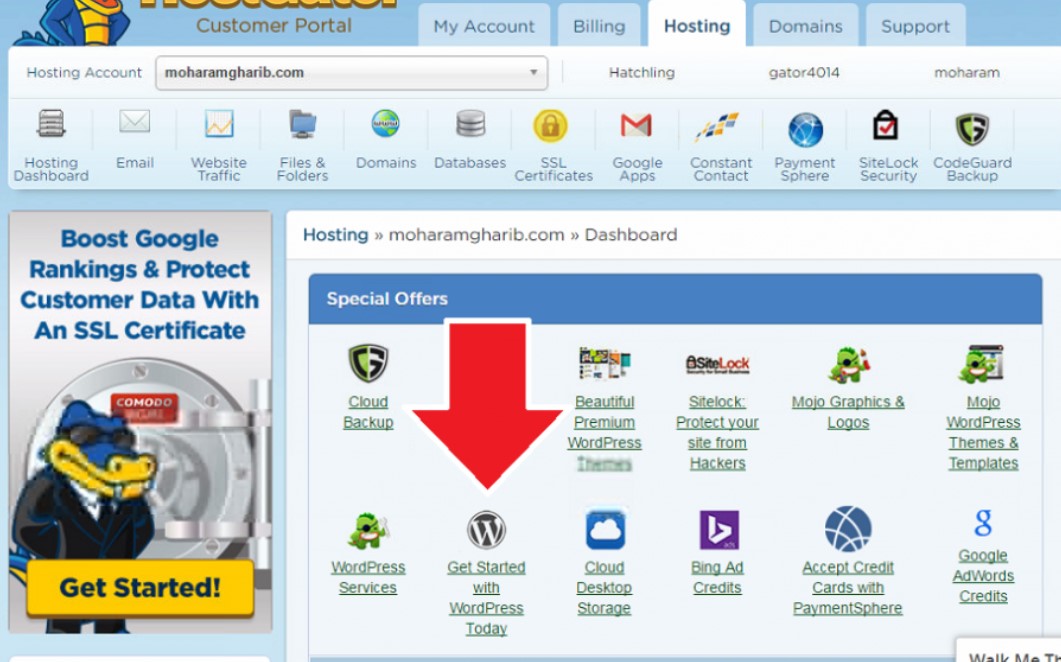 4. Choose a theme
One of the great things about WordPress is the vast number of themes available. A theme is essentially a template that determines the look and feel of your blog. There are free and premium themes available. It's important to choose a theme that is responsive, meaning it will look good on mobile devices.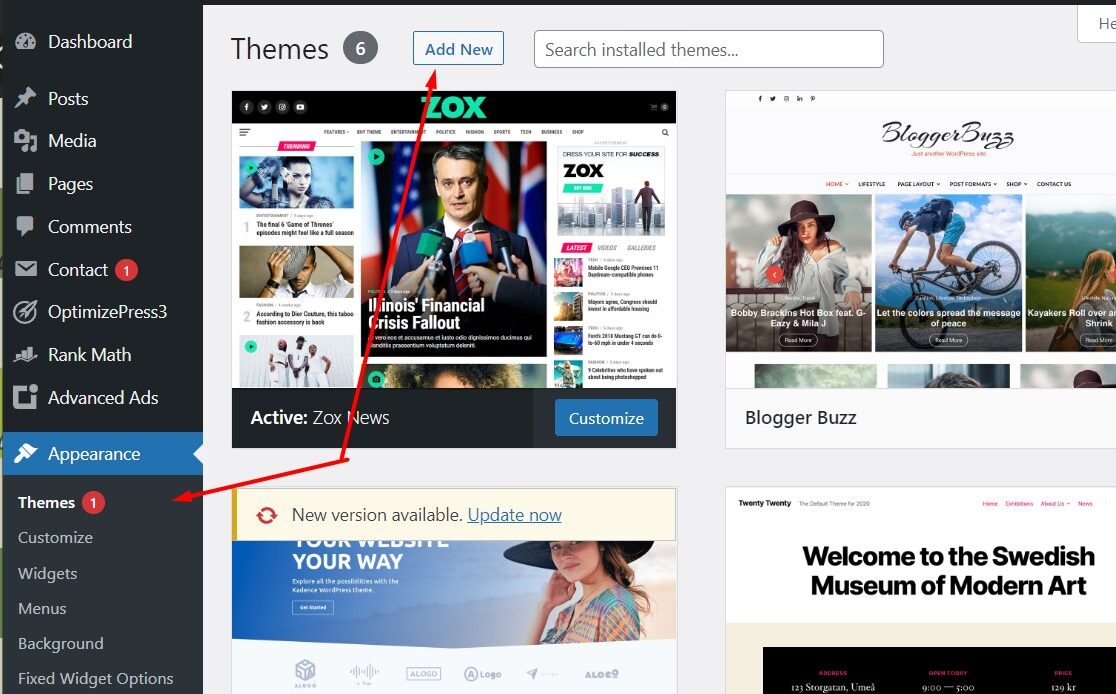 5. Install plugins
Plugins are pieces of software that add functionality to WordPress. There are plugins for just about everything, from social media integration to security. Some popular plugins include Jetpack, Yoast SEO, and WPForms. It's important to note that less is more when it comes to plugins, so be sure to only install the ones you really need.
6. Write and publish posts
Once you have WordPress installed and a theme set up, the next step is to start writing and publishing posts. Posts are the pieces of content that make up your blog. To write a post, simply click on the "Add New" link in the left sidebar of the WordPress admin area.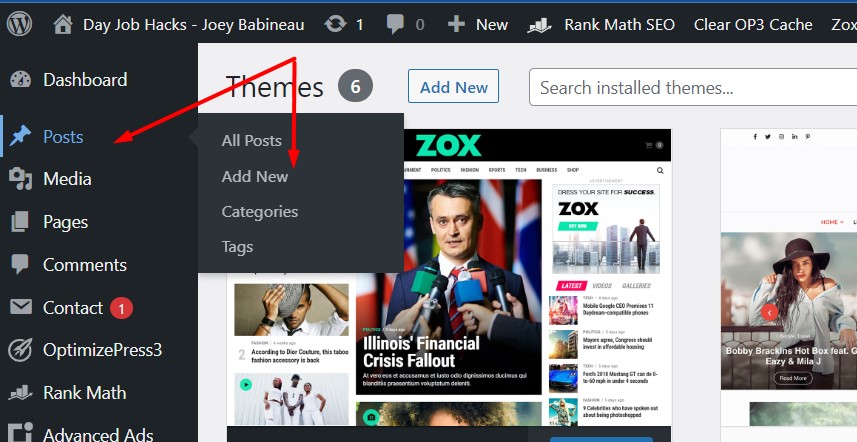 You might be wondering what to write about and really there are only two types of posts you should be writing about. Transactional posts and How to Posts.
An example of a Transactional post is one that describes a particular service or a list of the "best" services. When people search for this stuff they are in the buying phase and are ready to do a transaction. Here is an example: 11+ Best Competitive Intelligence Tools [Best Software Picks].
How-to posts are useful posts about your niche. You need these types of posts so you can engage your audience. The post you are reading now is a how-to post. "How to Start Affiliate Marketing for Beginners."
There is a really cool tool that can write blog posts for you!
Check this out > Jasper Ai Review
4 Ways to Monetize Your Blog for Maximum Profit
Advertising:
One way to monetize a blog is by displaying ads. This can be done through a third-party ad network such as Google AdSense, where ads are automatically targeted to your audience based on the content of your blog. However, many bloggers prefer to use direct-sold advertising instead, which allows them to have more control over the ad placements and types of ads that are shown. Once you get a lot of traffic you will want to explore this option.
Affiliate marketing:
The best option for beginners is monetizing a blog with affiliate marketing. This is where you promote products or services on your blog and earn a commission on any sales that are generated. This can be a great way to monetize a blog if you have a large audience and can find relevant products or services to promote.
Product sales:
If you have your own products or services, then selling these through your blog can be a great way to monetize. This could involve selling digital products such as ebooks or online courses, or you could even sell physical products that you create yourself.
Sponsored posts:
Finally, many bloggers choose to monetize their blogs by accepting paid post opportunities from brands or businesses. These are typically posts that promote a particular product or service, and the blogger is typically compensated for featuring the brand on their blog.
---
How to Start Affiliate Marketing Step 4 – Get Traffic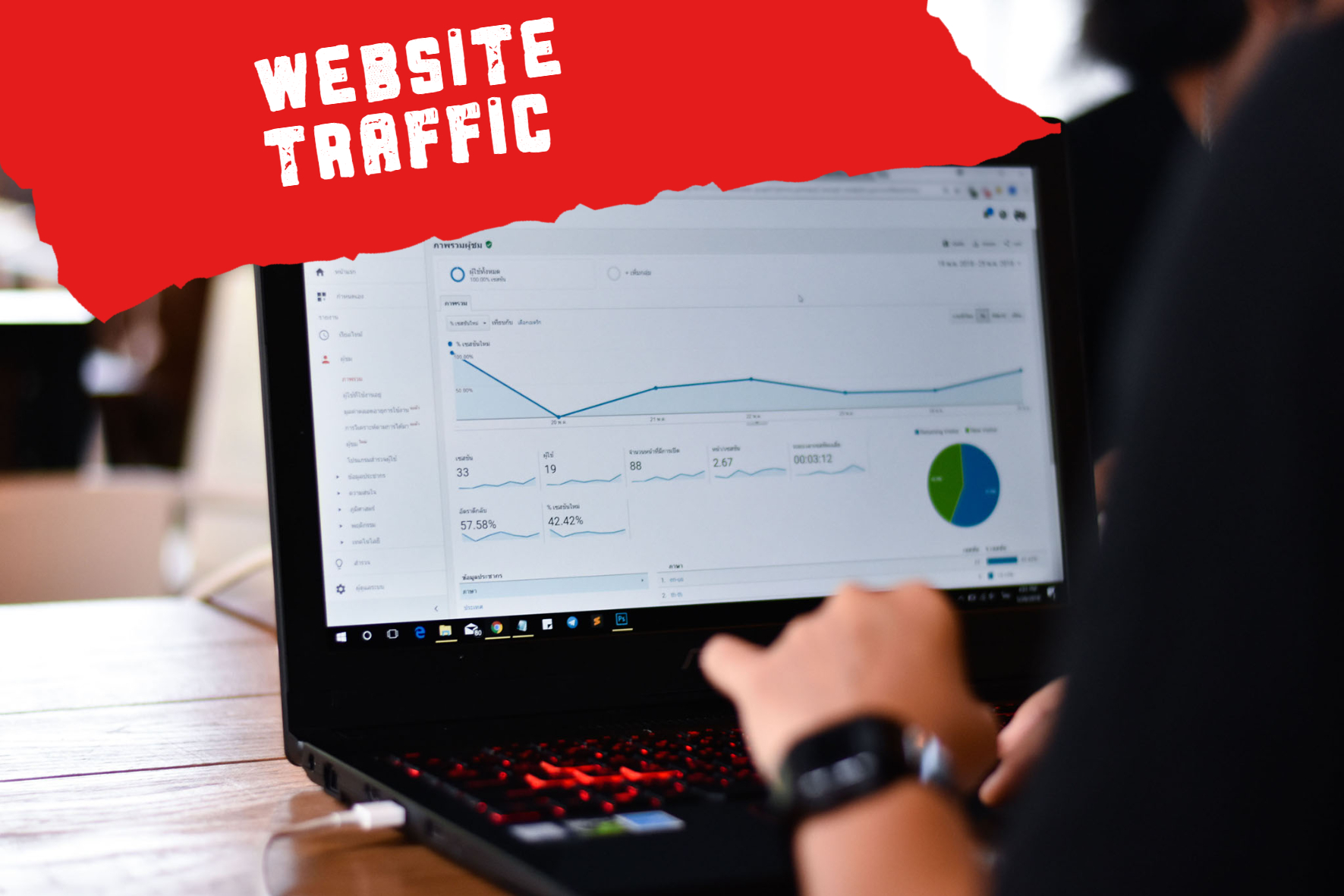 Free Traffic Sources for Affiliate Marketers
If you're looking for ways to get more website traffic without spending a lot of money, you're in luck. There are several effective methods for getting free website traffic that can help increase your visibility and draw in more visitors.
1. Optimize your site for search engines. One of the best ways to get more traffic to your website is to optimize your site for search engines. To do this, make sure you include keywords in your title tags, meta descriptions, and content that are relevant to your target audience. It's also important to have quality links to your site from other trusted sites and directories.
2. Publish useful blog posts. One effective way to get more website traffic is to write blog posts or articles that are relevant and useful to your audience.
Here is a great checklist video for optimizing your blog posts to rank.
3. Use social media marketing. Another great way to gain more website traffic is to use social media marketing. Post links to your website or blog posts on popular social networking sites such as Facebook, Twitter, and LinkedIn. Include a call-to-action in your posts so that your followers can click through to your site.
4. Create videos and post them on video-sharing sites. Videos are another great way to increase website traffic. Create helpful or informative videos about topics related to your business or website and post them on popular video-sharing sites such as YouTube and Vimeo. Youtube will also pay you!
5. Use online classifieds and listing sites. Listing your site in online directories and listing sites is a great way to get more exposure for your site. When you list your site, be sure to include a link back to your site so that visitors can find you easily.
Paid Traffic Sources for Affiliate Marketers
At this point, you should have a good idea of how to start affiliate marketing for beginners. You should already have access to affiliate offers from multiple affiliate programs. If you have a website and some content that is linking to your affiliate products and you want to fast track your progress then now it's time to start testing some paid traffic sources. I recommend having $500 in the advertising budget to conduct a proper affiliate campaign test on the traffic source.
Website Tracking for Beginners
Website tracking is the process of monitoring and analyzing a website's traffic. This can be done for a variety of reasons, such as understanding where your visitors are coming from, what content they're interested in, and how they interact with your site.
There are a number of different affiliate marketing tools that you can use to track your website's traffic. Some of these tools are free, such as Google Analytics, while others require a paid subscription, such as CPV Lab Pro or Kissmetrics.
The main benefit of website tracking is that it allows you to optimize your site and content based on the data that you collect. For example, if you notice that a particular blog post isn't getting much traffic, you can adjust your marketing strategy to promote it more.
Or, if you see that visitors are leaving your site after just a few seconds, you can work on improving your content or design to keep them engaged.
Website tracking is an important part of running a successful website. By understanding how people interact with your site, you can take action to improve their experience and ultimately get more visitors, leads, and conversions.
---
Best Paid Traffic Sources for Beginners
Microsoft Search Ads is an advertising platform that allows businesses to promote their products and services on Microsoft's search engine, Bing.
Businesses can create ad campaigns targeting specific keywords and locations and then pay for each click on their ads. Microsoft Search Ads can be a powerful way to reach new customers, and it can be particularly effective for promoting products and services that are well-suited to search engine marketing. However, like any form of advertising, it's important to create effective ad campaigns and track results carefully in order to get the most out of your Microsoft Search Ads spend.
Google Adwords & Display Network
This is another great place to start for beginners that have not bought paid traffic in the past. They also have ad credits available to new accounts. (up to $600 free)
The daily budget can be very low which gives you more control over the outcome of your campaigns.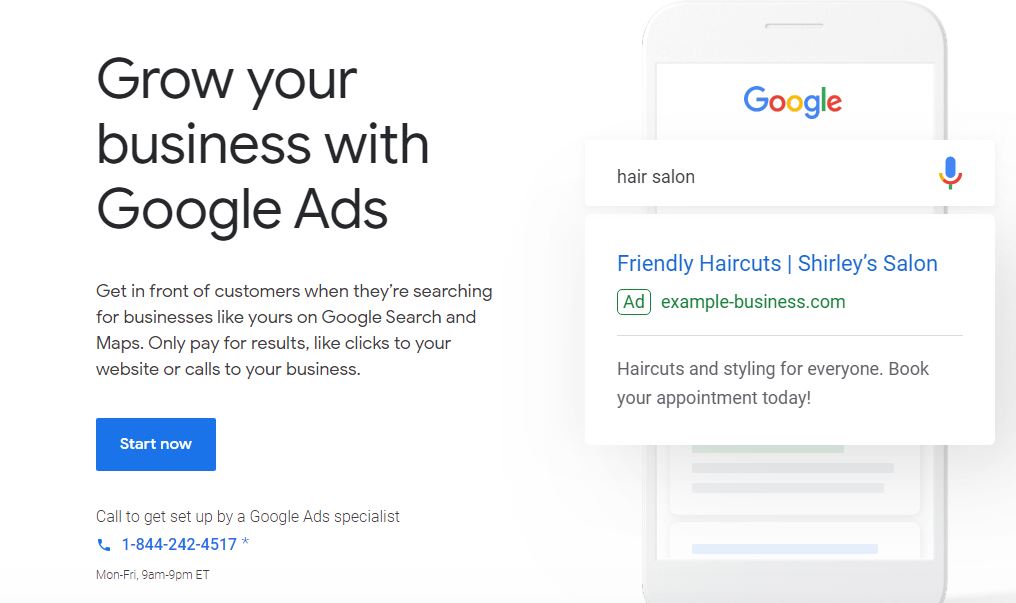 ---
Facebook Ads
Not exactly the best place for beginners as the cost of entry is very high considering all of the recent changes to iOS and privacy. Facebook does still have advanced interest targeting that's superior to all other traffic networks.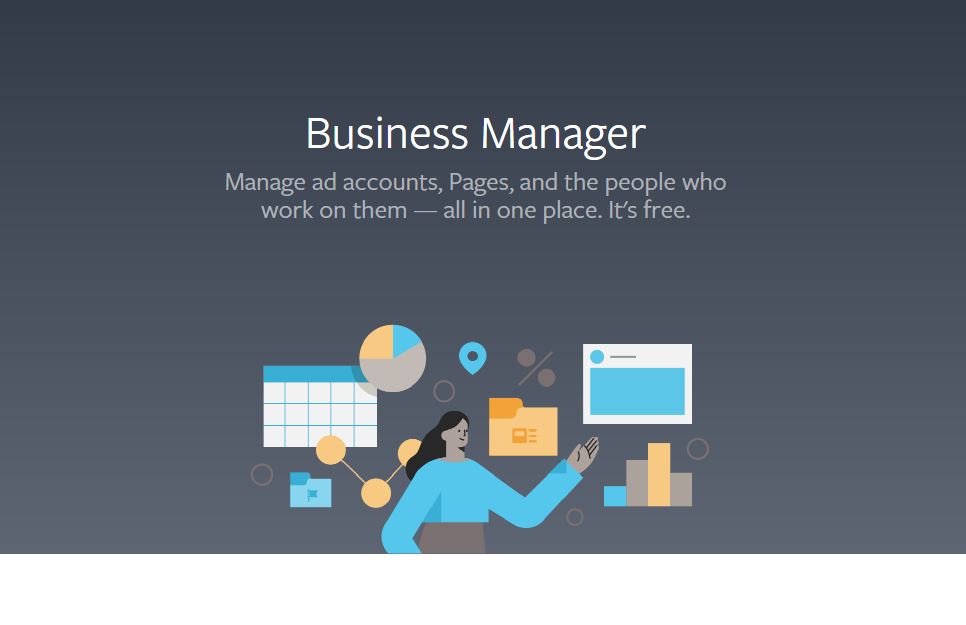 ---
Native Ads
Native ads are suggested for those who have more experience with paid traffic. It can be difficult to manage campaigns on native networks compared to Google or Facebook. Some Native ad networks like MGID offer free ad credits to get started. You can get up to $1250 by clicking the image below.
FAQ – Frequently Asked Questions
How do I start affiliate marketing as a beginner?
The key here is to just take action and follow all of the steps on this post. The first step to starting affiliate marketing is to choose a niche. Once you have chosen a niche, you can build a website or blog around that topic. After your site is up and running, you can begin promoting products as an affiliate.
Can you start affiliate marketing with no money?
Yes, you can start affiliate marketing with no money. However, it will be difficult to make any significant income without investing some money into your business. There are a few things you can do to get started without spending any money, but you will likely need to invest some money down the road to see any real results. I would recommend you buy at least the bare minimum which is a domain and web hosting.
How much money do you need to get started in affiliate marketing?
There are certain financial investments you may want to consider making in order to help grow your affiliate marketing business. These investments can range from buying a domain name and web hosting to investing in paid advertising or course materials.
As a bare minimum you need:
Hosting – $3 a month
Domain Name – $12 a year.
You can get both of these at the same place: Bluehost or Hostgator
Final Thoughts
As you can see, affiliate marketing can be a great way to make money online. However, it can be difficult to get started without any prior experience or knowledge. By following the steps outlined in this article on how to start affiliate marketing for beginners, you can learn the basics of affiliate marketing and start making money in no time.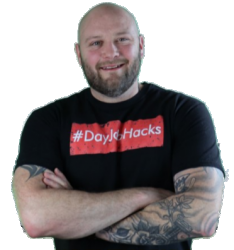 Latest posts by Joey Babineau
(see all)