Native ads have taken the marketing world by storm over the past 5 years and have easily become one of the biggest channels for affiliates and advertisers.
We have seen the rise of many different Native ad platforms including Revcontent, MGID, Taboola, Content.ad and finally Outbrain. With various platforms to choose from, it's important to understand where Outbrain stands within the native ads world.
To understand the difference between the native ads network today, it's important to understand what Native ads actually are.
Native ads are a particular form of advertising that typically hides it's ads as content articles. The idea is to present visitors with an advertisement that is indistinguishable from other content articles featured on the website.
This allows advertisers to deliver their ad to users without them subconsciously knowing it's an actual advertisement until they click and start reading the content. This gives an opportunity to deliver a sales pitch and hook users into a potential sale before they realize it's an advertisement.
The goal here isn't to trick or hoodwink visitors but to allow them to engage prior to dismissing the contact as an advertisement before they actually click and read the content of your landing page or affiliate offer.
---
Why Quality Matters
Since native ads typically disguise themselves as blog articles and content, many affiliates will take advantage of this and promote products with some rather "creative" methods.
In some cases, they use down right lies. This causes users to be less likely to engage with native ads in the future and also causes complaints from users to the website owners.
Website owners otherwise known as publishers, place native ad widgets on their websites in order to deliver native ads from a particular network and earn some ad revenue. This is the same scenario as those who place Google Adsense on their page.
The problem for people who buy native ads vs buying google display ads is that it is easier for publishers to defraud native ads networks than it is to defraud Google.
Many publishers are not fraudulent however, and if the ads that are displayed by these native ad widgets are misleading or attempt to defraud their own visitors, they are likely to drop that native ad network and move to something better. The last thing they want is to discourage visitors from browsing their website because of dishonest ads.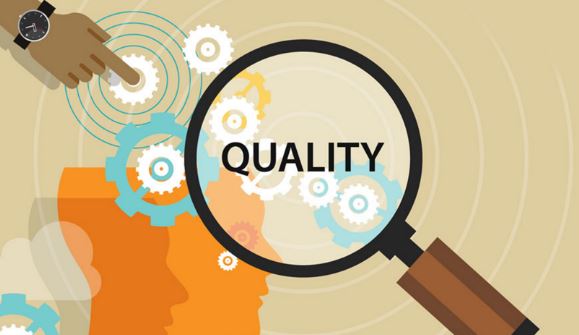 Native networks have different guidelines or policies regarding what is acceptable advertising and what is considered misleading or dishonest. One of the networks who focuses on quality as a top priority is Outbrain.
Networks such as Content.ad, Revcontent and MGID are much more lenient in their advertising policies which sometimes causes big named websites to avoid using them as a native partner.
High profile sites such as CNN, MSN and BBC thrive on quality advertising as their reputation is paramount in their success. For this reason, large websites (or publishers) work with places like Outbrain instead of lower tiered native advertising networks such as content.ad and MGID.
We as media buyers need to be very concerned with the quality of publishers when buying native ads.
There are many publishers out there that try to manipulate the native ad networks by creating sites with junk content and flooding those sites with fake visitors also known as "Bot clicks".
These automated bot visitors will click the ads placed by affiliates on the native ad networks. Since these are not real users, they will never convert into sales on the affiliate side. Affiliates still have to pay for these clicks regardless of their authenticity. Sometimes the bots are sophisticated enough to even convert on lead gen offers!
All native networks have to battle against fake visitors and bot clicks from rogue publishers.
The good news is that networks such as Outbrain have very strict guidelines for both publishers and affiliates. This helps the quality of the traffic and ads found on their native networks.
For this reason, I like to work with native ads networks like Outbrain. In this article, I will show you how to get approved on Outbrain.
---
Understanding The Rules of Outbrain
Like discussed earlier in this article, Outbrain takes compliance and quality very seriously. Because of this, their traffic as been deemed some of the highest quality out there in terms of native networks.
I have reached out to my Outbrain account manager and was provided with the guidelines listed below. Following these guidelines will save you a alot of time.
Failing to do so will cause many back and forth communications and cause you to edit your campaign in order to meet their criteria. Do this right the first time and you will have very few problems when trying to get approval.
---
Outbrain Tip #1 – Landing Page Compliance
All headers need to state "advertorial" or "advertisement." Technically there is no min font size, but it needs to be large enough to be legible.
Privacy policy, terms and conditions, and Contact us links need to be on every lander. Usually, advertisers put them in the footers. They need to really link to these pages.
Contact needs to be a phone number, email address, or snail mail address. Not just a form fill out. For financial offers, contact info always needs to include a snail mail address.
No Countdown clocks
No before and after pics
No promises to be able to diagnose or cure
No gross images
No too good to be true statements or promises
Video sales landers are usually ok, if in addition to complying with everything else on this list, they also have a button or a link to click through to the product or sales page available for the consumer at all times.
Meaning, a 40 min video where the only option for clicking through to buy the product is to let the video run for 30 min waiting for the "buy now" button to appear, may not get approved. VSLs also need to show how long the total video is, and have pause and mute functions avail
No Cloaking or redirects (though tracking is usually ok)
All comments need to click through to real social pages where those real people really said those comments
Do not use the Voluum (or other tracking platforms) feature that lets you create one link, and then have that link rotate different landers / versions of your lander
Using a generic gmail address + a brand new domain name can get you flagged. Ideally you either can use a corporate email (as an example @infinitymarketing.com and not @gmail.com) or use seasoned URLs.
"In a worst case scenario, let me know ahead of time that the URL you are using is new, so I can stay ahead of this issue"
---
Outbrain Tip #2 – Navigation & Functionality Compliance:

All navigation bars need to actually be hot links to where they say they are going. Unless you truly want people clicking though to anywhere other than your product page, the simplest solution to being Outbrain compliant is to remove all Nav bars.
Same with the social links–do you really want them clicking through to twitter? if you do, great, leave the social in and really link them to those social platforms. But if you set up nav and social links to just click though to your product page anyway, then your best option for being Outbrain compliant is to remove the nav bars and remove the social links.
Same with the "site logo." Meaning, if your lander is purporting to be on a site called "Daily Health Tips," and there is a Daily Health Tips logo in the upper left, if you make it a hot link, then it actually needs to take the reader to Dailyhealthtips.com. If you do not want them going there (most likely because that site doesn't actually exist) simply do not make the logo a link.
And, same with anything in the right rail that doesn't clearly state that it goes to your product page. Meaning, you can have trending story links, or "recommended for you" links, as long as they actually link away from your site and to the the things that they actually are. But if they don't link to anything, or they also redirect to your product page, then the solution to be compliant is to remove them.
Logos for NBC, MSN, ect. If you do not have articles on those sites + do not want people to click through to them, then the logos need to be removed too.
Form fill out fields. If the lander is claiming that a customer can leave a comment, ask a question, or fill out a lead form, then those fields need to be type able.
---
Outbrain Tip #3 – Headline and Image Compliance: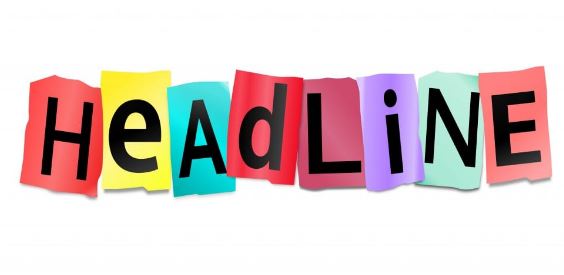 No gross images
No close ups of individual body parts (like an elbow or an eye)
Nothing obviously sexy / scantily clad
No promises to be able to diagnose or cure (Certain words get flagged like "fix")
No scare tactics ("You doctor says you will die if you do / do not"…" 5 death foods")
No too good to be true statements or promises
Nothing deemed too sensational (Certain words get flagged. "stun" & "shock" for example.)
No pics of people holding cash, gov't checks, or social security cards
No pics of marijuana plants
No pics of people smoking or otherwise using drugs
No photoshopped images
No iterations of cable companies / big pharma / doctors / casinos whoever are shocked / scared / baffled / angry / don't want you to do this
An image can get flagged for not being relevant to the offer. As an example, if you are selling a product(s), but the image is of something that can not be purchased from the lander you are using
---
Outbrain Tip #3 – Health/Nutra Disclaimer Compliance:
you need these disclaimers:
This product is not intended to diagnose, treat, cure, or prevent any disease.
Results may vary / results may not be typical / reviews or testimonials may be fictionalized.
"Results may vary / may not be typical" should be placed next to any before/after photos on the landing page.
This information does not constitute medical advice and it should not be relied upon as such. Consult with your doctor before modifying your regular medical regime.
---
Outbrain Tip #4 – Offers & Campaigns That Will NEVER Be Approved:

Erectile dysfunction (And even products that are for blood flow or circulation will get flagged if the lander or VSL even mentions virility or erections)
Bitcoin investing or trading. Basically no crypto right now.
HGH, ephedrine, steroids
Weight loss / fat burning pills, shakes, and other ingestibles
Real money gambling
"Brain Pills."
High risk investments & get rich quick schemes. (Binary options is included here.)
---
Outbrain Tip #5 – Offers & Campaigns That Run Extremely Well On Outbrain
Block street, Banyan Hill, or other financial subscription education
Social slots like huuuuuuge casino
consumer goods like drones, coolAir, a tracker or the baKblade (no "tactical" pens or flashlights tho)
Refinance or mortgage lead gen (Harp or other)
Hair / hair loss, CBD, skin, probiotics, wrinkle remover, fungus treatment or other wellness products
Checkpeople / instant checkmate
Free trials / $1 trials that then turn into a monthly re-bill (as long as that info is easy to find and read)
Insurance lead gen
Search Arbitrage pages
Gundry MD
---
Conclusion
These guidelines may seem extreme but are very important if you wish to be approved and successful on the Outbrain native network. Most affiliates will not bother trying to seek approval and will typically focus on other native ads networks.
The quality of Outbrain traffic is high quality and will convert at a much higher rate than that of other networks. This is why it is worth spending the time to make your campaigns compliant and taking part in the best native ads network available today.
---
Did You Enjoy This Article?
If you enjoyed this article, I highly recommend checking out the following:
The 5 Best Traffic Sources for Performance Marketers
How To Setup a Revcontent Campaign in 6 Easy Steps
How to Make $100 a Day With Bing Ads & CPA Affiliate Offers (Whitehat)
Top 10 Affiliate Marketing Companies Or Affiliate Marketing Programs That You Can Trust
Voluum Tracker Review – Waste of Money – 3 Voluum Alternatives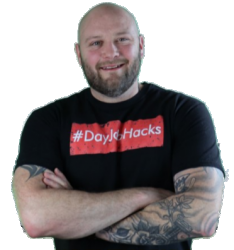 Latest posts by Joey Babineau
(see all)