Many people who start out with online affiliate marketing have the goal to hit the elusive $100 a day! That's $100 a day in PURE profit. This happened to be my goal for many years when I began my journey and it finally happened after many trials and errors.
How Did I Make $100 a Day You Ask?
Well I actually used Bing Ads, and it was a lot more than $100 a day once I was able to scale it and optimize it. I absolutely love this traffic source for its simplicity in testing new stuff fast. You generally won't lose a lot of money (compared to the GIANTS Like Google, Native or Facebook).
With the right offers and some patience pretty much anyone with a little desire to try new things can make money using Bing Ads.
The only thing with Bing is that it can be difficult to scale past the $500 – $1000 a day profit mark. (At least in my experience). But this doesn't mean you can't build a winner on Bing and move it to the other traffic sources later.
I recently did a video on Youtube showing inside one of my Bing Ads accounts. I also show the campaigns that earned me my first $100 a day! It was in the sports niche. In this video I also started a new campaign for Black Friday and the holiday season. Hope you enjoy this part 1 of the new Powerhouse Affiliate Case Study.
By the way of you want to subscribe to this Day job Hacks channel please click here!
To get access to the remaining parts of this case study and all the other case studies just join Powerhouse Premium – in our latest promotion we offer a ridiculously low cost to join!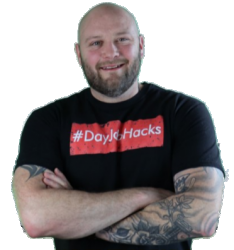 Latest posts by Joey Babineau
(see all)