Without traffic our online businesses will fail. The old notion "if you build it they will come" only applies to baseball fields and not online websites. 🙂
If I had a nickle for every website I built, where I spent days and weeks creating it, for only 0 visitors to arrive, well I would have about $3.75.
It is clear that if you want traffic online you need to create content for months, or you need to buy visitors.
In the following video I have highlighted 5 traffic sources for performance marketers that I believe truly are the best at least in my experience. I have been buying online traffic since 2002 while at the same time building online properties with content.
I say this a lot – you will make more money with fast if you use paid traffic.
Of course the downside for Performance Marketers who constantly are buying ads is that these campaigns often die out over time, and they require a large budget. I like to think of my marketing portfolio similar to an investment portfolio. A well balanced marketing portfolio contains diversity in terms of traffic sources and should be balanced with paid and organic projects.
Check out the Video & Please Subscribe to the Channel – Click Here to Subscribe
Do you have a favorite traffic source? Comment below…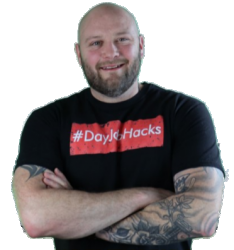 Latest posts by Joey Babineau
(see all)