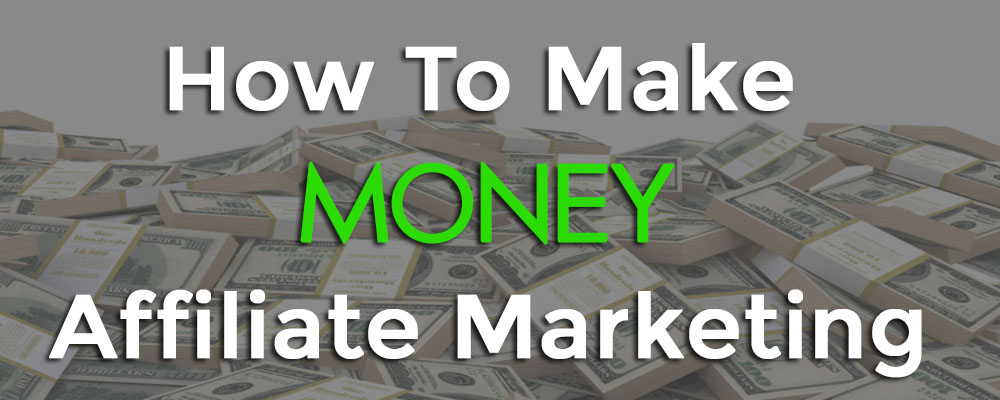 There is so much confusion on how to make money with affiliate marketing. Most aspiring 'affiliates' never really make anything and it's no wonder with the amount of fake information floating around the internet. The internet is rampant with Guru's who just take your money and leave you high and dry with confusing and outdated course material. I'm going to set the record straight and show you 3 major tips on how to make money with affiliate marketing.
---
Crucial Tip #1 – Be Patient While Learning How To Make Money With Affiliate Marketing
Let's talk about the number one reason most affiliates never amount to anything. The world has set this distorted view of what affiliate marketing actually looks like from the inside. Everyone thinks it's a massive shortcut to fast money and to the 'good life'. The truth is if you like shortcuts, you might as well not bother with affiliate marketing. Affiliate marketing takes countless hours of learning and testing in order to achieve success.
---
Do I believe in getting rich quick? Yes, I do… Just not in the way you think. After 6 months of testing and optimizing a campaign, you may finally start making some serious money. In fact, on my first BIG campaign over 7 years ago, I made $40,000 profit in one month. I also worked for 7 months leading up to that point making virtually nothing and wanted to quit everyday. Hindsight is 20/20 and when you're in the trenches, you have NO IDEA if this will ever work. Thankfully it did work for me, and I didn't quit.
This isn't the exact situation for everyone but a common theme among affiliates is the 'feast or famine' scenario. You make nothing for months (famine) and then you finally have major success with a campaign (feast). This is a typical path for a new affiliates until they find other means to fill the famines and create a consistent income.
There are ways to become a successful affiliate marketer without the unnecessary headache and stress of the 'feast vs famine' situation. Follow these tips and not only will you learn how to make money with affiliate marketing but you will benefit from a long term consistent income from the very beginning.
---
Crucial Tip #2 – Build A Niche Authority Website
This is by far the very most crucial step to having a SOLID foundation as an affiliate marketer. I would estimate 90%+ of affiliate marketers fail to do this when they first begin their journey. I would estimate 90% of successful affiliates have GONE BACK and created an niche authority website in their career, wishing they had done it with they first learned how to make money with affiliate marketing.
These websites are extremely profitable if done correctly. So, what's the catch? It takes many hours of hard work and months before being recognized and ranked by search engines before you will ever see a single dollar. If you started your niche authority website today as a beginner, you'd probably see your first real commission in 6 months to a year.
---
How Do These Sites Work?
Niche authority sites focus on a specific topic or niche and provide quality content relevant to its audience. You're basically writing a blog. There are billions of keywords searched each month on Google. That's an insane amount of potential clicks to your website. The goal is to focus on specific keywords that have a high search volume yet low competition. Using search engine optimization techniques, you can get ranked in google search results and take advantage of that free traffic each month. This is the most basic strategy when learning how to make money with affiliate marketing.
---
What Niche Should I Choose?
The ideal thing is to choose something in which you're knowledgeable. The best niche authority sites are those that are written by someone that is knowledgeable and passionate about the niche or topic. Everyone is good at something, right? What is something you are good at doing? What is something you really like talking about? Is it cars? cooking? fishing? crafts? woodworking? It is really as simple as that.
Example: Niche Authority Site Topic – Cars
I did a quick keyword search with Google's Keyword Planner tool. The term that I searched was 'car problems'. As you can see below we have a list of related keywords and their avg. monthly searches. We also see the competition for each keyword. When the competition is high, it's likely because there is the potential for a direct sale on that keyword. The example below would be for the keyword 'ignition switch'. There are likely car dealerships and part centers targeting that keyword in hopes of a direct online sale. These people know how to make money with affiliate marketing using paid ads. We will focus on those another time.
If you are knowledgeable about cars, this should be a fairly easy niche for you. Each of these low competition keywords can be a blog post on your niche authority site. Be creative when searching for keywords. There many high volume and low competition keywords in almost every niche. This is 100% free traffic to your site and over time it will add up.
Crucial Tip #3 – Monetize Your Website
---
How Does It Make Money?
Getting free traffic from keywords to your niche authority site doesn't automatically make you money. However, it does make you money when you combine your website with Google AdSense and affiliate offers your audience would use.
Google AdSense is a platform that pays you for placing their ads on your website.
The ads are dynamic and change depending on which users is viewing them. The ad content is determined by your search and browsing habits. Have you ever felt like the internet is following you? Have you ever seen ads for things you searched a few minutes prior? This is Google AdSense in action!
---
How Much Does Google AdSense Pay?
Google Adsense is very dynamic on its payment model. The amount you're paid per user is completely dependent on the quality of that user and their online habits. It's also determined by what the user does after the click. Here is an example of what's possible on a well established niche authority site.
As you can see above, its close to $10,000 each month in Google AdSense revenue. This is passive income from work that was done months prior. It will continue to make money until someone outranks me on the keywords I'm ranking for or the volume drops on the keywords. To keep things steady and ever growing, it's important to continue to publish new content everyday. My sites also collect email addresses just like this site you are on does. By having an email list I can continue to deliver new content to my audiences.
---
I made everything above sound extremely easy. It's certainly not easy but it's not that hard either. There are many things you are going to need to learn along the way to even build a proper niche authority website. You will need to know things:
How to get a domain name and hosting
How to install WordPress
How to do proper keyword research
Which SEO techniques will get me ranked
And plenty more…
One way to learn this information is to use Google and spend hours figuring it out. Another method is to join a proper training community that will give you the inside tips and methods you need to do this properly.
I recently did a short video series on how to set up a website fast.
Also check out the free training course at Powerhouse Affiliate.
Powerhouse Affiliate as an extensive training library that will build you from the ground up and get you on the fast track for affiliate marketing success. You can also track your progress as you learn!
---
Take the time to follow these tips and you will make money with affiliate marketing. There might be many people telling you there are faster methods to make money online and they might be right. However, without the right foundation, you will end up like most affiliates who are constantly chasing the next campaign!
Take advantage of some of our other resources on how to make money with affiliate marketing.
6 Must Have Tools to Build a Profitable Niche Authority Site
Top 8 Free Affiliate Marketing Programs For Beginners & Easy Methods To Promote Them
---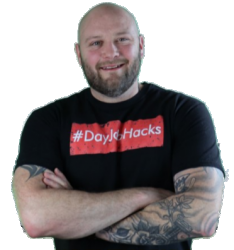 Latest posts by Joey Babineau
(see all)