Today let's talk about affiliate marketing niche websites with 7 critical elements.
The purpose of building yourself an Affiliate Marketing Niche Website is to direct all of your traffic into one place inside of a particular niche so that you can focus your marketing efforts and earn money from commissions generated through your actual website.
As you build your affiliate marketing niche website over time and add more content it becomes an authority inside your particular niche of choice. This is why a lot of training programs online around affiliate marketing recommend you build a niche website so that you can get organic traffic for the long term as well as build yourself a brand and a following online through your own niche website.
This is also called an authority website or a branded authority website. Let's talk specifically about the seven things every affiliate marketing niche website must have in order to succeed.
#1 Time
The first thing you will need is time, you must consider how much time you want to put into this in order to get things done. You're not gonna get rich overnight by building an affiliate marketing niche website. It's going to take time as you build it, then you have to get traffic to it.
In order to make money from it, you need to monetize it with affiliate marketing products as well as perhaps your own email capture list and ads like AdSense. Make sure before you start building your affiliate marketing business you consider how much time you have and realize it's going to take you several months to build a following online for your own website.
#2 Choose a Topic of Interest for Your Affiliate Marketing Niche Website.
As you build this website you must be interested in the content you are putting on there, you will also benefit a lot by knowing about the actual niche you are focusing on. By understanding your niche you'll be able to understand what your target market actually wants to know and you'll have a better understanding of what they need.
Make sure you have an interest in what you are doing. There's a lot of conflicting arguments against this because sometimes you might be interested in something that doesn't make money, but if there's a market for it then you may be able to work with it.
#3 Monetization
You need to make sure that whatever niche you choose for your niche marketing website, there must be affiliate marketing products or services available to make money with. There are many places online to get affiliate products from. You can go sign up to the Amazon affiliate marketing network or you can sign up to Clickbank.
You can sign up to many CPA networks which is what one of our major focuses is inside powerhouse Affiliate, we focus a lot on CPA affiliate offers generating leads. But at the same time, we focus on building a branded authority site once you find a niche that is converting well for you.
There are other ways you can monetize your site including AdSense or other native ads. Most of the time it'll be through affiliate products or a product you own yourself that you've created, such as an information product or even a physical product that you own that you can sell to your visitors. Just make sure there's a way to monetize the visitors to your website.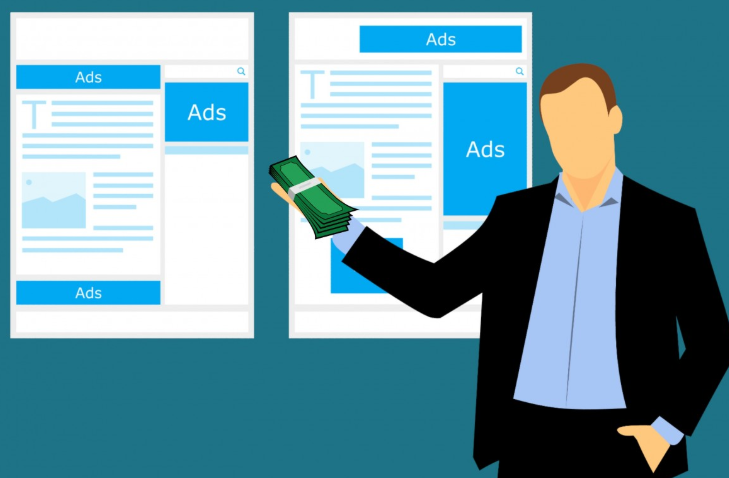 #4 A Great Domain
You need a good "brandable" domain name because this is going to be the name that sticks around for a long time. People are gonna start to remember affiliate marketing niche websites after a while, so just be sure to go with a.com domain name. I know a lot of people will say differently, and it's possible to use other extensions such as .org if you can't find your domain.
If you can get your desired domain in a .com then do that because it is very helpful. You want to have something that's really catchy and easy to remember if possible, you want to have something that's maybe two words, three words max. For search engine optimization it helps to have your main keywords in the domain name if possible.
I've built this site you're on right now as an example of an authority affiliate marketing niche website inside of the make money online niche. The domain I chose was dayjobhacks.com because it's something I thought was easily brandable and that really fit with the people that I'm targeting.
It's important to make sure that your name matches what your niche is about. To find good names for your domain you can go to a domain search tool on the internet. I use https://leandomainsearch.com . You can enter a word related to your niche and they'll give you ideas on domain names that are available. You can also search and buy domains at Namecheap for their ease of use and affordable pricing.
#5 Content!
Content is the most important thing you're going to need to succeed! This doesn't mean you have to generate the content yourself, although that helps. It's a lot cheaper to create your own content for your affiliate marketing niche website depending on how much your time is worth. You can actually get content made through places like Upwork.com where you can hire someone for specific tasks. You could also go to fiverr.com where there are people that will actually make videos for you or blog posts and even podcasts.
You really want to spread your content around the internet so that you utilize all of your content in different formats. If you're making videos on YouTube then have somebody convert it to a blog post so that you can use that as well. The same content on YouTube can go on your blog once you have it converted into a podcast. What you're really doing is leveraging your content in two or more different formats and this will get more information out there and eventually people will find it faster.
#6 Capture Audience Data
Every affiliate marketing niche website needs a way to capture your audience. What I mean by that is you want to capture their email so you can build yourself a long-term email list and generate more traffic over time by sending your subscribers more information. As you continue to build more content you mail it to your email list, as well as information about the products and services that you are promoting.
This is how you will earn money for the long term, and you can even do this through what is called an autoresponder. The one I would recommend is Aweber as that is what I use on all of my websites. In fact, you can see it being used right now on day ob hacks. It is very important that you create something on your website that is interesting to give to your audience for free. Make sure it is extremely high in perceived value so that they will trust you and will remain on your list. This will allow you to give them more information in the future and engage with them through your other content.
#7 Traffic
You need traffic in order to make money, that's just the way it goes. You need people to come to your website in order to make any type of profit. Inside Powerhouse Affiliate, we have premium training on paid traffic as well as how to build organic free traffic. If you're interested in learning more you'll want to head there and start with the training.
Recently we talked a lot about buying Facebook Ads, native ads, search ads, banner ads and other pay-per-click types of advertising. Traffic is the lifeblood of your affiliate marketing niche website. You need people coming to your website or else you will not earn any money from your business. In order to get people to your sites for free, you need to build authority. By building content over the years people will start to find your site through places like Google and Youtube.
Your affiliate marketing niche website turns into an actual authority site over time as you become an authority in your niche. This is only done by providing great content with the strategy of becoming a long-term niche authority site. Eventually, you'll begin to get free traffic from places like YouTube, Google, Bing and other search engines. Over time as you're building your content you need to make sure it is optimized for search engines as well as being optimized for YouTube, Facebook and all that fun stuff.
Final Thoughts
This is the strategy behind building an affiliate marketing niche website. Without these seven things, you will not make nearly as much money from your website as you could be.
The best way to stay up to date with affiliate marketing strategies is to find real people who know what they are talking about and can be there to support you as you make your way through this exciting (and profitable!) experience.
Powerhouse Affiliate offers a complete training course for free, with additional advanced training for those who want to invest in their futures. It's an amazing community of like-minded online marketers with a proven track record.
Check us out at PowerhouseAffiliate.com and see what we have to offer!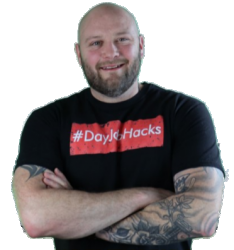 Latest posts by Joey Babineau
(see all)