Creating a successful YouTube channel isn't something you can do overnight. It usually takes time and consistency to attract your first viewers and start ranking higher, which then allows you to attract even more viewers.
Within 1 year of running my own Youtube Channel I was able to replace the income from a corporate job I spent 12 Years at! I'll share the video explaining that income below.
However, there are some hacks that you can use to make things smoother and faster and put the odds in your favor.
Most of them are pretty simple. Some can even be done in a few clicks. Yet, you'd be surprised by the number of YouTubers that forget about those things and waste a huge chance to make their lives easier.
In this article, we'll be covering 11 growth hacks to create the fastest-growing YouTube channel. We'll cover strategies to attract new viewers, best practices to rank higher on YouTube, ways to get your audience more engaged, and more.
By applying what you learn here, you could become the owner of one of the fastest growing YouTube channels soon.
Let's get started.
Spoiler alert: the most powerful ones are #10 and 11 as they can help with all the others. You can skip to them if you want, but we recommend that you stick with us for a while as the others include strategies you can start using right away.
11 Growth Hacks to Create the Fastest Growing YouTube Channel
Growth Hack #1: Optimize Titles and Descriptions with Keywords
To rank higher on YouTube, optimizing your videos with specific keywords is just as important as it is on search engines like Google. If you want to create one of the fastest growing YouTube channels, you must use words and terms that match what people are typing in the inputs.
And how do you find them? Luckily, there are tools that can help you with that as we'll see on Growth Hack #11.
But here's a note:
If you're just getting started on YouTube, it's not a good idea to go after the highest-searched keywords. That's because those keywords are likely the most competitive. And unless you're at the same level they're at, you won't be able to beat them on YouTube ranking anytime soon.
What you should do instead is find which keywords offer the best combination between high search intent and a low number of videos that display them. Ideally, you want keywords that get a decent search intent from your audience but that aren't present in many videos, which means less competition to rank higher.
While that forces you to narrow down your audience, that'll allow you to become strong with that audience. And once that happens, your channel will start gaining traction and you'll become capable of competing for more valuable keywords.
Growth Hack #2: Stimulate Engagement from Your Audience
One of the things you might notice when watching videos from the fastest-growing YouTube channels is that they're always trying to get you to engage in some form. That usually includes sharing, subscribing, liking, and commenting.
The benefits of getting people to share your videos and subscribe to your channel are obvious. More shares get your videos in front of more eyeballs, and when people subscribe to your channel, YouTube notifies them whenever you release something new.
But the other two types of engagement we mentioned are just as important, as YouTube's algorithm prioritizes content that triggers more action.
Think about it. If you owned YouTube and wanted people to spend more time on it, wouldn't you prioritize videos that grab more likes and get viewers commenting and interacting with others? Of course, you would.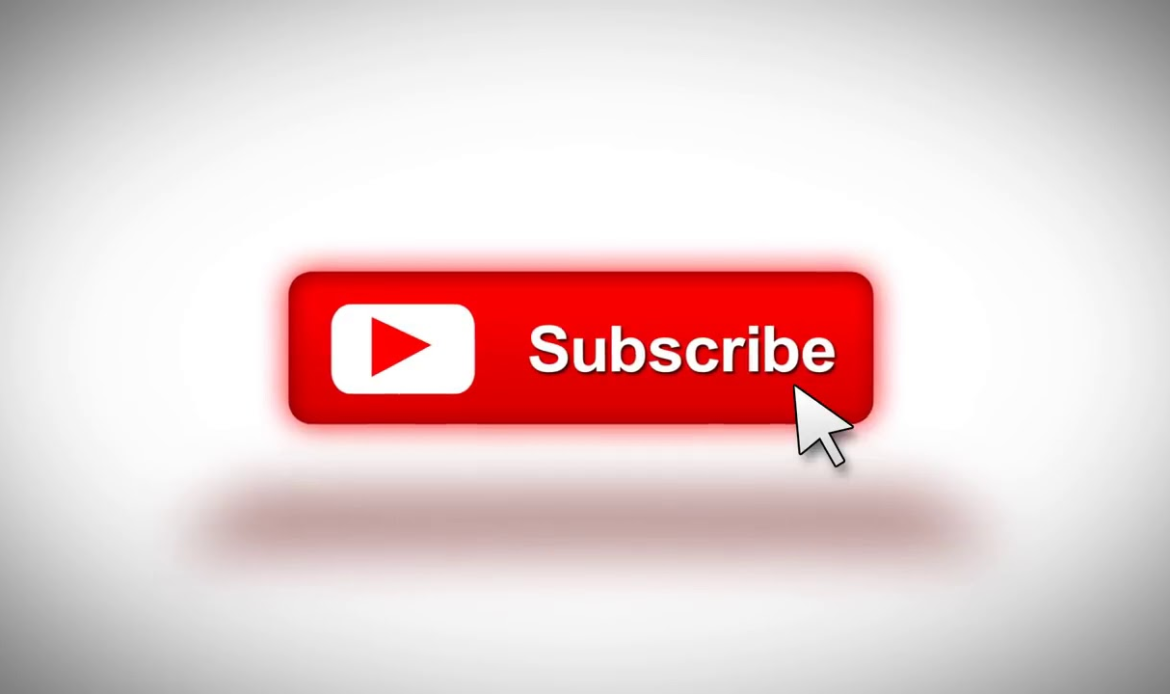 The easiest way to do it is by reminding your viewers to do those things like most channels do. Just be careful to not become too repetitive.
A great way to get people to comment more is to ask them something in your videos and ask them to type their answers in the comments or tell them that commenting will get them a chance of getting featured in your next video.
There's also a bonus tip on how to get your audience to engage more on Growth Hack #7.
Growth Hack #3: Upload Videos Regularly
Uploading videos regularly improves your odds of having one of the fastest growing YouTube channels for three reasons:
Reason #1: you'll rank higher
YouTube rewards channels that are always uploading new content. For this matter, consistency is more important than intensity, which is why bulk uploading is a bad idea. If you upload one new video every week for a year, you'll rank higher than if you did all 56 videos at once.
Reason #2: you'll get more views from previous viewers
Think about how many times you've watched a video and, all of a sudden, other videos from the same channel started showing up in YouTube's recommendations, even if you weren't subscribed to that channel.
When someone watches your videos, YouTube will recommend other videos from you, especially the ones that you've uploaded more recently.
Having more videos means getting past viewers watching more content from you, which means more engagement, which leads us to the third benefit below.
Reason #3: your audience will become more engaged
Without seeing fresh content from you for a while, your audience is less likely to keep following you over time.
On the other hand, by keeping in touch with them and providing them with new stuff frequently, they'll become more engaged and might start trusting you as their main source of information on the topics you cover in your channel.
One way you could go about this is by creating a content calendar and uploading videos on a consistent schedule (ie. every Monday and Thursday). By doing this, you'll always have people looking forward to your new videos.
Growth Hack #4: Partner with other channels
Partnering with other channels can be a great way to grow your channel while helping someone else grow theirs at the same time.
Ideally, you should partner with channels that have a similar audience and provide different or, better yet, complementary types of content.
Let's say that your channel is aimed at teaching entrepreneurs how to optimize their marketing strategies. Perhaps there's someone else with the same audience that teaches them how to control their finances.
By partnering, you'll get both audiences learning about each other's channel and, since you're helping them solve different problems, neither of you has to worry about being replaced by the other.
When partnering with someone, you could co-host videos and debate topics that are important to your audience, interview important names from your industry together, and more.
Or, you could simply refer to each other's videos and channels and link them on cards and in descriptions.
This would not only direct more viewers to both but would also help both channels rank higher due to what we call Backlinking Strategy (basically, the more your videos are mentioned by other channels, the higher they'll rank).
This hack is one of the fastest ways to gain more viewers and become one of the fastest growing YouTube channels around.
Growth Hack #5: Use Social Media
Having an engaged audience on social media is one of the most valuable assets a business can have. It allows you to communicate with a large number of people that knows you and appreciates your content for free.
If you don't have one yet, it's time to start building it.
Either way, promoting your videos across your social media profiles not only lets your followers know that you have fresh content on your channel, but also makes it easier for them to share it with their friends and followers, as many people prefer to do that through other platforms rather than YouTube.
Just make sure that you don't push away your followers by posting the same stuff too many times. Some tools can help you post on different platforms at once and keep track of where you've posted so you don't spam your followers, as we'll see forward.
Growth Hack #6: Add High-Resolution Thumbnails
Thumbnails are those images that you see attached to the videos. They are the first thing people notice when it comes to your video, even before the title. It's important to use large headings, cool images, and attractive colors in your thumbnails.
Here's an example:
If you pay attention to the fastest growing YouTube channels, you'll notice that they always have great thumbnails. The good news is that they're easy to create.
First, you choose a free thumbnail maker. Popular choices include FotoJet, Adobe, Canva, and others. Next, you upload an image or a template and add text, clipart, and/or a background. Finally, you download your work into your computer and upload it to YouTube.
Growth Hack #7: Add End Screens
Adding an end screen not only makes you rank higher, but is also an opportunity to invite readers to engage with you on social media, watch other videos from you, or engage in the ways we've discussed on Growth Hack #2.
Like with thumbnails, there are many free tools that can help you create end screens fast. These include Adobe Spark, Canva, Shappa, and more. They usually come with pre-built templates that you can easily edit.
Here's an example:
YouTube itself is an option too, as you can find many uploaded templates from other channels that are available for download.
Growth Hack #8: Add Captions
People often watch videos in public places, and they might not always have earbuds with them. If they're in that situation and your videos don't have captions, they'll most certainly skip them.
If you want to create one of the fastest growing YouTube channels, you must add captions. It's extremely easy to do and will have a big impact on your audience.
To add captions to your videos, you just need to sign in to the YouTube Studio, click on Subtitles on the left menu, click in Add Language, select your language and, under subtitles, click Add.
That's it. Your viewers can now watch your videos on the go without worrying about disturbing anyone else, even if they're not carrying earbuds.
You can also add captions in different languages, which allows you to get viewers that don't speak English (this paragraph alone should be the Growth Hack #8B).
Growth Hack #9: Split into Chapters
Can you remember hovering over a video's navigation bar and seeing different sections, each covering a different subtopic? Those are the chapters we're talking about. That's a relatively new feature that YouTube released just a couple of years ago.
Adding chapters allows viewers to skip to the parts that are most relevant to them. This makes their lives easier and, thereafter, makes them more likely to stay and watch other videos from your channel.
To add chapters, you must click on Content on YouTube Studio's left menu, choose the video you'd like to edit, and add a list of timestamps and titles. Your video should have at least three timestamps with a minimum length of 10 seconds.
You can also let YouTube create automatic video chapters and edit them later if you don't like the outcome.
Growth Hack #10: Hire a YouTube Channel Manager
If you feel that's too much to take, or you want someone with experience to take your channel to the ultimate level, you might want to hire a YouTube channel manager. They'll do all the work for you while leveraging their knowledge and experience in your favor.
One of the best platforms for that is Fiverr. By typing YouTube channel manager on the search box, we've found nearly 15,000 services available.
Each seller's profile comes with reviews from past clients, and you can filter them by budget, delivery time, seller details, and more. This last filtering option allows you to browse sellers by experience, language, and country.
Many of the freelancers on Fiverr are also certified by the Google Academy of Ads and have helped some of the fastest growing YouTube channels succeed.
By getting a YouTube channel manager, you can have an expert applying all the strategies we talked about for you, so you don't have to worry about anything other than creating great content.
There are other platforms to find YouTube channel managers as well, and for that we recommend you check our breakdown of the Top 5+ Virtual Assistant Sites in 2022.
Growth Hack #11: Use a YouTube Marketing Tool
If you don't think it's time to get another person to do the work for you, you can still get a lot of help from artificial intelligence by using a YouTube marketing tool.
In fact, this is a prerequisite if you want to succeed, as those tools give you all the information you need to optimize your channel based on real-time data from your audience. If you don't have access to that, it'll be really hard to beat the ones who do.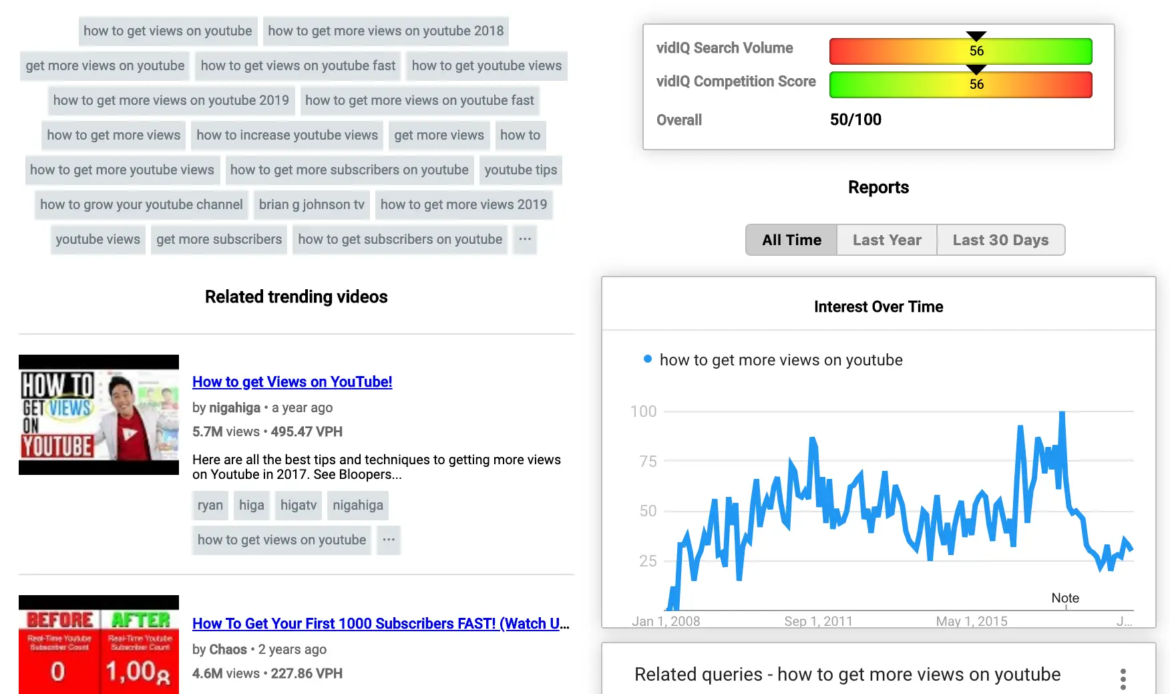 They can help you identify the best keywords to use, what kind of content your audience is craving for, create thumbnails and end screens, manage your social media profiles, run A/B tests, show you the best times to upload, and more.
In summary, they make it a lot easier to apply all the growth hacks we're talking about.
We've reviewed some of these platforms on Day Job Hacks, and we found that the best ones in the market are VidIQ and TubeBuddy.
Both bring extremely accurate and relevant data and insights, get excellent reviews from users, and offer everything you need to create one of the fastest growing YouTube channels. On top of that, you can start using them for free.
Check out our VidIQ and TubeBuddy reviews.
11 Growth Hacks to Create the Fastest Growing YouTube Channel – Final Thoughts
If you apply at least some of these growth hacks and keep your actions consistent, you'll start seeing your number of viewers and subscribers grow more than ever.
If you don't know where to start, go after the low-hanging fruits. That'll give you momentum to keep going and eventually make your channel one of the fastest growing YouTube channels around.
As promised here is a video explaining how I replaced the same amount of income from a corporate government job with that of Youtube
Remember that imperfect action is better than no action.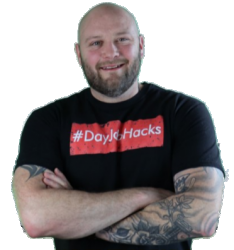 Latest posts by Joey Babineau
(see all)