With an average income of $76K per year, according to ZipRecruiter, high ticket affiliate marketing can be an incredible way to boost your income.
However, high ticket affiliate marketing comes with its own set of challenges. And to succeed, you must understand what they are and which strategies you can use to overcome them.
If you want to learn how to become successful on high ticket affiliate marketing and get paid up to thousands of dollars per sale on a recurring basis, you've come to the right place.
In this article, we'll be covering:
What's High Ticket Affiliate Marketing?
How is selling high ticket products different?
The 8 most effective hacks to sell high ticket products through affiliate programs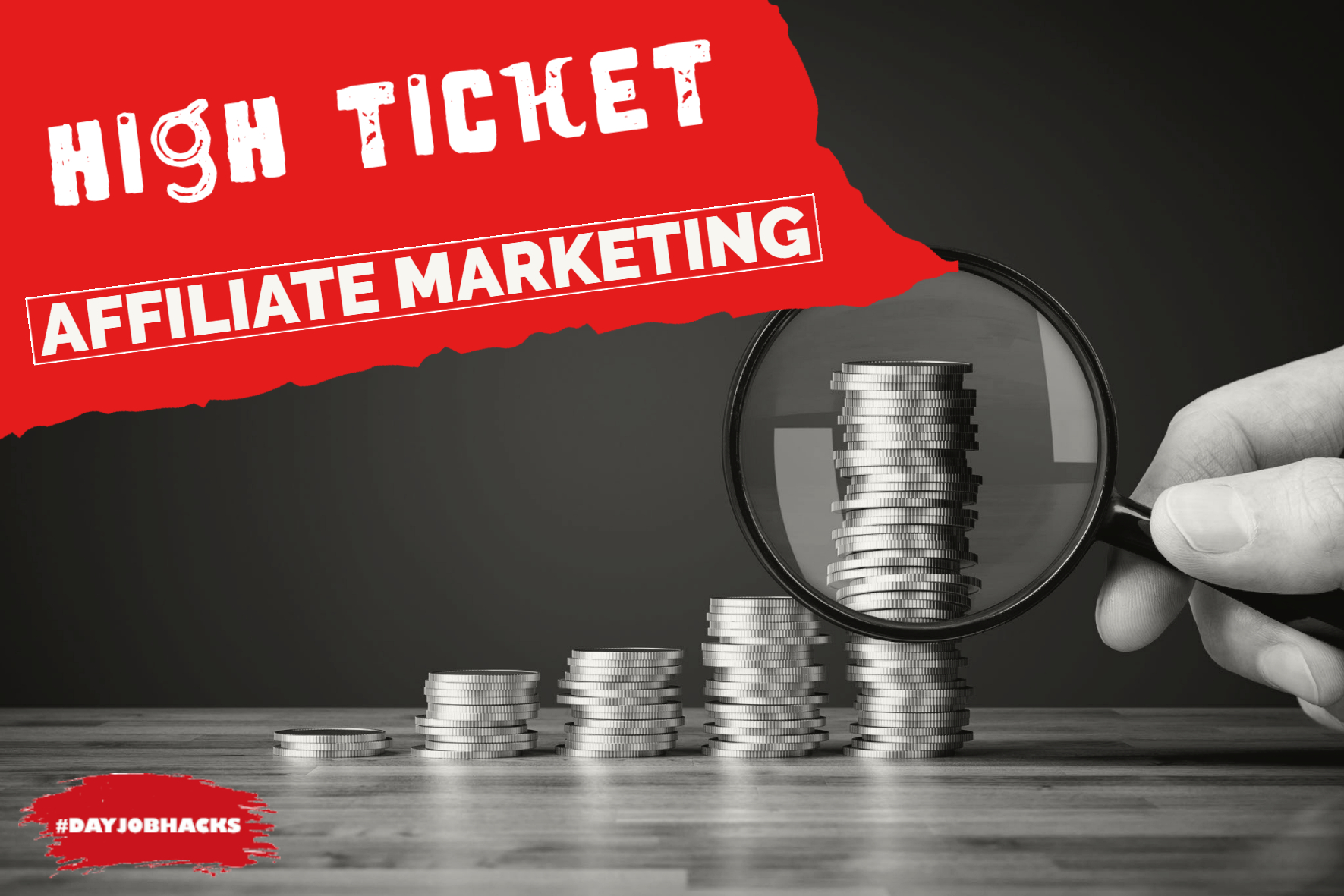 What's High Ticket Affiliate Marketing?
Have you ever heard of high ticket affiliate programs? As the term suggests, those are products and services sold at higher price tags than usual affiliate programs.
That includes all sorts of things, such as:
Software
Marketing services
Luxury items
Travel
Real estate
Online courses
Etc.
Many of these high ticket affiliate programs generate high payouts, hence the term High Ticket Affiliate Marketing. However, it has its own term for a reason.
How is Selling High Ticket Products Different?
When people are about to spend high sums of money on a product, they are much more cautious and willing to put in more time to make sure they're making the right decision.
For an affiliate marketer like you, that means if you can make an audience engage with your site, and trust you, You will have a stronger impact on your sales by earning higher commissions per sale.
You must understand that, when it comes to high-ticket products, you need to really understand direct response copywriting.
Success with high ticket affiliate marketing comes down to building two things with your audience: engagement and trust.
Engagement
To build engagement, you must deliver content that's relevant and useful to your target buyers. That includes product reviews & comparisons, Q&A sessions, industry trends & insights, and more.
This doesn't;t all have to be done through an authority website. You can do this via a YouTube channel, newsletter, and/or other social media platforms (we'll get more into that later).
The more exposure you get with your audience, the more opportunities you'll have to promote the products you're selling and build loyalty.
Trust
To gain buyers' trust, you must genuinely care about helping them make the right decision. You must give them truthful advice and avoid repeating sales copy headlines and bullet points.
It's okay to focus more on your product's upsides and highlight the best reviews it has gotten. Everyone knows that no product is perfect, and if you try to make it look that way, people will raise their shields and will buy from someone else.
To gain trust, it's also important to position yourself as a subject matter expert who knows what you're talking about.
Whose advice would you trust more to pick a restaurant for dinner? A well-known chef in your area or your friend who's a dentist? The chef, I assume.
What are the advantages of high ticket affiliate marketing?
While selling costlier products is harder, you'll get much better compensation for each sale and you will need to sell fewer units to reach your income goals.
Let's say you're aiming at $4,000 per month in commissions. Here are two possible ways to achieve that:
Selling a $4,000 product with an $800 commission to 5 people
Selling a $100 product with a $20 commission to 200 people
While selling a $100 product might seem a lot easier at first, it becomes intimidating once you realize that you'll need to sell 40x more of it to make the same amount you would from a $4,000 product.
That certainly makes high ticket affiliate marketing more appealing.
8 Awesome Hacks to Make Money With High Ticket Affiliate Marketing
As we cover those hacks, keep in mind that all of them have as their purpose to build engagement and/or trust.
Hack #1: Write In-Depth, Honest Product Reviews on a Blog
Writing product reviews is one of the best ways to build engagement and trust when promoting a product. But for high-ticket products, it requires much more detail.
That's because you're not pitching sales directly. Instead, you're presenting yourself as an advisor who can show the pros & cons of each product and how it compares to alternatives.
Here's an example. While it's not exactly a high ticket product, it does conform to Google's new policies around "product review" posts, it offers some authoritative tips, and provides a lot of information that helps sell the product.
Here's a common format we use for product reviews on Day Job Hacks:
What that product does
Features
Pricing
What previous users say
Pros & Cons
How it compares to alternatives
Final take
Remember that, to build trust, you must be comfortable with talking about some of the product's downsides as well.
A great way to gain even more credibility is to review multiple products from the same category and create posts comparing different options.
Something like this:
The good news is that you can find many products from the same category that offer affiliate programs, so making an honest comparison doesn't mean you'll have to give up on sales.
Hack #2: Use the Products You're Promoting
Using the products you're promoting is one of the most powerful hacks to increase trust. After all, if you're using them yourself, you probably believe they're good. If you can show that you are using the product and examples of how it works this builds huge trust.
This will also boost your capacity to describe the high-ticket affiliate programs in more detail and identify unique selling points that you wouldn't think of otherwise.
Let's say you're an entrepreneur trying to choose a CRM (customer relationship management system) and you're comparing two options promoted by two different affiliate marketers.
Affiliate #1 is an entrepreneur who has a lot in common with you and uses that CRM in their business. Given their personal experience with the product and their target audience, they can talk specifics on how it's better for you than the other options in the market.
Affiliate #2, on the other hand, demonstrates no experience in the field and is just repeating what his CRM's landing page says. He has a blog that only does multiple product reviews about hundreds of products. He offers no real "how to" articles in his field.
Who would you choose and trust? I'd go with affiliate #1.
Using the products you're selling allows you to put yourself in your buyers' shoes, which improves your ability to communicate with them and build trust.
Hack #3: Focus on a Single Niche
Remember we said that, to earn trust, it's essential to position yourself as a subject matter expert? Well, if you focus on a single niche, you'll have done half of the work.
As marketing legend Seth Godin would say, "everyone is not your customer".
If you want to succeed with high ticket affiliate marketing, you must choose a single audience and communicate with it really well.
Your niche could be based on a specific industry, product type, buyer persona, and more.
Some examples of popular high-ticket affiliate marketing niches include:
Technology
Wealth Building
Digital Marketing
Lifestyle
Travel
Etc.
The important thing is to choose one with a sufficiently large number of people who you genuinely understand, and make sure to consider your previous knowledge, professional background, and willingness to learn when making your choice.
Hack #4: Use Email Marketing
A list with email addresses from your target audience can become one of your business's most valuable assets.
In fact, companies consider emailing the marketing channel with the highest ROI, with 73% considering it "good" or "excellent".
Email allows you to communicate with your audience for free. And if you play your cards right, you could turn that into engagement, trust, and sales. Yet, many businesses leave money on the table by never even creating an email list.
Here are a few ways you could grow your email list:
Add an opt-in box to your site
Offer an e-book of something else for free if they sign up
Offer discounts
Host webinars
Etc…
Once you have a decent list, you can start sending emails. As we said, your goal should be always to build engagement and trust, which requires high-quality content.
Over time, you can start segmenting your list so that each person gets exactly what they need to move to the next stage of the funnel. Some of the ways to target include by the products they've shown interest in or by which part of the buying journey they're at.
Hack #5: Use Social Media
Like email, social media platforms allow you to gain free exposure to your audience. In addition, one of the upsides in comparison to other channels is that social media content is more likely to get shared.
Learn which platforms your audience spends the most time on and how you can deliver high-quality content through them in the ways we've discussed.
If you're working with multiple platforms (which you should), you can use a tool like Sprout Social to save time and gain insights that will help you optimize your strategy.
Check out our Sprout Social Review
Keep in mind that it takes time to build a strong social media presence. But with some patience and high-quality content, you could soon have an audience that generates high ticket sales consistently.
Hack #6: Use the Value Ladder
One of the best ways to convince customers to buy an expensive product from you is to get them to buy a cheap one first.
Think about it: wouldn't you be much more comfortable with the idea of buying a $500 course if you'd already bought a $20 one from the same person and had a great experience with it?
Not only that, but offering cheaper products allows you to bring people to your audience who aren't considering an expensive purchase right now, but might do so in the future.
Ideally, you want the lower-ticket products to be from the same brands as the higher-ticket ones that you'll promote later on.
But, even if they're not, if someone buys a product you recommend and have a great experience with it, they'll be far more likely to buy anything from you in the future, even if it's from a different brand.
Hack #7: Give Away Free Bonuses
Offering free bonuses not only works as an extra incentive for people to complete the purchase but also helps you stand out against other affiliates selling the same product.
The good news is that thanks to the high commissions that come with high ticket affiliate marketing, you can offer those free gifts without worrying about your profits.
Imagine again that you're selling a $4,000 product that pays an $800 commission. Offering a $100 bonus would have a relatively small impact on your profits per sale, but could have a drastic impact on your conversions and the total number of sales.
And, believe it or not, this strategy is ignored by many affiliate marketers who refuse to think long-term, which creates an amazing opportunity for you to project yourself with your customers.
A great tip is to create limited time offers that include bonuses, which would drastically impact sales in those periods.
Hack #8: Upsell
If you've been paying attention this far, you've seen that high ticket affiliate marketing requires you to spend a lot of time and effort building and growing an audience.
Now, after you've done this, what better way there is to make more money than by selling more to that same audience?
That's especially critical to creating a sustainable business over the long term if you use paid ads or other strategies that cost money to attract buyers.
Find out the 27+ Best Traffic Sources for Affiliate Marketing [Free & Paid]
If you pay for ads, you want to get the highest possible Return on Investment (ROI) after subtracting your Customer Acquisition Costs (CAC) from their Lifetime Value (LTV).
By upselling, you can increase your customers' lifetime value without increasing their acquisition costs, which would cause a radical impact on your profits. As an affiliate marketer this means you need to build a funnel and collect some type of information that allows you to follow up. (ahem…email address)
(ROI = LTV – CAC)
---
Where Can You Find High Ticket Affiliate Programs?
There are many places to find high-ticket affiliate programs. CPA networks often have many offers that pay over $500. The easiest way to find these offers is to go to a place like Offervault and search for your niche and the highest paying CPA offers.
Another strategy is to find high ecommerce offers that are expensive and check google for affiliate programs associated with those. For example, selling a $1500 product like a generator could yield you over $300 in commissions on a 20% per sale commission structure. Check places like CJ.com or Shareasale.com for high % commission offers.
Lastly, you could check a place like JVZoo for upcoming promotions. They typically focus on launches and software programs so it's great for the make-money online niche.
Final Thoughts
While high ticket affiliate marketing might seem daunting at first, you could soon be making sales that generate thousands of dollars in commissions on a consistent basis if you use the right set of strategies.
Always keep in mind the importance of building engagement and trust, and remember that the most important thing is to start somewhere and keep your actions consistent.
And if you're just getting started, you might wanna check our How to Start Affiliate Marketing for Beginners guide.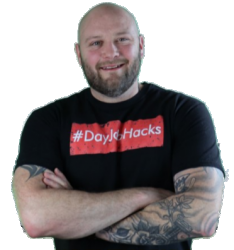 Latest posts by Joey Babineau
(see all)