Used by over 10 million creators and brands around the world, TubeBuddy was built to help YouTube channels gain more viewers and subscribers by leveraging their audiences' real-time data in their favor.
It's trusted by well-known brands such as Adobe, eBay, and Intel, and promises things like cutting your publishing time in half and making you rank better than competitors in search results.
But can it really do those things and make your channel skyrocket? And is it the best tool in the market to do that?
In this TubeBuddy review, we'll take a look at this tool's features, pricing, what previous users say, how it compares to alternatives, and more.
If you want to find out whether this is the best tool to grow your YouTube channel, keep reading.
TubeBuddy Review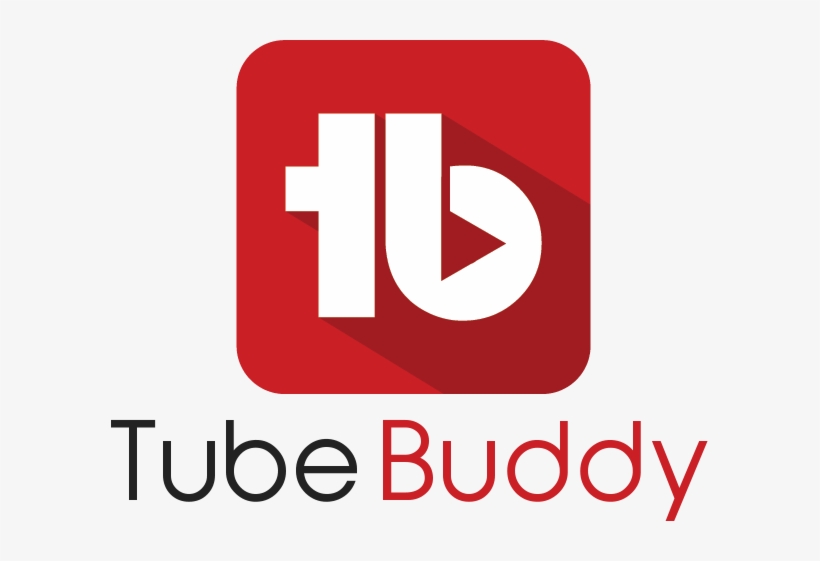 Quick Take:
Alongside VidIQ, TubeBuddy is known as one of the top YouTube optimization tools in the market.
It comes at affordable pricing and offers all the features you need to optimize your channel's growth.
BEST FOR:
Creators and brands that want to grow their YouTube channels
PRICING:
Starts free – premium plans start at $2.40 per month
TubeBuddy Review – What is TubeBuddy?
Getting people to pay attention to you has become harder than ever. And when it comes to getting more viewers and subscribers on YouTube, those who can't access and leverage data in their favor will be left behind by the ones who do.
That's where TubeBuddy comes in.
TubeBuddy is a browser extension that adds a layer of tools directly on top of YouTube's website. Its features include productivity, bulk processing, video SEO, promotion, and data & research tools.
By giving you access to info like what's trending and how to please the YouTube algorithm, TubeBuddy allows you to create the type of content that your audience is looking for and make sure they'll find it before finding your competitors'.
TubeBuddy's features also help you become more productive by making it easier to plan your content, create thumbnails, promote your videos on social media, and more.
Let's take a deeper look at TubeBuddy's features and what they can do for you and your channel.
---
TubeBuddy Review – Features
Productivity
TubeBuddy offers a total of 17 productivity tools that allow you to save time when planning your content, publishing your videos, interacting with your audience, and more.
One of them is the Video Topic Planner. If you have trouble coming up with ideas for new videos, judging whether they'll resonate with your audience, or have a hard time keeping track of all the ideas that your viewers give in the comments, this tool gets you covered.
When you access this tool, you'll come across different tabs that allow you to see what's trending on YouTube in general, what's trending for a specific topic or audience, and high-performing recent or all-time videos related to your channel.
You can also easily save topic suggestion comments from your audience and then see them in the Comment Suggestions tab.
Other productivity tools available include Canned Responses, Chapter Editor, Comment Formatting, Quick Links Menu, Quick-Edit Toolbar, Scheduled Publish & Video Update, and more. There are also pre-made End Screen Templates and a Thumbnail Generator.
Bulk Processing
TubeBuddy's bulk processing tools allow you to save time by doing things like bulk copying and deleting cards & end screens, deleting comments, or adding or removing a graphic overlay to some or all of your video thumbnails at once.
You can easily alter your videos' descriptions with the Bulk Find, Replace & Append and Vid2Vid Promotion tools.
You can use the first to replace a hyperlink in your videos' descriptions with a new link or remove references to a website you were promoting, and the latter allows you to promote one of your videos in the descriptions of your other videos.
The Demonetization Double-Check ensures that you're not leaving money on the table by finding old demonetized videos that you are not aware of and then submitting them for manual review in bulk.
The Demonetization Audit, on the other hand, helps prevent that by finding words in your titles, descriptions, or tags that could potentially get your videos demonetized.
Other bulk processing tools include the Bulk Update Cards and the Bulk Update End Screens tools.
Video SEO
By combining knowledge of how the YouTube algorithm works with real-time data, TubeBuddy provides all the info you need to make your videos rank higher.
The Keyword Explorer, Opportunity Finder, SEO Studio, Search Explorer, and Search Positions tools allow you to identify the highest-ranking keywords and tags that'll generate the most views from your audience.
You can further optimize your videos with the Best Practices Audit tool, which brings automated checks to ensure you're following YouTube's recommendations, and by testing different thumbnails through the Video A/B Tests resource.
Here's the Video A/B Tests dashboard:
The Auto Translator translates titles and descriptions into other languages to increase global viewership. And the Insta Suggest allows you to see tag suggestions in real-time as you type.
Other valuable tools that'll help you rank higher include the Tag Lists, Rankings & Sorter, and more.
Promotion
TubeBuddy helps you drive initial view velocity on uploads with the Best Time to Publish tool. As the name suggests, it helps you find out the best times to publish by showing you when your audience is most active. This is also helpful to identify the best times to live stream.
There are also Promotion Materials, which include links to your most recent and most popular uploads. Unlike the standard URLs in your videos, those links lead to whatever's your latest or most popular video at the time of the click.
If you're running a contest and need to randomly pick a winner from your audience, or want to flip through random comments on a video, the Pick a Winner tool can help you do that easily.
TubeBuddy also makes it easy to share your uploaded videos with your Facebook and Twitter followers through the Publish to Facebook and Share on Twitter tools.
Finally, the Share Tracker allows you to promote your videos on other platforms with a couple of clicks and makes it easy to keep track of where you've already promoted a specific video so you don't spam your followers.
Data & Research
TubeBuddy offers a total of 16 data & research tools that help you keep track of your metrics, export data, see how your competitors are doing, and more.
The Brand Alerts feature helps you monitor YouTube for new videos and playlists uploaded about you or your brand. The Competitor Upload Alerts tool, on the other hand, lets you know when a competitor has uploaded a new video.
If you want to grab more data about your competitors, you might also want to check the Competitor Scorecard, Channelytics, Search Insights, and Videolytics tools. They allow you to see how your channel stacks up against your competitors and get stats & analysis on any video or channel across YouTube.
If you aim to get more data from your own channel to find out what's working and what needs improvement, there are also the Health Report and Retention Analyzer tools.
They provide you an overall look at the health and performance of your channel and allow you to see how each of your videos is performing at various time intervals.
The Comment Word Cloud gives you a visual representation of what people are saying about your videos. That's very helpful to find out what image you're passing through your content and how to adjust your strategy.
Last but not least, the Click Magnet feature provides advanced analytics to help you win the click and get more viewers watching. It's a suite of tools designed to help creators determine the type of content their audience craves and ensure that they are doing everything possible to get potential viewers to click and watch their videos.
By combining it with the Video Topic Planner we already mentioned, you'll get a powerful combination to deliver the exact kind of content that your audience is looking for.
Other relevant data & research features include Channel Backup, Export Comments, Language Analysis, Channel Valuation, and more.
---
TubeBuddy Review – Pricing
TubeBuddy offers five different plans for different use cases and needs.
Let's check them out.
TubeBuddy Review
FREE Plan
Despite not showing up in the pricing table, TubeBuddy has a free forever plan that allows you to try the tool and get some value out of it before spending anything.
It includes features like Advanced Video Embed, Comment Formatting, Tag Rankings & Sorter, Best Time to Publish, Channel Backup, Channelytics, Demonetization Audit, Search Insights, and more.
It also comes with limited access to more advanced features such as the Thumbnail Generator, Video Topic Planner, Keyword Explorer, and Videolytics.
That's more than enough to take the first steps to optimize your channel and learn whether TubeBuddy is right for you. But if you truly aim to grow your YouTube channel, you should check the plans below.
PRO Plan
If you're just starting your YouTube channel and want to access tools that'll maximize your chances of succeeding without spending much, this plan is for you.
In addition to all the free features, the PRO plan includes features like Card and End Screen Templates, Best Practice Audit, SEO Studio, Health Report, and more. It also includes unlimited access to the Thumbnail Generator, Video Topic Planner, Keyword Explorer, and others.
It starts at $2.40 per month with annual billing or $3.00 per month with monthly billing.
The downside is that none of the Bulk Processing tools are available in this or the free plan. For that, if you're working with a larger number of videos and a larger audience, you might want to check the STAR plan below.
STAR Plan
Designed for content creators with larger channels, the STAR plan comes with all the Bulk Processing tools available on TubeBuddy.
It also comes with additional features like Scheduled Publish & Video Update, Opportunity Finder, and Publish to Facebook, and includes limited access to the Search Rank Tracking and Brand Alert tools.
It starts at $7.59 per month with annual billing and $9.49 with monthly billing.
LEGEND Plan
The LEGEND plan gives unlimited access to all TubeBuddy's features. It's the best choice for those running already successful channels who don't want to risk being left behind by the competition.
Some of the key features that only LEGEND and Enterprise users get access to include the Auto Translator, Video A/B Tests, Click Magnet, Retention Analyzer, and more.
Despite its advanced features, it comes at affordable pricing starting at $19.60 per month with annual billing or $24.49 paying monthly.
Enterprise Plan
Additionally, TubeBuddy offers the Enterprise plan for brands and individuals who manage more than five channels.
It comes with Enterprise-only features, including Expedited Customer Service, the YouTube Channel Reviews tool (which reviews your entire YouTube channel and not just an individual piece of content), no API limitations, and more.
---
TubeBuddy Review – What Previous Users Have to Say
TubeBuddy reviews across the web are usually great. It has a 4.6-star rating both on GetApp and g2.com. It gets especially high ratings on ease of use, number and quality of the features, and accuracy of the data and insights provided.
The biggest complaints on TubeBuddy reviews were about the lack of important features in the lower-tier plans.
And while many users have stated that TubeBuddy is beginner-friendly, some users from higher-tier plans have mentioned a learning curve to use some of the most advanced features.
Here's a TubeBuddy review on Capterra:
TubeBuddy Review – Pros and Cons
TubeBuddy Review – PROS
-Free plan
-Beginner-friendly
-Primarily built for YouTube
-Higher-tier plans are still affordable
TubeBuddy Review – CONS
-Only works for YouTube
-Plans only allow you to manage one channel (except for the Enterprise plan)
VidIQ Review
TubeBuddy Review – How it Compares to Alternatives
Other popular alternatives include SEMrush, TuBeast, and Tubics. Most of these tools, however, don't present as many features as TubeBuddy and are usually more expensive. That's because they either weren't primarily built for YouTube or have arrived in the market more recently.
The one alternative that's comparable to TubeBuddy when it comes to features and value for money is VidIQ. In fact, we've reviewed this platform just recently.
TubeBuddy and VidIQ are currently considered the top YouTube optimization tools due to the features they offer, reputation, and accuracy of the data and insights provided.
---
TubeBuddy Review – Final Thoughts
TubeBuddy is known as one of the best and most reliable tools in the market to manage and grow YouTube channels. It provides all the features you need to give your channel the best odds of succeeding and save time when managing it.
It starts free and premium plans come at affordable pricing, offering an amazing value for money. On top of that, TubeBuddy reviews across the web are excellent and major brands trust it with their YouTube efforts.
Putting that all together, it's definitely right to say that, if you're looking for a tool that can help you take your YouTube channel to the ultimate level, you should totally check TubeBuddy.
If you employ this tool right and use it to optimize your channel properly, you'll start ranking higher on search results and delivering the exact content that your audience is looking for. Once that happens, your channel will start gaining traction faster than you ever imagined.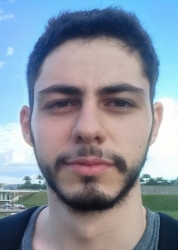 Latest posts by Pedro Tilki
(see all)