VidIQ promises to supercharge your channel and increase your YouTube Ranking by giving you insights and inspiration based on real-time data. It also says that, on average, users start seeing results in the first 7 days on newly uploaded videos.
But how and, most importantly, how well does it work? And is it better than other tools in the market?
In this VidIQ Review, we'll be looking at all the features, what previous users say, how it compares to alternatives, and more, to find out whether VidIQ delivers on its promises and if it's the best tool to boost your YouTube views.
Let's go.
VidIQ Review
Quick Take:
VidIQ is a powerful tool that provides all the data and insights you need to grow your YouTube channel based on your audience's behavior.
The features cover everything you need and the suggestions it brings are quite accurate.
BEST FOR:
Solopreneurs and brands that use YouTube to communicate with their audiences
PRICING:
Starts free – premium plans start at $7.50 per month
What is VidIQ?
VidIQ is a tool that helps you rank higher and attract more viewers on YouTube by providing you with suggestions and insights based on real-time data from your audience.
By combining artificial intelligence with lots of data, it's able to suggest things like what topics to cover, what keywords to use, and more, so you can deliver exactly what your audience is looking for and upload your videos in the exact way that makes it the most likely to find them.
With VidIQ, you're also able to grab data from your competitors and other channels with similar audiences to learn what's working for them and not. This allows you to save time and resources by leveraging their data without having to figure things out on your own.
It also helps you save time with productivity tools and has a new version for TikTok. For this VidIQ review, however, we'll focus on what it can do for YouTube.
VidIQ Review – Features
Let's take a deeper look at VidIQ's features and how they can help you grow your YouTube channel.
#1. Daily Ideas
Do you ever struggle to come up with new ideas for your videos? And, when you finally do, do you ever wonder whether they'll actually resonate with your audience?
If so, the Daily Ideas feature can not only save you time from doing research and brainstorming but also generate content ideas that are based on what's been most appealing to your audience.
VidIQ's machine learning model generates ideas by analyzing lots of channels that produce similar content to yours, as well as your own videos. It then looks at what has recently worked well for them and uses these insights to suggest ideas for your videos based on data that gets updated daily.
This feature also brings a View Prediction tool, which uses data to predict how many views each content idea is most likely to have and gives them a 'Very High', 'High', 'Medium' or 'Low' tag, depending on its prediction.
#2. Keyword Tools
Every day, there are billions of YouTube search queries. And if you know what they are searching for, you can use keyword research data to focus and optimize your videos so they'll end in front of more people.
VidIQ's YouTube keyword tools help you understand what people are searching for so you can create videos that they want to watch and upload them in a way that makes it easy for them to find it.
The Keyword Inspector tool helps you understand the keyword universe surrounding a root keyword. It displays the average number of views and subscribers, related terms, related YouTube videos, and general interest over time, which can be useful for identifying whether a keyword phrase is still trending.
It also shows the Keyword Score, VidIQ's analysis of how hot the word or phrase is in terms of search volume and competition. In an ideal world, a score of 100 for search volume and 0 for competition would be the perfect blend.
Other keyword tools include Keyword Translation, Video Tags Keyword Auto-Complete, YouTube Keyword Tag Templates, and more.
#3. Competitors Tool
VidIQ's Competitors tool helps you discover what content is working for your competitors and other channels with similar audiences and why. It allows you to grab information from them like:
Number of views
Views by hours
Subscriber growth is driven by premium content
Keywords or keyword phrases used
You can easily create a list of your competitors with all their relevant data by opening the VidIQ button, clicking on 'Competition', and then copying and pasting their channel ID to the 'Add' box.
You can sort your YouTube competitors by time frames, views, date uploaded, and more. And you can see all that info as you're browsing YouTube thanks to VidIQ's Chrome extension.
By accessing that sort of data from others and using it to make decisions, you'll get to copy what's working best for your audience on YouTube without having to run dozens of tests to figure things out on your own.
#4. Channel Audit Tools
VidIQ's YouTube Channel Audit Tools quickly show you how your content is performing, what's working and not, what issues need your attention, and ways to improve it.
By opening the feature, the first thing you'll see is how you've been doing over the last 30 days by default. You can hover over each section to get more detailed information.
These include views per hour, engagement rate, subscribers gained, competitor stats, average watch time, audience retention, top YouTube Playlists, and traffic being sent your way by videos from other channels. You can also find top YouTube search terms, Endscreen click rates, Card click rates for your YouTube channel, and more.
There's also a dashboard that displays your lowest performing videos based on their watch time, like ratios, retention, views, and subscriber loss, so you can easily see what types of content you should cut from your strategy.
Finally, the last tool tells you what to fix to get your channel up to speed. It highlights if your video titles, descriptions, or tags are too short or long, and points out whether you're missing any cards, end screens, thumbnails, or Playlists.
If you've ever wished to have a personal YouTube consultant, this is as close as it gets without having to hire an actual human.
Other features
The Scorecard feature gives you other relevant feedback on your videos such as social engagements, SEO feedback, video optimization checklist, controversial keywords, video tag suggestions, and more.
The Productivity Tools also help you save time by allowing you to do things like bulk copying Cards and Endscreens, answering comments faster with pre-designed templates, and bulk downloading all of your metadata, which makes backups a lot easier.
Other relevant features include the Thumbnail Generator, Trend Alerts, Achievements, Compare Views, and more.
Bonus Feature: My Coach
Available only in the MAX plan (which starts at $79/month), it gives you access to YouTube coaches (yes, actual human beings) and allows you to connect with other talented creators.
It features two monthly live sessions with in-depth lessons and interactive Q&As, where VidIQ's experts share deeper knowledge on how to improve your performance on YouTube and get the most out of VidIQ's platform.
You'll also get to join an active community where you can interact and connect with other entrepreneurs with similar goals. This allows you to gain insights from those who are dealing with similar challenges as you and form connections that go beyond VidIQ and YouTube.
VidIQ Review – Pricing
VidIQ offers four different plans, one of them free.
The BASIC plan, the free one, comes with three daily video ideas, three competitor tracking analyses, basic email support, video scorecard, live stats bar, compare views, and basic video analytics. That's usually enough if you're just getting started on YouTube, or if you want to have a taste of VidIQ before spending anything.
The PRO plan starts at $7.50 per month and comes with ten daily ideas and six competitor tracking analyses. In addition to all the BASIC features, it also comes with Bulk YouTube descriptions, top trending videos, keyword research tool, best time of day to upload, and more. It includes email & chat support.
The BOOST plan, which starts at $39 per month, includes 50 daily ideas and 20 competitor tracking analyses. It also comes with more advanced features like the VidIQ Keyword Engine (which instantly optimizes titles, descriptions, and tags with proprietary keyword recommendations), Thumbnail Preview, Dedicated SEO Analytics, Channel Wide Tags, and more.
Ultimately, the MAX plan starts at $79 per month. Its features and usage limits are quite similar to the BOOST plan, with the main difference being the already mentioned My Coach feature, which gives access to live lessons with Q&A Sessions, an online community, and more. It also comes with priority email & chat support.
All plans, including the BASIC one, give access to the VidIQ Academy, which brings in-depth training on how to grow your channel's views, subscribers, and engagement.
Which plan should you choose?
If your channel is just gaining traction and you want to start optimizing its growth, or if you just want a taste of what VidIQ can do for you without spending much, then the BASIC and PRO plans are probably the best ones for you.
But if you already run a successful channel with a fairly large audience, want it to grow even further, and don't want to stay behind the competition, then the advanced features on the BOOST and MAX plans can definitely bring an excellent ROI to your investment.
VidIQ Review – What Previous Customers Say
Something that draws attention when entering VidIQ's website are the reviews from well-known entrepreneurs, including Mark Cuban, Evan Carmichael, and others.
After doing some research, we've found that Mark Cuban has actually invested in the company. While this gives him some bias to say good things about it, the fact that someone with a reputation to uphold has put his money and name into it probably means something good.
On the other hand, VidIQ's fame is great among more down-to-earth folks as well. On g2.com, it has a 4.5-star rating out from 27 reviews and, on Capterra, 4.3 from 35 reviews.
Most users say great things about the number of valuable insights they're able to get from the tool and how accurate the data and suggestions are, which is probably the most crucial aspect of a marketing optimization tool.
The ease of use also has a high score, showing it's beginner-friendly as well. And the Academy and 24/7 support make it easy to clear any doubts and get the most out of this tool.
On the downside, the biggest complaint is the lack of important features on lower-tier plans. Features like VidIQ Keyword Engine, SEO Title & Description Recommendations, and Thumbnail Preview, are only available for the BOOST plan users and above, starting at $39 per month.
Although that's still affordable, that's saltier than the PRO plan at $7.50 and, of course, the free BASIC plan.
Here's a VidIQ review on Capterra:
VidIQ Review – Pros and Cons
VidIQ Review – PROS
-Free plan
-Number of tools and features
-Accuracy of the data and suggestions
-Primarily built for YouTube
-Highly rated by users and well-known entrepreneurs
-Beginner-friendly
VidIQ Review – CONS
-Lower-tier plans lack some important features
-Only works for YouTube and TikTok
VidIQ Review
VidIQ Review – How It Compares to Alternatives
While browsing through VidIQ reviews on Capterra, we came across many users who had tried other popular alternatives and ended up sticking with VidIQ.
Most of these users cited the number of features and the tool's performance as the main reasons for choosing it over other options.
After reviewing many YouTube marketing tools, we concluded that the only one that's comparable to VidIQ is TubeBuddy.
Check out our TubeBuddy Review
When compared to other tools, both stand out given that they were primarily built for YouTube, the number of features they offer, and the accuracy of the data and insights they provide.
VidIQ Review – Final Thoughts
VidIQ offers a wide range of features, has an excellent reputation, and comes at affordable pricing. On top of that, the data and insights it provides are extremely accurate and relevant.
Not many tools are so powerful and provide such a great value for money at the same time, and VidIQ is most likely the best option in the market today.
If YouTube is a relevant part of your business, you should definitely check it out. The free plan has all you need to try it before spending anything, and this tool will give your channel the best odds of succeeding.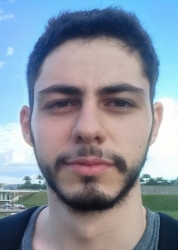 Latest posts by Pedro Tilki
(see all)