With over 2.1 billion monthly active users, YouTube is one of the best platforms to build and monetize an audience.
A solid and loyal YouTube audience can become an incredibly valuable asset if you're looking to sell products, create and charge for premium content, or make money from ads displayed in your videos.
In this article, we'll show you how to make money on YouTube in 7 different ways. We'll also give you tips on how to implement them and highlight the pros and cons of each.
If you already have a YouTube channel, are looking to maximize your earnings, or are still considering whether to start one to make money from it, keep reading.
How to Make Money on YouTube This Year – 7 Easiest Ways
#1: Join YouTube Partner Program
One of the most common ways to make money on YouTube is by joining the YouTube Partner program.
It allows you to enable ads in your videos and get a share of their revenue, as well as from YouTube Premium subscriptions.
You must have at least 1,000 subscribers and 4,000 hours of watched content over the previous year to apply, as well as an AdSense account.
The earnings vary depending on your audience, content, and other factors. On the Day Job Hacks channel, we make over $15 per 1,000 views.
With those same metrics, a channel with a hundred thousand monthly views would make over $1,500 per month. That's a nice extra income, and by growing your channel even more, you could eventually make a decent living out of this.
The best thing about this strategy is that it's consistent as long as you create content. All you have to do is join the program and create content like you normally would.
The downside is that ads can harm your viewers' experience, and for most people, it takes months to achieve the qualifications to join the partner program.
To improve your viewers' experience, YouTube allows you to choose which ad formats to enable on your videos. For instance, you could disable non-skippable video ads that last up to 20 seconds.
Finally, it's extremely important to read and follow YouTube's guidelines, as breaking them could demonetize your channel.
#2: Selling your own products or services
Another great way to make money on YouTube is by promoting your own products and services.
While there are restrictions for specific product types like alcohol and firearms, you can promote almost any product or service you want.
To attract potential buyers, start by leading with value.
Create content sharing free advice that adds value and helps your viewers solve their problems and achieve their goals. Don't give away everything, just enough to attract people from your target audience, and position yourself as a subject matter expert who can genuinely help them.
If you sell online cooking classes, for instance, you could create videos teaching the basics, as well as some recipes and cooking tips.
Then, offer your products and services as the ultimate solution.
Finally, add a CTA link to your site or landing page on the description box so they can go to the next stage of your funnel.
While this requires you to create or have existing products or services to promote, it's an excellent way to make money from your viewers while improving their lives.
#3: Promoting affiliate offers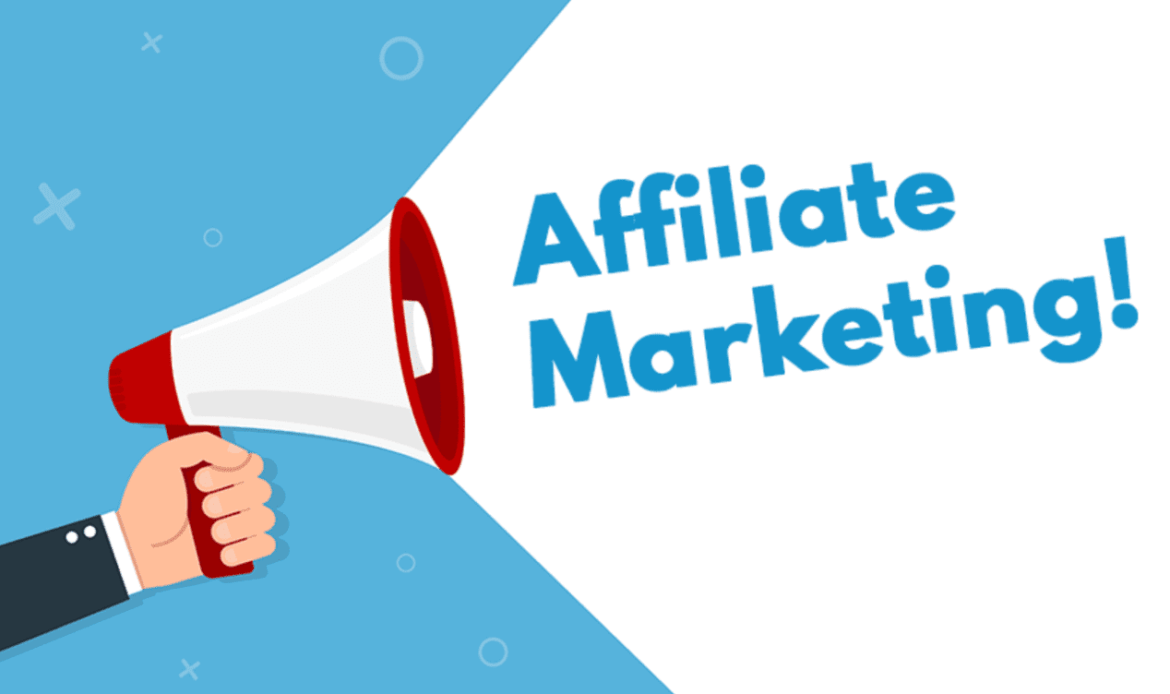 If you don't have your own stuff to sell, you can still sell someone else's.
Affiliate marketing allows you to promote products and services from other brands and earn commissions whenever you drive a customer to them.
To start, you must pick a niche to focus on. Doing so will allow you to create more content on a specific topic and gain credibility, ultimately making your audience trust your advice and more likely to buy the products you're promoting.
Then, browse for affiliate offers through affiliate networks and sites of companies in your industry that sell products you could promote.
Finally, start promoting them throughout your videos, and remember to add your affiliate links in the description.
However, make sure to promote only good products that your viewers will enjoy. Giving them poor advice would ruin your credibility and harm your business long-term.
Also, avoid sounding too pitchy and focusing only on the upsides. Talking about some cons of the products you're promoting and where they lag behind alternatives can build massive trust.
Find out How to Make $200 a Day With YouTube Affiliate Marketing
#4: Selling merchandise
Selling branded merchandise can be an excellent way to make money on YouTube if your followers are passionate about you and your brand.
Besides generating money from sales, this would also help spread your brand by turning followers into walking billboards and nurturing a sense of community around you and your brand.
You could create pens, t-shirts, mugs, and other objects with your brand or humorous quotes or illustrations that represent what it stands for.
The best part? It's a lot easier than it sounds.
There are companies like Printify that let you easily design your products and create an online store. When someone purchases them, they'll manufacture and ship them directly to the buyer without requiring you to do anything else.
You can also connect your online store to your channel through YouTube Shopping to have your products show up on your videos' pages.
Finally, you could also give them away on contests and promotions to stimulate engagement and grow your channel.
#5: Partnering with brands to create sponsored content
By creating a loyal audience in a specific niche, you could also go further than affiliate programs and partner directly with brands to create sponsored content for them.
In other words, you'd become a brand ambassador or influencer.
The good news is that you don't need a massive following to do that. In fact, research shows that influencers with smaller followings actually drive more engagement.
To create those partnerships, find brands in your niche that sell products you believe would fit your followers well.
Then, send a personalized pitch to them highlighting your audience's traits and how they match that company's target audience.
Here's an example:
Oftentimes, things might also work the other way around. Since many brands are actively looking for influencers with engaged audiences, don't be surprised if a company comes up and asks you to work with them.
Here's a final tip: try working with products and brands that you actually use.
This will make viewers more likely to trust and follow your advice and allow you to come up with more profound and compelling arguments about them.
Besides, brands are always more willing to work with influencers who already know and believe in their products.
#6: Getting your audience to support you
Another way to monetize your channel is by getting your viewers to support you financially. If they love your content and can get something in return for sponsoring you, many of them will.
One way to do this is by creating channel memberships, which allow viewers to join your channel through monthly payments and get members-only perks like badges, emojis, and other goods.
You can also get them to support you through other platforms like Patreon and Tipeee in exchange for benefits like premium content, viewing your content before others, and more.
Finally, you can make money during live streams with Super Chat and Super Stickers. When someone purchases them, their messages will get highlighted on the live chat, and, in return, you can respond to them by answering their questions.
It's also important to let your viewers know what you'll be using the money for.
Whether that's to create more content or allow you to work on your channel full-time, being transparent will make people more likely to support you and help improve your relationship with your audience.
The best part about getting supported by your viewers is that you'll get paid directly for your work, allowing you to create better content and engage your supporters even more.
#7: Licensing viral content to other brands and the media
Did some of your content go viral for some reason?
If so, that's an excellent opportunity to make money, as many brands could be interested in having a viral clip associated with them in a campaign.
Media companies such as TV news outlets, morning shows, online news sites, and other creators could also be interested in using it in their content.
In those cases, you could authorize them to use your content and get paid for it.
To license your content, you can list your videos and clips in a marketplace such as Jukin Media and wait until someone shows interest.
Since you never know when your content will go viral or appeal to a brand, you can't rely solely on this strategy. However, this can be a great way to generate some extra and unexpected income from your YouTube channel.
Depending on how things go, you could make up to thousands of dollars for a single clip.
How to make money on YouTube – growing your channel
Creating entertaining and valuable content is the single most important thing to grow your YouTube channel. Leading with value is crucial to attracting and engaging viewers, making them trust your advice, and getting more watch hours.
Other strategies and best practices include optimizing your videos with keywords, using social media, adding thumbnails, chapters, end screens, and more.
We have an entire article showing you the 11 Growth Hacks to Create the Fastest Growing YouTube Channel. Check that out to learn more.
You can also use tools like VidIQ and TubeBuddy. They provide productivity tools and data to YouTube channels that allow them to understand their audience's trends, grab competitors' data, save time when managing their channels, and more.
Finally, it's important to remember that growing a YouTube channel requires time and consistency, but doing so can generate an incredible source of income for you.
Final thoughts
There you have seven ways to make money on YouTube.
While most successful channels rely on more than one way, you can start with whichever sounds easier and add more income streams over time.
But always remember that delivering value and creating an engaged audience is key to all the strategies we've shown.
Follow that, and you'll soon be able to generate income from YouTube and work on your channel full-time.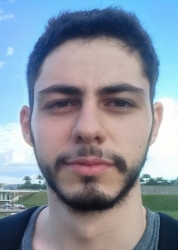 Latest posts by Pedro Tilki
(see all)