SEMrush is one of the best-known marketing software on the planet, and for a good reason.
It comes with SEO, content, market research, advertising, and social media tools, and has over 10 million users worldwide.
Its fame proves that it must be good for something.
But who exactly should be using it? With so many features, can it really deliver well on all of them? And are there better choices?
In this SEMrush review, we'll be taking a closer look at this tool to answer all those questions. If you're an entrepreneur and want to find the best tool to optimize your site's ranking and more, keep reading.
SEMrush Review
Quick Take:
SEMrush is the ultimate solution for those looking to optimize and scale their marketing efforts and attract more free and paid traffic efficiently.
While larger businesses might benefit from using a combination of tools built for specific purposes, SEMrush has all the features most businesses need without giving up on quality.
BEST FOR:
Solopreneurs and small to midsize businesses
PRICING:
Starts at $99.95 per month
SEMrush Review – What is SEMrush?
SEMrush is an all-in-one marketing tool that helps you optimize and scale your marketing to attract both organic and paid traffic.
While many SEO tools cover only search engine optimization, SEMrush was designed to simplify the whole experience of solopreneurs and business owners when it comes to demand generation. It can also be used as an in-depth competitive intelligence tool.
It has dozens of features that allow you to do SEO, market research, content, PPC, and social media marketing from a single place, and is trusted by large brands such as Tesla, Samsung, and IBM.
Let's take a closer look at what SEMrush can do for you.
---
SEMrush Review – Features
SEO
To get your content to rank higher, the first thing you do is find out which keywords you should use to attract your target audience based on their search volume and competition level.
With six different keyword research tools, SEMrush not only allows you to get all the relevant data you need from them, but also learn ways to rank for your rivals' most profitable ones, generate keyword combinations, and more.
Once you've found your keywords, you can use the Site Audit and On-page SEO Checker to optimize your content by following the best SEO practices. Those tools will find issues on your posts and pages and identify ways to improve them to increase their odds of ranking higher.
To find out and keep track of how you're ranking, you can use the Position Tracking, Sensor, and Ranks features to monitor your performance on Google and discover new opportunities to improve it.
The Organic Research function allows you to discover and beat competitors in organic search by learning the value of the keywords they're ranking for and the gaps that they overlook.
If you run a local business, the Listing Management function can get your business data automatically distributed to the most authoritative directories in your area. You can also use the Position Tracking feature we've mentioned to see how you rank on a ZIP code level.
According to Ahrefs, the single most important factor to rank higher on Google is building quality backlinks. SEMrush can help you with that also.
The Backlink Analytics tool discovers and tracks inbound links to any site, including yours and competitors'. This is crucial to find out what types of content are generating the most backlinks and which sites are referring back to them so you can adjust your content strategy and know who to reach out to.
When outreaching sites to add backlinks to yours, the Backlink Gap, Bulk Backlink Analysis, and Link Building features can make your life a lot easier.
You can use them to scale up your list of link-building prospects, automate outreach campaigns, and bring actionable insights on link prospecting and outreach by tracking up to five competing backlink profiles at the same time.
Finally, the Backlink Audit tool monitors your backlink profile to clean it up, avoid Google penalties, and ensure its quality.
Content
SEMrush helps you plan, create, and optimize content for your site with 8 different tools and features for that.
The Topic Research tool grabs real-time data from your audience and turns that into content ideas that resonate with it. It finds popular topics, headlines, and questions asked online and analyzes your audience's behavior towards it to identify trends.
The Marketing Calendar helps you organize and easily see when each piece of content should go live.
The SEO Content Template helps you save time and come up with something more likely to rank higher by generating a custom brief for SEO-friendly content based on your top 10 rivals in Google that target your keywords.
The SEO Writing Assistant, on the other hand, can check the SEO score and originality of what you've already written to improve your readability and adjust the tone of voice.
The Post Tracking and Content Audit features measure the performance and analyze your content to identify which are your top articles and which ones should be updated.
To manage your social media channels, you can use the Social Media tool to save time and optimize tasks with cross-network publishing, scheduling, analytics, and ads management.
Finally, if you want a professional to create your brand's content, you can join the Content Marketplace. By ordering content from it, you'll get matched with content creators best suited to your specific requirements, all selected and vetted by SEMrush.
Market Research
SEMrush can help you with your overall business strategy as well with the Market Explorer tool, which gives you access to extensive data from any market.
That includes uncovering direct, indirect, and aspiring rivals, comparing growth rates of individual players and the entire market, analyzing seasonal market trends, and more.
You can grab more sensitive information from other players with the Traffic Analytics tool. It provides detailed information about your competitors' traffic, including traffic volume and journey, audience insights, and more.
This feature not only allows you to replicate their best-performing campaigns but also understand user preferences that are attracting people to their sites.
The Social Media and Post Tracking tools can be used to track social engagement with your content and your competitors to get a sense of how people perceive your brand and others and adjust your business strategy.
Paid advertising
The Advertising Research tool allows you to find opportunities to beat the competition in paid ads by gathering deep knowledge of the advertising landscape. It provides you with detailed analyses of your competitors' ads, live ads examples to get you inspired, and more.
The PPC Keyword tool provides crucial keyword information like CPC, volume, and other vital metrics, so you can build a perfect keyword list, set negative keywords, and remove duplicates.
Finally, if you work with e-commerce, the PLA Advertising tool (Product Listing Ad) allows you to see your competitors' best-performing PLAs, define your Google Shopping rivals, see how many PLA keywords your competitors have in common with you, and discover which keywords trigger each ad.
Extra tools
SEMrush also has some other interesting and useful tools. Let's take a look at some of them.
ImpactHero is an AI tool that breaks down your content by buyer journey stages, detects the most impactful copy, and provides you with insights on how to adjust your content efforts to increase conversions.
Prowly allows you to get your PR work done more easily by helping you find relevant media contacts, send eye-catching visual press releases, track every single online mention, and more.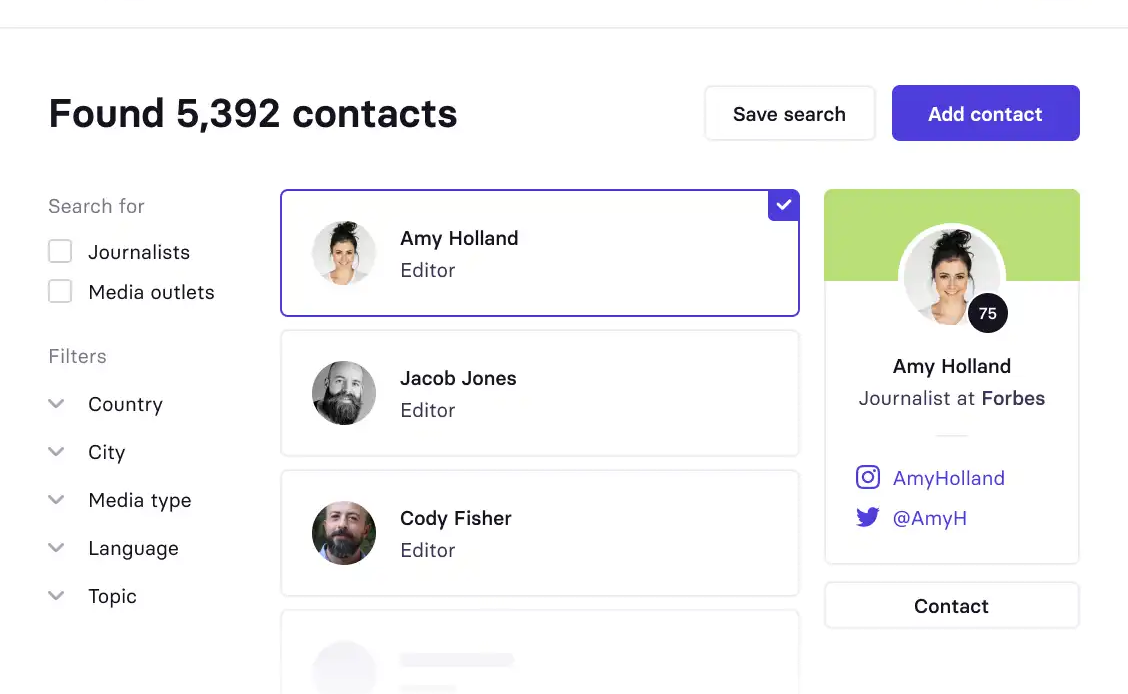 SplitSignal makes it easier to run enterprise SEO A/B split tests in a three-step process so that you can validate new SEO strategies before implementing them at a larger scale.
Finally, you can use the My Reports tool to build PDF reports quickly and easily with drag-and-drop Semrush widgets and plenty of formatting features.
These are just some of the extra tools that SEMrush offers in addition to the other features we've mentioned.
---
SEMrush Review – Pricing
You can start using SEMrush for free. The free plan comes with some of the tools, up to 10 requests per day to the Analytics reports, 10 keywords in the Position Tracking tool, and more. While that's quite limited in comparison to the premium plans, that's usually enough to find out if SEMrush is right for you before spending anything.
If you're ready to ramp things up, you can pick from three different premium plans, all with monthly and annual billing options and a 7-day money-back guarantee.
If you're a freelancer, blogger, or in-house marketer with a limited budget, the Semrush Pro plan, which starts at $99.95 per month, will likely be the best option.
However, if you're a professional SEO consultant or an agency with numerous clients, then you will be best suited to the Semrush Guru plan, which starts at $191.62 per month.
Additionally, you can also request a Custom Plan for larger needs.
---
SEMrush Review – What Previous Users Say
SEMrush has a 4.6-star rating on g2.com and a 9 out of 10 score on TrustRadius.
Many users claim that it is the best SEO tool they've ever used, citing the wide range of high-quality features that allows them to do all they need from one place effectively as the main reason.
Some people also mentioned that it might take a while for new users to dominate the platform given how extensive it is. Regardless, they said it was still beginner-friendlier than most SEO tools that they had tried.
Here's a SEMrush review on g2.com:
SEMrush Review – Pros & Cons
SEMrush Review – PROS
-All-in-one marketing tool
-Accurate data provided
-Constantly adding new features
-Desktop and mobile search breakdowns
SEMrush Review – CONS
-Not the most affordable option
-Free plan is quite limited
VidIQ Review
SEMrush Review – How it Compares to Alternatives
Other popular all-in-one SEO tools include SEO Powerhouse, Moz Pro, and Ahrefs. While some of them are more affordable than SEMrush, none of them offer as many features as it does. Also, each of them might work better for specific purposes.
For example, Moz Pro is known for its excellent keyword research tool while Ahrefs has more link-building tools.
If you own a large business, it might make sense to have a combination of tools that work better for specific purposes.
But if you're a solopreneur or own a small to midsize business, it can be very practical to have a single tool fulfilling a wide variety of purposes well, and that's exactly what SEMrush does.
Another thing to consider on SaaS products is how frequently they're updated with new features, which dictates how much better they'll be in a few months or years than they are now.
Despite already having so many features, SEMrush is constantly releasing news ones. And as we're writing this review, there are at least four new tools in beta.
---
SEMrush Review – Final Thoughts
SEMrush is one of the most complete SEO tools around, if not the most. And most importantly, all its features work extremely well despite being in large quantity.
It has everything you need to optimize your site and content to rank higher and goes beyond by offering features for content creation, paid advertising, market research, and more.
If you're looking for a product that can not only help you attract more organic visitors but also optimize and scale nearly all your other marketing efforts too, SEMrush is definitely worth trying.
And don't forget, you can start using it free.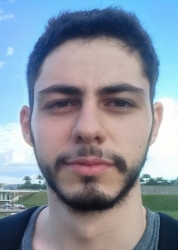 Latest posts by Pedro Tilki
(see all)