Today I'm going to walk you through how to build a list and monetize it with affiliate offers using paid search traffic, specifically Bing ads. Yes, you read that correctly. Bing ads. People always want to talk about Google and their incredibly successful Google Ads network, but they're not the only player in town. You're about to learn how to make money with Bing ads.
Are you someone who would rather follow along with a video? Check out my YouTube video How to Make Money Bing Ads – Affiliate Campaign Exposed [Part 1]
I love Bing ads! I've been using them since I started as an affiliate marketer. I recently formed a partnership with Bing ads and now I can offer $100 in free ad credit for anyone that joins. I thought it'd be a great opportunity to do a case study publicly for the world, so I could show exactly how I use Bing ads on a regular basis.
To claim your free $100 Bing ads credit, go to DayJobHacks.com/bing.
I'm going to be sharing everything inside this campaign from start to finish. I'm going to show you the ads, the keywords and the actual niche. You're going to see me build out the actual squeeze pages and collect the e-mails and see how I'm going to choose to monetize it in the end.
Bing Ads – What's To Love?
Why do I love Bing ads so much? I've said this before, but basically you don't stand to lose a whole bunch of money and it's great for affiliate marketers starting out. In fact, that's where I actually started as an affiliate and started earning money regularly by running ads on their search traffic platform.
It's a cheap traffic source in terms of you're not going to lose a lot of money. If you were to go to a native ad platform and started to buy native ads, you could spend a lot of money trying to test and find different placements. In the end, you'll only find a few placements that really work for your traffic source.
With Bing ads, you can target 10-1000 keywords and you can determine how many keywords you want to focus on. So, if you do some initial keyword research, you can actually start running ads and limit your expenses by reducing your number of keywords and targeting specifically the ones you want to focus on.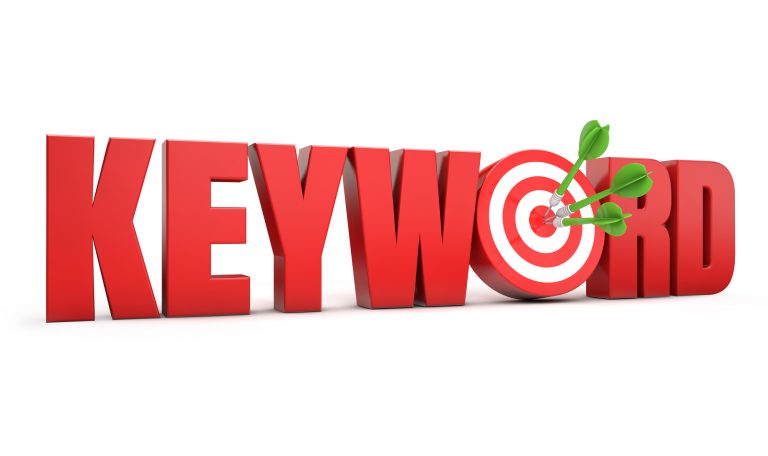 It's great for affiliates in terms of approval rates because they allow affiliates to run on their network. If you're going to Google search and running search ads as an affiliate, you're going to find that they will probably disapprove a lot of your ads if you're sending people to an affiliate page.
In this case, we're going to be building a squeeze page and collecting emails with super cheap traffic. I am going to show you how to get super cheap traffic and how to convert it in different ways in the backend.
Disclaimer: These are the strategies that I use to run profitable campaigns on Bing ads, but there's no guarantee I'm going to make a ton of money in this case study. I expect that we will have some success, but this is not a silver bullet. My (and your) results may vary.
This is going to be a multipart series. Today, we're going to build out the actual campaign setup, the squeeze page and show you the strategy. In the next part, I will show you the results, how to optimize, how to scale it further and potentially take it to another traffic source. This will be a white hat campaign, so you're going to see everything.
What Do You Need?
So let's take a look inside of my computer. Here we are on the squeeze page that we're going to use for this campaign. This is a squeeze page I built using WordPress and OptimizePress 3.0. There are a few things you're going to need if you want to make this work for you on Bing.
A way to set up websites.
A server.
A domain.
A third-party affiliate tracking tool.
If you want to understand how to set up a WordPress website quickly, go to PowerhouseAffiliate.com/action-plan and follow the step-by-step guide I've created on how to properly set up WordPress, how to set up your landing pages, your tracking, and everything else.
The tracking system I'm going to use today is CPV lab pro. I use this for all of my campaigns. It's self-hosted. It's very affordable. If you would like to try it yourself, you can actually get a coupon, powerhouse is the coupon code, and you can get $50 off.
We're going to be setting up a landing page sequence campaign. It's a more advanced strategy and something that we describe in more detail inside of our affiliate marketing courses at PowerhouseAffiliate.com. Join our premium membership and you can see our CPV lab setup, as well as our advanced affiliate marketing funnels that we build.
So, the whole strategy is to build a website where we're going to be building a list. We need the tools to do it properly, so with that in mind, here is the squeeze page I built using OptimizePress. It is very easy to set up. It's essentially a template, and I plug in the information.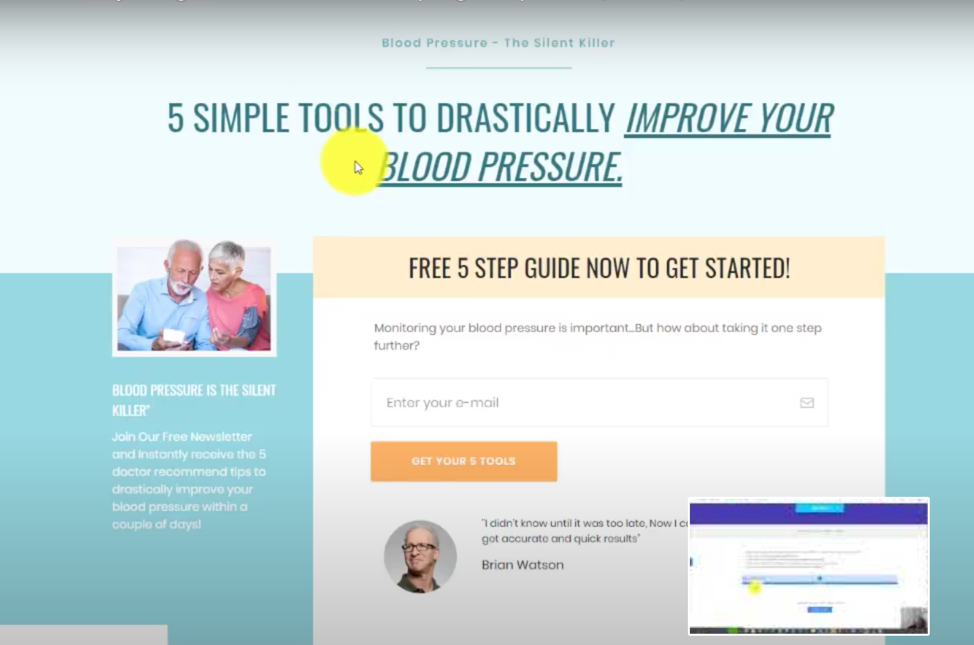 I've set up this page and I've connected it to my Aweber account. Aweber is the software that I use to capture emails. It's an automated email software platform so I can send people emails automatically and also direct them right to a landing page after they enter their e-mail on this form.
There are instructions on the OptimizePress site to guide you through this setup. Search for Aweber integrations, and, in only a couple of clicks, you can connect your Aweber account directly to your OptimizePress squeeze pages.
Don't forget! You can get a free 30-day trial of Aweber by going to DayJobHacks.com/Aweber. I am an affiliate for them, but I use them every single day. You're getting a great product and you're helping support my site if you use my links.
So now that I have Aweber and OptimizePress set up, my next step is to create a landing page sequence. I've set up this page and a listicle. I'm going to grab my campaign link from CPV Lab Pro. If you've gone through the steps at CPV Lab Pro and set up your landing page sequence campaign, then you'll understand exactly what I'm talking about. At the end you will be getting what is called a campaign link.
This is the link we're going to use in Bing ads where it's going to send people to our squeeze page. In turn, that page will then send people to our landing page, which is going to have offers that we're trying to convert and monetize our list immediately.
Here's the process of what happens when we click my campaign link. If somebody goes to Bing.com right now and searches for the keywords I target through my Bing ads, which we're going set up in a couple of minutes, they will see what my ad says.
When they click that link, it will be my campaign URL, and they will be sent to the squeeze page. So here we are inside these campaign stats. And as you can see, I don't have any visitors. But when somebody clicks the ad from Bing, they're going to go through my campaign link. And now when I come back into CPV lab and I do a refresh, we should see one visitor.
So, every time someone clicks the campaign URL we will see a visitor. Now, what I'm also tracking is how many times people enter their e-mail here. So let's just enter an e-mail and see what happens inside CPV lab pro.
So, they've entered their e-mail and now they've landed on the next landing page in my sequence that I've set up. There are basically only 2 pages in this sequence, a squeeze page and this landing page. Now when we come back into the campaign stats and do a refresh, we should see that there is one subscriber.
That is what I will see now if the user continues on this landing page and then decides to click on one of the offers that I have set up on the page. I have set up the click tracker on the offer link. If I click on the link, it is going to send me to the affiliate offer that I'm promoting as step one in this free guide.
If I refresh the stats again, I will see one click, which is a click on the landing page. I'll see the one subscriber and I can come down further and I can see which landing page. If I'm testing multiple landing pages, I can see which landing page shows one visitor.
I can also test more pages after the opt in to see if there's a better page that I could use. I can see how many clicks there are on the offer, and if it converts. All of this will be tracked in CPV lab pro, which allows me now to see the actual keywords that are getting the most visitors, the most landing page clicks, the most subscribers and all of the information I need. All of this will be tracked in here as well as other data, including where they're from, what devices they're using, and a whole bunch of other stuff that allows me to optimize and target people that I know will convert.
Now that we know how this is all set up, let's go set up the ad inside Bing. We'll start by focusing on just the U.S. traffic, because the offer that I'm promoting is U.S. I do have multiple offers on this landing page, but this is just an example of one.
Now it's time to go into Bing and look at the campaign management. We're going to create a campaign around blood pressure. I've ran blood pressure campaigns in the past. I ran a blood pressure monitor offer.
I used to do drop shipping, but not anymore. It wasn't for me. It's too much work for the amount of money that's being made on the front end. I like to stick to affiliate marketing, but what I did discover was that there are a lot of great keywords, and a lot of countries that blood pressure works in.
It's one of those mass-appeal offers that you can use with native ads and Facebook and still scale this in pretty much any traffic source. And it's somewhat white hat depending on how aggressive you get. So that is all we're going do today.
We are going to set up a new campaign around blood pressure in general. We'll set up one ad and then look at the results in a few days' time.
To create the campaign in Bing, as soon as you log into your account, on the main page, click Create Campaign.
If we want to track conversions, we want to put them inside Bing. Select "Conversions on my website". We want to make sure that all of the leads that we get come into Bing. We add Blood pressure free guide. And we're going to give people the five tips.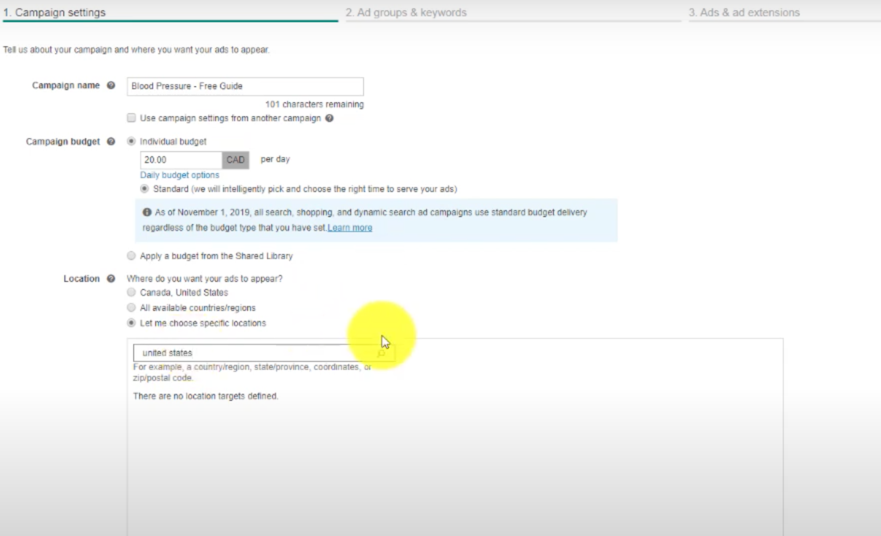 We'll start with $20/day for our daily budget. I'm going to target the United States. We can change this later or we can set up new campaigns.
Now we enter the website URL. This is where you will put your actual squeeze page URL, and then your ad group name. And then enter a keyword, which in our example is blood pressure. Then we're going to save and go to the next step.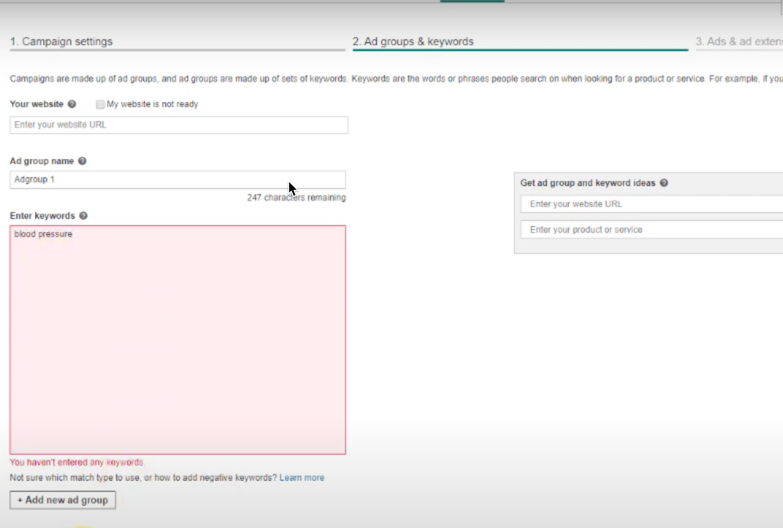 I'm going to do an expanded text ad. There are other options but that is the one we will go with. I'm going to enter the text now. After I've added the wording, I'm going to put my final URL here. This is the actual URL of your squeeze page.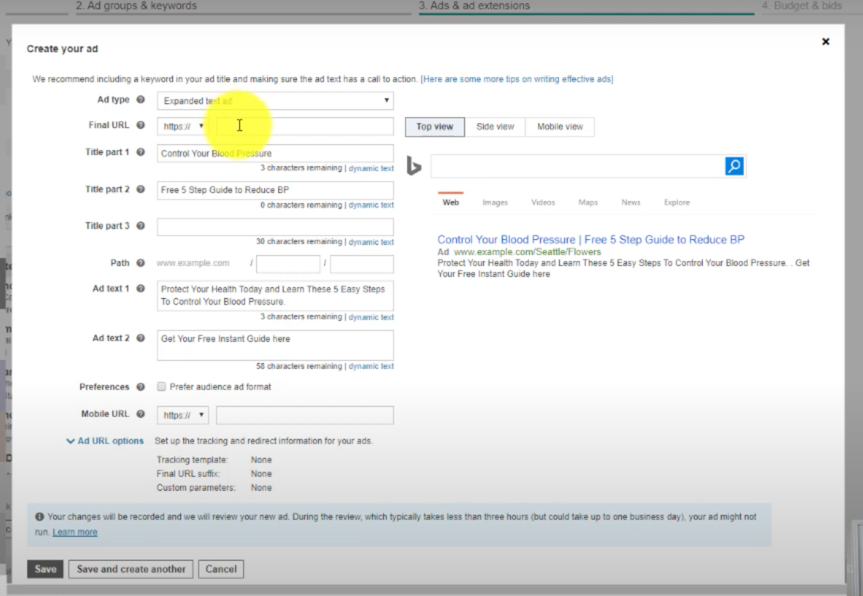 In the ad URL options I'm going to paste my CPV lab campaign URL. So, if you set up your CPV lab campaign properly and you selected Bing as a traffic source, you don't have to do anything else. Just grab your CPV lab link and put it right there in the tracking template. Now all the clicks will go through your CPV lab link. Don't forget to click save before moving on!
Now it's asking if I want to do a bid strategy here. Usually I'll start my search campaigns on a manual bid just to get some data first before I allow their system to start automating and automatically applying their rules. So, for now, I'm just going to manually use the bid I set and I'm going to set this roughly around 40 cents.
Now, for some advanced campaign options. You can also schedule your ads. I'm going to go all days for now until I see the conversion rates and certain hours of the day. Devices, I'll leave that alone. Audience ads, you can decrease. I usually decrease this by 50 percent. Ad distribution, I always go with the owned and operated Bing sites. I don't use the all networks. It's just going to give you a bunch of crap traffic.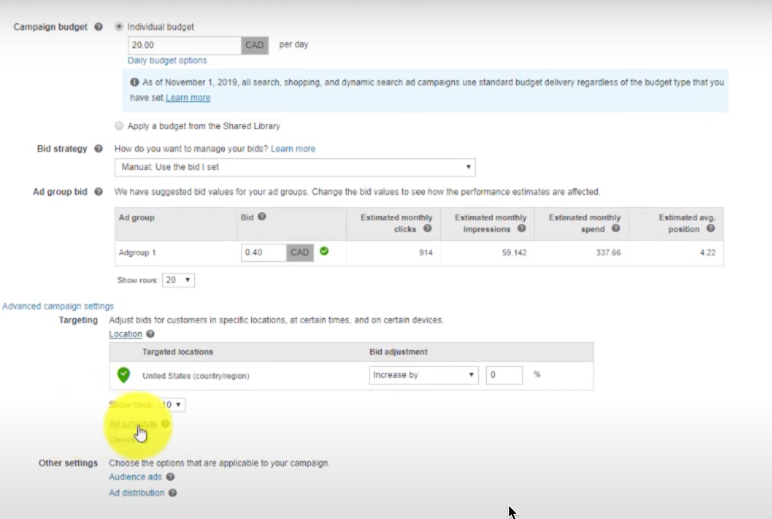 Now we're basically waiting for the ad to be approved. While we wait for that, there's one more step you can do and that's set up your campaign to track the leads inside.
Go to conversion tracking, and then conversion goals. You need to set up a goal. We are going to create a conversion goal. I'm going to call this lead blood pressure. The type is going to be a destination URL because the URL will be the landing page. That comes after they enter their email into the actual form, they go into the next part of my sequence – the five tips.
There is no revenue because it is a lead at this point, but I want to track it inside Bing. I want to do only unique and a 30-day window. I'm going to select the UET Tag. I have several here. I'll just select the one that I want.
I have this now as my tag. I want to copy that. OK, and save. Now I'm going to come to the landing page after the people enter their email. I'm going to edit it with OptimizePress. OptimizePress makes it very easy to edit your pages if you're building landing pages. They're all templates and easy to modify.
If I scroll to the bottom of my landing page, I can add elements here. What I want to add here is another custom HTML, because I want to put that code in there. Paste the code from Bing and put it in the custom HTML. Again, don't forget to click save.
Now that code is on this landing page. When people arrive here, it's going to tell Bing that I've got a lead. It's also going to tell Bing where that lead came from and what keyword was used.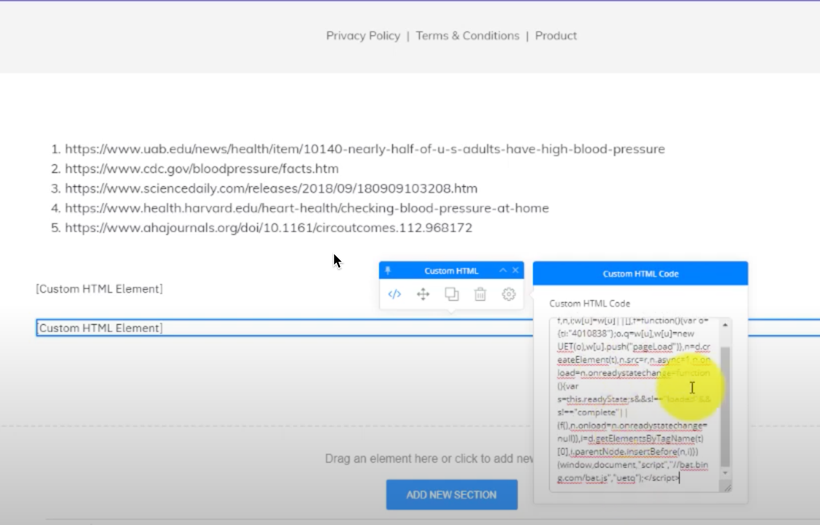 We're almost done, but not quite! If we want to properly test, we need to add multiple keywords to the campaign. This was a very basic setup, but if I want to add more keywords, I can click on the keywords tab and add more.
Now, there are a few different options of match types. There's broad, phrase and exact. I'll usually start with broad with a few major keywords that get a lot of traffic. But I will eventually switch my campaigns to phrase. I'm going to add about 50 keywords here related to blood pressure. There's a tool to do that. If you click on add keywords, you can simply select the ad group that we're running here and the tool itself will show you a bunch of keywords that you can add.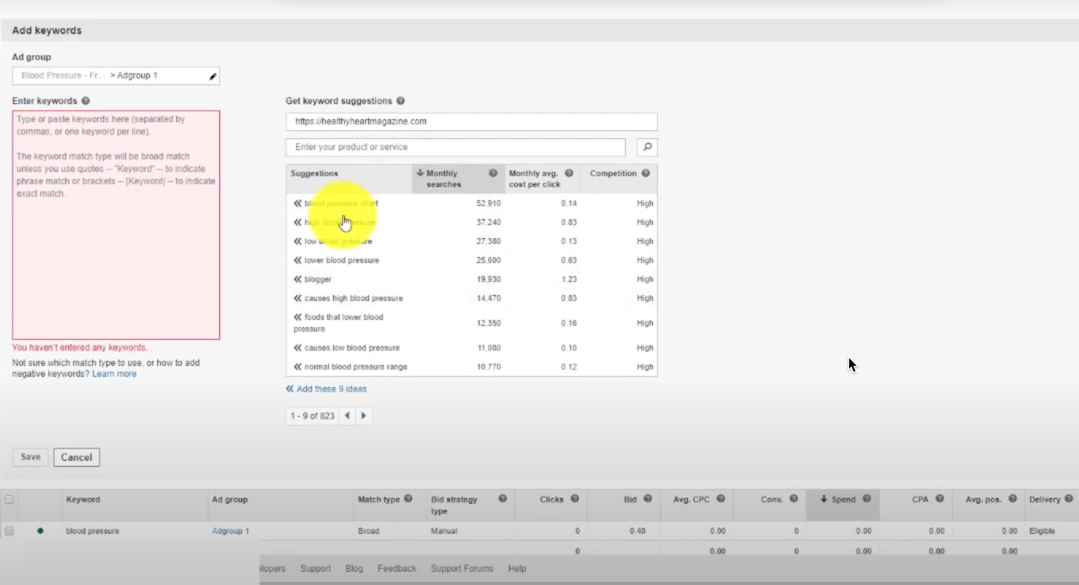 It tells you the monthly search volume and suggests keywords related to your topic, high blood pressure. Sometimes they'll suggest something that doesn't make sense, so don't just add them without looking at them first.
If you want to do more intensive keyword research and try and find other keywords that will work, there are several tools available that do that. I'll show you that tool I like to use.
If you use Google AdWords, you can click on tools and settings and go to keyword planner. Google AdWords actually has a very in-depth keyword planner that you can check out. Let's type in blood pressure and look at the results. It's going to give us the best keywords, and which are the most and least competitive.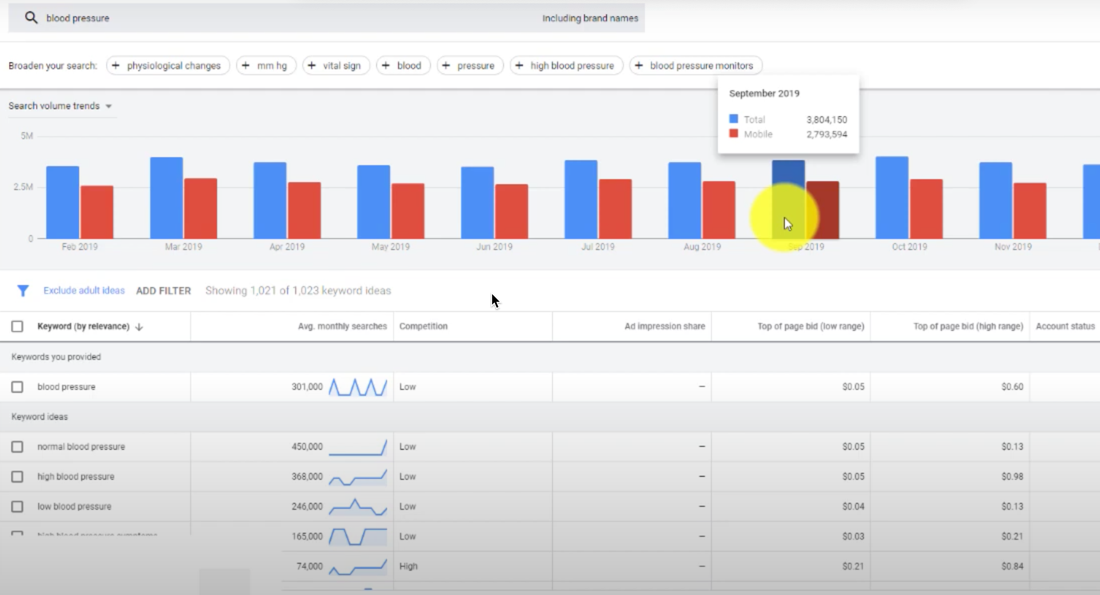 You can use these keywords to add content to your squeeze page. In addition to five tips to lower your blood pressure, I might add an article about the symptoms of low blood pressure. The article gives people the information that they're looking for, but at the same time tries to capture their email with my squeeze page.
You can download all of these keywords into a CSV file. So, if I want to grab some of these keywords, all I need to do is just click this button here. It's going to prepare the report and it's going to give me a CSV file. I can open that file, and I'll have all of the keywords in a spreadsheet that I can use to create content on my site.
That's as far as we can go until my ad is approved. In the meantime, I can create other squeeze pages, other landing pages and other ads, so I will be able to properly test my site and make adjustments based on the data.
Stay tuned for the next part of this Bing ads tutorial, and don't forget to claim your free $100 Bing ads credit, by going to DayJobHacks.com/bing.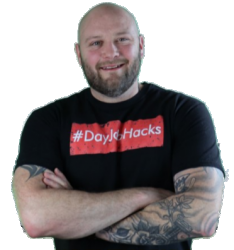 Latest posts by Joey Babineau
(see all)