2020 has been one of the most CRAZY years for online business. Major shifts are happening and the opportunity to succeed has never been more real.
Today I want to talk about 7 realistic ways to make money online in 2020 that have proven to stand the test of time, and will be compliant on pretty much every traffic source out there.
I know that we're into the second half of the year now, but that's ok. These strategies are a great way to generate revenue online and will continue to be into the next year, and beyond.
Every day I get online and I talk to people. I'm always thinking of new ways to make money. And there are so many ways to make money that it's kind of hard to focus your efforts on just one thing.
I'm going to go through some of those things that we've discussed as a team of people and what would really be something that I would want to focus a lot of my time on. Now, consider this. I don't have a lot of technical skills online, so I can only limit my income to certain things that I'm good at, unless I want to hire out and build a large team.
Some of the things I'm going to talk about here do require some skills, but this is a brainstorming list. I'm working my way from number 7 (my least favourite) and will end with number 1 (my most favourite) way to make money online. When we get there, I'll tell you why I continue to work on this number one thing and how I use it to make money.
7. Building and Selling Your Own Physical Products
This means that you actually make something that you can sell through a site and send it to people. An example of this would be something like crafts. This is something that I see people doing. They sell jewelry online that they make, and they have as a website set up and they can send this stuff to any customer that signs up.
A popular software service that people use for this is called Shopify. Shopify is a type of software tool. It's also a hosting company so that you don't need to buy your own hosting. You can just basically sign up to Shopify and setup your own online store right through their platform.
They have templates and then you put your product there and people can actually just order right through Shopify if you set up your own payment system. You can choose to get paid through PayPal or Stripe, both very popular payment gateways.
This is a very easy business model for people to set up. You don't need a lot of experience because Shopify basically does it all for you. They've set up the entire platform for you, so you sign up, list your products, and once a customer buys through your Shopify store you send them the product and get paid.
Now, the problem with this business model, in my opinion, is that it's not very highly scalable because you need to create and build these products and you can only sell as many as you can make. In order to generate more revenue, you either have to hire someone to make (and distribute) more product with you or raise your price. It's hard to imagine this scaling well if you are looking to grow your business.
6. Selling Your Own Digital Products or Software
Now we're getting into something that is much more scalable – digital products! If you create your own digital product, you can use a network like ClickBank to distribute it for you. ClickBank has a ton of different digital products on there. Everything from how to create jewelry to how to make money online.
ClickBank has digital courses. They also have digital software, so if you know how to create software, you can sell it online. You can set yourself up as a merchant, or a vendor as ClickBank calls them, and you can actually sell your product through there.
This also allows you to attract affiliate marketers who will sign up to sell the product for you. Now, you will obviously have to recruit your own affiliates because you can't rely on ClickBank to provide you with enough affiliate traffic simply because you are listed there.
If you have a particular skill that you can put into an e-book or into a digital product, you can set it up online. You can use a software service like aMember, which is a membership site platform.
You can get people to sign up to your membership site and then you can plug aMember into ClickBank and they'll be automatically connected. And now you can start selling your products through ClickBank, and people will actually get your product inside your platform, which is aMember.
This is a very popular business model. It's scalable, and I actually do that myself for one of my products.
5. Building an Advertising Agency
With this one, you need to have the skills that we're going to talk about in the next parts. Now we're getting into how to get traffic online. To build an online agency you need to have design skills where you can design things for companies and you also need to have traffic generation skills.
In other words, you need to know how to get traffic to people's websites and you need to know how to convert that traffic. This requires a high amount of skill. A lot of people are building agencies online. You'll see it, especially if you're on Facebook, and you're interested in how to make money online.
You're going to see a lot of ads teaching you how to build an agency. This is one of those businesses that I don't really particularly want to do, because it's another one that is really hard to scale unless you are constantly going out and getting new clients.
Always Looking for New Clients
You have to go out on your own and you have to find people that need these design services and need advertising services. A lot of people start locally. They'll go to restaurants or they'll go to local businesses and say, "I can get your website on the first page of Google, or I can get you a bunch of clients for your business. Would you like to join my agency?"
You're out there prospecting, finding new clients so you can only scale as fast as you can get new clients. It's one of those businesses that requires a lot of work. And that is the reason why I didn't get into it. I know how to get traffic and know to get conversions, but I don't want to go out and start recruiting and getting clients.
At that point you're basically working for somebody else. You need to meet deadlines and that's just something that I wasn't interested in. But it is something that a lot of people do, and they make good money from it.
So if you have the design skills and you know how to get traffic conversions and build an agency, it could be something that you could look into.
4. Dropshipping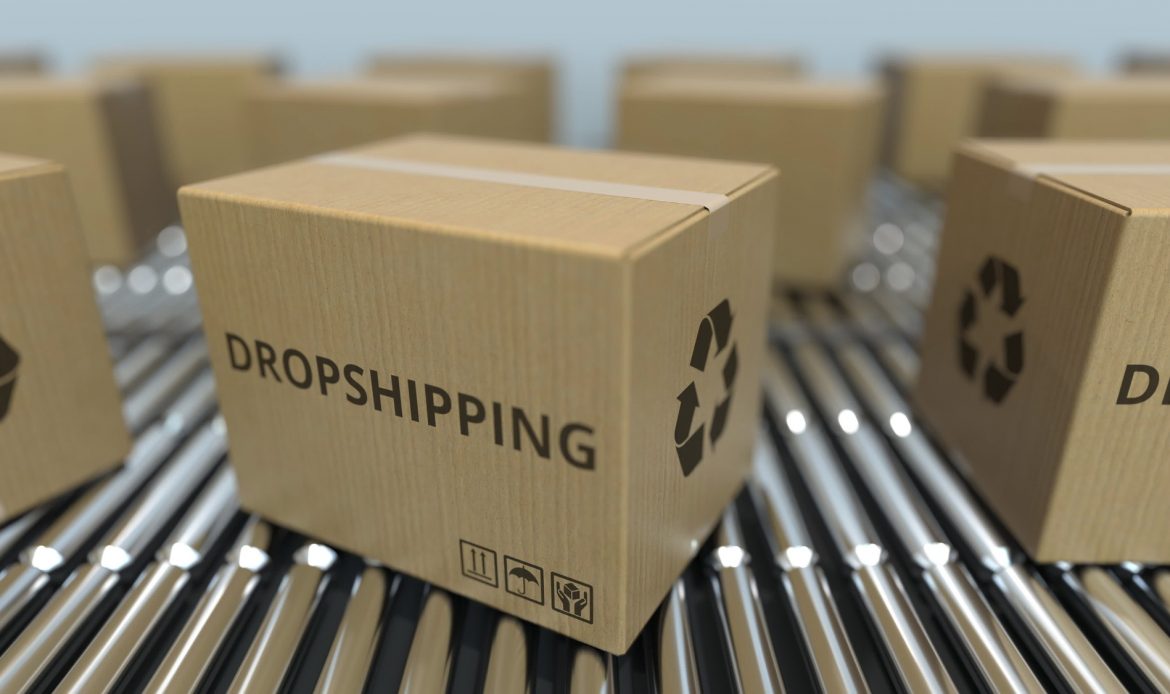 Dropshipping has been everywhere over the last couple of years. It's one of those things that gets hot, but then it's starting to slow down again… until it starts to get hot again. Dropshipping seems to ride a rollercoaster, but it's one of those things that is really easy to do if you focus on it.
It's an easy way to make money online. So that is why I have this on my list of things for 2020, because it's still one of those hot things you can make money doing. Dropshipping, basically is where you find a product or service that's available through a direct manufacturer. Most people get them from China or U.S. or other countries that have good manufacturing capabilities.
Go to the Source
You find a good product and a direct source for that product because it's usually a lot less expensive if can buy it directly. Then you sell it in North America for a lot more.
A popular site to look for inexpensive products to resell has always been AliExpress, but a lot of people are catching on to that. They know they can go to AliExpress and find these products cheaper than buying them through a marked-up website. So, it's not really one of those business models that is working that well anymore.
What you need to do if you want to be successful with dropshipping is find a good product directly from the source. If you know people that are into this, you can find products that are good, and you can set them up again on Shopify. You don't even have to actually touch the product at all.
Completely Hands-off
A lot of these manufacturers will plug right into your Shopify store, so you don't even have to physically touch any of the products. This is why it's a little more scalable than #7, which was building your own product, because now you're not building any products. You're just the middle entity between the product manufacturer and the customer.
Shopify allows you to do that. You set it up the same way as you would in the original one that I described but now you're dropshipping. Basically, somebody comes to your website, they order something, they enter and all their information. You hit a button and it sends it to the manufacturer to send this product to the customer.
You're never actually touching it, and it's something that is very scalable. A lot of people are making money doing it. One of the good things about this business model is that you can actually set up ads on Facebook for your own company and you'll likely not be banned as long as your customers are happy.
Don't Get Banned
As soon as you start getting shady and sending them crappy products and being very aggressive in your advertising, Facebook will ban your account. So be careful if you're doing drop shipping. Just make sure you have a good product and that people are getting it promptly, so they're not waiting three weeks to get your product.
Make sure you have a good shipping setup and you'll actually make some money with dropshipping.
Amazon FBA
Now, another angle on this is to actually use Amazon FBA, which is the fulfillment by Amazon. It's pretty much the same idea, except now you're sending it from the manufacturers to the actual Amazon fulfillment center. This is a little more strategic and you can get a lot more traffic through Amazon FBA.
I'm not going to get into all of the technical parts of Amazon FBA, but if you're considering dropshipping, really do some research on Amazon FBA and see if that's a better model for you. You can get a lot more traffic from Amazon and there's some other really good benefits doing it that way.
3. Freelancing
If you have skills in demand but you still don't have the budget or the time to focus on your own marketing tactics for your business, you can use your skills and perform work for other people. There are tons of freelancing jobs out there. Everything from writing articles to building massive websites online.
You can make money online from pretty much any skillset that you have. And you can build your skills by doing tasks for other companies and learning how they're running their business.
For a complete list of skills that employers are hiring freelancers to fill check out Upwork.com, Fiverr.com, and Freelancer.com.
2. Content Marketing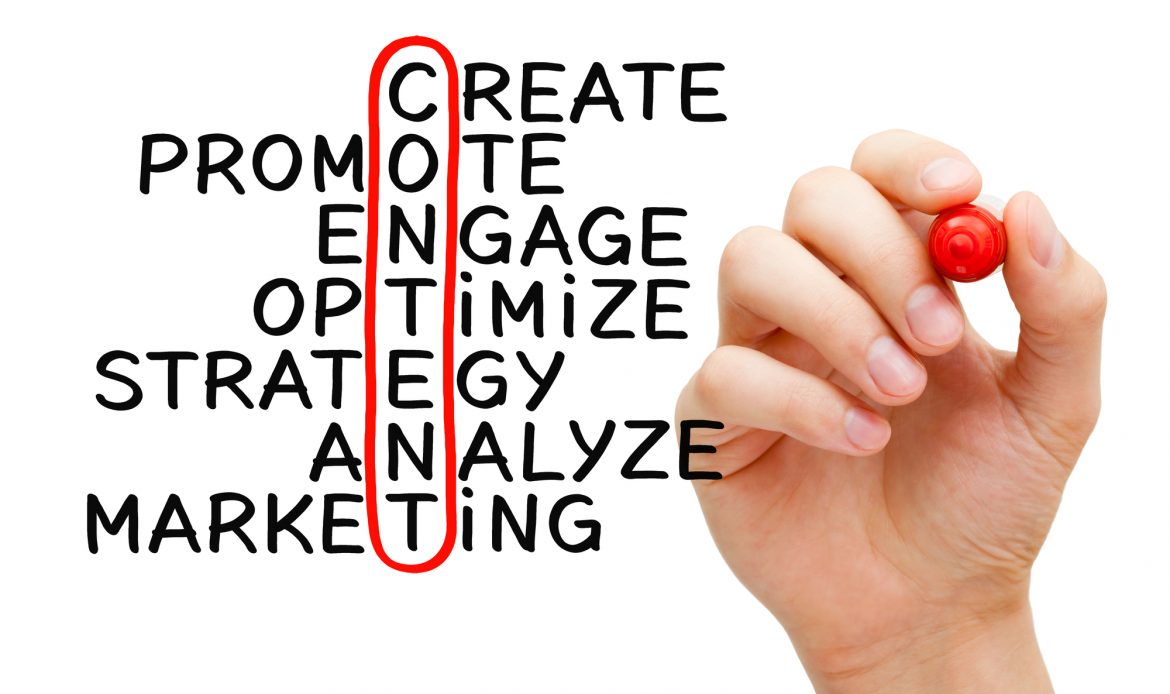 This one is actually something I also do online, which is content marketing. This is where you are building an authority style website in your niche. You can choose any online niche and you're creating content and getting money through arbitrage.
You're creating income by monetizing your website, getting traffic cheaper to your content than what you're getting back in return. So you need to know how to monetize your Website. One of the best things to do for this is to create a lot of content around your niche, do some keyword research, make sure you're finding keywords that you can focus on in your content.
Target Great Keywords
By creating your content around relevant keywords, Google is going to start to rank you in their search results. We are also going to be buying traffic to this website to get a jump start rather than simply getting traffic organically.
So, you're going to find a bunch of keywords. You're going to write about those topics in blog posts by using a platform like WordPress. Create your blog, then you're going to monetize it with things like AdSense and native ad widgets.
When traffic starts coming to your website, people will click on those ads and you're going to make income. Obviously, the more traffic you get, the more page views you will get on your website, and the more income you're going to make.
Find Something You Can Write About
We start generally by just building the site with 25 to 30 posts about the niche that you've chosen. The more specific your niche is, the better. So, you have a particular interest like boating, pontoon boats, Harley-Davidson motorcycles or anything like that. (Those are things I'm interested, by the way)
If you have an interest like that and you create a website around it, focus on that target market and write articles and information that people in that niche are particularly interested in, you can get people to also join your list.
If you have a little email capture form and you give them something free, you can start getting organic traffic by people searching in that niche because you'll be starting to show up in search engine results. You see people clicking on ads. You get income.
That's when you consider, OK, well, let's start buying traffic to my best posts. If you find a post that's making good money per page view on AdSense, we'll say if you're getting a thousand page views and you're making thirty bucks, then it makes sense to perhaps buy traffic to that page and see if you can increase the page views, increase your revenue.
That's arbitrage – cheaper traffic to the website and more income coming in. That is one way to do it. And you're not an affiliate yet. You're just monetizing your content and your email list. You're building an email list and you're building a massive content site.
Build an Asset You Can Sell… Even if you Don't Plan to
The advantage of building this authority or niche site is that this is something you can sell. This is a sell-able asset that you're building online. Some of the other ones I mentioned already, like selling your own digital products, are obviously something you can sell later if you have a good product.
It's not that easy with some of the other business models. Selling a dropshipping business is really hard to do. It's impossible to sell a freelancing service. But by building a content arbitrage site, you can actually sell this for probably 30 to 40 multiples of your monthly profit.
For example, if you're making 1000 dollars a month from your content website from organic traffic, you could sell it for 30 to 40 thousand dollars on a place like Flippa.com. Most people that build these sites don't sell them, though, because they're more valuable to hold on to and just get that recurring revenue every single month.
As long as you continue to try to create new content, that's good for your niche. So that is why that is number two on my list. I really enjoy that one because you can create a lot of content. It becomes fun and you start building an asset.
1. Affiliate Marketing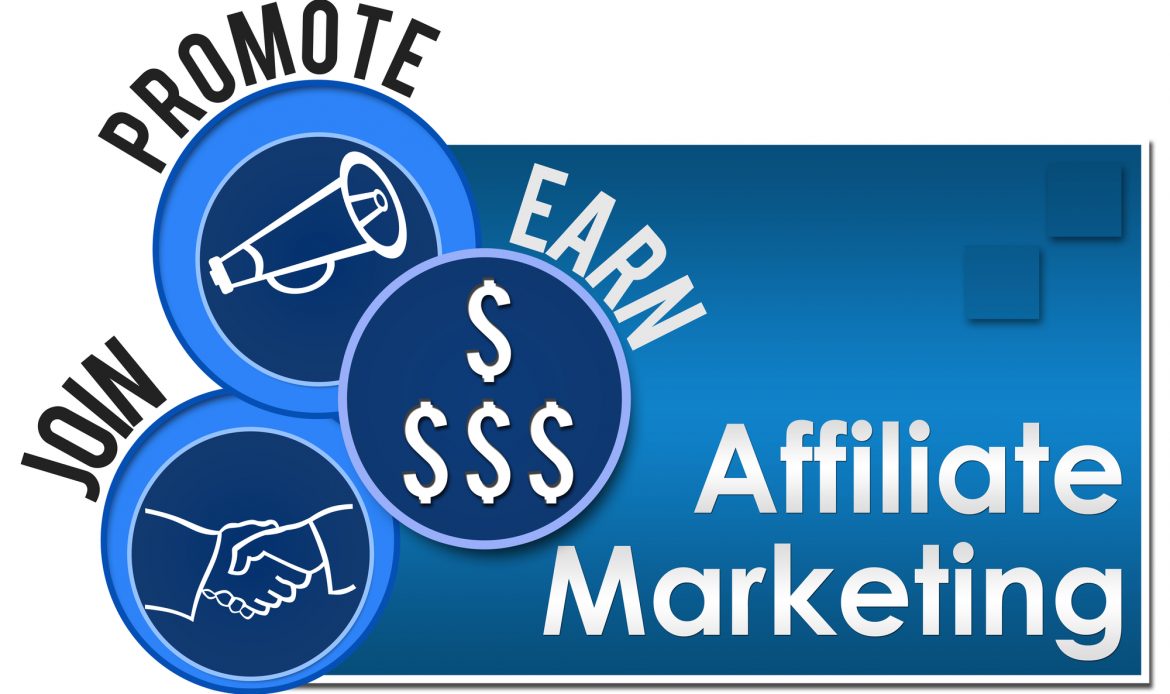 We've made it to number 1! My favourite way to make money online! Can you guess what it is? It shouldn't come as a surprise that affiliate marketing is my absolute favourite way to make money online.
Affiliate marketing is one of those things that gives me the freedom to do whatever I want. I'm not working for any other person except for myself. I'm selling things online and making a decent commission for doing so.
I have the skills to get traffic and I have the skills to build landing pages. I can build a website with content. So, I can combine number two by building an authority site with a ton of traffic incoming. That's valuable in itself. I can monetize it by being an affiliate, by building landing pages for these products.
That way I'm not dealing with the manufacturers. I'm not shipping. I'm not setting up Shopify. There's nothing like that going on. I am just putting a link on my Website and promoting a product. Somebody clicks that link. If they buy or become a lead for that product, I get paid now.
Look For Great Offers
There are three types of offers that I choose to run: CPA or CPL or CPI. This means cost per action, cost per lead or cost per install offers. For the most part, most of my campaigns are focused around those types of offers. There's a good reason for that; they pay out usually 100 percent or more on sales.
If I'm selling a flashlight, for example, I'm going to be paid at least a hundred percent or sometimes more. Why? Because there's a big back-end system happening on these offers. They're making most of their money in the back end.
Contrast this with if you're trying to sell as an affiliate on Amazon. You're only going to get 1-10 percent as an affiliate. If you find CPA networks that have lead style offers, you can make a lot of money by not really doing a lot of work.
Another benefit of affiliate marketing is that you don't have to be there for all the support. You don't have to contact customers. You have nothing to do with that. You're just getting traffic and you're just building websites and landing pages and getting traffic to them.
It's Not Always Easy
Don't think for a second that this is easy money. Affiliate marketing does require some skills. You need to know how to get traffic. You need to know how to build landing pages. I would recommend starting with the previous strategy, which is your content marketing.
Build a Website. Understand it. Know how to get organic traffic before you start going into buying ads on places like Facebook or Google. Then, as an affiliate marketer, you're going to learn all of the skills you need to make all of the other things in this list work. You need to know how to get traffic and you need to know how to get conversions.
That is why a lot of people start with affiliate marketing. It allows you to grow all of the skills you need to do any of the other things on this list and build your own business. A lot of affiliate marketers have moved on to becoming product owners or they've moved on to run multiple large corporations.
There are multi-million-dollar affiliates that still do affiliate marketing. I am one of those people that like to focus on affiliate marketing because I like to just come down into my office, have a coffee and not have any stress.
Final Thoughts
There are so many different ways to make money online, even more than what I've covered here. But I know that if I was looking to start to make money online in 2020, I would definitely tackle one of these seven. Each one has its own advantages, so it really depends on what kind of person you are, and how much time and budget you have to invest in your business.
Do you use a different way to make money online? Have you tried one of these in the past? Leave a comment below and join the DayJobHacks conversation.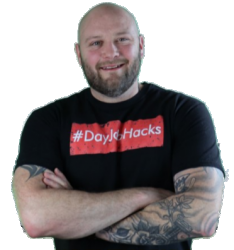 Latest posts by Joey Babineau
(see all)