We're still in the middle of a global pandemic. As scary as it sounds, this could still be a real opportunity for you and your business. That's right! Today we're talking about how to choose the best CPA affiliate offers during a pandemic.
If you're like me, then you are getting bombarded with emails every single day from CPA affiliate networks or other traffic sources out there. I've been doing this for a while, so I get a lot of emails from these companies and a lot of them have changed their focus lately to what's happening around the globe.
Initially the offers seemed very opportunistic, even a little sleazy, but the tone has changed quite a bit. We know that the world is hurting right now in many places. Now you're seeing a lot of networks sending out messages saying, "Please don't say anything about this virus in your ads".
As affiliate marketers we want to make sure that we stick with our ethical principles. Yes, we want to continue to make money during this time. We need to make money, pay our bills, and maintain our businesses. And we can.
In a previous email that I sent out to the subscribers of PowerhouseAffiliate.com, I mentioned that I have two businesses. I have an online business and an offline business.
Both of the businesses are in real estate, except that the online business is online real estate. Yes, your websites are online real estate! It's no surprise that the online business is doing much better right now than the offline business.
I want to focus on the online business and a lot of what I do online is CPA affiliate marketing. Let's take a look at some of the trends from my online business and see what we can learn from those.
We need to look at what the other traffic sources and networks are saying in terms of what's working right now. A lot of these might be obvious to some people, but this would be extremely helpful for readers who are looking to get into CPA affiliate marketing.
There are niches that can survive during something as drastic as a global pandemic. In fact, I have a couple of websites that are doing extremely well. They're doing better now with everybody staying at home.
They go on the Internet, they read the news, and they click on ads. That is still happening and it's probably happening a lot more than it was before.
Some places are getting more traffic. Some people are getting less traffic. The challenge is still there for affiliates to find winning campaigns. There's a lot of opportunity right now to do it while still being ethical.
Traffic Sources
Let's start by going over a few of the traffic sources that I'm going to reference as we look at the trends.
PropellerAds
This is an email I received from PropellerAds. They're a push notification network that you can buy ads from. I've done a case study on PropellerAds that covers how to buy traffic there, how to get clicks, and more.
Content Sites
They're saying the biggest traffic growth has happened in content sites. That makes sense. People are online more. They're searching for stuff online.
If you have content and you're doing arbitrage, for example, people are going to those content sites by using AdSense on your webpages. They are clicking on the ads. They are click happy and they are reading content.
Movie Streaming
Next one is movie streaming. This makes sense as well. I've created case studies inside PowerhouseAffiliate.com where I've shown actual examples of movie streaming and sports streaming campaigns.
I've spoken to a streaming company representative and they are seeing the same spike – movie streaming to be specific here.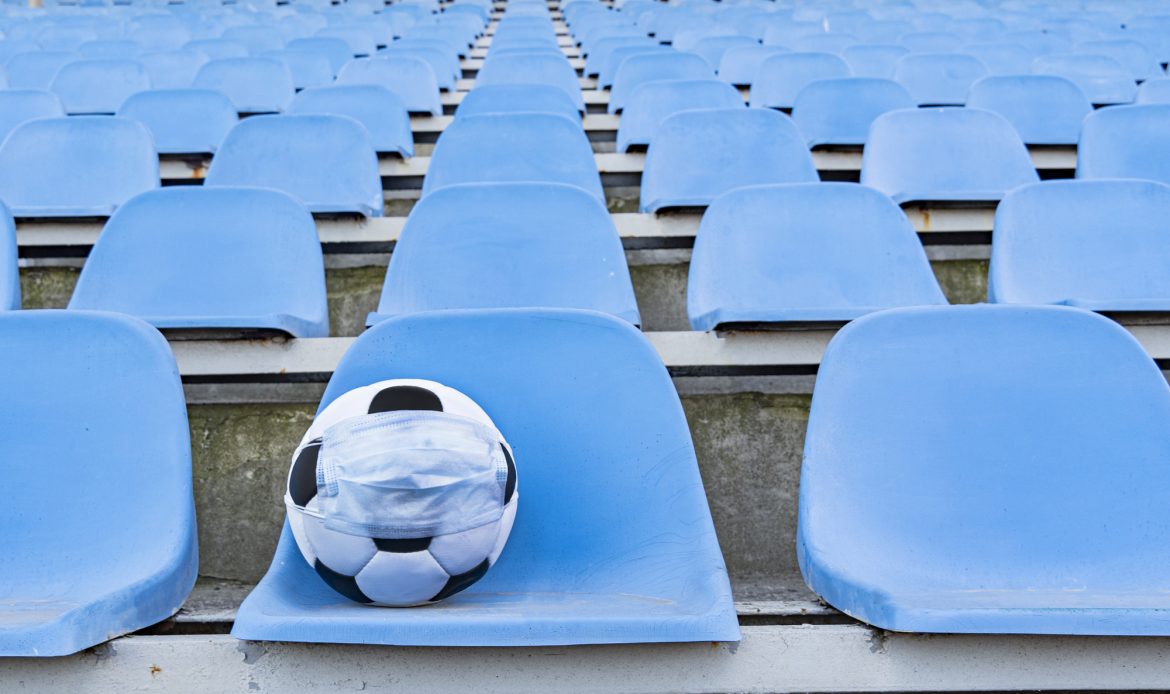 Sports
Now, if you're into sports streaming, or you're into sports betting, you've probably noticed a big hit to your traffic because of the pandemic. Back in the spring, professional sports came to a sudden halt, meaning no sports available to stream or bet on.
Things are starting to pick up a little for sports offers though, with the recent reopening of some major leagues. I think it if you can find some good offers, these would be worth pursuing as a CPA affiliate.
However touch and go sports may be, movies are a very different story. There continues to be a huge demand for people looking to watch movies online. There are plenty of streaming offers out there. In fact, we have one inside Vault Media.
If you want access to Vault Media's private CPA network, join PowerhouseAffiliate.com. You can have access to this movie streaming offer. We actually have a few streaming offers.
Social Networks
Social networking websites makes sense. People have a lot of free time on their hands, so they are on social media now more than ever.
Games
Obviously, games is going to be a big one as well. People are already starting to play more games. They have time on their hands. Actually, I've been playing a lot more chess while I sit upstairs bored sometimes.
I'm not bored too often, let's be honest. I've got a couple of kids and a couple of dogs. But if I ever have a spare minute, I'm going to throw up a game of chess and play it. I know my daughter's playing a little more Roblox right now.
There are lots of other massive games you can get into if you want to run gaming offers. Where do you find them? Well, you just go to a place like OfferVault.com and search for gaming offers.
Sweepstakes
Next is sweepstakes, which generally seems immune to any outside influence because people always love to get free stuff, no matter what is happening in the world. The question is, will these sweepstakes offers be able to monetize their back ends, considering the disruption of call centres and delivery systems. If not, you can expect that means that there's going to be limited caps on some offers until things begin to improve.
Be careful running sweepstakes, though. You're probably going to be hit with quality issues if you go too aggressive. I like running the ones with subscriptions because people enter a credit card and it's really hard to get bad quality if you're getting people to submit a credit card.
Another consideration is that credit cards may be maxed out if the economy continues to suffer, then you might also be getting low rebill rates on the subscription apps.
Want to learn more about CPA Sweepstakes offers? Check out my post Sweepstakes CPA Offers: How to Make $100 a Day
Apps
Apps is another killer one that is clearly one of the biggest opportunities right now.
We have food up. Another great one. If you can find a food delivery type of CPA, offer those ones. I hear they are crushing it right now. And I think it will work in the future. People are going to be more apt to use it once they know how to use it.
We're seeing a shift in people's spending habits. A lot of these services that people are getting right now, and that are spiking, are things that they never would've thought of doing before. Once you start doing something, you learn it, you like it, and all of a sudden you become a client forever.
I think the same is going to happen with streaming. People that never thought of streaming movies before are now coming online to watch Netflix, or Disney+ and discovering "Wow, this is actually great! I might keep it forever."
A lot of these companies are building their audience right now, at a time when many other companies are collapsing. Most business models are not equipped to handle something as unprecedented as a global pandemic.
But there are some who are actually growing dramatically right now. Health care, is another obvious one.
Google Trends
Google Trends is another place where you can check out what's happening. You can see what people are actually searching for right now on Google Trends. Most of it is clearly related to the corona virus.
Grocery Apps
Retail US grocery apps. That's a big one. Look for installs that talk about getting deliveries, getting food, grocery apps. I saw a stat recently about Walmart. 160% growth in app downloads just for the Walmart app. That's impressive!
You'll find apps that you can get paid for installations. That is a great opportunity. Where would you promote these, you ask? Well, actually there are push ads. There are search ads. You can do native ads, social media ads. All of these will work.
I've done paid case studies on unpaid traffic showing how to get traffic to these offers. If you haven't signed up yet for PowerhouseAffiliate.com, you are missing out on tons of great training. Check out our case studies, webinars and more!
The best part? Your exclusive access gives you a front row seat to actually see me employ the exact systems that I use to drive traffic to get these downloads. I show you step-by-step everything that you need, with an over-the-shoulder view, as I set it all up from scratch.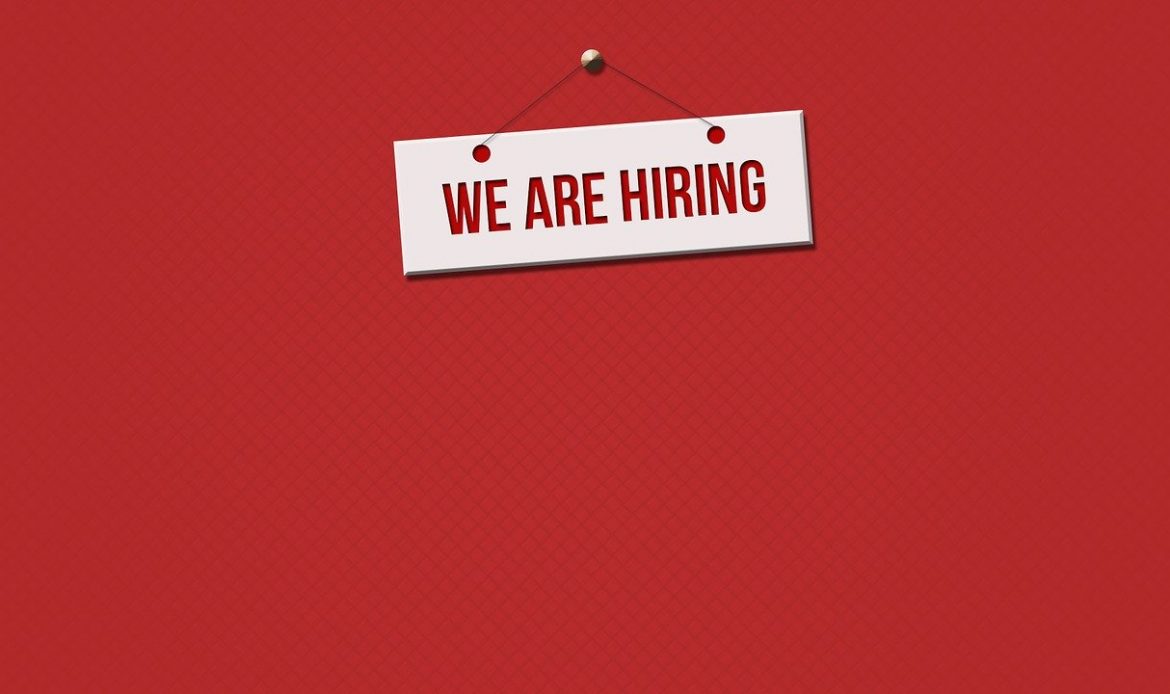 Employment and Recruitment
This pandemic has been hard on the global economy. Many businesses are shutting their doors. Some of these closures will be permanent. Any employment or lead generation offers are going to be hot for the foreseeable future.
Finance
People are going to be scrambling to find ways to keep their finances afloat. There is a real opportunity to provide them with valuable offers on finance, lending, loans, and anything related to money. Remember to avoid any scammy offers.
AdPlexity
Finally, I want to check and see what ads other affiliate marketers are running right now. I can do that with a great spy tool called AdPlexity. AdPlexity is a tool I use a lot. I am an affiliate for AdPlexity so if you want to use it, and support my channel, go to DayJobHacks.com/AdPlexity.
It's a great tool. It shows you what advertising is happening in the industry right now.
This tool will basically scrape all the news sites out there and see what native ads are running currently. It gives you a great idea of what is actually out there. You can filter it all the way down to affiliates and affiliate networks traffic sources.
My Focus
So myself, my main focus right now is to make money on my niche because it's working really well for me. A lot of people are looking to make money and I'm actually finding good, legitimate offers to send them.
Of course, we also have our affiliate marketing training, but not everyone wants to be an affiliate. There are a lot of people out there that want to make money doing online jobs, like freelancers.
So what I've been doing is setting up some listicles in terms of how to make money online. I recommend the affiliate marketing path because I do the training inside PowerhouseAffiliate. But I also recommend other ways to make money online, like surveys.
A lot of people don't have the desire to be an affiliate but if you're reading this article, then you likely know what CPA affiliate marketing is. There's a massive potential to make money, especially in paid advertising.
Final Thoughts
2020 is turning out to be quite the crazy year, but in times of global economic uncertainty, it is still possible to find the best CPA Affiliate offers, even during a pandemic. Sure, you're going to have to adjust your strategy to match the new reality. Some markets are going to take a hit, but if you do your research and choose your offers carefully, we can all weather the storm.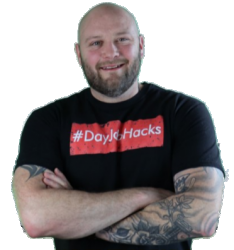 Latest posts by Joey Babineau
(see all)