2020 is certainly turning into a memorable year, and not necessarily for all the right reasons. We are currently in the middle of a worldwide pandemic, coupled with a devastating stock market crash. While many traditional businesses are struggling, not everyone is focused on the doom and gloom. On the contrary, a pandemic and stock market crash just might be the perfect opportunity to start an online business. In this post, I'm going to cover 11 online businesses that could boom during a pandemic and stock market crash.
Think that idea is just crazy? Think again! History is filled with examples of major companies that began their humble origins during tough economic recessions – names like General Motors, Hewlett-Packard, and Microsoft. Sure, that was a different time. That couldn't happen now, right? Wrong. Online businesses like Mailchimp, Uber and Airbnb were forged in the fires of economic downturn and continue to thrive today by adapting to an ever-changing landscape.
Webinar and Live Stream Software
Social distancing is the new reality. Businesses have closed their doors to employees and moved their workstations to the home office or living room. Online communication is more critical than ever. Live streaming webinars have effectively replaced face to face meetings for employees everywhere.
As an affiliate marketer there is an enormous opportunity to meet the newfound demand for, not only webinar software, but all categories of online team collaboration and productivity software.
Companies like Demio, Webinarjam and Gotowebinar offer you the chance to promote their webinar software, while other companies like Asana, Slack and Trello develop software to increase team productivity and maintain a clear workflow.
Creating a review site is a tried and true tactic for many savvy affiliate marketers. You could great a detailed pros and cons list for each product you review and recommend an ultimate winner in that software category.
Monetize an Online Event or Class
I noticed something interesting in the local paper recently. There was a story about someone who was doing an art class online. More than likely they were using webinar software to livestream the event.
It turns out there were thousands of people interested in attending this online class to learn how to paint! People are currently housebound and desperate for anything new to break up the daily monotony. I imagine many of those people would be perfectly willing to pay for access to learn a new skill.
The organizer could collect payments through PayPal, Stripe, or even email money transfer. If you have a skill like this, why not consider monetizing it? However, if you don't think that you know anything that people might want to learn (you're probably wrong) then find someone who does, and offer to help set them up for a fee.
There are endless possibilities for an online seminar. With a little creativity and imagination, you'll surely come up with an idea to pitch to a very captive audience.
Online Digital Education
Now it's time to expand on the previous online business idea, and take the online class to the next level. Rather than a single class delivered live to students, this online business is created around a complete online digital education.
Online learning has never been more in demand than it is now. Schools are shifting to online learning. Businesses are fully embracing it. People are sitting at home and they are thirsty for knowledge.
Learning Management Systems (LMS) is a general term for software specializing in delivering your unique content to paying clients. Companies like Thinkific, Teachable and Udemy offer you cloud-based solutions where you can easily create, manage and market your online course. If you're relatively technical and prefer to self-host your online course, consider a WordPress plugin like LearnDash and skip the monthly hosting fees charged by the cloud-based providers.
As an online marketer maybe you're not interested in creating your own online course to sell, but prefer to promote the LMS software to others who are looking to create their own online course empire.
So, whether you're building your own training course, setting it up and selling it yourself or you're an affiliate, there's a huge opportunity right now in digital online education.
Online Financial Offers
We keep hearing that these are unprecedented times, and while that might be true of the current COVID-19 pandemic, the stock market instability is not new. There have been crashes in the stock market in the past, and there will be crashes in the future.
If you're an affiliate or a business owner and you're in the financial space, financial offers are currently hot. Consumers have a very real interest in financial services and training, motivated by watching the bottom fall out of their retirement savings, and mounting debt if they are unable to work because of the virus.
Most importantly, we can ethically provide these people with the answers they're looking for, while avoiding all the scammy cash grabs that inevitably pop up during times of uncertainty like this.
Affiliate marketers looking to capitalize on this trend need to focus on creating online lead generation sites, and funneling qualified leads to companies offering generous payouts them.
Promoting Businesses that Specialize in Supporting Offsite Contact Centres
Contact or call centres typically employ hundreds of people crammed into cubicles one after the other – in other words, the perfect breeding ground for any pandemic outbreak. Many of these businesses are closed, or have transitioned to a 100% Work At Home model.
Any business that can work with these contact centres to help ease the transition are going to be in high demand. Call centre employees require specialized software to be able to answer their calls from home, as well as software solutions to provide scheduling, meetings and support.
If you are an online marketer with the ability to provide these companies with qualified leads, you are in an excellent position to leverage those relationships. The sooner our call centres get back into operation, the better it will be for all of us.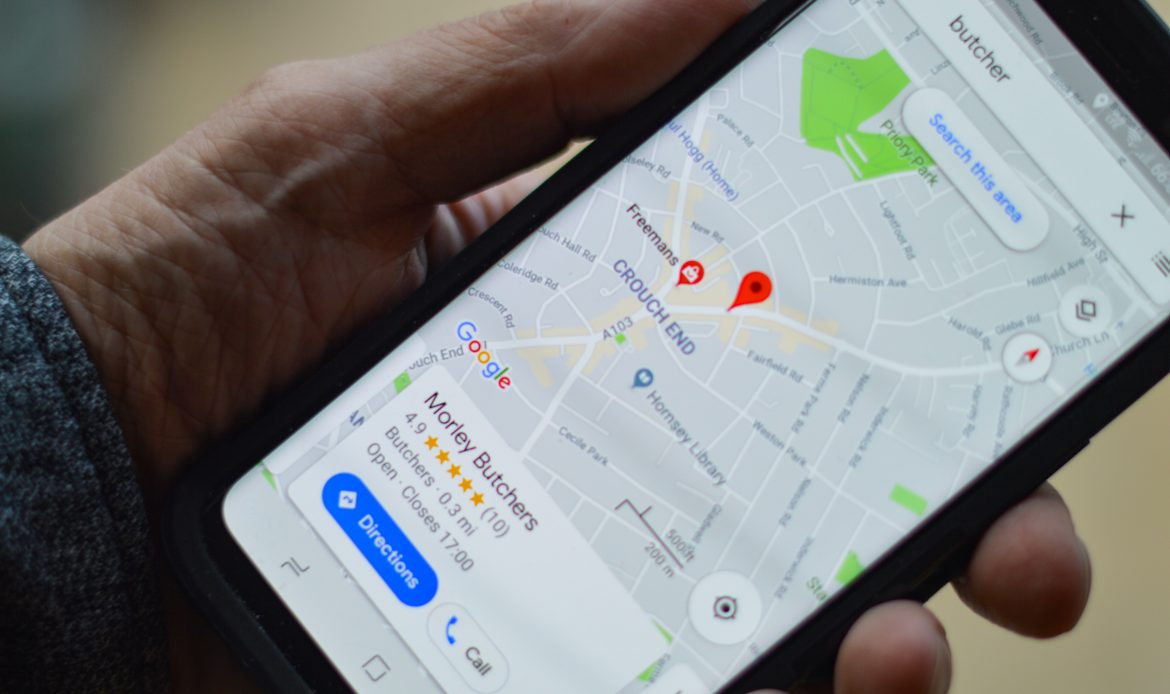 Provide Local Marketing Services
This pandemic has decimated local businesses. Many of these businesses closed unless deemed "essential" by the government. As they slowly begin to re-open, and welcome customers back, these business owners are going to be desperate for any advantage over their competition.
Local marketing professionals are there to help these businesses reconnect with their customers. They can create compelling Google Ads campaigns, manage social media accounts, overhaul Facebook pages, or optimize Google My Business listings.
For businesses that might not be able to open yet, local marketers can work with those owners to develop online income streams. A local gym might begin to offer supplements through their mailing list, or social media accounts. An accountant might offer online services through a new web portal provided by the local marketer.
This is an excellent opportunity for any business to make a partial (or even complete) shift to an online business. What might begin as a quick response to stop the financial bleeding might eventually become a completely separate source of income when things ultimately return to some semblance of normal.
Promote Stock Market Trading or Forex Trading Types of Training Programs
Financial instability always presents opportunities for those who are capable of finding them. As the stock market continues to plunge downward, it creates some heavily discounted stocks which might be very appealing to those investors looking to scoop up deals and cash out in the future when those stocks begin to climb in value again.
People are always looking to make money from a stock market crash, and promoting training programs that educate the ins and outs of this complex world are attractive income generators for many marketers.
YouTube or Other Online Content Creator
Years ago that if you asked a group of kids what they wanted to be when they grow up, they would tell you a policeman, fireman, or veterinarian. Now if you ask that same question you are just as likely to hear YouTuber or social media influencer as you are anything else. In other words, everyone wants to be star!
Creating quality content for YouTube or a blog is hard work! It's not an overnight success. You have to be willing to play the long game. As you consistently publish relevant content you will begin to attract a larger tribe of fans. In turn, this leads to more clicks, more shares, and more revenue.
Speaking of YouTube, why not jump over to my YouTube channel DayJobHacks after you finish reading this article and click subscribe so you don't miss any posts! I have a lot of great information there from my successes and failures on my journey to become a 7 Figure Media Buyer.
Promoting Streaming Services
People have a lot of downtime during their days of staying at home to help stop the spread of this virus. Sometimes people just want to be entertained and not worry about anything else. If they have children that they're constantly trying to keep entertained, it can be a struggle.
Online streaming services are perfectly positioned to fill this need.
Netflix is the undisputed king of online streaming services, but they are far from the only ones competing for eyeballs. Major providers like Hulu, Amazon Prime, Disney+, and Apple TV+ are challenging Netflix's dominance. In contrast, smaller online streaming services like Britbox, hayU or tubi offer niche content at a fraction of the cost.
As an affiliate marketer, you can earn a healthy commission from these streaming services. Users are hungry to consume more content from their couch as they wait out the current pandemic.
Promoting gaming and App Networks
The gaming and app business is a multi-billion-dollar industry. Everyone plays games or downloads apps. The best ones are fun, addicting, and impossible to put down.
You can create games and apps for virtually any platform imaginable. After that you can sell these in the app stores for those devices. If you aren't a programmer, you can easily hire one to create the app for you. Upwork and Fiverr are two popular sites to hire freelance programmers to work on your project. There are many others.
Not interested in creating your own game or app and would rather promote someone else's? Not a problem! There are a few networks out there that have great games that you can promote.
Human nature being what it is, the demand for games and apps is not going to fade any time soon.
Email Marketing
You might have heard people tell you that email marketing is dead. Those people are wrong. Email marketing is just as strong as ever. People continue to sign up for email lists, and they continue to read those emails.
You might have heard people tell you that email marketing is dead. Those people are wrong. Email marketing is just as strong as ever. People continue to sign up for email lists, and they continue to read those emails.
If you're not already building your email list, why not? Many marketers swear that their email list is the most important piece of their online business. If they lost everything tomorrow, they could rebuild, as long as they had their list. To clarify, there is money in your list. It's an online marketer's secret weapon, and if you aren't building, your list you need to start. Now.
Final Thoughts…
In conclusion, it's true – these are unprecedented times, but it's also true that fortune favours the bold. Many people are now taking this opportunity to create an online business. Some of these will generate a small secondary income during the pandemic, however many of these will fail. And some will take root and eventually grow to become legitimate businesses – maybe even the next Uber or Airbnb.
These are 11 ideas. If you have more, please comment below. Provide any insight that you think would help people in times of need, especially when it comes to business development online. If you liked this post, please comment and share. And don't forget to head over to my YouTube channel, DayJobHacks and click subscribe.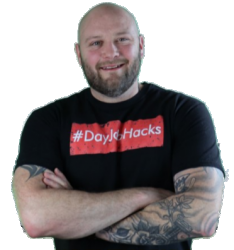 Latest posts by Joey Babineau
(see all)