As Peerfly CPA network shuts down, they join a list of top CPA marketing networks who have closed their doors in 2019 including Mundo Media, and Above All Offers.
At first glance it would appear that "affiliate marketing is dying" and this would be awesome news for all the lambo boys out their pitching their "Ecomm Lifestyle" or Agency models.
But what is really happening in the CPA marketing networks to cause such massive companies to change direction?
When it comes to CPA marketing networks, the dominoes started to fall a few years back and many people realized that the "network model" was getting weaker and weaker.
Unless a network truly has a proprietary advantage to help affiliates, truly exclusive offers, owned direct offers, industry legends who can pull some strings, or some type of amazing tracking solution, then they are nothing more than a middleman between affiliates and product owners who would likely pay affiliates more money direct.
It's no secret that anyone with $200 can set up an affiliate network overnight, but that isn't the point here. Peerfly CPA network shut their doors after several years in the industry. The point is we are seeing the biggest names in the business, who have been around decades, closing their shop!
Even with all that great stuff, some of these networks still died – So Why?
There are many factors at play but here are a few I have observed.
Technology & Efficiency
As Peerfly admitted in their closing statement, more technology is coming out to make it easier and more efficient to run your own ads, and manage your own affiliates. Product owners are developing their own internal affiliate management teams, and media buying teams. This means they are competing directly with the CPA marketing networks they were working with.
Affiliate Cash Flow
It's no secret that many of the large affiliates who have a decent cash flow don't need to rely on a network's "fast payments".
In fact most of the time affiliates use CPA networks to shield them from their blackhat activities, to test offers then seek out the direct offer, or because they have "an insider" who would share campaign strategies and do some leg work for them.
Many product owners today will pay just as fast as the CPA networks, and affiliates are starting to see the risks some networks pose when it comes to getting paid. Every time we see another network close its doors we wonder about the networks we are working on.
But then something even bigger happened and this drastically affected CPA marketing networks like Above All Offers who focused mainly on the trial/continuity space.
Trial Offers and Cap
VISA and Mastercard made it extremely difficult to get reliable payment processing in the diet, skin, muscle, male enhancement niches. Offer owners are faced with big reserves. (This means the bank will hold much of the money coming in for months to protect them from refunds and chargebacks).
Many companies were forced to create multiple corporations in an effort to get more cap, and less processing is available for this type of trial continuity offer. (simply because the offers are a scam)
This put the product owners in a tough spot and reduced their cap and cash flow, resulting in less networks running their offers, and less affiliates getting access to those offers.
This obviously impacted the bottom line for everyone.
Couple that with the fact that many of these trial offer owners get slammed with shit traffic and refuse to pay the networks, or their reserves and bank accounts get frozen due to chargebacks. It doesn't take a rocket scientist to guess who gets screwed in this situation.
This is a TRUE recipe for disaster. The networks don't get paid, and many of the good CPA marketing networks out there will still pay their affiliates because they have a reputation to uphold. This is likely why PeerFly and Above All Offers CPA marketing networks closed before the REAL damage was done.
Sometimes the good affiliates will also be the one screwed in the end!
Risk Vs Reward of Working With CPA Networks
Affiliates are starting to see the "risk" of working with a network rather than the reward.
So does this mean affiliate marketing is dead or that CPA marketing networks are dead?
Far from that my friend. In fact it would be silly to think that companies would stop leveraging the power of using other people to promote their products.
It just means the industry is making changes, and that people are starting to measure their risk vs reward when working with a run of the mill CPA network that has all the same offers as everyone else.
Many affiliates can adapt, that is what we do!
We saw this coming a while ago when networks started finding less and less cap for trial offers.
Some CPA affiliates left the space and joined lambo boy in the shopify/ecomm world. I mean who wouldn't want to "own a product" and wake up to answer customer complaints and fulfill products every minute of every day. (insert sarcasm here).
Other affiliates adapted and focused on other cost per lead style offers, and others started promoting more whitehat offers like physical products of lead gen offers in finance and insurance etc.
Many CPA affiliate networks also started working on finding more "Facebook Friendly Offers". It's easy to see that this is a selling point for networks especially at the last Affiliate World Conference where some networks had banners saying "FB Friendly".
Some other major things are happening in the affiliate game that are impacting CPA networks drastically. This has been happening for years.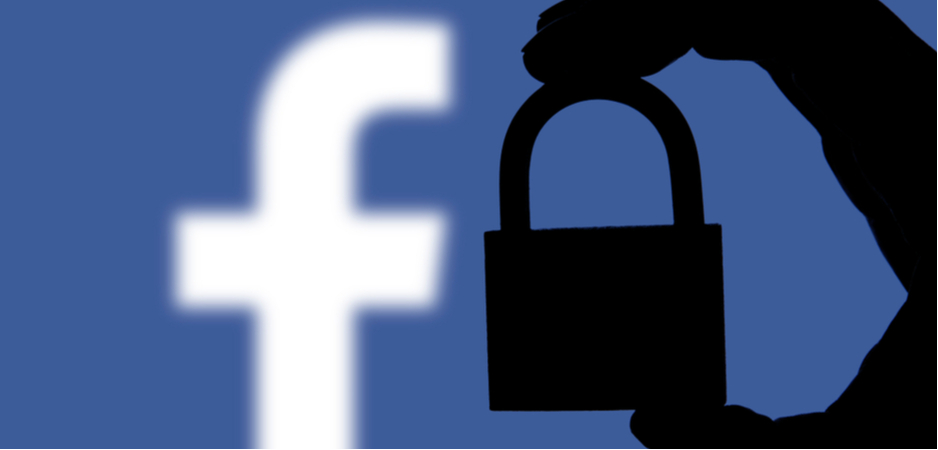 Ad compliance and Review Teams
Big ad networks like Facebook and Google continue to monitor the user experience on their networks, as do many others. Many affiliates (especially blackhat) hammer these networks daily, and in turn it causes them to look more closely at the entire affiliate model.
The days of firing up a half-assed affiliate landing page on these networks are over unless of course you have an entire cloak set up.
This is precisely why we show live examples of our affiliate marketing campaigns for people looking to run compliantly. They see us building email lists and promoting branded niches sites.
So as an affiliate marketer should you still use CPA affiliate networks after knowing all of this?
Just because Peerfly network, and Above All offers shut down it doesn't really mean the entire industry is falling. It's kind of like the Darwin theory where only the strong will survive. There is a lot more to the story of CPA networks than what I can put into a 30 minute blog post. For me as an affiliate I continue to use CPA Networks strategically.
There is no doubt that there are some very good people working at these networks including many friends.
Networks who have a solid internal media buying team, who are actively seeking new offers, angles, and promotions for me are at the top of my list.
All of the networks I work with are up front about the payouts and terms, and continue to help me and push me daily. I have never really worked on Peerfly network so I don't know what they offered.
Of course I could go direct any time, but the cost of doing all the legwork in finding new offers and angles is well worth the cost of the minimal 10% commission they get on my conversions in most cases.
Working with a network has become more about building relationships in the industry, and keeping an "inside" on what's happening. It's important you understand how the network model works and whether you see any value in it when promoting affiliate offers.
Don't get distracted by the "rapid fast payments" and HIGHEST EPC bullshit. Every network says they have this.
As I said earlier anyone who can afford the $200 a month to buy Everflow tracking software, can set up a CPA marketing network and can add any offers in their system within 24 hours. You can have what appears to be a full blown "network" set up in days. Don't forget many of these run of the mill networks also have the ability to shave your conversions, see your traffic sources, and all of your landing pages and campaigns. Avoid these traps at all cost.
Affiliate marketing will never die. It has been here since before the internet existed in the form of the door-to-door vacuum sales people.
Every company in the world leverages other people to sell their products for them. They are called salespeople.
If you think selling stuff online is dying any time soon, or that affiliates don't have a massive role in the booming internet age go back to your cave. The fact is you can choose to promote other people's products as an affiliate and deal with none of the backend, or you can set up a shopify store and fulfill your own products and deal with customer support/complaints and own your funnel, or you can sell your own products.
It's your choice, but there is one thing all of these business models require you to master – and that is the art of getting TRAFFIC AND CONVERSIONS! Don't let the recent crash of CPA affiliate marketing networks spook you – Performance marketing is going nowhere!
If you enjoyed this post or want to engage in discussion I would be pleased…please comment below. 🙂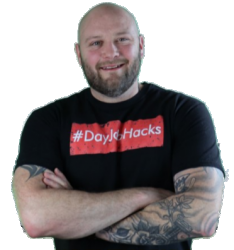 Latest posts by Joey Babineau
(see all)