I wanted to do a blog post about CPA Affiliate Marketing since I'm in New York city at Affiliate Summit East.
I just woke up and if you could see my room, you'd see an amazing view!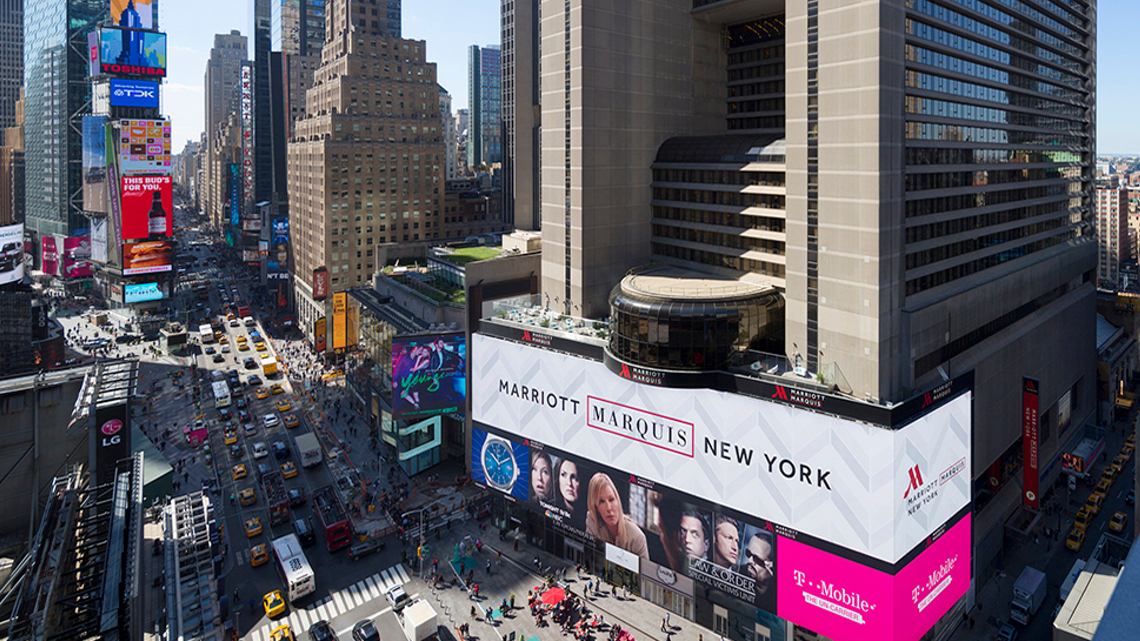 I want to talk about how to make money as a CPA affiliate for the long term. I think it fits well with what I'm doing here in New York City.
I'm actually at a conference for performance marketers and I'm going to be meeting up with a lot of affiliates in the CPA affiliate marketing space.
So as many of you know, CPA affiliate marketing is a little more difficult than just your standard affiliate programs because of it's volatility. Campaigns come and go, ad platforms change their set up, and the rules change constantly.
Not very many people I know have ever heard about CPA affiliate marketing, and many that have heard of it have not been able to do it consistently.
I actually have a funny story about me getting onto the airplane in Fredericton (where I'm from). Fredericton is a small town and it's very hard to find people that are in the game of affiliate marketing.
Somebody was getting on the plane and asked me where I was going. So, I told this person I was going to Affiliate Summit East and he ACTUALLY knew what I was talking about. He had some experience testing CPA in the past. He said "you know, I used to run in the Garcinia days." I asked him why he stopped and he said the method just "died". So for people in the CPA game, you know he's telling the truth!
The the thing about CPA affiliate marketing is that we are actually in a business model that constantly changes. For example, the Garcinia days are over, and now we're entering into new things like keto, crypto currency, and ecommerce.
Over time and it will just keep changing. CPA affiliates and affiliate marketers in general have to keep ahead of the curve in order to stay relevant in their business.
3 Ways To Survive in CPA Affiliate Marketing.
#1 – Competitive Intelligence
If you're building campaigns and you're trying to buy traffic, then you need to know what your competitors are doing. Google is one place you can use to do this competitive intelligence. Just search for keywords in your niche and see what shows up.
But this doesn't really help you to find winning CPA affiliate marketing campaigns.
One of the best tools right now to find winning campaigns is Adplexity.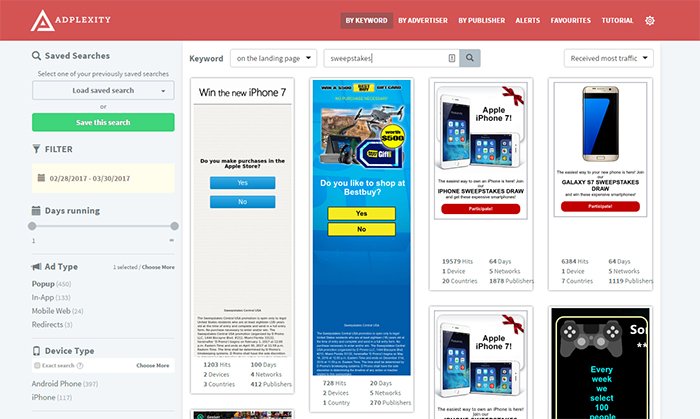 Adplexity is a tool that allows you to actually see what other affiliates are running. You can see the exact landing pages, ads, traffic source, targeting and so much more. It also lets you download the actual landing pages and use them for yourself. It's basically made for the laziest people in the world who just want to make money without putting in the time and effort to test thousands of dollars 🙂
Well…….
I mean it basically just shows you precisely how others are making money with CPA affiliate marketing. If you have been struggling with affiliate marketing then you should at least try Adplexity for 1 month and find as many campaigns as you can then test them for yourself.
These types of competitive intelligence tools will help you see what other affiliate marketers are doing. This is a strategy that you can use to find campaigns and hopefully last a little longer in CPA Affiliate Marketing. Every campaign you run as a CPA affiliate will eventually die or be stolen. That's the game we play.
CPA Affiliates are constantly chasing new campaigns…So why did we do this?
CPA Affiliate Marketing is the type of business that can earn you a ton of money fast!
Although it keeps changing, if you can keep ahead of the curve, you can really make a lot of money quickly. When you do find a campaign that works, not only do you get a big rush, but you can scale it using paid traffic like Facebook, Google or Native Ads.
I've had campaigns last three or four years by learning new tricks and tweaks to keep it relevant as the industry changes. Competitive intelligence tools are great but you have to be creative and think for yourself in order to survive.
Using spy tools works and a lot of people are doing it. The affiliates that make the MOST money are the ones who use their own creativity to come up with new angles and new traffic sources.
So if you understand where to get traffic, how to change landing pages and ads, and how to scale paid traffic campaigns, you are going to do a lot better when you find campaigns using spy tools like Adplexity.
#2 – Stay Ahead of The Curve
So that brings me to number two… you need to stay ahead of the curve.
It really helps to be involved in communities. For example, follow Facebook groups about CPA affiliate marketing or performance marketing. Most importantly participate Forums or Facebook Groups!
Use these places as a tool to keep up to date on what's happening in the industry. Facebook is one of the biggest places to find affiliate communities. Just go to Facebook and search affiliate marketing groups. There's some big affiliate marketing groups where you'll see networks and affiliate managers posting offers, traffic sources, offering deposit bonuses and great tools. Now obviously attending events like Affiliate Summit East is one of the best ways to actually get methods and learn about the industry.
You're going to see traffic sources here. You'll see competitive intelligence tools. You'll meet people on the trade show floor and in the lounge that will discuss the core of the business. You can even find strategies that no one would ever share online!
So if you can make it to one of these events it will be well worth it. There are two Affiliate Summit's a year in New York and Vegas.
Don't forget to also check out Affiliate World Europe. I was there last year in Barcelona and also went to one in Berlin. There's plenty of events around the world for people like us who run in the CPA affiliate marketing space. This is definitely something you need to do if you want to get insight and learn what is actually happening.
Now if you sign up to their newsletters you can see which speakers and presenters are scheduled for the event. The topics alone will give you a pulse on what's happening in the industry.
Another great place to stay informed is by joining some CPA networks that have good affiliate managers. Networks generally send you a newsletter that gives you updates on the offers that are working for their network. Sometimes they'll actually tell you how to run those offers.
#3. Build an Email List or Brand
Now I know a lot of people kind of shy away from building email lists, especially in when it comes to CPA affiliate marketing campaigns. Conversion rates can definitely take a hit of you send your traffic to a email submit form first. Most CPA affiliates are running traffic directly to a direct response landing page.
I have been testing a ton of different strategies to try and engage my traffic and get visitors to enter their email address. Some tests have been working well and some fail miserably.
Whether it's through the first action that they take on your website, or you use some type of pop under or some other type of tool, you should be attempting to capture an email.
One strategy that has been working for me is to use a survey style landing page to engage the user then make visitors enter an email somewhere along the flow. Having those emails has really helped me to increase revenue from my niche blogs that use Adsense for monetization.
#4 Check out Real Life Case Studies
Real life case studies are hard to find but when you find them they can really show you the ins and out of how to run traffic to affiliate offers. Do a search online for CPA Affiliate Marketing Case Studies and watch them. Even if you think you know a lot about CPA marketing you can always learn something by watching how other people run their campaigns
I recently did a Case Study on Cost Per Lead offers. These are offers that pay you for getting lead. You don't actually have to sell anything. A lot of my income for the last 3 years has been from CPL offers. You can see this case study (and others) at Powerhouse Affiliate where I go into buying traffic to CPA and CPL affiliate offers.
CPA Affiliate marketing is constantly changing, and it's a full time job to stay ahead of the curve. Anyone who tells you CPA affiliate marketing is easy is not telling you the truth. If you want to win in this game you need to stay informed, and constantly keep an ear to the industry. Please share your own insights in the comments below!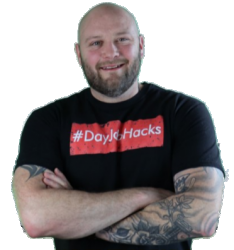 Latest posts by Joey Babineau
(see all)