Let's talk about how to make $100 a day with sweepstakes CPA offers.
Today I'm going to describe a proven method to generate profits from Sweepstakes offers that won't require a ton of effort.
It doesn't require a large budget, and I am going to be using a very cheap traffic source to run these CPA sweepstakes offers.
What are Sweepstakes CPA Offers?
Sweepstakes CPA offers are a type of cost-per-action offer whereby affiliates receive a commission for every user that they refer who enters a sweepstake. Usually, these offers can pay on a single opt-in (SOI) or a double opt-in where the user must confirm their details.
It's important to note that not all sweepstakes are created equal and CPA affiliates really should do their research before just running any offer. Some may have better odds of converting, while others may have longer funnels that require users to jump through hoops in order to convert.
As an affiliate, it's your job to do your due diligence in researching the various sweepstakes CPA offers available to ensure that you're promoting the most appealing ones to your audience.
How to Find Profitable CPA Sweepstakes Offers to Run?
The most common way affiliates find good sweepstakes offers is by using a competitive intelligence tool or spy tool.
Using a tool like Adplexity you can find out which offers people are running most, and which CPA networks have those offers.
Step by Step: Make $100 a Day With CPA Sweepstakes
For those who like video:
This video covers the information below in detail. You may find it helpful to refer to this video as I walk you through the steps that I will describe below.
Step 1: Find a CPA Affiliate Network With Sweepstakes Offers
One of the first tools you're going to need is a CPA affiliate network account.
If you are not a CPA affiliate yet, then you need to join a CPA network. There are tons of networks out there. Many networks have sweepstakes CPA offers.
Consider what offers you plan to run or what niche you think you want to get into. If you don't know your niche yet, then don't worry. I'm going to show you a simple way to find what is working.
For this example, I'll use Maxbounty
If you search for something like "sweepstakes", you will get plenty of sweepstakes CPA offers. In this example, I have 327 offers to choose from!
Within the results, you can see all of the different offers that will allow the traffic sources we use below. After you find something that you are interested in promoting, you will have to apply to the offers.
Step 2: How to Get Accepted into the CPA Network
In order to get access to CPA sweepstakes offers you typically need to apply to a CPA affiliate network or performance marketing network.
TIP – It helps to have a website built BEFORE you apply to a CPA affiliate network.
If you want more in-depth training on how to get accepted into networks and performance marketing in general, join Powerhouse Affiliate and check out the performance marketing training course.
Step 3: Find a CPA Network With Good SOI Sweepstakes Offers
MaxBounty CPA network has been around for a long time. It can be hard to get into if you're a brand-new affiliate, but if you have traffic and you're proving that you're really serious about this, they will accept you and you can find a ton of sweepstakes CPA offers.
To help make your decision easier, one of the key things that you want to look for is sweepstakes offers that have high EPC.
Remember, EPC is Earnings Per Click. It's not really the most effective data to go by, however, it is a good starting point because you know people are actually running these offers.
The networks themselves calculate this data based on how many conversions the entire network is getting and based on how many clicks the entire network is getting.
Step 4: Choose the Best CPA Sweepstakes Offers to Run
Sweepstakes offers are also known as email submits. You essentially get paid just to get people to enter their email and click submit. Sometimes it's a little more than that.
For example, some offers require visitors to enter their name and email and go through a small funnel before converting. Make sure you know where the conversion happens before you run these offers. (ask your affiliate manager if unsure)
Single opt-in sweepstakes cpa offers are very common because they are easier to convert. Single opt-in works best for the type of traffic we will use for this method.
They are also very easy to try and scam, which is the reason it can be difficult for new affiliates to get approved in a CPA network.
Here are some offers that I've found that could potentially work. There are different countries listed here. You can see that some accept USA, some accept Australia, some accept the UK, and basically any other country you want to target. As you go down the list you can see, based on the payouts, that the lower payout probably means an easier conversion.

However, some higher payout offers have similar if not better EPC based on your marketing tactics. Don't just pick an offer based on payout. You really should consider multiple factors like countries allowed, EPC, and conversion point. You will only really know if it's a good offer if you test it.
Your affiliate manager can also help you pick the best offer for your marketing plan.
Step 5: Set up a Landing Page for Sweepstakes CPA Offers
If you're new to affiliate marketing and you don't have a website, and you don't have any experience, then you can get access to a step-by-step website building action plan, to build a cash-ready affiliate marketing website quickly in 60 minutes or less.
This will help you in setting up landing pages and tracking for running cpa sweepstakes offers.
There are also several landing page templates inside Powerhouse Affiliate.
If you understand how a landing page works, you're now in a position to start making money.
Most people will start with sweepstakes CPA offers since they are generally the easiest offers to convert.
Many newbie CPA affiliates make the mistake of direct linking, which doesn't work very well.
Forget about direct linking to sweepstakes offers. Do not waste your time or your money. Instead, I'm going to instill in you the importance of creating a landing page!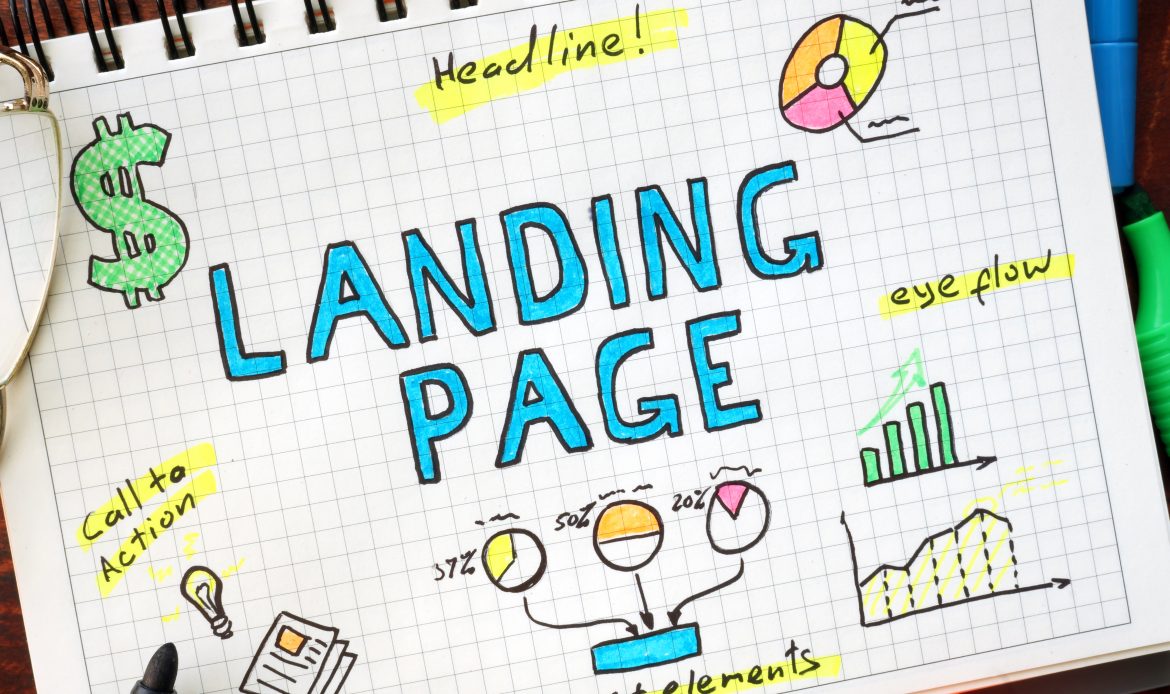 We're going to find landing pages that actually work. Then I'm going to show you where to find information on how to create a similar one. Lastly, I'm going to show you how to drive traffic to your site.
Step 6: Search for Profitable Landing Pages for Sweepstakes CPA Offers
In order to find profitable campaigns faster, I use a tool called Adplexity. It's a competitive intelligence tool, otherwise known as a spy tool. You can go in and spy on what other people are doing with their ads and landing pages. You can also see all of the top traffic channels for sweepstakes offers.
Adplexity gives you the ability to spy on mobile, desktop, native, push, e-commerce carriers, and API. We're going to focus today on push ads because the most likely scenario for most people is this: you're a newbie, you don't have a big budget, you don't want to spend a lot of money, and you want to test this out.
Push ads can get you penny clicks, literally a penny per click.
In some big countries, the amount of traffic is endless. It's very easy to set up with this traffic source. We will talk about the best places for push traffic in a moment but for now, let's find a landing page.
Inside Adplexity push, you will see a ton of different ads there.
Most of these ads are just fresh ads that this tool has discovered. Basically, what this tool does is it scrapes the internet and finds these popups that are happening on people's computers, push notifications, or simply the little notifications that pop up in the bottom corner.
When I am in the tool I simply do a search for "sweepstakes" types of keywords on the landing page or ad info. I also set the filter to show me results that have been running for at least 7 – 14 days. It is more likely these ads are working.
Once I find an ad that I like I can then click on it and see all of the information I need to test this offer including the network, the ad platform, the landing page, and more.
The ad I have found is telling people they have won a prize. Upon clicking on this notification users are then sent to a landing page that has some type of interactive spin wheel. There are many variations to this method. You could use a spin wheel, a short survey, a scratch card, etc. The idea is to instantly engage the user in some simple type of activity.
No matter what the results are at the end of this engagement, they will be convinced they have won a prize and claim it. Using a tool like adplexity you can start engaging with these landing pages to see exactly how they work.
Ok, now that you have seen the landing page you might be asking yourself how do I set these up? I am not a coder! There are a few options here to consider.
Option 1: You could use the built-in feature on Adplexity to just download all of the landing page files and put them on your server, then switch the tracking links to aim to your own affiliate offer.
Option 2: You could hire virtual assistant services to build a similar page for you.
Option 3: Download any of the templates available at Powerhouse Affiliate and use them. There are some survey pages, games pages, and other simple landing pages. As a member, you can also see video case studies using the same pages.
Option 4: You could build a similar page yourself.
Step 7: Set Up Push Ads & Targeting
This strategy works best on push ads. You can pretty much get any offer approved on push ad networks so you don't have to worry about your account getting banned.
When you're just starting out, focus on running sweepstakes offers with cheap traffic like push ads. If you end up making a mistake, they will not ban you instantly for doing something that is against the terms.
So What Exactly Are Push Ads and Where Can You Buy Them?
When you sign up to a website and you agree to subscribe to their notifications, you are going to start receiving notifications on your phone or computer.
Sometimes just by installing a certain app, or browser extension you could start receiving notifications that are actually ads.
You probably see them all the time and you probably think it's your computer giving you these notices. In reality, it's an ad that is being delivered to you through the publisher's website or app.
Where Can You Buy Push Ads?
For this method, I would suggest using either Rich Ads or Propeller Ads. With Rich Ads, you get a signup bonus.
Once you set up your account on Rich Ads simply go in a create a campaign. I have actually walked through an entire campaign setup in other case studies done inside Powerhouse Affiliate, but basically, it's a wizard you walk through and choose your targeting.
In this campaign for a "free spin wheel" example the user is presented with an ad saying they have won something, then they go to a spin wheel landing page, and once they spin the wheel they "win". They then click on the SOI sweepstakes offer where they enter an email to claim their prize.
So the targeting in this example is shown inside Adplexity.
We can see for this offer, that most traffic is being targeted to computers and not mobile. This is valuable information to know before setting up our first test and could save hundreds in testing the devices.
We can also see that the top traffic source for this particular Sweepstakes CPA offer is Rich Ads.
Other things to consider when setting up your campaign are the publisher widgets, the countries and locations, and whitelists or blacklists. This can all be provided to you by an account manager or in Adplexity. If you join a push ads network try to get yourself an ad rep who can help you on the targeting side.
Other Considerations Before Setting Up Your Traffic
Running CPA Sweepstakes Offers requires a ton of testing. You should always be split testing landing pages and ad copy. This is not a set-and-forget type of CPA marketing method. Push ads are a constant hustle in trying to find the best targets to scale and creating new campaigns based on your results.
You should also be using ad tracking software in order to track all of your incoming traffic.
Once your ads have been approved and they start running through your tracking software you will start to get data that tells you exactly which ads are working best, which landing pages work best and which publishers are sending you the most conversions.
Rich Ads Case Study
If you want more in-depth training showing the exact ads, landing page setup, and campaign performance then you need to check out the Rich Ads Case Study we did inside Powerhouse Affiliate.
You can see the ads, you can see the settings, the tracking, and all of the conversions. Everything is in there. And what you'll also see is that I'm actually paying pennies per click. As you can see, here's one campaign running at 1.7 cents per click. Others are running at 5 cents, 2 cents, 4.5 cents. Literally pennies per click!
What is going on is that you're getting really, really cheap traffic. This is what makes it possible to earn $100 a day with sweepstakes CPA offers.
So as an affiliate, you can start with a lower budget and only pay pennies per click. This is what makes the math possible to convert these $1.95 payouts into profitability.
Because, if you can send traffic that costs 2 cents per click, you're getting 50-100 clicks before you even break even on your payout. So if you can send a hundred clicks, it's likely you're going to get one person to convert out of those hundred people. (it's not as easy as it sounds so be sure to watch the push ads case study to learn the right way to do it)
As you become more experienced and you have a bigger budget, you're going to want to test the credit card submit offers. Although they pay higher, they're harder to convert, but they do work. I've proven this in my other case study at PowerhouseAffiliate that shows how to run PC security on Push Ads.
Final Thoughts on CPA Sweepstakes Offers
As you can see, this is a very basic methodology for starting with push ads and sweepstakes CPA offers. This is a great area for newbies to get their feet wet and start to learn the basics of CPA affiliate marketing. As your knowledge (and budget) grow, you will naturally want to take on bigger and better projects. Experiment with Sweepstakes CPA offers! Try different tactics. Have fun with it.
If you really want to take your business to the next level, head over to PowerhouseAffiliate and sign up for my free training course or check out the free sweepstakes and push ads case study.
Thanks for reading!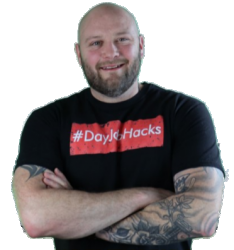 Latest posts by Joey Babineau
(see all)