Today's topic is going to address a question I see online all the time. How can you make money on ClickBank, with or without a website, using free traffic methods?
Now, if you haven't heard of ClickBank already, it is one of the biggest digital retailers online. It allows pretty much anyone in the world to sign up and start making money. There are a couple of countries that aren't allowed but if you're not in those countries you are going to be able to use these methods to start making money today.
ClickBank pays you every single week but you need a bank account, so that is the first step. Open a bank account and sign up to ClickBank. Those are the first two steps.
Find Your Product
Once you're in there, you can start browsing the Marketplace. The Marketplace is where you're going to see all of the categories and all of the products available.
I'm going to show you some strategies to find the best products to promote and give you a much better chance at converting with them than people who are just promoting anything on the platform.
The first time you go into the ClickBank Marketplace it can be a little overwhelming. You start by choosing a category. You can see that there are a ton of categories available. So what's the easiest way to get started?
Think about what you like? What do you think people will benefit from? What are they in need of? This is called choosing your niche. If you have a particular area of focus that you really enjoy, then click on that category.
If you're looking for help in choosing your niche, I've done a complete webinar on niche selection. Check it out!
It's all About the Gravity
If you just want to get started quickly, find a product. How do you know which product is the best one in that category? Simply sort all of the results based on gravity. This is going to show you precisely how many affiliates are having success on the network right now promoting that product.
A higher gravity means more affiliates are selling the product. It's a good indicator that it converts, and people are making money. On the opposite end, if there's a low gravity or zero gravity, it means you're going to be the first pioneer. It's probably not a good idea to be a pioneer if you're just starting out with ClickBank.
I always recommend choosing a product with a high gravity.
As important as gravity is, there is one more thing to look for in the Marketplace. You should check for products that have an affiliate resources page.
This is a page that the product owner creates to help their affiliates. They're providing information on how you can promote their product. They supply affiliates with different ideas like banners and email swipes. They give you text links, and descriptions on who their target market is.
It works out really well for you to check out those resources. Sign up to their affiliate program legitimately so that you can get all the information from their affiliate managers if they have one.
ClickBank Hoplinks
The next step is to grab your affiliate link, or hoplink as ClickBank calls it. Simply click the promote button and enter in your account ID. Click the button and you have your new affiliate link. You can use this to send people to the product page and hopefully earn some commissions.
Let's look at example. I'm going to use a product called Resurge. It is a product in the diet category, and you'll see that the gravity is super high on this. Let's say that you want to promote this product. You click on the promote button, and you have your link. How do you start promoting it? Well, first, you can access their resources, or you can start just promoting it yourself.
Promote Your ClickBank Link
Direct Linking
We are interested in finding free ways to promote our ClickBank affiliate links, so the first way I want to talk about is simply just direct linking. In this case, you take your ClickBank link and post it on different online platforms where people will see it.
I want to be clear – although this is a free method of promoting your ClickBank affiliate link, it's not a very effective strategy. You are not going to get rich. In fact, it might not even work at all on some platforms because the ClickBank link is already banned. It means too many people have used this method and the platforms themselves just automatically delete any links that are ClickBank-related.
If you go into a Facebook group and blast your link there it could immediately be flagged and removed from the community. The same is true of YouTube comments or any other major platforms.
What you need to do is become part of those groups or create your own groups. Therefore, if you're into the diet niche and you want to talk about successful diet plans, create a group, invite friends and family or whoever else you can think of into your group. Start talking about it, engage with people, and then periodically drop your link.
Question and Answer Sites
Another strategy to try would be to check out the question and answer sites like Quora. Go in there, find people looking for information on diets, provide a paragraph of information about this, and then drop the link in there. You can use a link shortener, like tinyURL or Bitly so that you don't have your full ClickBank link in there.
Now, let's look at some more effective strategies to make money online.
Create Your Own Website
Our next strategy involves building a website. However, if you don't have any experience building websites, don't panic. They are very easy to build, and we have a video at PowerhouseAffiliate.com/action-plan that shows you step-by-step how to build a website in 60 minutes.
The trick with ClickBank products is to build a website that shows a success story of how this product helps somebody. So, build a page that identifies the problem first for the user. You need to get into the mind of the person reading this page. Create a success story about how somebody used this product.
Where to Find Your Success Story
All of this information is probably already on the offer page itself. If you were to click your own affiliate link and go to the offer you're promoting, all of the success stories will be there. Put them on your own website. Create a brief one page about how this product helps people with their problems.
Identify the problems first, and then drive those problems into their heads and connect with them. Make them believe that you have the exact same problem they have. And then switch the story to how you have the solution and then start dropping your link.
Tell them that you have the solution to their problem and then give a strong call to action. Click here. Watch this video. You are going to get the answers you need. They click, they watch, they buy. You make money. Ideally that's the best way to do it.
Once you have created your own simple website you can link directly to it, and it won't be flagged by the larger platforms like a ClickBank hoplink would be. You don't want to be dropping affiliate links; you want to drop links to your own website. It's much better to bring traffic to your own website.
So, how do you get free traffic to your website now that you have it? Well, again, you can go to Facebook groups and start posting in groups. You can create your own group. You can create a Facebook page for your website. Connect them both through a simple plug in.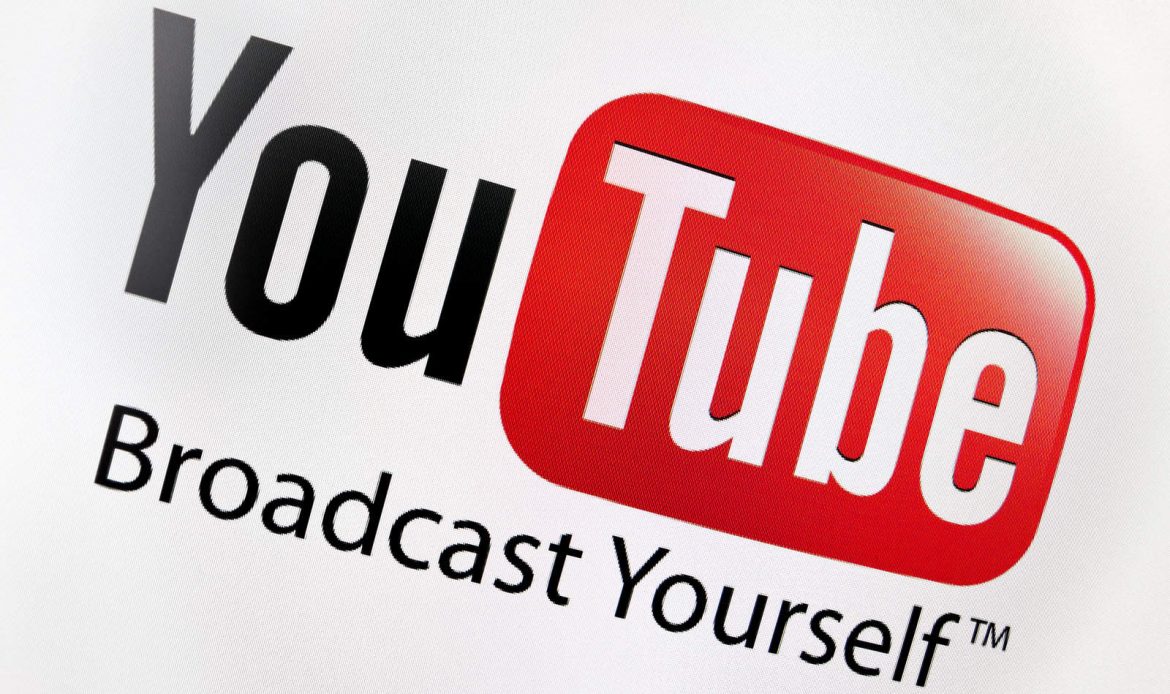 Create a YouTube Channel
You might want to start a YouTube channel.
This is what I've done for this website. It's part of a case study on how YouTube has helped generate steady monthly income for myself and my business.
Building a YouTube channel is a great way to drive free traffic to your website. If you actually enjoy your niche, you might want to do videos if you're not camera shy. It's a super rewarding experience.
I love making videos for YouTube. It's fun, and I get to talk and engage with an audience. If you'd like to do that, you can make money simply by creating a YouTube channel and dropping your ClickBank link into your description below. You're going to have some traffic. People are going to click on that link if you describe how that link is going to lead them to their solution.
Search Engine Optimization
The last strategy that I want to talk about, is often called free traffic, but that's not entirely accurate. I'm referring to search engine optimization, or SEO for short. The reason why it's not free is because it takes a lot of work. However, it can be very rewarding in the end for your website.
Your website will start to build value if you create awesome content for it. You want to post some articles on your website. I've already talked about SEO in length, so I won't go into it again here. It's too big of a subject to do it justice here, but please check out my blog posts and YouTube videos on search engine optimization.
Essentially you are getting free traffic from search engines. The more content you create, the more likely your articles are going to show up when people go to Google and search How do I lose weight or How do I lose tummy fat. If your articles focus on those keywords, you have a chance of getting some free traffic to your website.
So that's the basic setup for creating free traffic to a ClickBank link. Those are the main ways to do it. There are no sneaky little tricks. You don't want to get into fake traffic. It's not worth it.
Time to Make the Real Money
Now, if you want to scale your campaigns to life-changing income every single day, you need to start considering paid traffic. Check out some of the videos on my YouTube channel where I talk about paid traffic.
I also have a free course at PowerhouseAffiliate.com. There I talk a lot more about how you can set up your own website and create a niche site that is focussed around a product. This strategy will work extremely well for you if you want to start making money with ClickBank.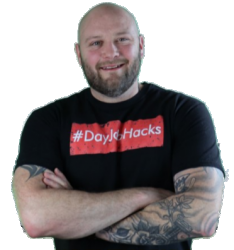 Latest posts by Joey Babineau
(see all)