Choosing the best WordPress hosting is by far the most important aspect of building a website. Your search engine ranking (SEO), user experience, and ultimately your website's success relies on the hosting provider you use.
When you're first starting out, it's hard to know which is the best WordPress hosting company?
I mean, there are hundreds of companies to choose from. Even if you narrow down to the popular ones like Bluehost, SiteGround, HostGator, WP Engine how do you know which is the right WordPress host for you?
To help you pick the right WordPress host, we did the research for you and created a detailed comparison of the top WordPress hosting companies.
Whichever host you choose, you need to make sure that you use these top 3 most important factors in choosing a WordPress hosting company:
Speed (load time): Speed is a critical element to provide the best user experience on your site and boost your SEO.
Availability (uptime): Users expect your site to be up around the clock, so you'll need to choose a WordPress hosting with maximum availability.
Support: Choose a WordPress hosting platform that has a good reputation for resolving customer issues in a timely manner.
---
Choose A Good WordPress Hosting Plan
Most hosting providers offer a wide variety of WordPress hosting plans. Wondering which one is the best choice for your website needs? Let's take a look at a few different WordPress hosting plans:
WordPress.com is a free blogging platform that helps you create an affiliate marketing blog without having to pay a penny for hosting. While it allows you to easily set up a blog and publish content by creating a free account, the downside is that the platform comes with a lot of restrictions that limit your abilities to grow it.
The Free WordPress.com is not a reliable platform if you're getting serious about building WordPress blogs and websites.
It doesn't give full control over your WordPress site.
It doesn't allow you to monetize your site with popular advertising networks like Google AdSense.
With the free WordPress.com, you're not allowed to install a plugin to extend your site just like a hosted platform. Read the difference between WordPress.com vs. WordPress.org.
You can't pick a custom domain name for your blog that's easy for your visitors to remember.
You may also find other free WordPress hosting providers but they're unreliable as you never know when they'll stop offering their free service. I'd rather go with a paid hosting setup than an unreliable hosting service, which risks my efforts and hard-earned reputation.
---
WordPress Hosting Choice #1 – Bluehost
Bluehost is one of the largest web hosting companies in the world, powering over 2 million websites worldwide. Since 2005, they've been involved in the WordPress community. They're also an officially recommended hosting provider by WordPress.org.
Bluehost makes it very easy to start a WordPress blog or website with ease. In fact I did a full tutorial on this that you can check out here >> Affiliate Marketing Action Plan.
When you purchase WordPress hosting with Bluehost, you'll get over 60% discount on your hosting fees, a free domain name, and free SSL.
---
WordPress Hosting Choice #2 – SiteGround
SiteGround is one of the few top hosting brands that's not been acquired by Endurance International Group, a leading web hosting company. With SiteGround, no matter which plan you choose, you get the latest speed technologies and proactive security.
While I haven't tried SiteGround many users say it is a great hosting service, which is stable, secure, and super fast.
---
WordPress Hosting Choice #3 – HostGator
HostGator hosts millions of domain names from all over the world. They particularly rock the shared hosting space with their affordable starter plans. They also offer you a 45-day money-back guarantee, so you can try out the hosting service risk-free.
All hosting plans include AdWords credits worth $100 and Bing + Yahoo Search credits worth $50.
---
WordPress Hosting Choice #4 – WP Engine
WP Engine is a leading managed WordPress hosting service provider based in Austin, TX. Being one of the first companies to offer best managed WordPress hosting solutions, they boast an impressive customer list including Yelp, Asana, National Geographic, PBS, and MyFitnessPal.
To offer your WordPress website the highest possible availability, speed, scalability, and security around the clock, they've partnered with Amazon Web Services and Google Cloud Platform.
---
WordPress Hosting Choice #5 – DreamHost
DreamHost hosts around 1.5 million websites, with over 400k happy customers, spanning throughout more than 100 countries.
DreamHost is an officially recommended hosting provider by WordPress.org. It's also a PCI compliant web hosting.
DreamHost comes with everything you need to start a WordPress site. For effortless website creation, your hosting account will be pre-installed with WordPress. All plans include a free domain name, free SSL certificate and free website firewall.
If you're looking for a superior WordPress host that offers effortless website creation with high-speed SSD storage, then DreamHost could be the best choice.
---
WordPress Hosting Choice #6 – GreenGeeks
GreenGeeks is the world's #1 green energy web hosting provider. They're an excellent WordPress hosting provider that delivers security, reliability, and performance while staying committed to the environment.
No matter what hosting options you need, the GreenGeeks platform will meet your requirements.
GreenGeeks offers blazing-fast SSD based hosting solution for you. Whenever you need assistance, you can count on their 24/7/365 superior customer support. They also provide a 99.9% uptime guarantee and 30-day money back guarantee.
They put back 3 times the power they consume into the grid in the form of renewable energy.
---
WordPress Hosting Choice #7 – iPage
iPage provides reliable web hosting for the cheapest possible price. It was founded in 1998, and now hosts over a million websites around the globe. iPage was acquired by Endurance International Group (EIG) in 2010, and now they have offices in 6 worldwide locations and 2 data centers in the US.
iPage provides the best cheap hosting in the shared hosting vertical. Regardless of the size of your business, you can find the right hosting plan that suits your needs. They also offer 30-day no questions asked money-back guarantee.
Unlike other hosting providers, iPage provides only one shared hosting plan. For just $1.99 per month, you can host unlimited domains with your iPage hosting account.
They also offer $200 worth of ad credits for Google and Bing.
---
InMotion Hosting comes with a lot of desirable features, including SSD storage, unlimited bandwidth, and a free domain. Unlike most other shared hosting services, InMotion Hosting gives you a choice of data centers. That way you can choose the nearest data center for improving the page load time.
They often emphasize their commitment to the environment on their marketing channels. To reduce carbon output and cut cooling costs, they use advanced Outside Air Cooling Technology. This reduces carbon output by 2000+ tons per year. They've also opened up a green data center in Los Angeles.
They offer an unmatched 90 days money-back guarantee to try their service risk-free. They also offer the best reseller hosting plans help you in distributing the web hosting and earn money from it. Their friendly hosting support team gives you fast, accurate responses to your hosting questions via email, phone, and live chat.
---
WordPress Hosting Choice #9 – A2 Hosting
A2 Hosting is a developer-friendly hosting provider that gives you all the flexibility you need to build a website. A2 Hosting gives you unlimited disk space and bandwidth for hosting your website. They also allow you to choose from Windows or Linux hosting and install WordPress with the one-click installer.
The money back guarantee is one of the main things that sets A2 Hosting apart from its competition. A2 Hosting provides anytime money back guarantee to try out their service risk-free. If you're not satisfied with their hosting, you can cancel your hosting account and request full money back within 30 days. Even after the first 30 days, you'll be eligible for a prorated refund for unused service.
---
WordPress Hosting Choice #10 – LiquidWeb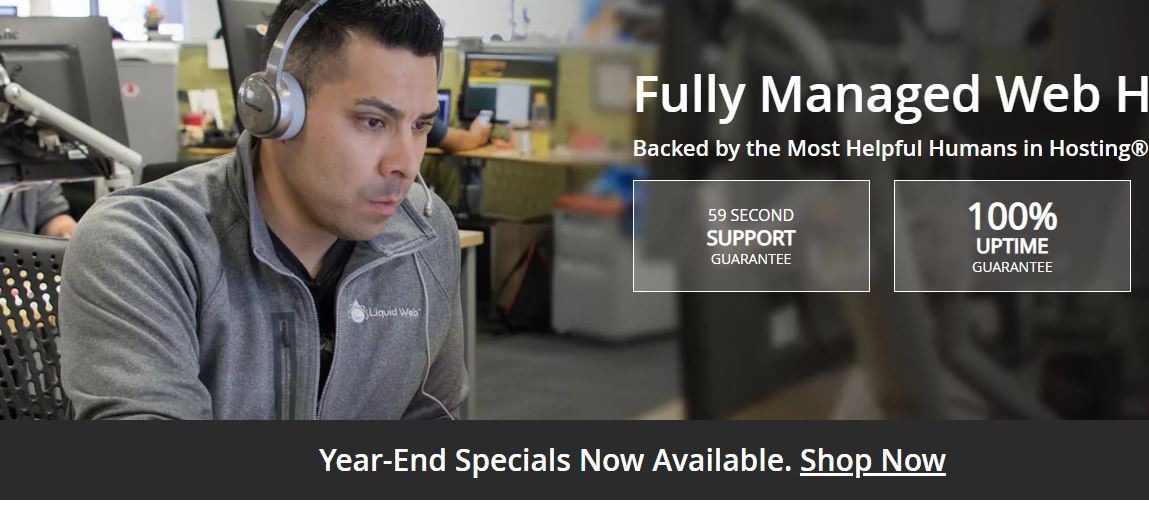 Liquid Web is the leading managed hosting company, which specializes in WordPress hosting, best WooCommerce hosting, and more. Liquid Web handles all the technicalities of operating a hosting server, so you can build a website without having to worry about maintaining or optimizing your server for better performance.
Most managed hosting providers update your WordPress installation while leaving your plugins alone. However, Liquid Web automatically updates your plugin as well to secure your website from any potentially vulnerable threats. I recommend Liquid Web since I also use this platform for my own high traffic campaigns.
---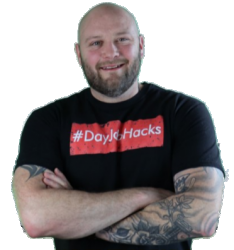 Latest posts by Joey Babineau
(see all)