While AI won't be replacing human writers anytime soon, it can certainly cut their workload down to a fraction and save them hundreds of hours per year if they pick the right tool.
In this WordHero AI Review, we'll be taking a closer look at one of the best-known AI writing tools around, what it can do for you, and how it compares to alternatives.
Can WordHero really generate high-quality content for you? And is it the best AI writing tool around?
Let's find out.
WordHero AI Review
Quick Take:
WordHero AI offers features for all sorts of use cases and the quality of the AI-generated content is way beyond what you'd expect.
In addition, it's highly rated across review platforms and comes at affordable pricing.
BEST FOR:
Entrepreneurs and writers looking for a versatile tool that can create content and copy for a variety of use cases and formats
PRICING:
Starts at $29 per month
What is WordHero AI?
WordHero is an AI writing tool that combines pre-defined templates, Machine Learning, and a lot of data from the web to come up with original content in different formats about pretty much anything.
By adding some inputs, you can get topic ideas, headlines, ads, paragraphs, and even entire blog posts done for you in a matter of seconds.
It works in over 100 languages and, if you use it right, you'll get to spend more time planning and editing your content rather than creating it from scratch.
If you're looking for an AI writing tool, there's a good chance you fall into one of these two categories:
Category #1: you need to generate content in high volume and don't have the time to create everything from scratch. That includes strongly SEO-driven blog posts, dropshipping businesses that need to advertise hundreds of products, and more.
Category #2: you're looking to save time when creating content about more complex topics by having AI do part of the work for you, as well as giving you insights on how to improve it.
In both cases, WordHero will make your life a lot easier. It has tools and templates for all sorts of use cases, as we'll see ahead.
WordHero AI Review – What Can it Do for You?
WordHero AI has a total of 65 features to generate and improve content in different formats and for different use cases.
Since that's a lot more than we can cover in this WordHero AI review, let's take an overall look at the main features that it brings for each of them.
Blog posts
With a few inputs, WordHero can generate blog topic ideas, headlines, outlines, intros, conclusions, and paragraphs.
By telling it what your blog is about and who's your audience, the blog topic feature can generate a list of topics that could be relevant to your target audience. By inserting 'online marketing', for instance, it comes up with results like 'how to use social media for marketing' and 'how to measure the success of your online marketing campaign'.
After choosing a topic, WordHero can help you come up with a headline and subheadlines with the blog headline feature. Once you insert the topic in the inputs, it generates ideas that are optimized to attract visitors and make it easy for them to navigate through your post.
Now that you have a topic and a headline, it's time to start creating the content.
Like other AI writing tools, WordHero has access to a significant portion of the content available on the web. This means that, with some help from Machine Learning, it's able to generate informative content about different topics by itself, without requiring you to insert the information in the inputs.
The blog outline feature helps you plan the content by generating ideas for different sections of your post, as well as items for listicle-style posts.
Here's an example:
By adding your inputs in the blog intro, conclusion, and paragraph features, you can have WordHero generate the entire content for you from scratch.
While it'll still require some edits in most cases, the AI-generated content is pretty good. You could easily come up with a 1,000-word blog post in minutes, as all you have to do is add the inputs, pick the best results, and make a few tweaks.
You can also insert any keywords you want in your content. This saves a lot of time when optimizing your content for SEO.
Another feature that's worth mentioning is the bullet point expander. By listing the information you want in your content through bullet points, WordHero generates well-written texts containing all of it.
Finally, the example and analogy provider features can generate examples and analogies for each point you make, something crucial to conveying your points to your audience.
Copywriting
By using templates that were built based on the best copywriting formulas and strategies there are, WordHero can generate compelling copy for ads, sales pages, product listings, and more.
The Sales Page Headline and Sales Page Opener features, as their names suggest, help you come up with headlines, subheadlines, and opening paragraphs for your sales pages.
It can also generate entire sales copy from scratch by using the AIDA (Attention, Interest, Desire, Action), PAS (Problem, Agitate, Solution), and HSO (Hook, Story, Offer) copywriting formulas.
If you're familiar with copywriting principles, then you know how important it is for your content to create a vivid image in your prospect's mind. WordHero can help with that too.
Based on the information you provide about a product, the Product Story feature can generate a story of how the product was created that makes the readers visualize how your product will help them achieve their end goal. The Descriptive Expression feature, on the other hand, rewrites existing copy in a way that makes it more descriptive and vivid to your audience.
Last but not least, WordHero can also create Facebook and Google Ads copy based on the highest converting strategies known, as well as press releases.
Other use cases and tools
Other content formats that we should mention include FAQs, social media post ideas, Quora answers, cold emails, fictional story ideas, job descriptions, quotable quotes, elevator pitches, and more.
There's also the Features, Advantages, and Benefits formula, which generates product descriptions that convey their value propositions. That's especially helpful for ecommerce businesses that need to advertise a large number of products and are unable to write the copy for each of them manually.
Finally, the Grammar Corrector and Tone Changer tools help you improve and change the style of your writing.
WordHero AI Review – Pricing
WordHero offers only one plan at $49 per month or $348 per year (which comes down to $29 per month).
Unlike many AI writing tools, it has no usage limits, which means you can generate as many outputs as you want without losing peace of mind. When you work with AI writing tools, that's extremely valuable as it might take a few attempts to get the outputs that you're looking for.
WordHero also has a lock-in price policy. This means that, once you subscribe, you'll pay the same amount forever, regardless of how much they increase the price for new users.
WordHero also offers 24/7 support. Unfortunately, however, there's no free trial.
WordHero AI Review – What do Previous Customers Say?
In AppSumo, WordHero has a 4.6-star rating from 282 reviews, which is an excellent rating.
Users often compliment the quality of the AI-generated content, as well as the number of formats, use cases, and features available.
Here's a WordHero AI review on AppSumo:
WordHero AI Review – Pros and Cons
WordHero offers enough features to create and optimize content in almost any way you can think of. Not only that, but the AI-generated content is high-quality, which is attested by many user reviews.
Other pros include the unlimited usage, which allows you to generate as many outputs as you want, and the lock-in low price forever policy, which guarantees that you'll never have to pay more once you subscribe.
One downside is that it doesn't come with a built-in plagiarism checker. That's not usually a problem, however, as the AI-generated outputs are created from scratch rather than copied from somewhere.
WordHero AI Review – PROS
-Unlimited content generation
-100+ languages
-Lock-in low price forever
-Great customer support
WordHero AI Review – CONS
-No built-in plagiarism checker
-No free trial
WordHero AI Review – How It Compares to Alternatives
There are many AI writing tools in the market. To learn more about them, you might want to check our guide with the 11+ Best AI Copywriting Tools around.
When compared to most of them, however, WordHero stands out due to the number of features and use cases it can handle and the quality of the AI-generated outputs.
The value for money is also great. While there are cheaper tools around, many of them require users to subscribe to higher-tier plans to access advanced features. WordHero, on the other hand, gives you access to everything it has to offer through its basic subscription, which is still quite affordable.
WordHero AI Review – Frequently Asked Questions (FAQ)
Can a tool like WordHero AI do all the writing work for me?
No AI writing tools can completely replace humans yet. However, they can do a significant part of the work when it comes to content ideation, creation, and improvement. This allows you to create content in a fraction of the time and easily find ways to improve it that you normally wouldn't think of.
What technology does WordHero use?
WordHero is powered by GPT-3, an autoregressive language model with 175 billion parameters and the same used by many other AI writing tools. It also uses proprietary AI technology.
How's WordHero able to generate informative content about a topic?
WordHero gets information about different topics by browsing the web and from user inputs. Either way, it's able to transform separate pieces of information into well-written content.
WordHero AI Review – Final Thoughts
WordHero can generate high-quality content from scratch in most formats you can think of and provides features that can be very handy when it comes to improving your content.
Besides, it has affordable pricing and is constantly well-reviewed across software review websites.
If you're looking for a versatile AI writing tool that offers great value for money and can serve a variety of purposes well, WordHero AI is definitely one of the best choices you could make.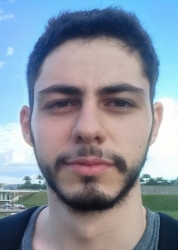 Latest posts by Pedro Tilki
(see all)