So you want to know how to become an affiliate marketer? Well, I have some bad news for you. Less than 1% of those who set out to become affiliate marketers actually make it. Everyone else experiences minor failures that cause them to quit.
There are some key strategies to staying in the race. Let's talk about the top 5 tips on how to become an affiliate marketer that finds long-term success. Before we get into the juicy tips, I think it's important to properly define and explain affiliate marketing.
---
What is Affiliate Marketing?
Affiliate marketing is when retailers and agencies online look to others to promote their products & services. They pay a commission for each sale or referral affiliates send them. Typically the retailer or agency will create a public platform to attract affiliates to promote their products. One example is Amazon.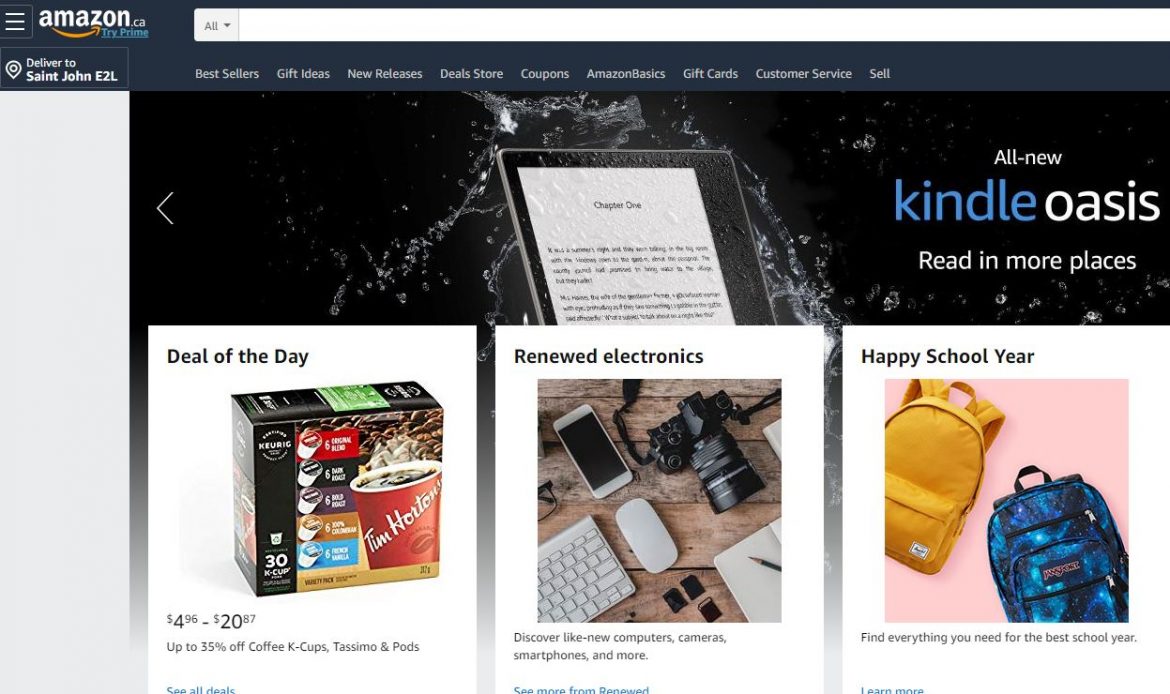 Amazon will pay you up to 10% in Affiliate Commissions for every product that you promote. If you're interested in promoting Amazon products, you can read our article on Affiliate Marketing Amazon Strategies.
---
Retailers vs Networks
There are typically two ways to get access to affiliate products. One way is through actual retailers like Amazon or eBay. Another method is through an affiliate network.
Networks are representatives of retailers and typically have multiple products for you to choose from. The network works directly with the product owners while you send your traffic to them.
There are pros and cons to working directly with networks but for now, we will keep our focus on tips on how to become an affiliate marketer. One example of a network is Clickbank. This is one of the biggest affiliate networks for digital products and is great for those who want to learn how to become an affiliate marketer.
If you're interested in promoting Clickbank products, you can read our article on Affiliate Marketing Clickbank Strategies
---
Which Affiliate Marketing Program Should I Choose?
This can be one of the hardest decisions when learning how to become an affiliate marketer. Most people have a difficult time finding affiliate programs when first starting. It's actually much easier to get access to affiliate programs than you think.
There are many things you need to consider when choosing an affiliate program. I highly suggest reading our article on Affiliate Marketing Programs to help you make a decision.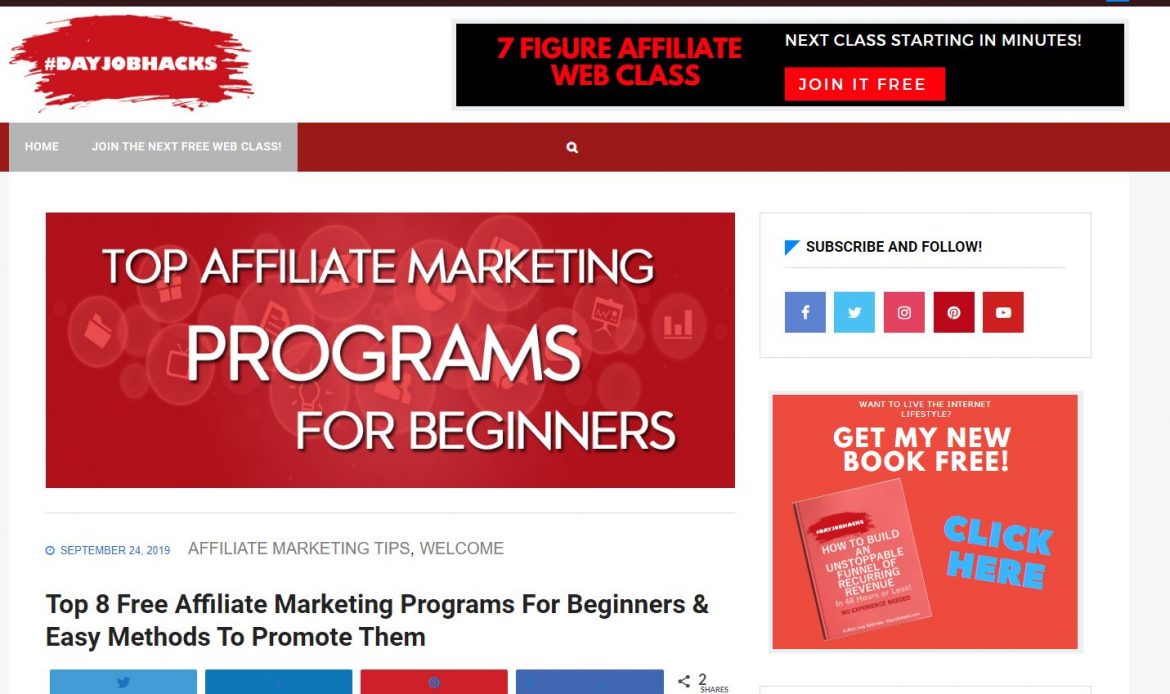 ---
How To Become An Affiliate Marketer Tip #1 – Educate Yourself
The very first thing you should be doing is learning everything you can about affiliate marketing and all its forms. Focus on free affiliate marketing training courses, and content found on Google and YouTube. You will find MANY different websites trying to sell you training. At the beginning stages of your affiliate marketing career, there is plenty of great free content.
Check out my Youtube Channel for some great video content that is available for free. SUBSCRIBE HERE.
If you're serious about learning how to become an affiliate marketer, take the time to learn the basics. This will save you months and potentially thousands of dollars. This brings me to my next tip.
---
How to Become An Affiliate Marketer Tip #2 – Avoid Gurus
Once you start searching the net for information on affiliate marketing, you will start to see advertisements for Affiliate Marketing Training. Since there are so many people trying to figure out how to become an affiliate marketer, there are individuals out there looking to take advantage. Think of a greasy mechanic! They know more than you and can easily pull the wool over your eyes and sell you something you DON'T NEED.
Their ads typically contain some guy showing off money, properties and luxury cars or at least some variation of this. Avoid these training programs at ALL costs! They are typically VERY expensive and leave you with some outdated method of making money. These guys prey on new people who want to learn how to become affiliate marketers.
You should never pay more than $100-500 for training courses. There is no secret "magic bullet" that you will learn in the more expensive training. Your best bet is to find training that also includes a community of like-minded people and direct access to the people who have developed that training as a personal coach.
It's important to remember there are MANY legitimate training programs out there. These will be very important as you gain experience as an affiliate marketer. Powerhouse Affiliate is one of the main training communities that has a reputation for quality and up-to-date training. You can also join for free.
It is also one of the best training programs showing actual live campaigns that affiliates make money with. It's always best to take advantage of the free training material online before getting into the paid material.
---
How To Become An Affiliate Marketer Tip #3 – Setup a Website
No matter which affiliate program you choose, you will need to have a website. Some programs may allow you to just post your affiliate link. Is this really marketing?
Any knucklehead with a computer can spam links across the internet, it doesn't mean you're a marketer.
The website isn't just some formality. The website acts as a sales tool to help increase sales on your affiliate products. This gives you control over the minds and opinions of your viewers. The amount of time and effort you put into making your site will reflect your success. The goal is to MARKET a product to our audience.
Making a website today is more simple than ever before. I highly suggest starting with WordPress if you have little or no coding experience. It is very easy to install and even easier to add content.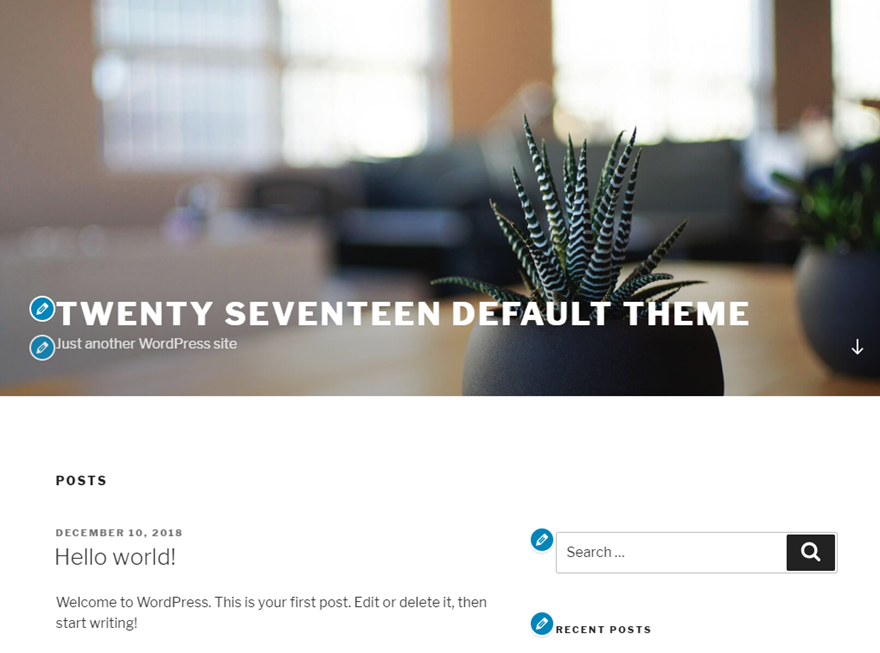 You can get started with WordPress by following the How to Build a Website Action Plan.
---
How To Become An Affiliate Marketer Tip #4 – Track Everything
This is one of the biggest reasons people fail when learning how to become an affiliate marketer. Something you need to realize very early is that DATA is key to everything. 90% of those who try to make money online do NOT use a tracker. This exponentially limits their ability to understand what is actually happening with their campaign.
Knowing which users click what, where they are from, what device they use, which link they came from, which ad they clicked and which traffic targets they represent are ALL vital details that will make or break your campaign. It is virtually impossible to know any of this data without the use of a tracking platform like CPV Lab or Bemob.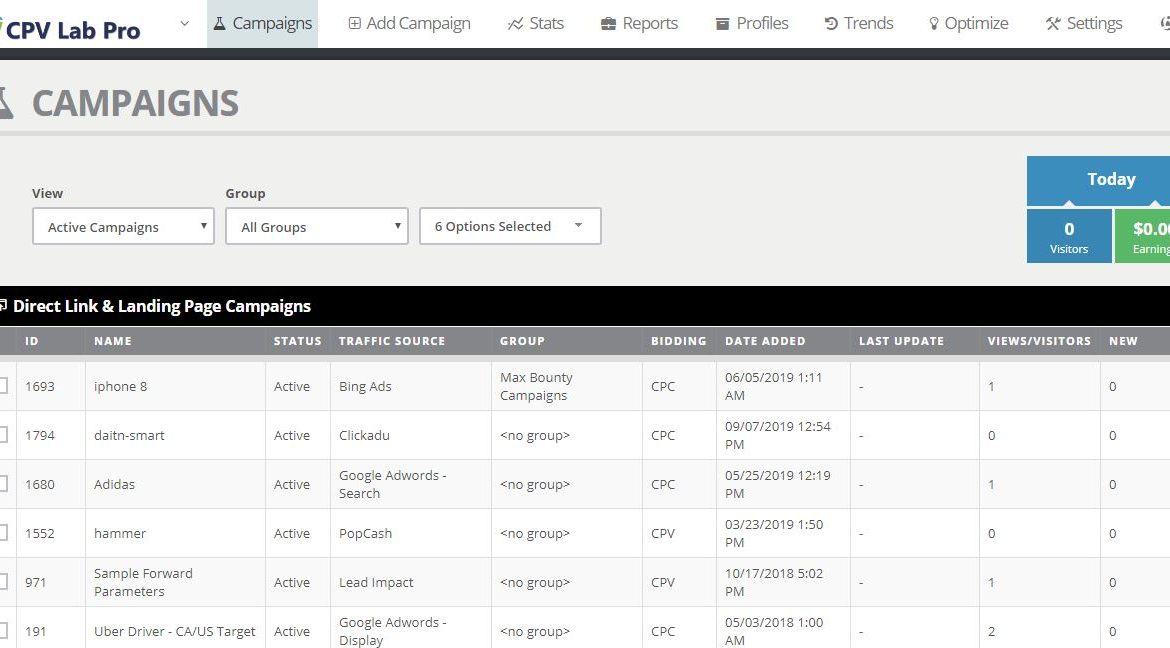 Some of these platforms are free while most cost a monthly or yearly licensing fee. It is well worth the expense to know what is actually happening with your campaign. If you decide to skip this step, you may as well quit now and save yourself time and money.
Some people do have luck and make money without these trackers but it's a very small amount of money. It's also a fluke! If you find a campaign that is making you money without a tracker, the details they're missing could make that campaign 100x more profitable. It is always recommended that you use a tracker.
Another form of tracking that has been replacing CPV Lab and Bemob is Google Analytics. This tracker is miles beyond any of these other trackers due to the vast amount of data they have from search queries. The amount of information provided by Google Analytics is mind-blowing and can be information overload for new users, but it is built for media buying or affiliate marketing.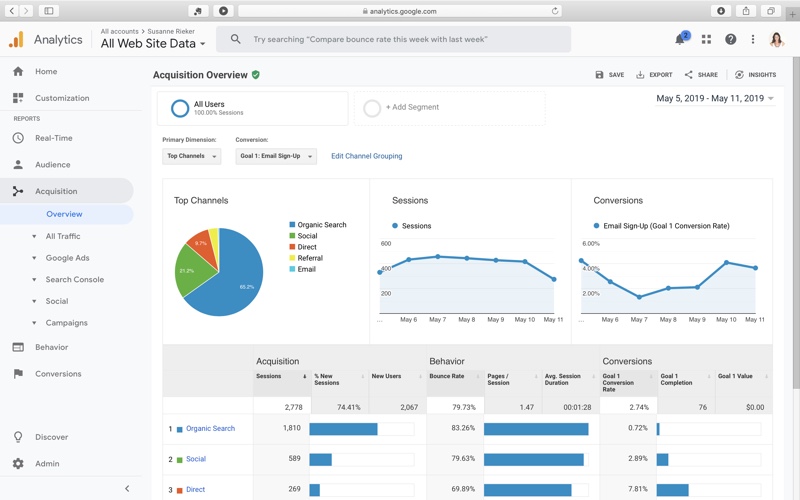 I suggest using both platforms to start. This will help you get familiarized with Google Analytics and allow you to use the simplicity of the other trackers to get started. DO NOT SKIP THIS TIP.
---
How To Become An Affiliate Marketer Tip #5 – Find a Community
This is another very important tip. While there is so much to learn, things are always changing. This is why you need to get plugged into a solid community. Some of the best methods I have ever used have come from talking to other Affiliates like myself. Exchanging ideas and experience can take your affiliate game to the next level.
Facebook is a great place to interact with others trying to learn how to become an affiliate marketer.
Below are some awesome groups that will be crucial to your success.
Powerhouse Affiliate Group
Super Affiliates & Internet Marketing Group
Super Got Damn Affiliates Group
Affiliate Marketing World Wide Group
Another key asset to those who are learning how to become an affiliate marketer is a proper, formal training community. Since there are so many Gurus out there trying to take your money, I will make this super easy for you. The best community online right now is Powerhouse Affiliate and you can join free.
Powerhouse Affiliate has an extensive training library that will get you in the fast lane to make your first commissions. This program was created to answer the very question, "How to become an affiliate marketer". Below is just a small sample of what you get inside.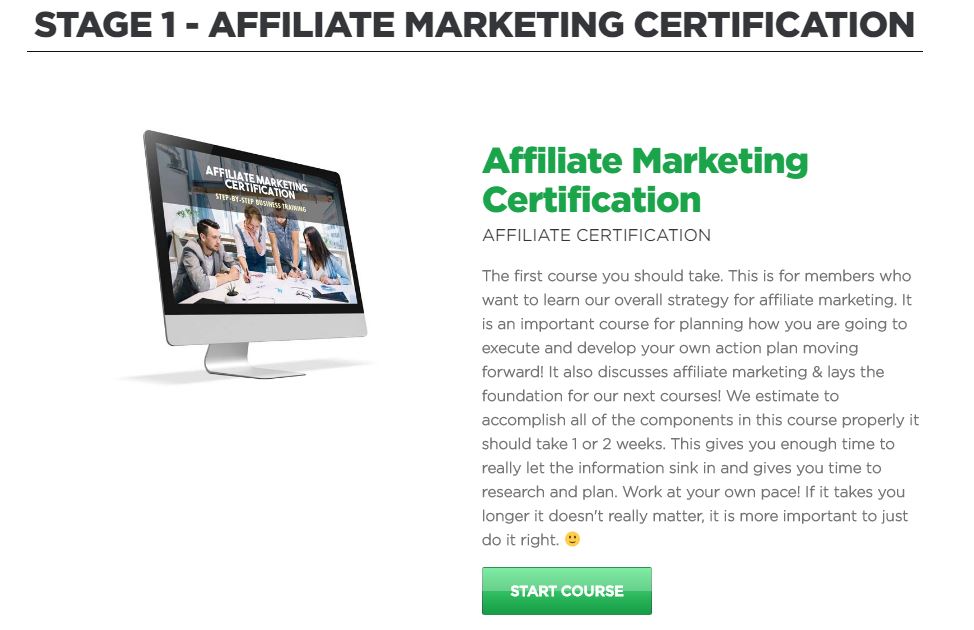 ---
---
---
This library consists of many hours of training material that cannot be done in a single session or even multiple sessions. For this reason, you can now track your progress as you go. Powerhouse Affiliate dashboard gives you exact stats on what you have done so far and what you have left to finish.
---
Once you have completed a few of the basic training courses, I highly suggest checking out some of the live training content. Powerhouse Affiliate offers live Case Studies and ongoing Webinars & Podcasts to keep you up to date with the latest methods and news from the affiliate marketing world.
---
Another great part of Powerhouse Affiliate is the Affiliate Marketing Forum. The forum is loaded with additional training material and how-tos along with live posts and engagement with other community members. You can actually ask questions and get answers.
You can watch daily as other affiliates keep you up to date on their campaigns and testing efforts. This is really a no brainier if you are trying to learn how to become an affiliate marketer.
I've been an Affiliate marketer since 2002 and have had the pleasure of having multiple 6 figure campaigns within my career. The tips & outlines above are 100% tested and proven to teach you how to become an affiliate marketer.
Follow them closely. Remember, those who do NOT quit end up making money. Don't ever quit!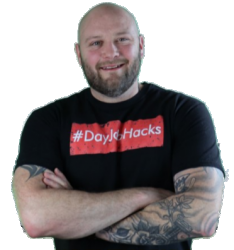 Latest posts by Joey Babineau
(see all)