What's the biggest shopping day of the year? That's right. It's Black Friday, and it's right around the corner! In today's topic, I'm going to talk about how you can cash in big with Black Friday and CPA affiliate offers using push ads and retargeting. The methods I'm going to describe in this article aren't some flimsy theory that I've put together. These are highly successful, proven strategies. You can see for yourself in the case studies I've done around these. They are actually something that has been tested and proven to work. Follow these steps, and give yourself all the tools you need to make money this Black Friday and beyond!
It doesn't matter whether you're an affiliate marketer or a product owner; these strategies are going to help you prepare, for not only Black Friday, but heading into the holiday season. It's time to get your pixels warmed up so that you can scale on major ad platforms, while at the same time get super targeted, cheap traffic to your landing pages. You can actually make sales during Black Friday and Cyber Monday weekend leading into the Q4 season.
So the first component I want to discuss is that we're going to be doing some retargeting into Q4 and throughout the following year. Those are the types of campaigns where you're going to make a lot more profit. This is when people visit your website, and either purchase or they're just looking around, and you hit them up later with another advertisement on Google Display Network or Facebook.
You Need a Website
In order to do that, first of all, we need to have a website. In most cases, people reading this probably already know how to build a website. If you don't, go to PowerhouseAffiliate.com/action-plan and follow our 60-minute guide on setting up your own affiliate marketing website.
The next step is to get our pixels from Facebook and Google Analytics so that we can place those into our website in the back end. When people visit, these platforms know who's visiting our website. This is important because later on, we're going to build audiences around people who have visited our website.
But how do we get super cheap traffic to our website during one of the hottest times of the year? And how do we get sales from that traffic? Well, that's where we get into push ads and how we're going to set this campaign up.
Push ads are very effective ads, especially on the day of these events. For example, Black Friday and Cyber Monday are massive events. When people see an ad on that specific day, they will usually respond to it much better than if they just see it randomly for no reason during the other times of the year. It also works well on Valentine's Day, and Mother's Day or Father's Day.
We're all familiar with Black Friday events. They work by finding offers that have excellent deals. So the first thing we need to think about is the offer. What type of offers work best? In this case, we are looking for people who are shoppers. During Q4, a lot of people are buying things online, and especially right now everybody's moving online to buy things.
So how do we take advantage of that? This is how we're going to do it.
Select an Amazing Black Friday Offer
The first thing you need to is go to OfferVault.com, which has a huge directory of multiple different offers around the globe available for CPA affiliate marketers. Now, if you're a product owner, then this is irrelevant to you because you're going to have your own products. But as an affiliate, we need to find products.
So the offers you're going to search for are e-commerce offers. You're going to see tons of affiliate networks out there that have e-commerce products. Get on those networks, start watching their emails come out, because now is the time when they're going to start sending out all of these hot offers for Black Friday.
You want to find the ones that have really good deals. Most of these offers also have checkout pages that you can link to. Make sure you're linking to the checkout pages. I've done a case study again inside PowerhouseAffiliate.com where I demonstrated how we're not only linking to their sales pages, we're also linking to their checkout pages, because we are building our own sales pages in the front end.
That is a more advanced strategy. If you're interested in learning more about it, visit PowerhouseAffiliate.com.
Build a Landing Page
The second step is to build our landing page. The landing page we're going to use here for push ads is going to be a highly aggressive discount and/or time-sensitive page. How do we do that? Well, first of all, we need to use a landing page tool. The tool I use is OptimizePress 3.0.
OptimizePress 3.0 allows me to put a little timer at the top and I can use their templates which are already there. They have really high-quality, aggressive, discount-oriented templates that we're going to be using for our push ad. Then once we build that landing page and we put our offer in there and we link to the checkout page of the CPA offer we're running; the next phase is we need to set up our traffic source.
Define Your Traffic Source
The traffic source we're going to use here is obviously push ads. However, if we want to scale this throughout Q4 and we want to start building a real campaign and business, push ads are not going to be the traffic source that is going to get us there.
For that, we need to use Facebook or Google Display. While push ads and native ads are great traffic sources for e-commerce, the real scalability comes when you can start hitting billions of people, and that's through Facebook and Google.
Which Push Ad Network Should You Use?
For now, when we set up our push ads campaign, we want to use platforms that allow us to target premium traffic. Now, there's only a few out there that do that. You have RichAds, you have PropellerAds, you have Zeropark. Those are three ones that I would check out first.
You want to go in there and set up your campaign. The ad style you're going to be using here is "today only" types of words or "50 percent off this product today only". When they land on your page, the consistency is going to be there because you're going to see the exact same wording on your landing page.
The beauty of push ads is that it's going to hit them no matter where they are on Black Friday. For example, if you use push ads and you target mobile, everybody's carrying their mobile phone. They're going to see the notification on their phone and they're going to think today is the only day I can get this product. They're going to click on there. And the people that are going to be clicking are going to be people that are likely shoppers. They buy things online.
Be Aggressive!
Now, this landing page is going to be a page that is designed with highly aggressive headlines and discounts and you're going to want to have scarcity built into this page. That means you're going to have a timer "today only" and people are going to feel like this is it.
So when they click through to the offer, it's going to go to the checkout page and you can actually set up your pixel to target those people that are clicking through the checkout. And now, you really have high intent users and people that are actually shoppers. Those are the people you may want to test later in future campaigns through this weekend and into Q4.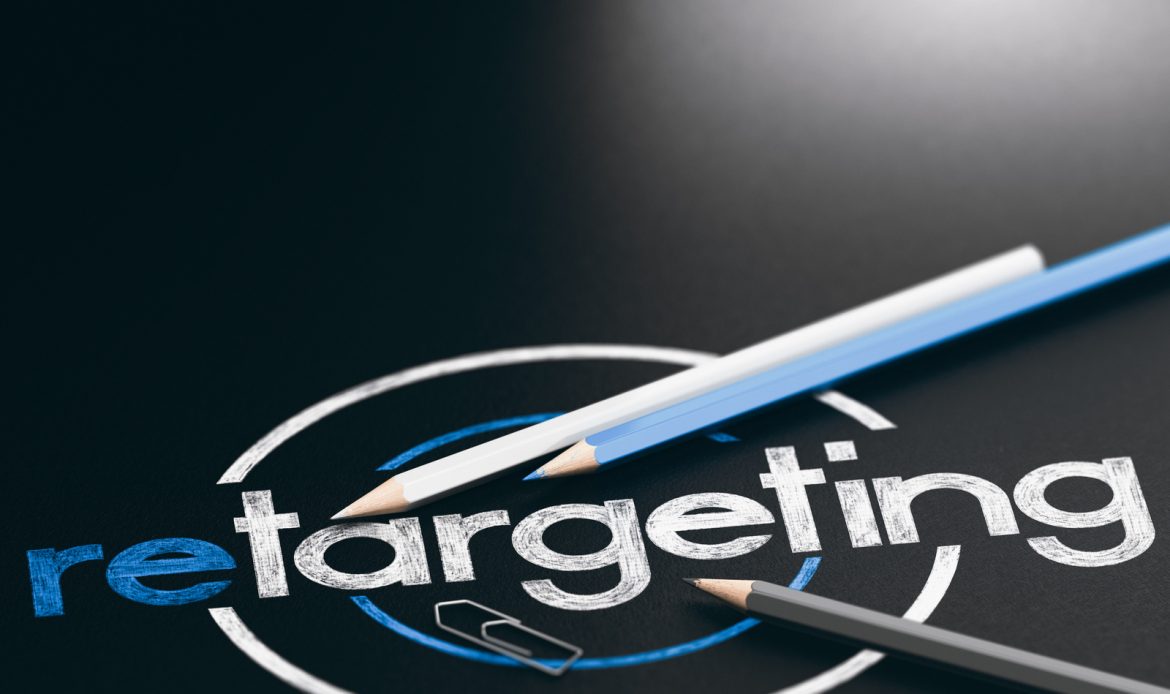 Retarget Again, and Again
The strategy upfront is to get a bunch of push ads to your landing page and get people to click-through to checkout. The next strategy once we start retargeting these people is where we build our listicles. We're leading up into the holiday season, and listicles are excellent for converting retargeted traffic.
Check out the video I posted on the DayJobHacks YouTube channel where I go through everything you need to know about creating successful listicles.
Now that you have a bunch of people that you know are interested in buying products online, you can do a listicle, whether it be for your own product, like "Six Ways to Use your product" or you can do a multiple product listicle like "Twenty-Five Gifts for your Wife During the Holidays".
There are so many different ways you can do this. And again, we've done a case study on this already, but this is where you're going to use that warmed up pixel to send traffic to your new page around the same offer or the same types of offers. This strategy works extremely well because of the time of year. Of course, people are already interested in buying things online.
It's Time to Prepare
Now to prepare yourself to get ready while we still have a little time before Black Friday, what you need to be doing is find offers and test them now. You want to go into your push ads platforms and find the actual placements that are getting results. You want to find people that are clicking through to your landing page and you want to save those placements because those are the ones that you're going to hit on Black Friday and Cyber Monday weekend.
It's going to give you a better chance of success and making money on Black Friday. If you've watched any of my case studies before on push ads, you know that as soon as you turn on your traffic for push ads, if you haven't already filtered out all the placements that have just a bunch of crap traffic, then all of your budget is going to go to that crap traffic.
So make sure you prepare a few days in advance and get rid of all those crappy placements so that when you fire up on Black Friday, you're getting great premium traffic to your landing pages with a high probability of success.
Final Thoughts
Remember, this is a proven system that continues to work well for me, and other members of the PowerhouseAffiliate.com community. If you want to learn more about CPA affiliate marketing, visit PowerhouseAffiliate.com. We have tons of great training available for free, and an active community of fellow marketers who provide a wealth of resources to other members.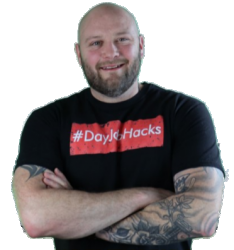 Latest posts by Joey Babineau
(see all)