Jasper AI Review: Everything You Need to Know About This AI Writer Tool in 2022
Jasper AI is an artificial intelligence technology company that is quickly gaining buzz and recognition in the tech industry. (Jasper AI Jarvis formerly)
The company has developed a number of innovative artificial intelligence products and services that are helping businesses and organizations to automate tasks, improve efficiency, and make better decisions.
Jasper AI's most popular product in 2022 is the AI Writer suite which offers multiple tools that are based on Deep Learning, a branch of machine learning that uses algorithms to learn from data in order to make predictions or recommendations.
Our team of writers use Jasper AI, therefore this Jasper AI review is based on in depth knowledge of the product, and it will cover the most important things we have learned using this tool.
An AI Writer should have features to make things faster and more efficient. This Jasper AI review will describe the main ones to consider.
Accuracy in an AI Writer is crucial. In this Jasper ai review I will cover how to get the most out of your AI writer.
I will discuss the pros and cons the team has discovered after writing hundreds of articles using the Jasper AI Writer.
---
How Does Jasper AI Work?
Jasper AI writer is a new tool that uses advanced artificial intelligence technology to create content in any style or format you desire. Whether you need web content, blog posts, articles, product descriptions, social media updates, email marketing content, or anything else, Jasper AI can deliver it all quickly and easily.
So let's get started with this Jasper ai review.
Jasper AI Review – What is the Best AI Writer Tool?
Joeys Take:
I have been using Jasper AI for over a year in my business. My team and I use it for many purposes including youtube content, blog content, advertising, and landing page development.
It's ability to write sales copy is impressive and better than hiring some content writers. Best of all no one get's writers block!
BEST FOR:
Scaling your content on your blog, social media, landing pages, advertising and email marketing.
PRICING:
Starts at $29/month.
PROMOTIONS:
10,000 Free Credits
After using Jasper AI for over a year, I have to say that it is an amazing AI writer tool for any website owner or SEO professional or performance marketer.
What I find impressive is that I started using it last year and it has continued to get better every week.
Jasper AI uses a natural language processing technology and 'neural networks', which allows it to understand your writing style and preferences and create content that perfectly matches your voice and tone.
Plus, with its machine learning capabilities, Jasper AI will continue to improve over time based on the feedback you provide about each piece of content it creates for you.
If you like video instead check out my quick video review of Jasper AI:
Key Features – Jasper AI Review
In this Jasper ai review I will cover the main features in this post, but I have also created an in depth video to cover more practical use scenarios using this AI writer.
Templates & Building Blocks
Jasper AI writer has over 55 templates that are easy to use and customize for your business needs.
Some of the templates that our team uses frequently include:
Blogging and Long Form Template.
The Jasper AI long form assistant template helps you write winning long form content that is optimized for voice search and AI.
With its help, you can develop highly effective and engaging content that speaks directly to your target audience.
We use this template to write blog posts, listicles, advertorials and landing page content.
Sales Copy Templates
These templates are my personal favorites for ad sales copy and landing page angles.
They are the AIDA Framework and the PAS Framework templates.
These 2 templates are amazing at coming up with new copy to market a product or service.
Here is an example of the output.
Let's say that we are promoting an offer for "Free Credit Reports".
I enter in a couple of details and then click "Generate AI Content". Within 1 click I get multiple angles to use in my marketing. If I don't any I like I can just change my input and hit the output button again, and it will continue to spit out variations and different angles.
There are many more templates designed inside Jasper AI for Customer service, Youtube, Email Marketing, customer support, webinar templates, and google ads, social media ads and many more.
Does Jasper AI Produce 100% Original Content?
Yes. Jasper AI can help you write SEO optimized content for your website.
I have personally tested the output of the machine to ensure the content was not copied. I have not found any copies and would say it is 100% original. (They claim this on their website as well)
Jasper AI writer uses advanced language models and artificial intelligence to help you write better copy.
You can also add in a keyword so that the AI writer writes the article with keyword optimized content.
Jasper can analyze the structure of your sentences and offer suggestions on how you can improve them, making it easier than ever to create engaging, search engine friendly copy. Whether you're looking to optimize blog posts or product descriptions, Jasper will help make the task easier and more efficient.
What Are Jasper AI Recipes
Another cool feature of Jasper AI is its extensive catalog of pre-built "recipes" for popular machine learning tasks.
Jasper AI Recipes are pre-built workflows that contain a series of Jasper commands to help you get started.
The benefits of using these recipes include, they are customizable and easy to use, they are designed to help you quickly and easily automate common business tasks, such as data entry, analytics, reporting, and they cover a wide range of business needs, so you can find one that fits your specific needs.
Jasper AI Revew – Community & Support
Jasper AI boasts an extensive online community where users can collaborate and share their experiences. So if you're looking to improve your machine learning skills and stay up-to-date on the latest developments in AI, then be sure to check out their Facebook group.
Write Blog Posts 5X Faster Using Boss Mode
The "Boss Mode" feature offers access to more documents and long form tools to help write full books or scripts.
You can also manage teams and organize all of your projects into folders to keep people working efficiently.
Integrations with Grammarly, Copyscape and Surfer SEO.
Jasper AI allows you to activate Grammarly for free so that you can check for any mistakes. If you want to integrate with Surfer SEO or copyscape they come with additional fees.
If you are looking to rank in Google with your AI generated content you should consider using the Surfer SEO integration. When you sign up to Jasper you will get access to all of their in depth training including the webinar on how to improve your SEO using this tool.
Jasper AI Pros & Cons
PROS:
1. Increased Efficiency: Jasper enables businesses to build and deploy AI models much faster than other tools, which can help to increase efficiency and speed up decision-making.
2. Cost-Effective: The platform is very cost-effective, as it reduces the need for expensive writers, hardware and software resources.
3. Extensive Functionality: Jasper offers a wide range of features and functionality to help users build, train, and deploy custom AI models. These include machine learning algorithms, natural language processing (NLP), and computer vision capabilities.
CONS:
1. Limited Training on How to Manage Teams: If you plan to build a large team using this tool you will need to train your employees on how to be efficient with it. While Jasper AI does offer extensive training on how to use this tool, they still need more content on how to build teams with it.
2. Privacy Concerns: Like all technologies, there are also some concerns about privacy when working with AI systems like Jasper. For example, it is important to understand how the data being used by Jasper is collected and stored, as well as any potential security risks associated with using this platform.
3. Reliance on Cloud Services: The Jasper AI engine depends heavily on cloud services for storage and computational power, which can introduce some problems if connectivity is disrupted or the network goes down. However, this is a common challenge for all AI platforms, and companies can take steps to mitigate any potential risks by implementing backup solutions. In general, though, the benefits of using Jasper far outweigh the drawbacks, and we are already seeing huge improvements in efficiency and productivity thanks to this platform.
Jasper AI Pricing
Starting at $29.95 a month this tool is a drop in the bucket considering how much time is saved. As you progress to using it more you will need to pay based on output. You generate up to 85,000 words a month for just $99/Month in Boss Mode.
This is typically more than enough for most bloggers.
If you are using teams to crank out more than 85 posts a month (1000 words each) then it can get more expensive.
Is Jasper.AI free?
You can use Jasper AI free for up to 10,000 credit which should be plenty for trying out their platform.
Jasper AI Review Summary:
What I Like:
– ability to automatically learn from data, predict outcomes based on past events, and make recommendations based on these predictions
– I can make better decisions on ads and angles by using their recommendations that are based on data rather than human intuition.
– Their community and customer service are amazing. They also offer a wealth of knowledge in their training regarding SEO and content writing.
What I Don't Like:
– If Jasper AI is used to make recommendations about products or services, the algorithm can sometimes favor certain products or services over others.
– Like many AI tools it can be prone to errors but we have learned how to properly feed it the right words to help it along the way.
---
What are the benefits of using AI Writer Programs Like Jasper?
One of the benefits of using artificial intelligence writer programs is that they can help you write more quickly and efficiently. Programs like Jasper AI are designed to mimic the writing style of a human author, meaning that they can produce high-quality content that flows well and doesn't contain any errors or mistakes.
In addition to this, AI writer programs often utilize machine learning algorithms to improve their writing capabilities over time. This allows them to learn from past mistakes or successes and make continuous improvements to the quality of the content that they produce.
Another benefit of using AI writer programs is that they can take care of a wide range of writing tasks for you, from blog posts and articles, landing pages, ebooks, to technical reports and documentation. This can free up a lot of your time so that you can focus on more important tasks.
Can Jasper.AI write a book?
Jasper AI tool is a great tool to write books. It can help you sort out information and can help you to draft books. It is a powerful tool that helps an author to complete their book in the shortest time possible.
Jasper AI tool has made writing much easier for authors. It helps them by segregating the information and arrange it according to different chapters in a book. This helps authors save time as they do not need to go through different sources to get the information they require.
Jasper AI is also very helpful when it comes to editing a book. It can help you identify errors and can also suggest changes that can improve the quality of the book.
Overall, Jasper AI is a great tool for authors who want to write books
Is there any money-back guarantee with Jasper ai plans?
Yes they offer a 5 Day money back guarantee.
Well that concludes the Jasper AI review, please check out our top competitive intelligence tools to further assist you in your content marketing efforts!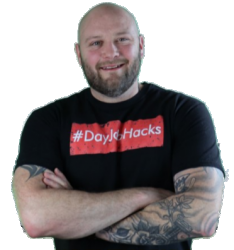 Latest posts by Joey Babineau
(see all)