9 Top Affiliate Marketing Websites You Need To Be Successful
Affiliate marketing is filled with many services and tools that all claim to help you become a successful affiliate. While a majority of affiliate marketing websites claim to help, they actually do the very opposite. They take money and sell you a service that you don't really need. This can be extremely frustrating as a new affiliate. The goods news is that there are some excellent affiliate marketing websites out there that can skyrocket your chances of success as a new affiliate. Let's focus on the top 9 affiliate marketing websites that you genuinely need to be successful.
---
Affiliate Marketing Websites #1 – Google
Have you ever heard the phrase, "Google is your friend?". It's the truth! Google is by far the most powerful resource available on the internet. As an affiliate, you are going to have many roadblocks and setbacks. This is a unavoidable reality within the affiliate marketing industry. The same is true for virtually all other industries on the planet. People are not automatically good at new things they try. In most cases it takes weeks, months and even years.
What will you do when you hit a roadblock? The only real option is to use Google. Virtually every issue you have ever encountered has already been solved by someone who had the issue before you. Someone has provided the solution on a website somewhere on the internet. Use Google to find it! Not to mention, I've taught myself many valuable skills by using Google. I've learned to Code HTML and Java Script simply from applying what I had learned on Google. I've also learned how to proficiently use Photoshop and Video editors. These skills are extremely valuable as an affiliate marketer.
No matter how stuck you seem to be with a particular task, use one of the best affiliate marketing websites online >>> Google it!
---
Affiliate Marketing Websites #2 – Google's Keyword Planner Tool
I know this seems like I'm just listing Google twice but in actuality, Google's Keyword Planner Tool serves a completely different purpose than Google.
The keyword planner tool allows you to see historical search volume for virtually every keyword in existence. This is an extremely valuable tool to affiliates using various affiliate marketing methods. Someone who is building a Niche Authority website can use this tool to determine the search volume and competition level for each keyword they target on their blog. This allows marketers to specifically target high volume/low competition keywords within their blog content, in turn ranking them for that traffic. Everyone likes free traffic right?
Another use for the keyword planner tool is to build a list of keywords for search ads at Bing or Google Adwords. Affiliates who are interested in buying search traffic will use this tool to forecast campaign potential as well as find new keywords to scale their existing campaigns. This is an extremely valuable affiliate marketing website.
---
Affiliate Marketing Websites #3 – Google AdSense
This is another affiliate marketing website that is related directly to Google. However, just like Google's Keyword Planner Tool, this one serves a completely different purpose. Google AdSense is a platform that will provide you with banners and advertisements to place on your website. Google AdSense will then pay you for users who view and click their advertisements located on your website.
The difference between using Google AdSense banners and your typical banners from other affiliate programs is that Google will dynamically change the advertisements to match the interest of your visitors. This is an extremely powerful feature that allows you to get the most out of your websites traffic.
Some affiliates use this affiliate marketing website to monetize their niche authority website while others will use Google AdSense within their CPA campaigns to offset the traffic costs associated with their ads.
---
Affiliate Marketing Websites #4 – Google Analytics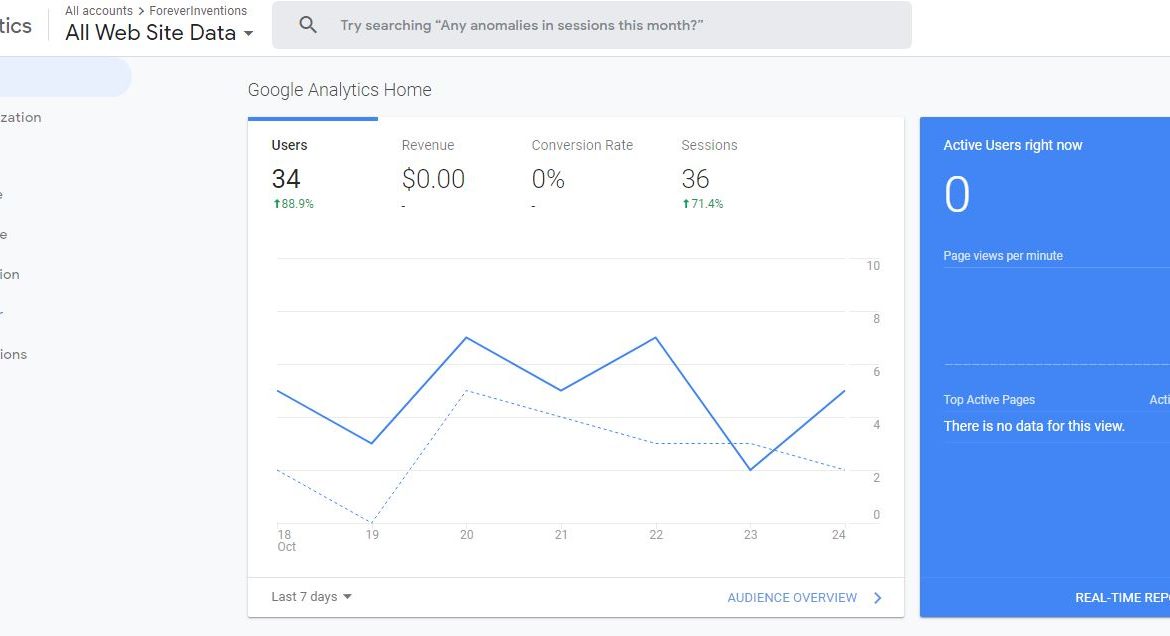 Yet ANOTHER great affiliate marketing website that is owned by Google. This site is crucial to understanding visitors and their behavior on your website. Google Analytics gives you great insight on how your website works, how users interact, their location and demographic information and which pages each visitor views. This is just scratching the surface when dealing with the functionality of Google Analytics. I highly recommend using Google Analytics for yourself in order to understand its full capabilities.
---
Affiliate Marketing Websites #5 – AdPlexity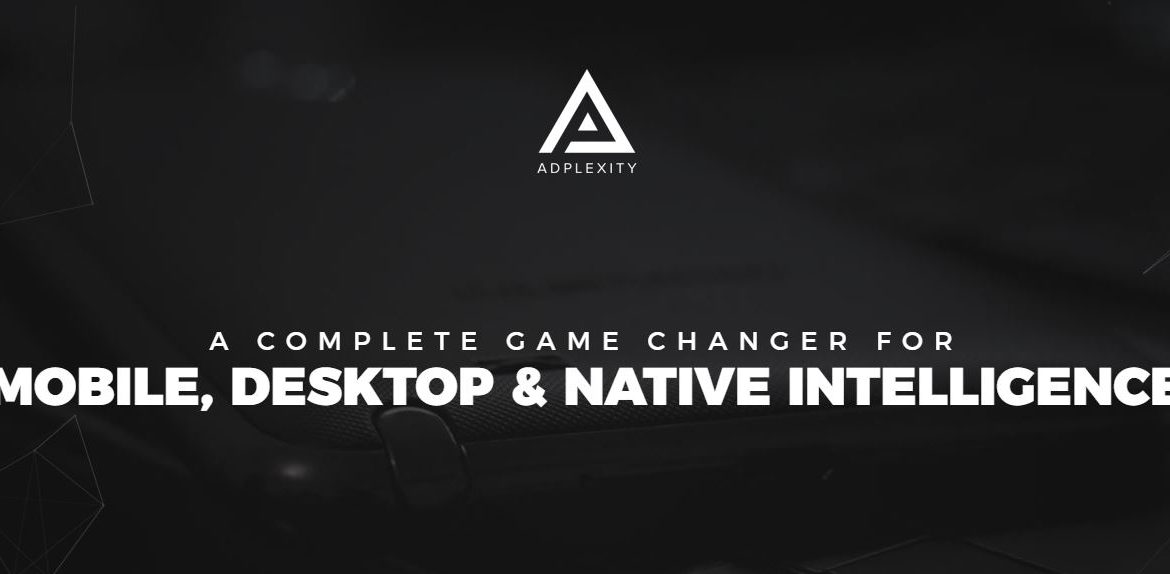 This is another extremely powerful affiliate marketing website. AdPlexity is a spy tool that allows you to get great insight into your competition. This main focus for this site is affiliates who use paid traffic sources. AdPlexity allows you to see the top advertisements across many different traffic networks such as Taboola, Outbrain, and Revcontent. It also allows you to see landing pages and advanced targeting used by affiliates in their campaigns. If you're planning on running paid traffic ads on ANY platform, I highly recommend using a spy tool like AdPlexity.
---
Affiliate Marketing Websites #6 – CPV Lab Pro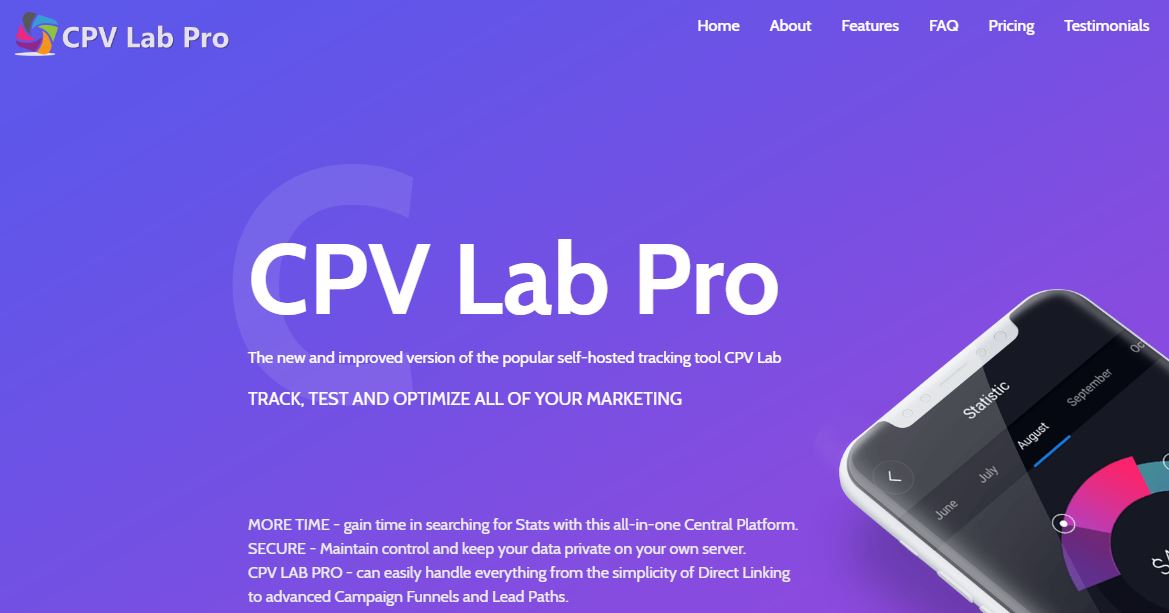 This is an affiliate marketing tracking platform designed for media buyers or affiliates who specialize in paid traffic. CPV Lab Pro is crucial for determining many key metrics related to your paid affiliate marketing campaigns. This affiliate marketing tool allows you to track every single click on your website.
It also allows affiliates to automatically split test various assets in real time such as landing pages and CPA offers. Affiliates who fail to use CPA Lab Pro or other alternative 'Click Trackers' are doomed to failure. This is not an optional tool for those who run paid traffic campaigns. This is 100% crucial and required to have ANY success with paid traffic.
---
Affiliate Marketing Websites #7 – Facebook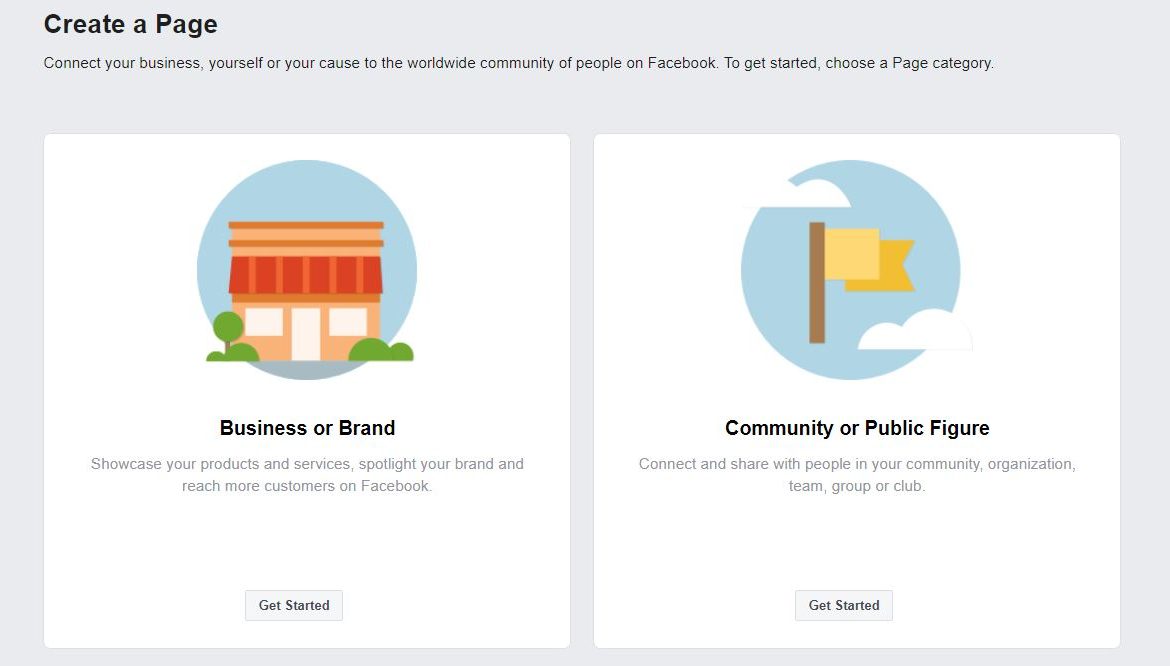 This might not seem like your typical affiliate marketing website, however, there is a massive amount of potential for affiliates who take advantage of Facebook. Facebook allows for brand building via Fan Pages which in turn can lead to free traffic. Any campaigns you might be running as an affiliate can benefit from Facebook. Paid campaigns and organic campaigns alike can benefit from using Facebook Fan pages to build audiences.
If you're experienced with paid ads, Facebook should be your number one focus. Facebook ads provide some of the best traffic on the internet due to their extremely advanced targeting. Since Facebook is a data giant their demographic data and interests targeting is the best in the world for now. All of this data can be used to help you target individuals with your paid ads.
Advanced affiliates will take advantage of Facebook Pixels in order to build laser focused audiences that convert at rates unrivaled by virtually ANY other ad network in the industry.
---
Affiliate Marketing Websites #8 – Powerhouse Affiliate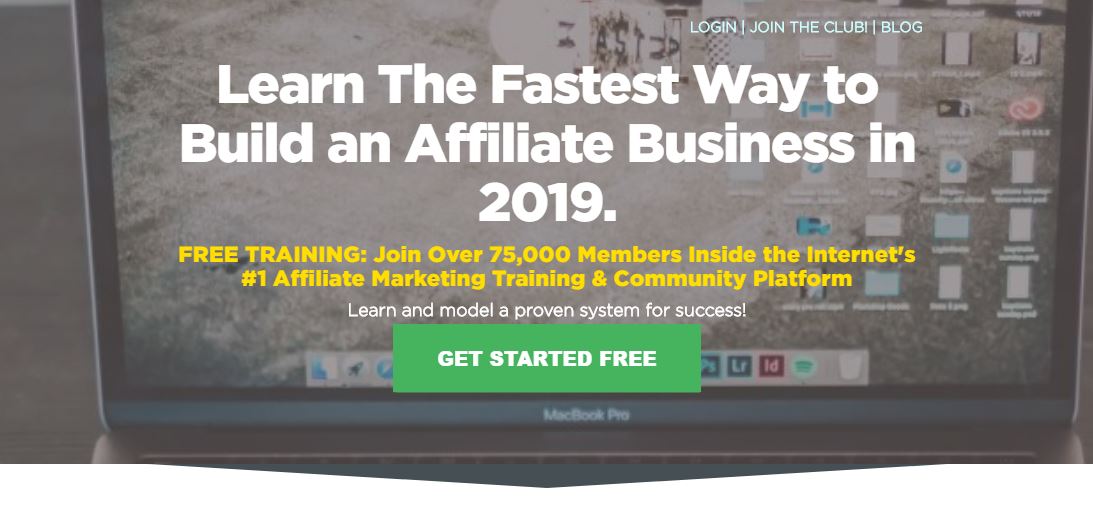 Another great affiliate marketing website that's key to your success is Powerhouse Affiliate. Powerhouse Affiliate is a training community designed to help affiliates achieve their marketing goals by showing actual live examples of paid traffic and free traffic campaigns.
Powerhouse Affiliate also offers a complete free affiliate training course to it's members that takes them through the very basics of affiliate marketing to ensure a solid foundation is created. This is key for those who are looking to make life changing money with affiliate marketing.
Powerhouse Affiliate also provides plenty of live video content such as Podcasts, Webinars and Case Studies that detail the exact process for running affiliate campaigns and building long term authority niche websites.
---
Affiliate Marketing Websites #9 – ClickBank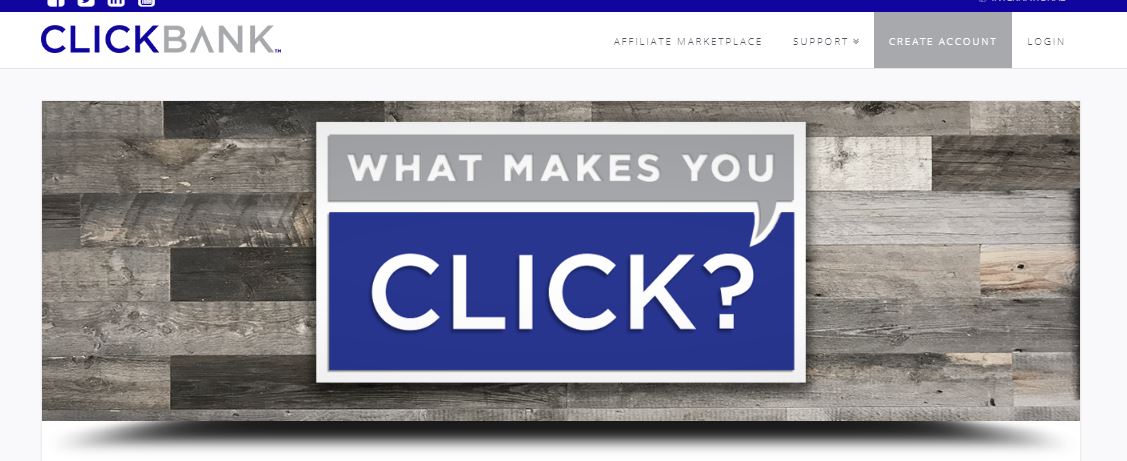 ClickBank is one of the worlds largest affiliate marketing programs that provides it's affiliates with thousands of digital products available to promote. ClickBank was established in 1998 in a garage in San Diego, California. Since then it has grown to a large size with over 200 million customers and a whopping 3 billion dollars in sales.
ClickBank has digital products in virtually every niche which makes this a very popular spot for affiliates. ClickBank also specializes in products that have VSL pages or Video Sales Letters. These are sales pages that have a lengthy video that does most of the selling for you! These style of sales pages have become very popular due to their extremely high conversion rates.
Any successful affiliate will tell you that they have an account with ClickBank and have promoted their products at some point in their affiliate marketing career.
---
Conclusion
Affiliate marketing websites are key to your success as an affiliate. Some of these websites can drastically improve your chances for success while others are completely mandatory and cannot be avoided. Take advantage of all resources available to you if you would like to maximize your potential and increase your chances of success.
There are many other affiliate marketing websites that were not mentioned in this article. I highly recommend taking some time each day to find new and improved tools and affiliate marketing websites to help you get an edge with your affiliate marketing campaigns and efforts.
---
Additional Resources
If you enjoyed this article, why stop there? We have plenty more resources available to you such as the following:
Top 5 Best Affiliate Marketing Programs For Beginners
5 Tips On How To Become An Affiliate Marketer Today
3 Fool Proof Affiliate Marketing Amazon Strategies To Make Money Online
3 Easy Affiliate Marketing Clickbank Strategies That Will Make You Money