Many would argue that Facebook Ads are the best for Performance Marketers in terms of generating leads and customers for their business.
Facebook's laser focused targeting has certainly set them ahead of the competition and solidified their spot as the number one advertising platform in existence. This shouldn't come as a surprise since Facebook has a massive advantage over virtually all other platforms.
Virtually all data provided to Facebook by it's users is used for targeting and marketing purposes. Things like age, sex, marital status and interests set the foundation for targeting the demographic ideal for your marketing campaigns. But, this isn't the only data used to deliver your ads with precision. In fact, this is only scratching the surface!
There are many other factors and platform features that allow you to optimize your campaigns even further to achieve metrics that are virtually impossible on other platforms. As the other traffic platforms such a Google, Revcontent and Outbrain try to emulate advanced targeted provided by Mark Zuckerberg's platform, Facebook is constantly setting the bar higher.
In this article, I'm going to give you 5 methods that are guaranteed to take your Facebook campaigns to the next level. These methods are not unique but are universal and built into the Facebook platform. The average marketer doesn't use these methods as they tend to be fairly difficult to implement without the right help and coaching.
I will break these methods down so that virtually any marketer can implement them and take full advantage of the most targeted traffic source in the affiliate marketing industry.
---
But First Let's Talk About Facebook Fan Pages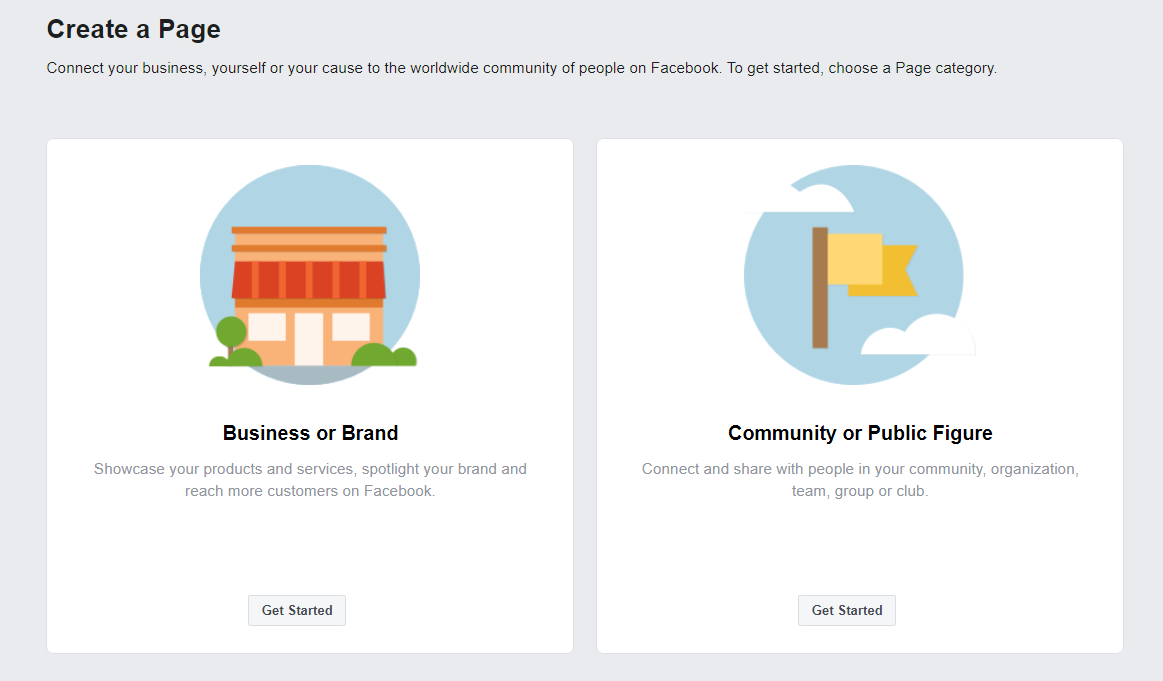 Facebook ads platform has made it a requirement that you use a Facebook fan page in order to create a campaign. However, most create the page as a formality and do not take advantage of the benefits of having a well built page.
Facebook Fan pages give you the ability to build an audience through those who 'Like' your page. This allows you to deliver future posts and content to those individuals. The reach you get from organic posts is not as big as it used to be but the Facebook page itself is more about branding and showing that you are a legit business.
Rather than treating this like a formality take the time to make it look nice, and take the time to build a "friendly" brand through your Facebook page. This should be part of your daily activity. Your potential audience wants to see an active page.
Why pay to target those users over and over via Facebook ads when you can pay to have them Like your page and deliver future content for free? This does not replace paid ad campaigns but gives you the ability to build a valuable asset as you buy traffic.
---
Facebook Ads Newbie Method – Facebook Marketplace
If you are marketing physical products, why not post the product to the Facebook Market place while you purchase paid ads? Most individuals only use this feature if they have physical products on hand as the Facebook Market place acts as a "Craigslist" or "Kijiji" alternative where everyday people try to sell new and second hand items.
Some people may get irritated that you are promoting a CPA offer or product through the market place but if it is done correctly, most will not notice the difference. Here is an example of a method or spin that can be used to pull sales from the market place.
Let's assume you are promoting an ecommerce CPA offer for a selfie drone. Find a stock image that appears as if you have the product in your possession. Post the image in the market place with a detailed description of the product. When users become interested in the product and contact you to make the purchase, use the standard reply below:
"Hi, I actually no longer have this item on hand. However, if you are still interested in buying the product, you can purchase directly from this website. INSERT WEBSITE URL. "
It's important not to just spam your CPA links but to actually purchase a domain and setup a landing page to help facilitate the sale. Users who are genuinely interested in the product will typically just go through your site and make the purchase. This isn't meant to be your main focus for promotion but is a means to pick up a few extra sales along the way without exhausting your Facebook ads budget.
---
Facebook Ads Intermediate Method – Building Audiences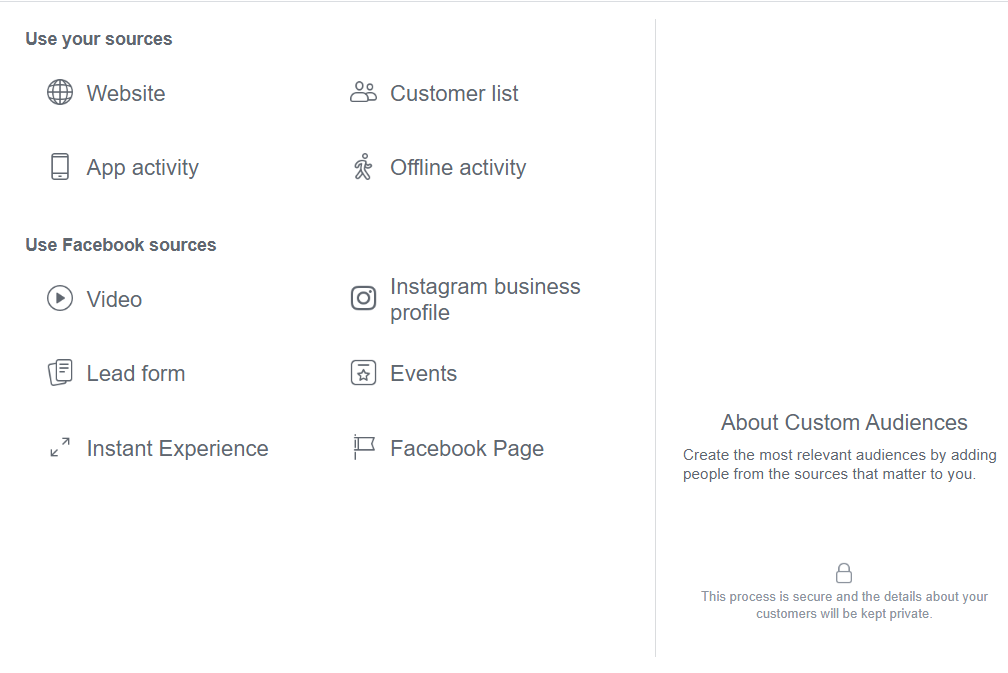 This is actually one of the most powerful methods to get the most out of Facebook ads. Similar to that of Facebook Fan pages, you have the ability to build a permanent audience that can be used across multiple campaigns. The audience can be sourced from a number of different methods including users that visited your website, an existing customer list, and even those who have interacted with your Facebook fan page.
Using audiences gives you the ability to start your marketing efforts based on previous marketing data. For example, if you have a list of existing buyers, you can use their data to promote additional products instead of having to start from scratch. This can give you a massive edge when starting a new Facebook ad campaign.
---
Facebook Ads Advanced Method – Building Lookalike Audiences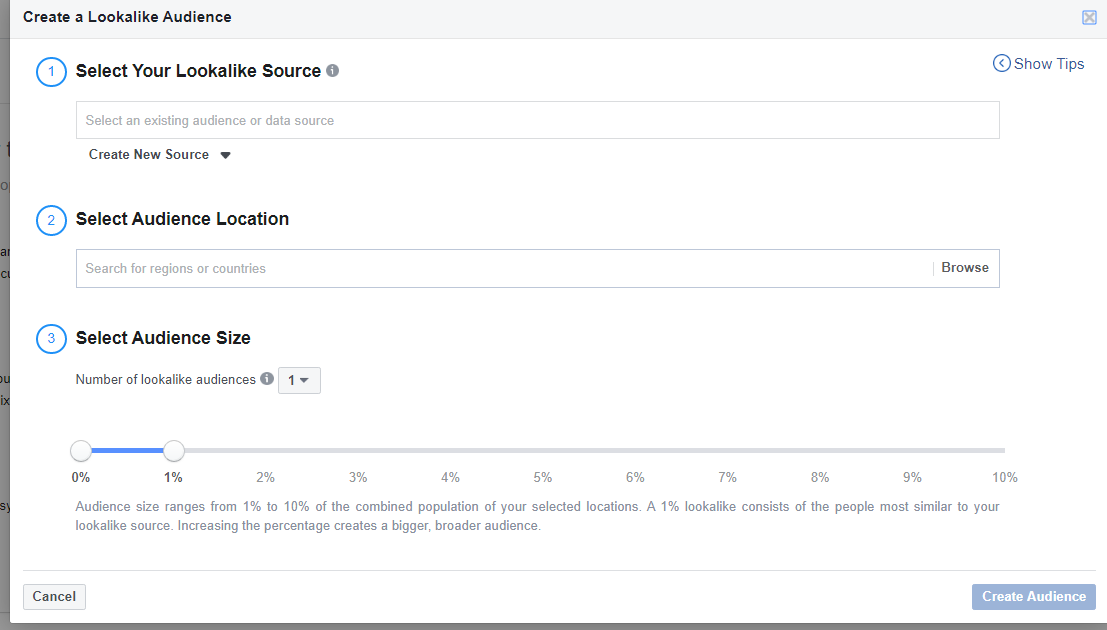 Lookalike Audiences are very similar to traditional audiences in many ways. Lookalike audiences give you the ability to expand the reach of an existing audience by allowing Facebook to reach users that are similar to that audience. This is defined by choosing a percentage that is relative to your existing audience.
For example, a 1% lookalike audience will target users that are very similar to your current audience where a 10% lookalike audience will expand into a more broad reach. The smaller the percentage, the more closely Facebook will mimic that existing audience.
---
Facebook Ads Advanced Method – Facebook Event Pixel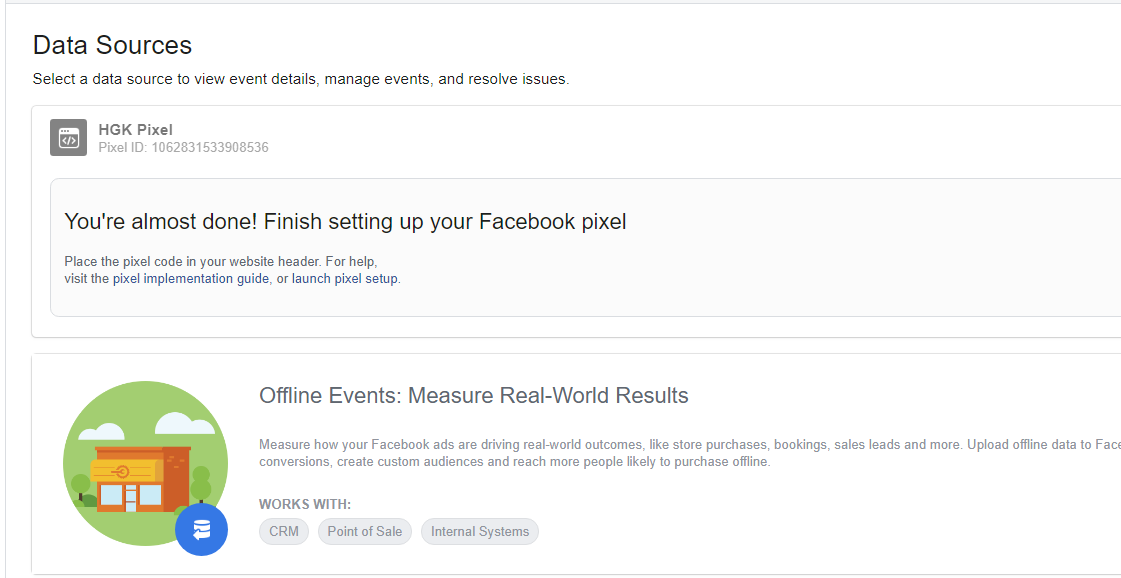 Facebook event pixels are by far the most powerful and advanced means of targeting within your Facebook ads campaign. Event pixels allow you to track particular actions that occur such as a page view, sign up or sale. You can then optimize your campaign based on those actions.
If your goal was to increase page views, Facebook will take the data gathered by your Page View event pixel to find more users who are likely to view your page in the future. This same thing can be done with virtually any other action provided you use the event pixel to track the data.
For example, if you placed an Event Pixel on the page immediately following a purchase, each time a purchase occurs, the pixel would fire and Facebook would be notified that a particular user completed the purchase.
Facebook can then use that data in order to find more users who are likely to make that same purchase. This gives you the ability to automatically optimize your campaign without manually sifting through data and adjusting your targeting.
The more data the pixel acquires, the more potential your campaign will have, resulting in more data to feed the pixel. This process continues until you have a laser tight audience that is extremely optimized. This is all done by Facebook automatically for you.
This in turn will increase your conversion rate and also lower your cost per click based on the relevance of your campaign to the users that it targets.
Facebook Event pixels can also be used to gather data outside of Facebook.
Facebook Ads Advanced Method – Warming the Pixel
For example, if you are running a campaign on Google Adwords or even Revcontent Native ads, you can place your Facebook event pixel within your funnel to gather data for the future. This is known has 'warming' your pixel. As long as the users triggering your pixel have Facebook accounts and active cookies, your can build a great audience and use it later on as you scale your campaign.
This gives you the ability to start a fresh Facebook campaign with a great audience without going through tedious testing. Typically you would have to build your audience as you start buying Facebook ads.
As conversions occur, your pixel would gather data and eventually optimize. If you have an existing campaign on another traffic platform, you can leverage that traffic to give you a massive head start before ever starting a Facebook ads campaign.
---
Conclusion
If you are using Facebook ads or intend on using them in the future, it is in your best interest to action all methods outlined above in order to get the most out of your advertising budget. Failing to do so is essentially leaving money on the table and hindering your potential for a success Facebook ads campaign.
Would you like to see a live Facebook Case Study Here I dive into a REAL LIFE Diet Campaign? You can see how I was able to generate tons of leads from Facebook – Join Powerhouse Affiliate Premium and check out the Cast Studies Section for Full Access!
If you enjoyed this article, I encourage you to check out more of our content such as the following:
Top 5 Best Affiliate Marketing Programs For Beginners
3 Crucial Tips On How To Make Money With Affiliate Marketing
What is the Typical Affiliate Marketing Salary? (The TRUTH)
3 Fool Proof Affiliate Marketing Amazon Strategies To Make Money Online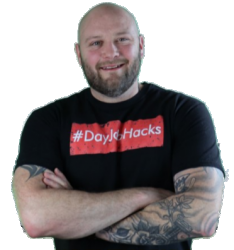 Latest posts by Joey Babineau
(see all)