Performance Marketing Explained In 5 Minutes
You've probably heard the term Performance Marketing mentioned many times along with some drawn out complicated definition.
The reality is that performance marketing is quite simple to understand and has been thrown around for years under various other names. Performance marketing is actually an umbrella term that encompasses a wide range marketing methods, all of which have the same underlying model.
The most common alternative term used for performance marketing is affiliate marketing. You've likely heard the term affiliate marketing used before and wondered what the difference is between performance marketing and affiliate marketing. The truth is that there really isn't much of one.
---
Performance Marketing Defined
Performance marketing is based on a model that focuses heavily on data and measuring that data. The result of that data determines "performance" and therefore is called, Performance Marketing.
Example Campaign Strategy:
Sally creates a Facebook Fan page for her Xmas Art hobby so that she can sell customized ornaments. Since the ornaments are "customized with names" she will need to copy down requests or orders from people prior to the actual transaction.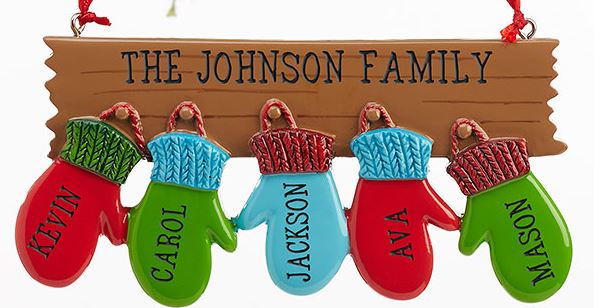 Sally created a simple website so that customers could enter their requests/orders directly into a form field instead of reading 100 messages and manually organizing the orders.
Sally created a 'Lead Generation' campaign with Facebook Ads so she could get more people to submit orders and buy her products.
She ran the ads for 2 weeks and after spending $50 on traffic from Facebook, she noticed that she gets 10 orders total.
Sally sells her ornaments for $10. Sally made $100 total from those orders while only spending $50 total in ads.
Sally also determines it costs her $5 to make and deliver each order for total cost of $50.
Her total profit is $0.
Sally knows that she can confidently invest in advertising and as long as it costs less than $5.00 per lead/order she will turn a profit.
The data tracked by Facebook and other 3rd parties like Google Analytics, CPVLab or Bemob allow Sally to get an exact return on her investment. She can determine the exact performance of her campaign and precisely how much money she is profiting or losing.
---
The Alternative to Performance Marketing
To give you a better understanding of performance marketing, let's take a look at other means of marketing in comparison.
Virtually all other forms of marketing rely on some form of data, just like performance marketing. The difference is that other means of marketing do not have the capability to generate the precise data needed to determine exact ROI and Cost per Lead/Sale.
Example:
Sally decided to use radio advertising instead of Facebook ads. She pays $50 for a radio advertisement and relies on her customers calling her phone number. Her phone number is her only means to receive orders outside of face to face transactions.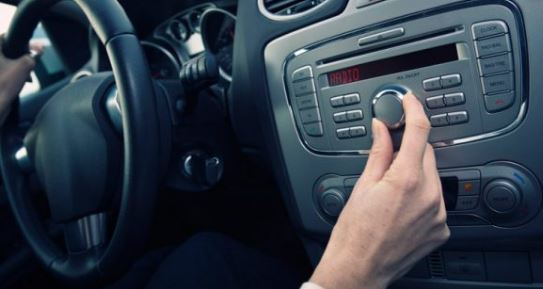 Over the next two weeks, Sally receives 10 orders via phone. This is the same number of orders she received from Facebook ads over the same amount of time. Since she used her phone number, she cannot determine if 100% of the orders were a direct result of her radio ad. It's possibly only 2-3 orders came from the radio ad and the rest came from business cards or word of mouth.
Sally has no way to measure her exact ad performance with most offline advertising methods.
Another example of this would be paying for billboard advertisements. You have no way to determine the advertisements direct impact on your business. Billboards and radio ads are more like Facebook's "Reach" ads which are basically just to brand and get your name out there. If you cannot measure the results from the advertisement, how can you ever scale your efforts effectively?
This is why so many stores have surveys to determine how you heard about their store. They want to know the origin so they can attribute your sale to that particular marketing effort. This is their means of trying to determine return on investment.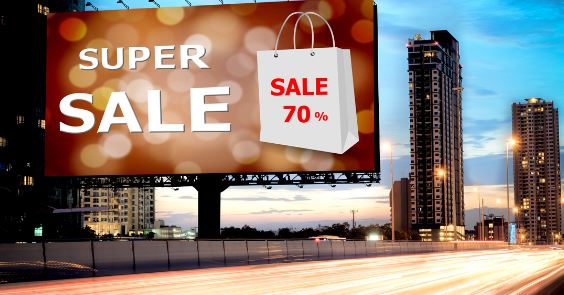 ---
Setbacks of Traditional Marketing
Another setback with traditional marketing methods is that there is no demographic or customer data.
Not everyone is a potential customer for Sally. Typically men between the age of 20-30 are not likely to buy the Christmas ornaments. With radio advertising, you're blasting your ad to everyone who's potentially listening to the radio. Men, Women, and Children of all ages will hear your ad while only a small percentage of those people are potential customers.
Online Performance marketing allows you to determine your exact target audience and then specifically target those individuals with your ads. The data tracked over time will also allow you to find targets and audiences you wouldn't typically expect to buy your product. An example of this would be fidget spinners. The biggest target audience for these toys is actually Women between the age of 50-65 years old. Why?
Grandparents are eager to please grandchildren
Grandparents shop ahead of occasions ( Buying birthday gifts months in advance)
I'm sure there are other factors as well. This doesn't mean that other demographics are not potential customers. This means that the data shows the biggest demographic happens to be Woman 50-65 years of age.
---
Performance Marketing Summarized
Performance marketing is essentially online or digital marketing methods that use precise data to measure performance.
Since performance can be measured by data, this has become the standard payment model within affiliate marketing. Affiliate Marketing or CPA Marketing is merely a method of marketing that falls under the performance marketing umbrella.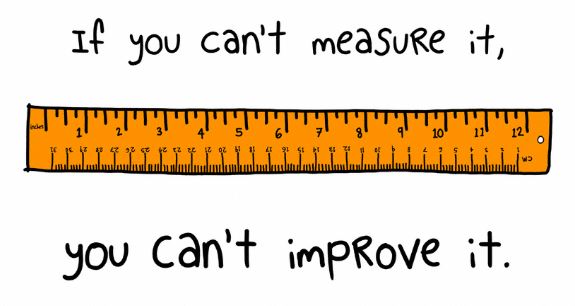 ---
The Relationship Between CPA And Performance Marketing
Since performance marketing allows us to precisely measure performance, we are able to set criteria and goals for our campaigns. We can then associate a dollar value to those goals which is determined by the profitability of the campaign.
Example:
Sally decides to build herself a paid community related to arts and crafts. Within this online community, she provides expert advice and techniques related to her niche. She charges $19.99 per month to gain access to her community.
Sally's sales funnel looks like this…
Email Opt-in -> Free E-book -> Pre-sell -> Sales Page -> Check out -> Thank You
Sally knows that everyone who lands on her Thank You page will earn her $19.99. She also knows that about 50% of those who subscribe for $19.99 last for a minimum of 3 months. Each customer has an estimated lifetime value of $39.98 on average.
Sally also noticed that 5% of those who opt-in to her email list eventually turn into customers.
On average, every 20 users that opt-in will earn sally $39.98 since 1 in 20 people eventually purchase the product. This means that each opt-in has an estimated value of $1.99. Sally could then PAY an affiliate to send users to her opt-in page or set up a Facebook ad campaign with the lead objective and aim for leads that cost less than $1.99.
Since she knows that each opt-in is worth roughly $1.99, she could pay the affiliate $1.25 per opt-in.
If she goes with an affiliate, Sally will ultimately only make $0.74 per opt-in on her page based on the fact that 1 in 20 will purchase a subscription to her niche community. This doesn't seem like much but considering that the affiliate is doing 90% of the work, it's a good trade off. Sally could also focus on optimizing her sales funnel to get more out of her opt-in traffic.
Sally knows that on average her customers stay 3 months. What if Sally increased the value of her community by adding additional training content? This could extend the average life of her customer to 6 months or even longer! This will dramatically increase the value of each opt-in sent by the affiliate.
---
The Role of CPA Within Performance Marketing
Performance marketing allows us to determine the value of specific actions that occur based on user interaction.
Once the value of a particular action is determined, you can then pay affiliates to complete those actions by sending web traffic. This is what birthed the term CPA or Cost-Per-Action. This is also an umbrella term used to encompass specific payable actions performed by users via web traffic.
Example:
You decide to run a CPA offer. The offer will pay you for each person that makes a purchase on a particular website. The term associated with this type of campaign would be considered CPS or Cost-Per-Sale. Another example would be if you were being paid for each user that installs a particular mobile app. This would be considered a CPI campaign or Cost-Per-Install.
CPA or Cost-Per-Action is essentially the payment model in which you will be paid for a particular action. When an action occurs, you will earn. CPS, CPI or CPL are types of CPA campaigns that specify the particular action needed in order to generate commission.
---
What Did I Just Learn?
In conclusion, performance marketing is any means of marketing in which performance data can be tracked or measured to determine your exact return on investment. This data allows us to associate a value to a particular action and then in turn pay an affiliate to complete that action by sending web traffic. This is known as Cost-Per-Action or CPA marketing, also known as affiliate marketing.
Broken down even more….
I will pay you X amount to make Y happen.
When Y Happens, the value of that action is greater than X
The difference in value between X and Y determines your Profit.
---
Additional Resources
If you enjoyed this article and wish to learn more, I highly recommend the following articles…
What is Affiliate Marketing And 3 Reasons Why You Should Start Today
5 Tips On How To Become An Affiliate Marketer Today
What is the Typical Affiliate Marketing Salary? (The TRUTH)